Birthday's are important here, especially milestone birthday's. I love making the parties I throw unique even though I'm often choosing classic themes you can find in any store. I like to make things that coordinate into the theme and make the party I'm throwing different from everyone else's. It doesn't have to cost a lot but in the end those DIY projects aren't only my favorite parts of the party but are often the ones I chose as sentimental keeps.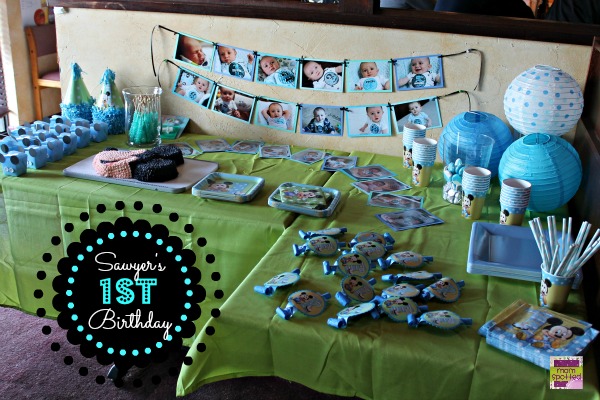 I can't imagine the party I'd be throwing if I was celebrating a 100th birthday! I'd definitely want it to be the parties of all parties!I'd definitely want to feature that big number all over the place.
Lance Snack is celebrating their 100th birthday and they've found just the way to celebrate big. They are celebrating big with with their all new New Xtra Fulls sandwich crackers with more peanut butter and 100 Days 100 Ways to Win! Win what you ask? How about a $500 gift card from Visa or to Lowe's, L.L. Bean, Pottery Barn, Apple, and even a Six Flags prize pack and more! How about the best birthday gift ever by winning $100,000!!! Make sure to visit Happy100Lance.com for a chance to enter and throw your dream birthday party!

We've actually been Lance Snack fans for years. We usually pick up a few packs of their crackers on our trip to the store and they make great  after school snacks. There are multiple varieties and flavors you and your family will enjoy! My favorite crackers are the Lance® Cream Cheese & Chives on Captain's Wafers® while my boys really like the Xtra Fulls™ Toastchee with Real Peanut Butter.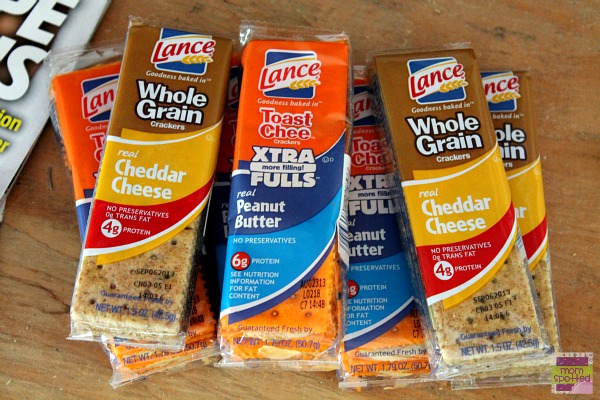 As a mom I like knowing that whole-grain is an option as well as real cheeses; they also have up to six grams of protein in Lance varieties and they are using freshly ground peanut butter from Georgia! My kids don't look at any of that! All they care about is that they taste really good!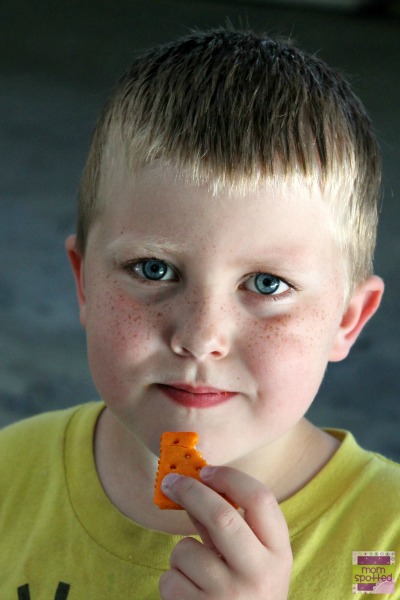 Make Lance Snacks a must have grab on your next run to the store! These are great for summer since they are in small packages! Toss them in your diaper bag, purse, and beach tote so the next time someone is hungry and needs a snack you're prepared!
Mom Spotted Review Policy: I was provided with the featured item(s) at no cost by the manufacturer and/or its PR agency in order to test the products abilities and give my own personal opinions on it. The opinions I have given are mine and may differ from others but it was not influenced in any manner by monetary means.