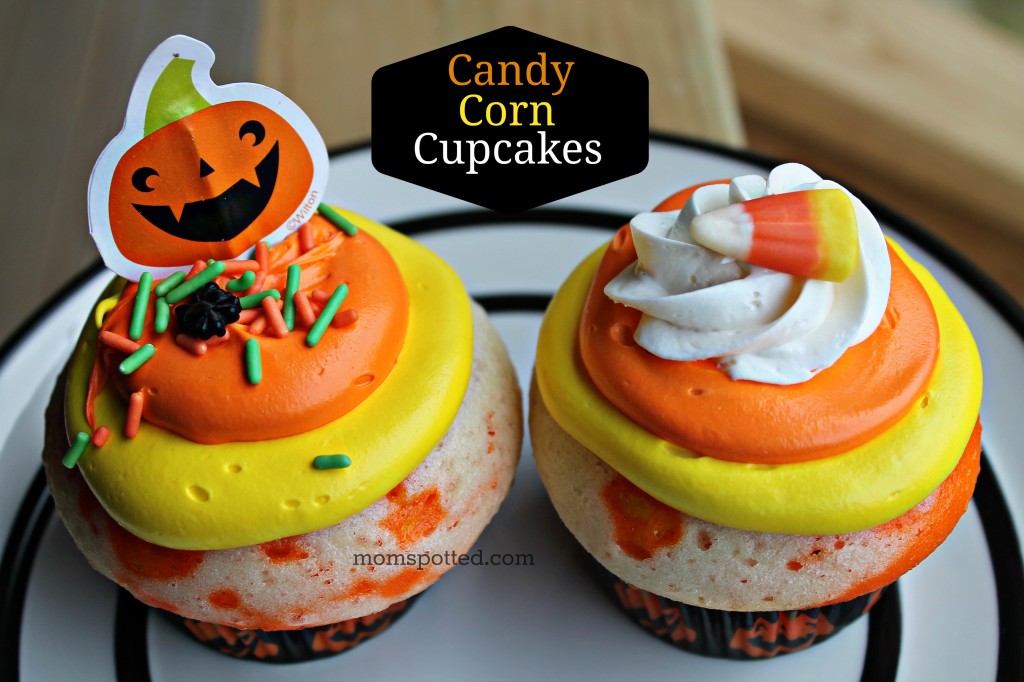 Every year I want to make stuff for the boys to bring into school and share. My boys love that I'm able to do and often share their ideas on what they wanted. This year my theme was candy corn so when Johnny asked if I could make cupcakes for the 6th grade bake sale I said sure!
I started with white cake mixes. I separated the amount I need into three portions. Then dyed them. White having the least amount of batter.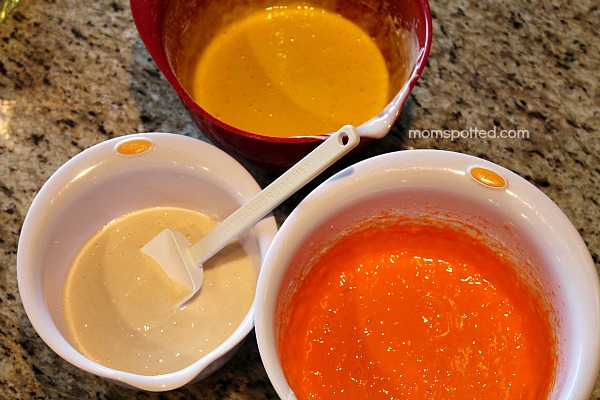 I used Wilton Icing Colors to dye my cake batter. For this project I used Orange and Lemon Yellow.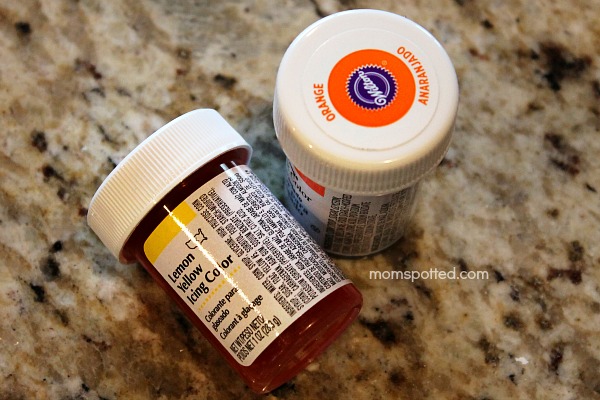 I lined my pans with Halloween cupcake liners and placed my pumpkin sticks aside.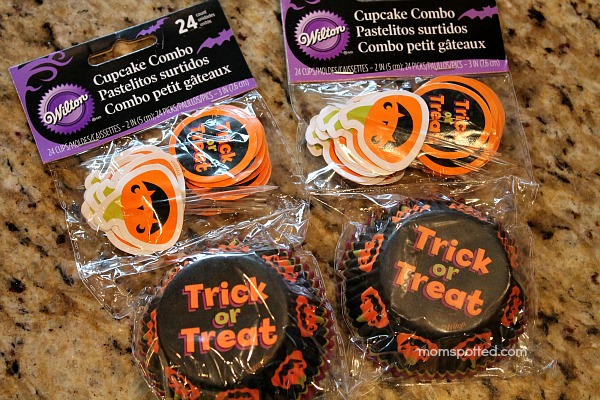 Then I took my yellow batter and scooped enough to cover the bottom of the liner. Then I did the same with the orange batter, and then topped off with a little white since I added a little too much orange to them all.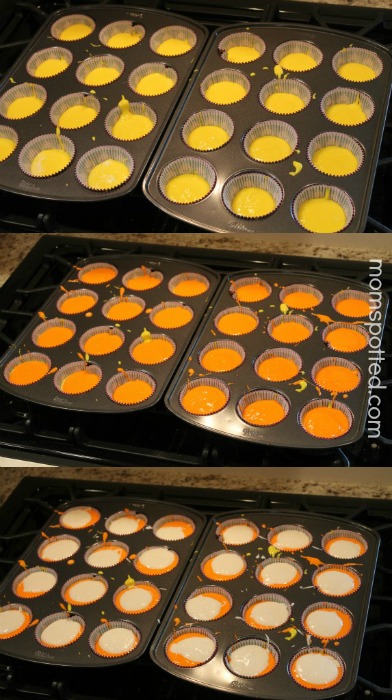 Then bake as directed to your cake mix. If you filled them high like me they will rise up and over.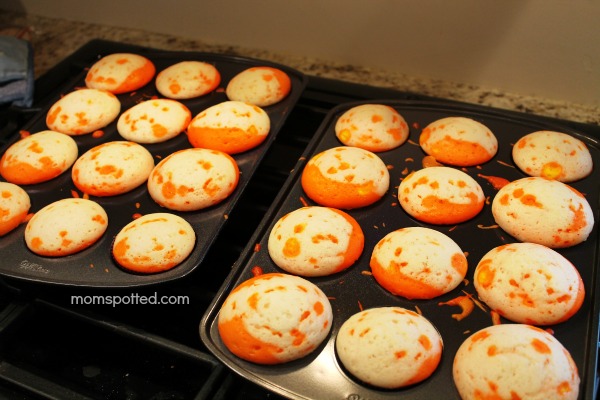 Next I separated my frosting just like I did my cake batter and use my same dyes to color them.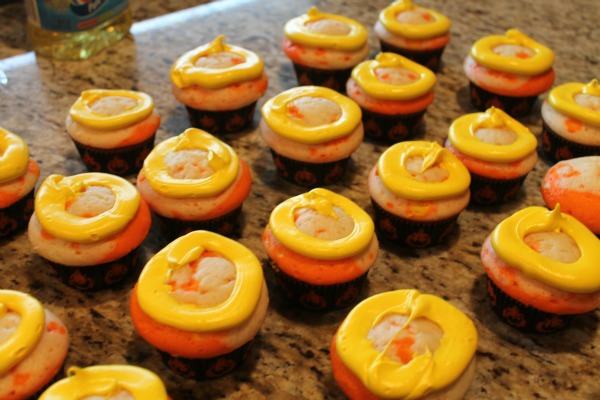 I used my 2a tip and put a ring of yellow frosting and then a ring of orange. Some  closed the top off and others I left unfinished. They looked so ugly I was nervous I ruined them.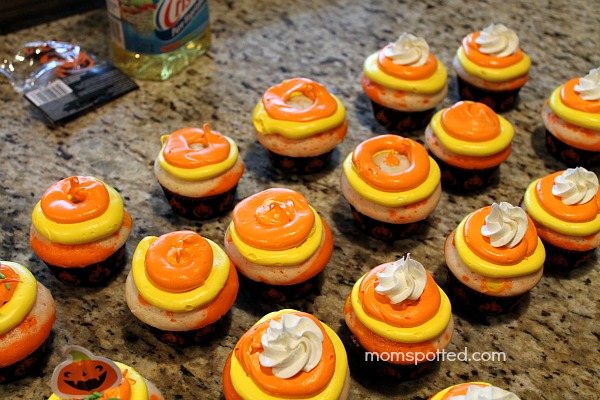 For the ones I topped off with the orange I used some cute Halloween sprinkles and grabbed the pumpkin sticks from the liners pack. Don't they look cute?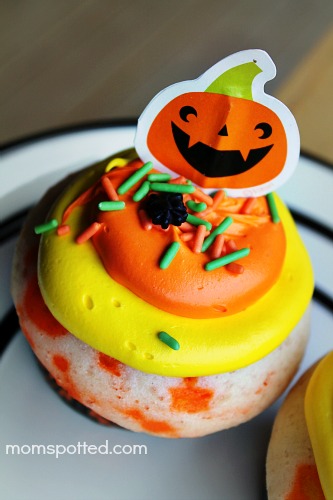 For the remainder of them I used my 1M tip and twirled off the top with some white frosting a piece of candy corn.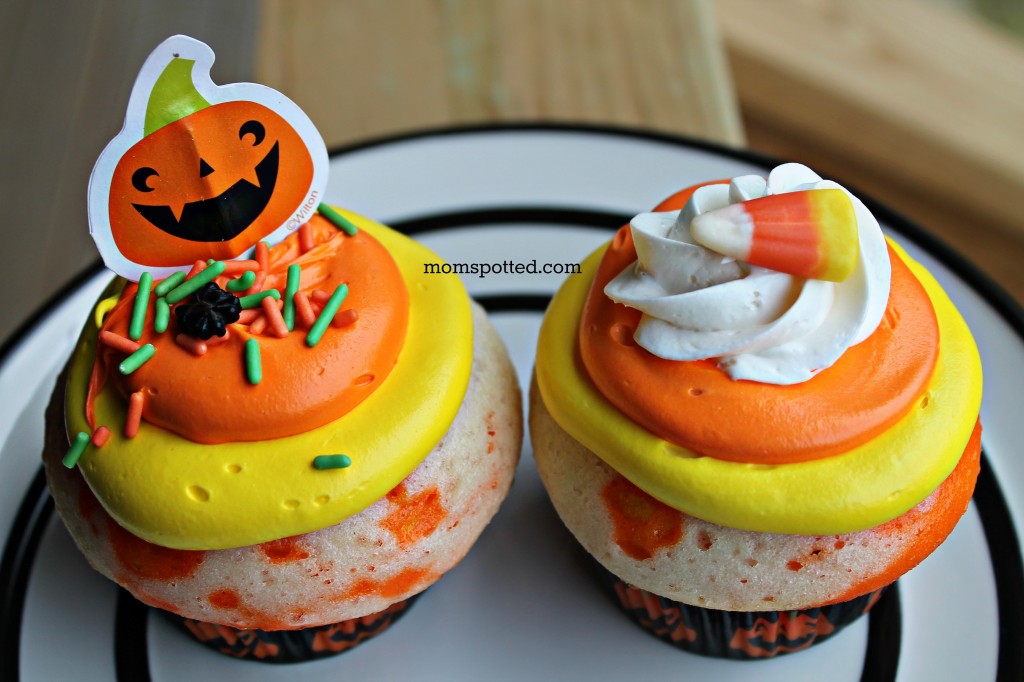 Inside you can see the different layers of color.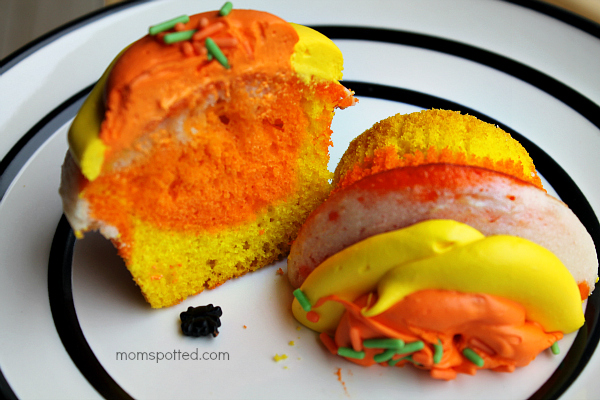 Remember Candy Corn is not just for Halloween they would be perfect for any Autumn Celebration!