I love PartyLite. Like looooooove PartyLite. I generally throw a party every year to stock up on all my candle and home decor needs. By just having a few friends over for a few hours to have some good food and fun all while they do some great shopping. At the end you are left with credits towards a whole bunch of free products!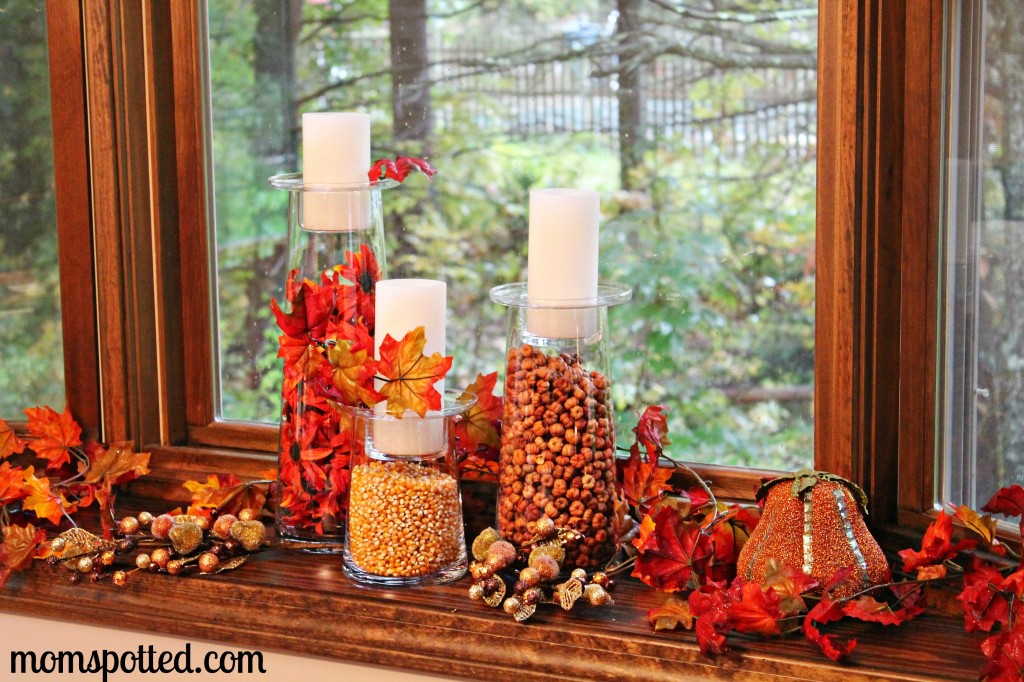 I just adore these Symmetry Pillar Holders that I reviewed a few years ago! So much so that I even went out and bought the entire Clearly Creative Collection. Those candles you see aren't just any candles those are actually PartyLite's Light Illusions™ LED Pillar Trios in white. I am a huge fan! They go on a timer and turn on and off automatically every night and I don't have to do a thing!
 Then I realized I had nothing for Halloween from PartyLite so when I saw this Spooky Eyes Hurricane I just knew it would be perfect for my style. I knew just the spot for it too! Doesn't it look nice?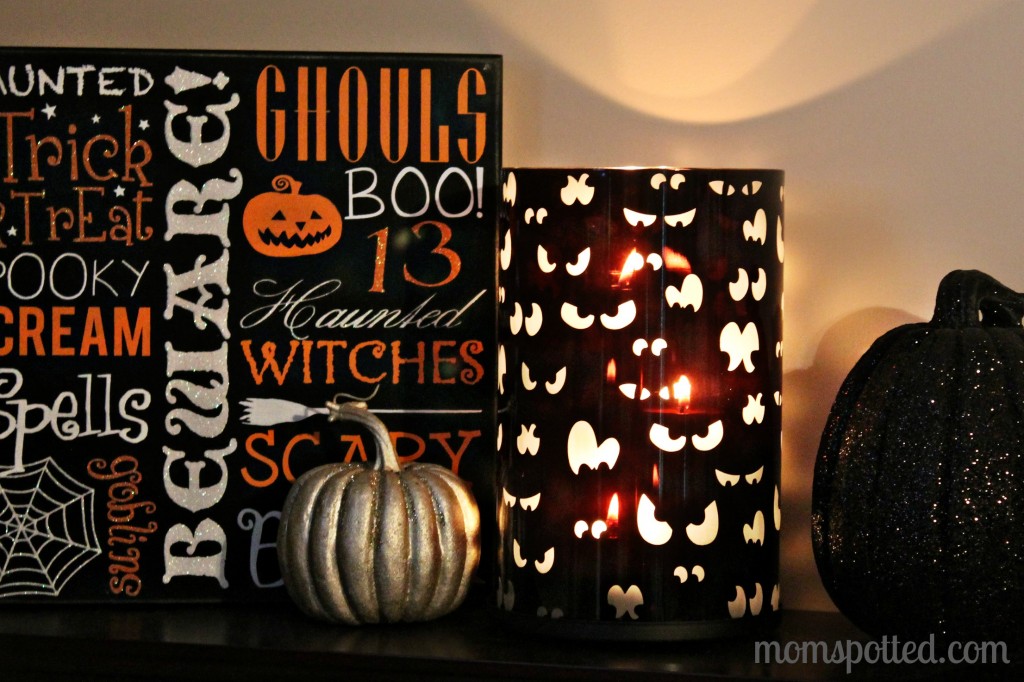 All eyes are on you! Ghoulish glances glow red when lit with a pillar candle or tealight tree, not included. Sprayed-black glass sleeve with metal base. 9 1/2″h, 6″dia.
I used their Halloween tealights which I love. These tealights just go out when they are done and I love that. They are made with paraffin wax that burns clean and leaves no black smut on anything.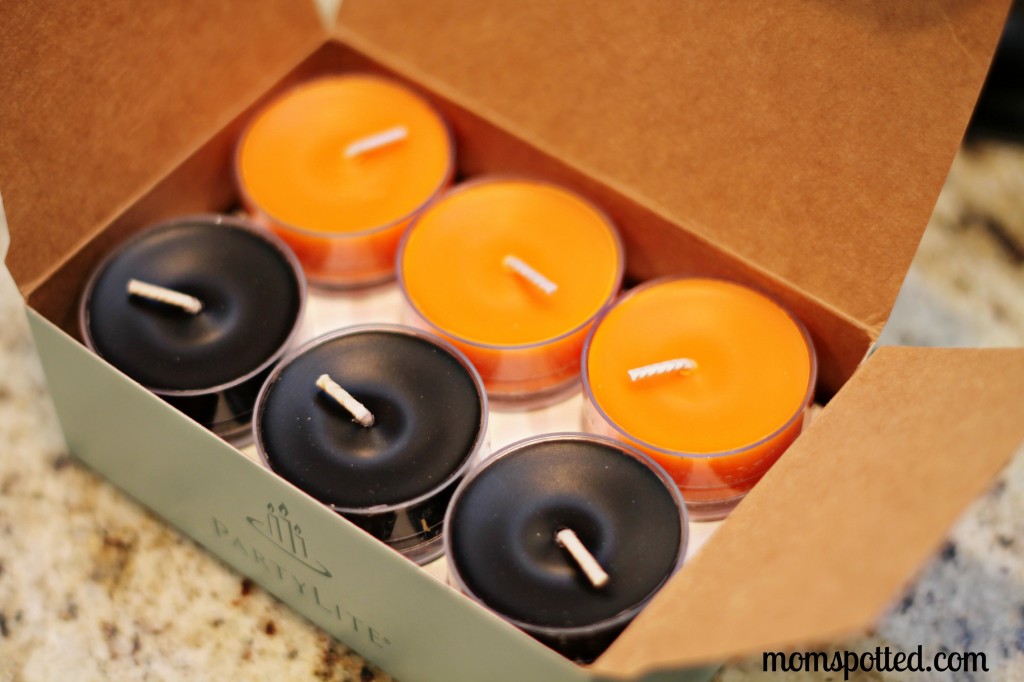 Inside there is a tealight tree which is awesome. I love this because I love being able to just use tealights and lets the light come from the top, middle, and bottom of the hurricane.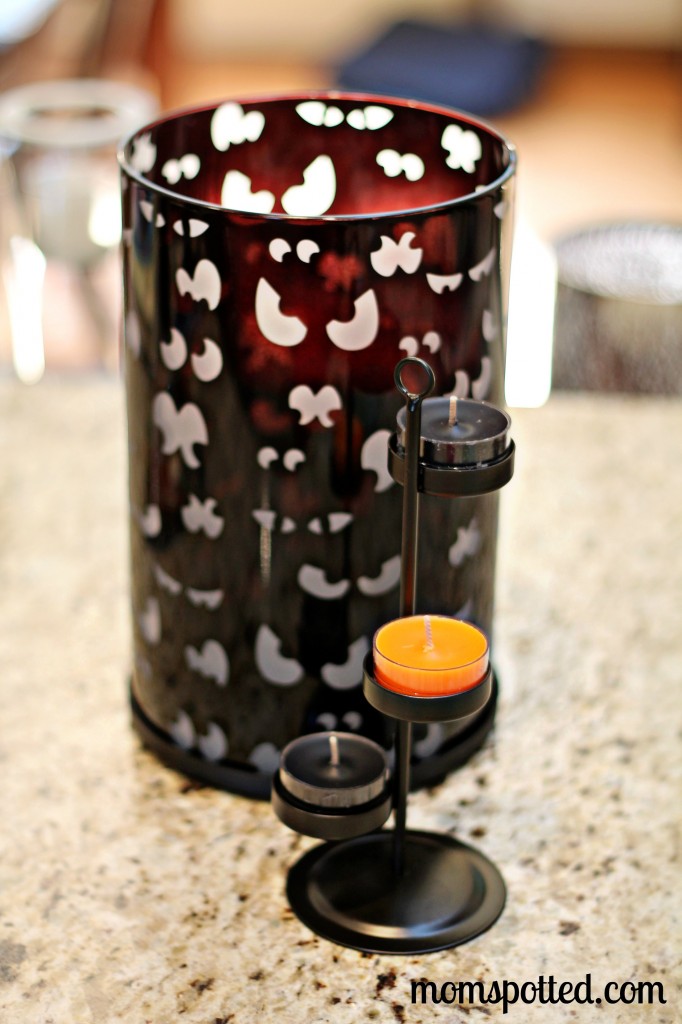 It just stays nicely inside. See: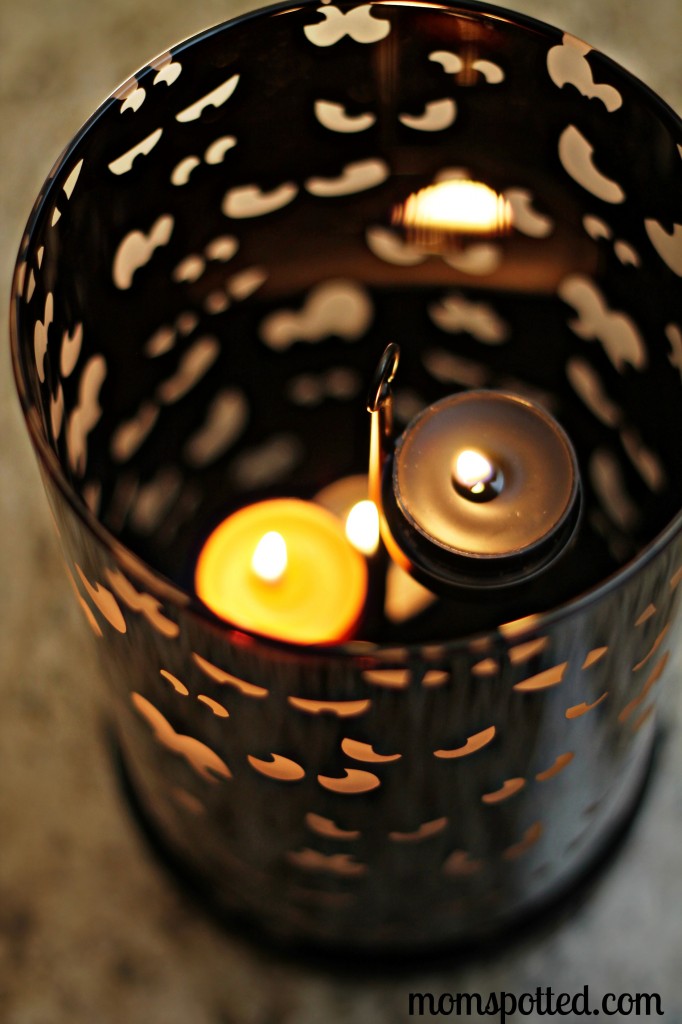 I just love the way it looks! It really was the perfect addition to my Halloween decor! You can purchase Spooky Eyes Hurricane for $40 and the Universal Tealight Tree for $13. You can also pick from a HUGE selection of scents when deciding which style candle you want to showcase.