Did I ever tell you that before I had Gavin I was a Partylite consultant? I actually did several home party related consulting and PartyLite was by far my favorite. If I had the time I would consider doing it again. I didn't struggle selling it as it's pieces are stunning and worth every penny and having a show takes practically no work at all. In fact working is more like social entertainment. If you're looking for a part time job with flexible hours I'd definitely consider looking into being a PartyLite Consultant. If you're looking for a great way to earn some free pieces and high discounts you should definitely look into being a PartyLite Hostess.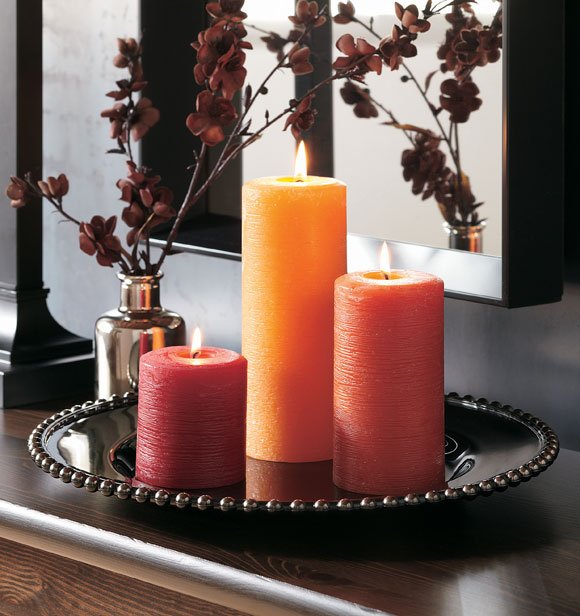 I love all the new options this fall! When I was told about the Noir Candle Tray/Charger she described such a pretty charger but the when i saw the picture it just looked like a black plate. She swore to me that the photo did it no justice. She was right. This charger is stunning to see in person. This is another reason why it is great to attend or host a PartyLite party. You get to see all the product before you buy it. In person. You can touch it, smell it, feel it, etc.
The thing you struggle to see about this Noir Candle Tray/Charger in any of the photos is that it has this beautiful shimmer that I couldn't seem to capture in my photos. The picture below was the closest I could come to it. While the overall look is black with a silver beading along the edges it has a stunning metallic look to the glass that adds that special touch to this charger plate!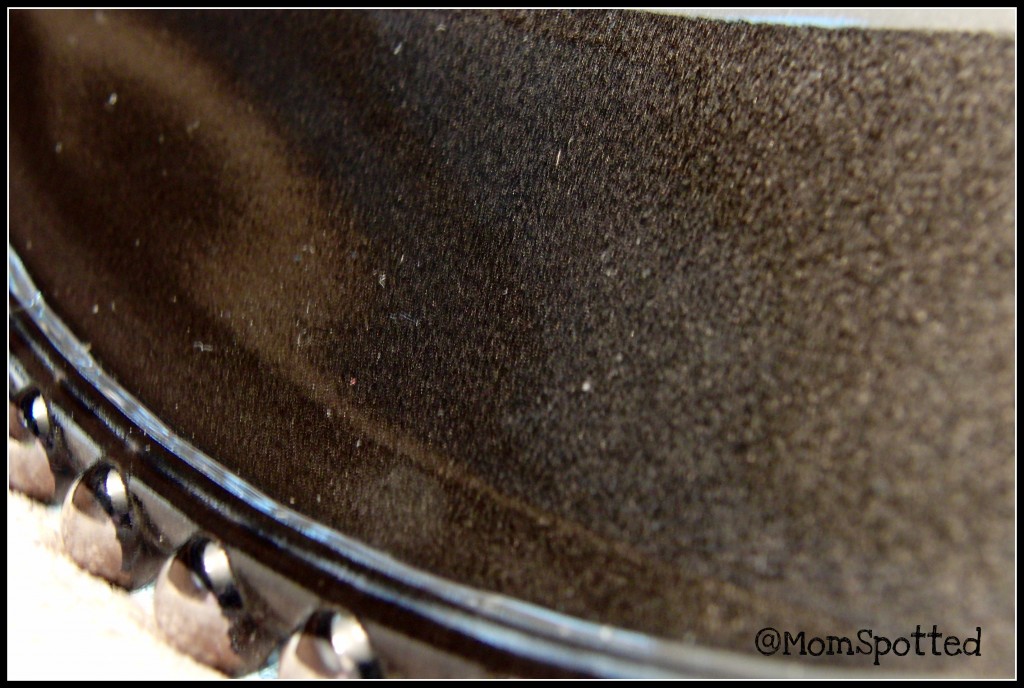 Look closely at these pillar candles, can you tell which one isn't a real flammable candle?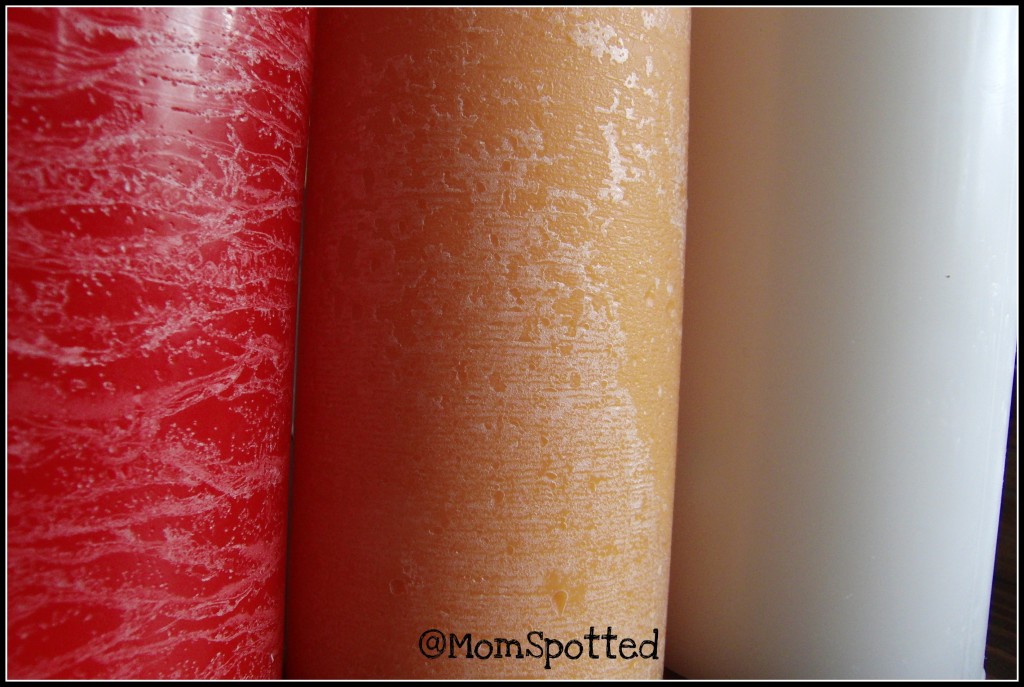 The red one is the fake! Okay so its not that fake but it is powered by batteries! PartyLite has a set of Light Illusions™ LED Pillars that are just stunning! You can see their flame look in the charger photo above. I bet at first glance you hadn't even realized those were LED candles! When on they flicker just like real candles do and you'd never know they aren't unless you went right up to them.
My favorite part of these candles is the option for a timer. You can turn them on once and they will come on every night! I have mine on my kitchen table and they turn on every night at 5:00pm and turn off at 10:00pm I never have to think about it and I don't have to worry about the boys being around them. They are safe around children and look great! I will definitely be a long time fan of these. They are available in white and red and last for 500 hours off of 2 AA batteries!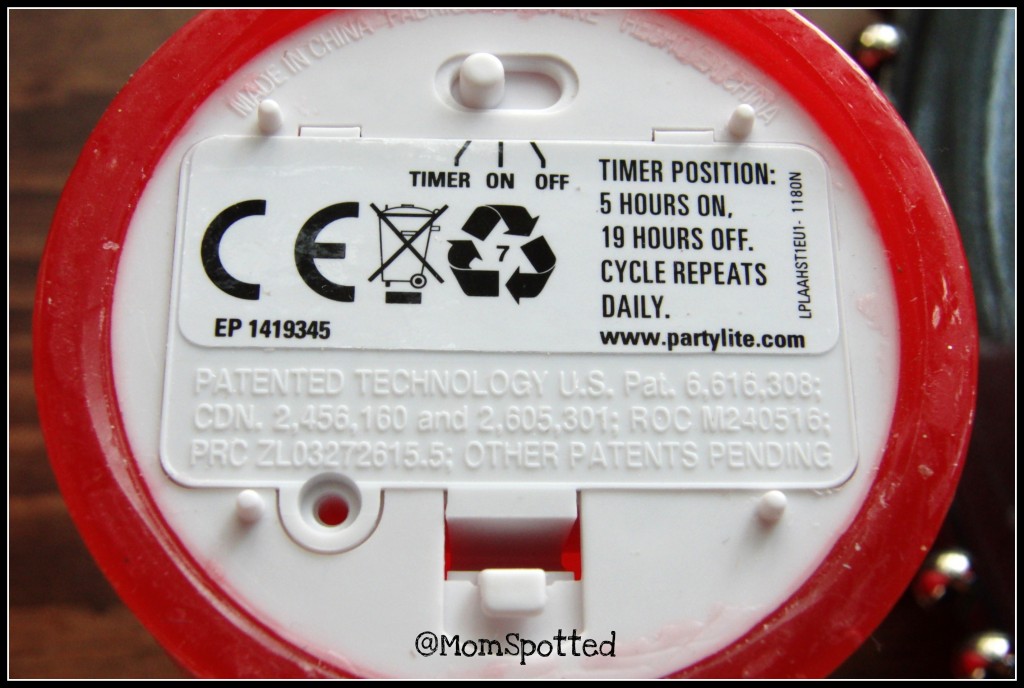 My favorite this holiday season! The Symmetry Pillar Holders are perfect! Year round! I absolutely find the picture below stunning and will be doing my best to recreate it this holiday season. I just love this look! I have had the medium  and large Symmetry Pillar Holders for about a month now and I've already begun playing around with them and will be sharing all my different changes with you on facebook!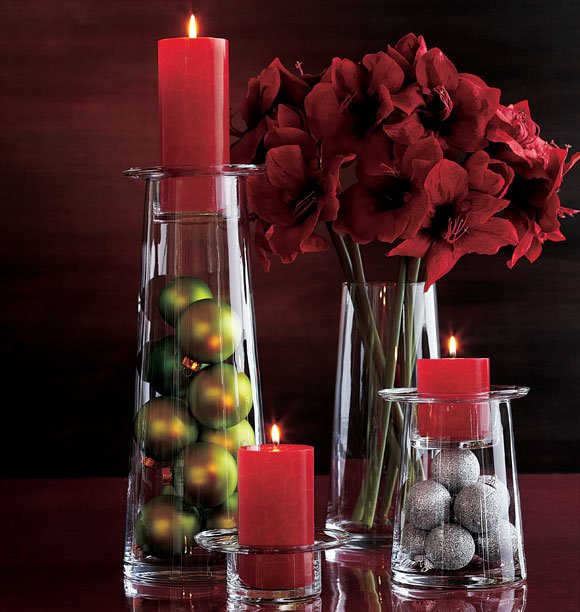 I have been playing around with them a lot. I picked up a cheap flower garland at Michaels and picked the flowers off and placed them in the holder. Johnny then spent a long time out in the yard picking just the perfect leaves for the other one. I then placed the Leaves Of Fun™ Rustic Pillar Garden Set with them. What i didn't realize was how fast the leaves would get yucky. It was easy to take them out and clean. I then just popped some pretty pine cones in instead. For Halloween I will shortly be changing them over to candy corn. I love that you can even keep the top part that holds the pillars down for another option.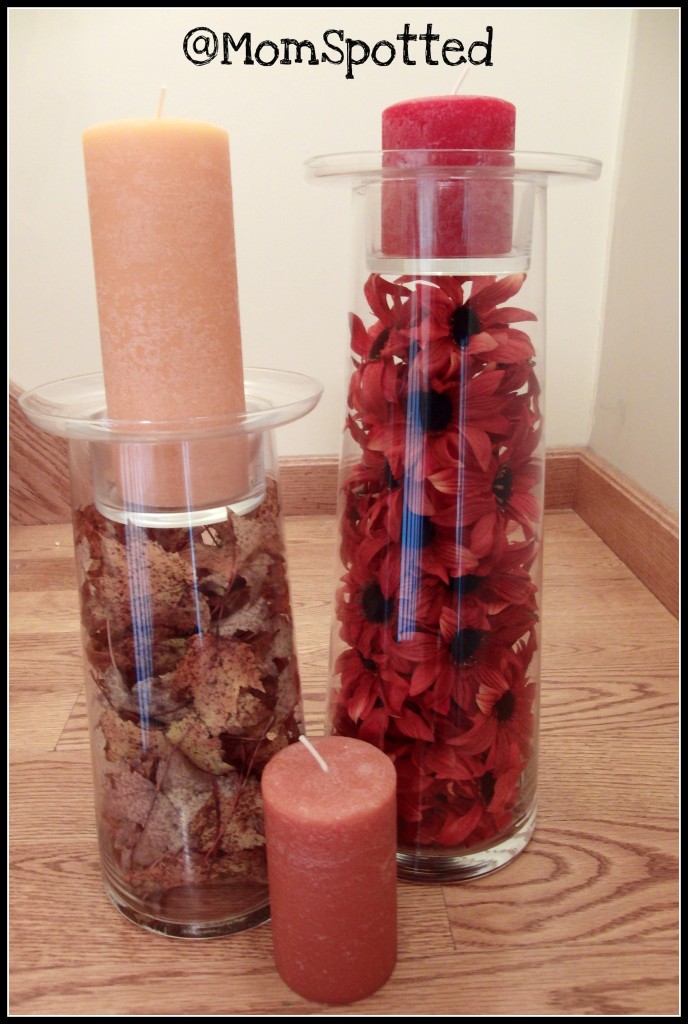 PartyLite has an amazing contest going on now! You can enter everyday for a new chance to win!
Just in time for the holiday season, PartyLite, the world's largest direct seller of candles, candle accessories and home fragrance products, announces an instant win game and sweepstakes.
October 1 through November 30 only
Daily instant prizes of $50 PartyLite gift certificates – five awarded every day
Play every day!
Incredible Grand Prize Drawing of $10,000 room makeover!
Just visit www.partylite.com/sweepstakes and enter code DN4FJC
Or, if you have a PartyLite Consultant, ask for his or her code.
J. Leigh Designz Review Policy: I was provided with the featured item(s) at no cost by the manufacturer and/or its PR agency in order to test the products abilities and give my own personal opinions on it. The opinions I have given are mine and may differ from others but it was not influenced in any manner by monetary means.