Family Dollar. Where do I begin. I'm not a fan of posting unfavorable reviews. Really I'm not. I prefer to not post about them or just avoid them but this one was unavoidable so here is my experience with Family Dollar. Hopefully this will help the company clean up the ones in my area as from searching online it seems other areas have some great stores.
This store in the photo isn't the first one I went to or the first time I attempted going. There is one in another town that is near our mall that I intended on going to but every time I went there were people loitering at the front door. Like large groups of guys that made me uncomfortable to have to walk through. So, I came home and looked up other locations. There was on another town over near another shopping plaza I go to so I thought this was perfect.
So when Gavin's tumbling class in the same town was over on Wednesday night I took a drive over. When I pulled around and into the parking lot I was a bit scared. The parking lot is on the side around the back and there are no lights. I sat there for several minutes even wondering if I wanted to get out of my Jeep with Gavin in this area in the dark next to a liquor store. I noticed in that time that people were walking back to their cars that had just got there. I asked if they were closed and they said they were due to register problems. So that answered that.
For the sake of the post I went back yesterday. This time by myself. Here is what the building looks like during the day. A little paint would definitely help this place don't you say? Well, let's go in and not judge a book by the cover.

What I hadn't realized was that Family Dollar is not a dollar store. I hadn't been to this store before but I had always thought it was a dollar store with a name like Family Dollar. That's besides the point, but thought it should be known if you were planning a trip. Let's move on.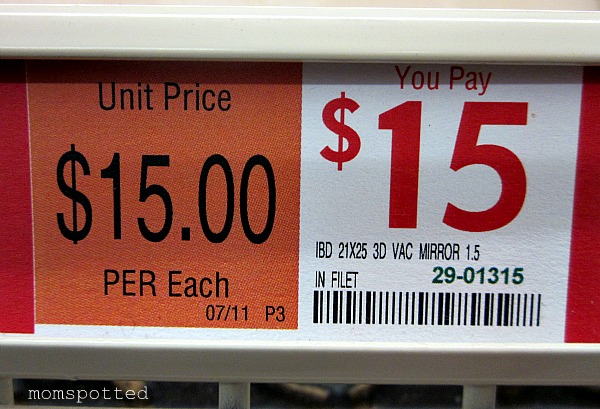 Many of the stores shelves were bare in spots but the selection that they did have was pretty good and consisted of a lot of name brands. I also noticed on the shelves that you could use manufacturer coupons here.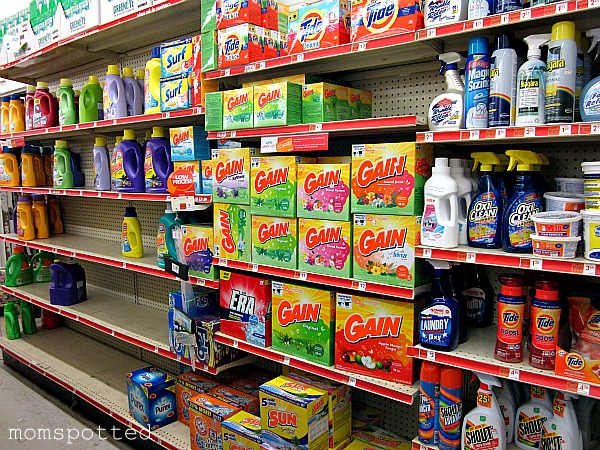 I have a lot of projects I'm working on with Gavin art wise and Johnny is starting to need his school supplies replenished so I got a lot of my stuff from this isle that was well stocked and had a pretty good selection.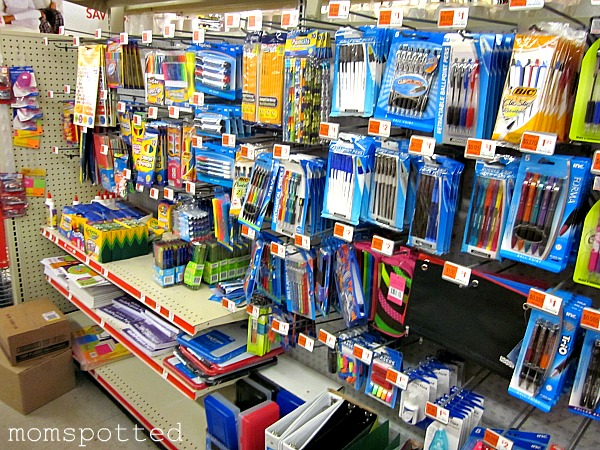 The one thing you do need to look out for is a lot of stuff in my opinion was over priced. For instance this Prego sauce is $2.50 here and down the street where I normally shop it's $1.88. That's a $.62 difference which is huge to me. I saw this on a lot of items throughout the store. So you really need to pay attention to prices and make sure you are getting a real deal.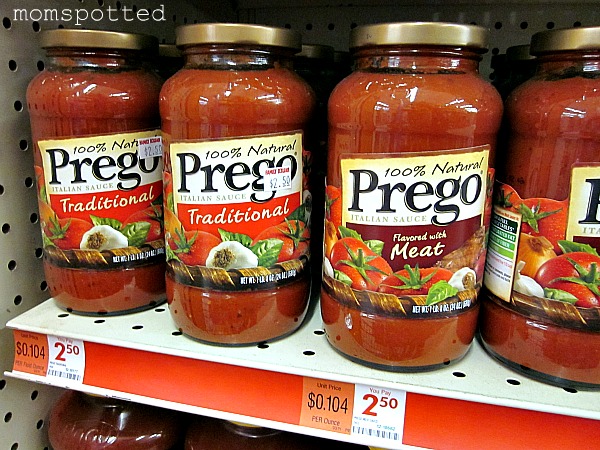 When all was said and done here is what I spent my $50 gift card on. The grand total was $51.58. The big puzzles in the back will make great gifts and the rest is for stockings or projects I'm working on. The Christmas bags I bought were supposed to be 25% off but when I checked my receipt they didn't ring up discounted.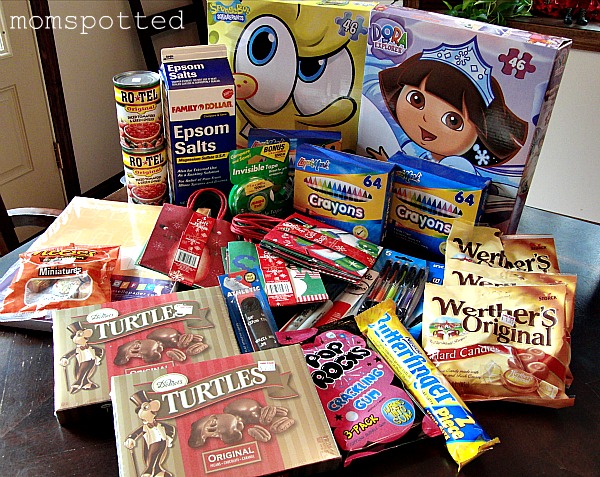 Overall, I personally won't be going back. Half the struggle with the store was just getting in the front door which honestly shouldn't be the hard part. Granted the stores aren't in the nicest of areas but I shop in these areas regularly and haven't ever felt scared to enter any of the other stores before. This store should really think about the look they give the outside world of shoppers who have never been in their store and about the safety of their shoppers allowing large groups of men loiter at the front doors with alcohol. Maybe having all their locations directly next to liquor stores is common as all the ones in our area are like this but after talking with other bloggers I feel that we get jipped because they said their stores were nothing like this. So, come one, Family Dollar clean up our stores!
 I wrote this review while participating in a blog tour by Mom Central Consulting on behalf of Family Dollar and received a gift card to facilitate my review and a promotional item to thank me for taking the time to participate.