Now that I have all my cool new products from my recent trip to The Wilton Sale in Chicago I was ready to play. Having two picnics in one day was the perfect excuse to make a fun treat. I didn't want a lot of clean up and I wanted something that I could flip from kid central to family friendly and I think I found the perfect mix.
Here is all the brownie goodies I grabbed at the tent sale.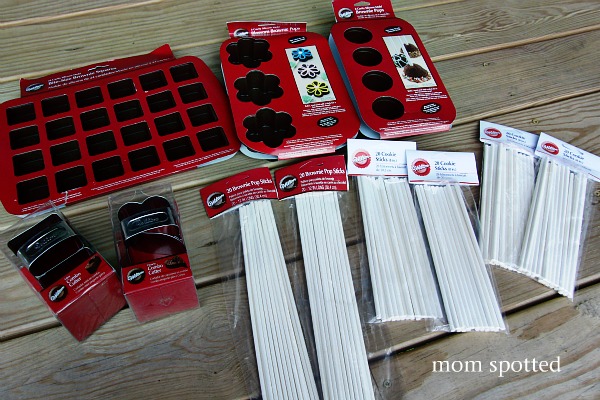 I had actually been on the hunt for the Brownie Combo Cutter – Minis for awhile but my local stores had been out for awhile so when I saw it at the tent sale I snatched it and the others like it right up.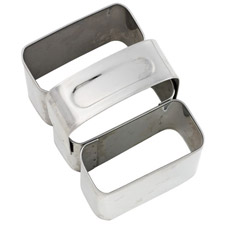 You'll want to make your brownies and flip them out onto a cutting board.
I really like that there is no waste when you're done. I made four separate batches so I learned you have to do it this way. Using it vertically will cause more waste.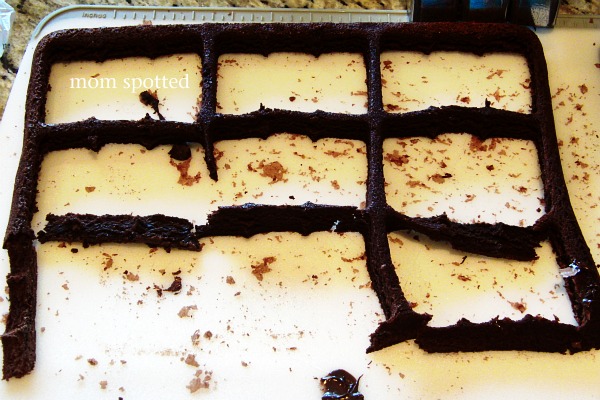 I laid them out on baking sheets lined with parchment paper.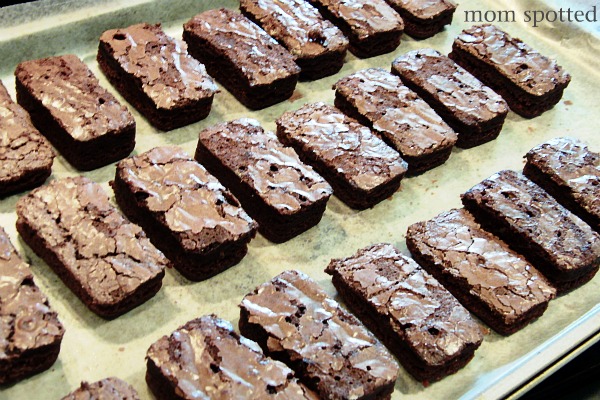 I grabbed some lollipop sticks I had handy. I wish I grabbed more of these at the sale!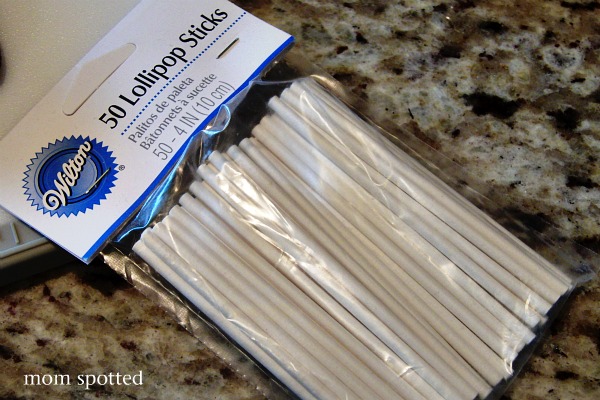 Insert the sticks in the long way. Be careful doing so because if not you could split the brownie. You can dip the stick in melted chocolate first too for added stability.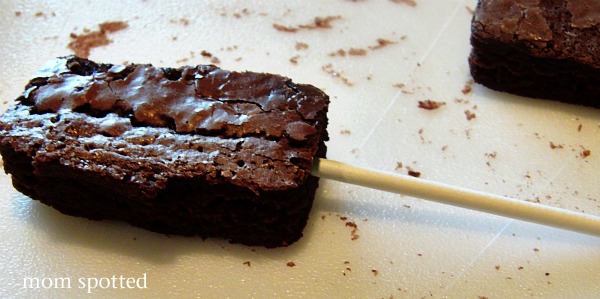 I melted Chocolate Mint Candy Melts® which you can't tell is Mint until you bite in. This is also a chance because if people don't like mint they won't like the candy. If they do they'll LOVE these.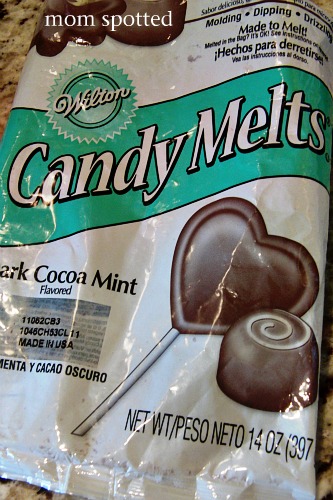 Melted the chocolates in my Wilton Chocolate Pro™ Electric Chocolate Melter. I'm still trying to figure out this melter. I can't seem to get it liquid smooth like I see my other Wilton Moms do. I either burn it by leaving it on melt to long or try and warm it too soon.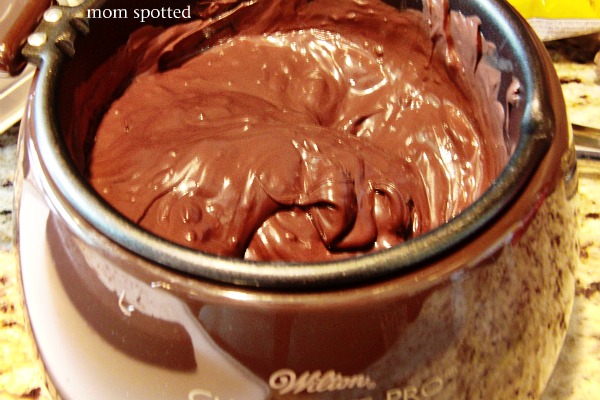 So I simply used a toddler spoon that Gavin used to use and covered the top.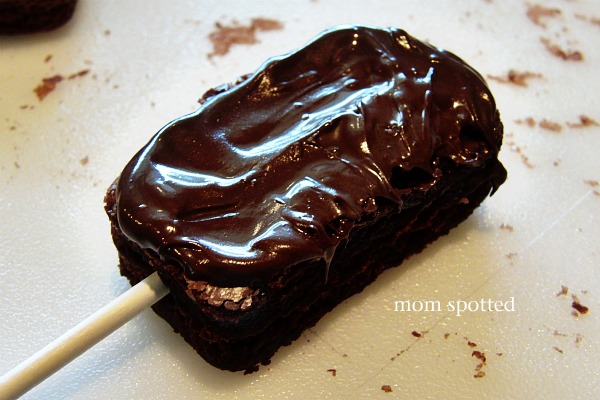 For the kids option I took fun rainbow sprinkles.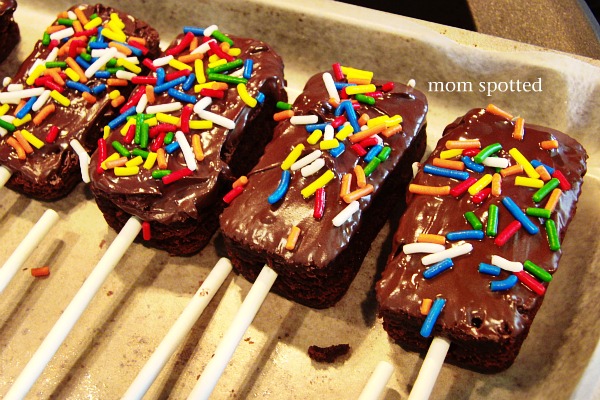 For the adults I sprinkled the Brownie Crunch – Cookies & Cream (which is awesome!) on top. I wish I grabbed more then one of these when I got them!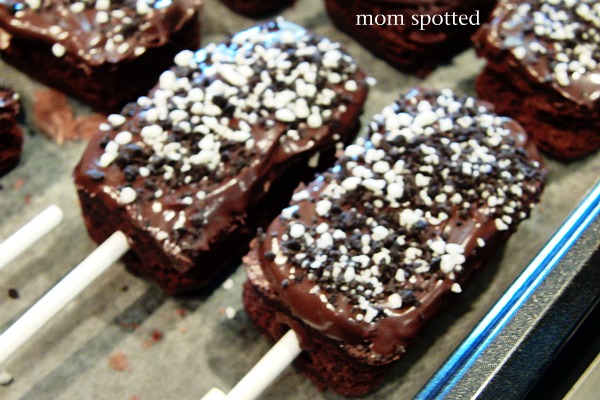 These were a huge hit at both picnics. They didn't require a lot of prep work or clean up and best part was they were really inexpensive to make.