I love having summer picnics but I hate the work that it involves when it comes to food prep and clean up. So when I find a simple and easy side dish in both preparing and clean up and everyone raves about it I know it's a keeper!
Line a cake pan with tin foil and preheat your oven for 300. First, cut up a bunch of red potatoes keeping the skins on. Wash them first. Then slice an onion as well.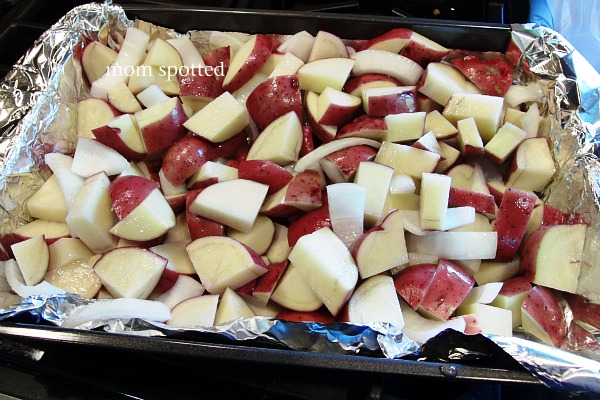 Pour olive oil over and mix with your hands. Sprinkle a potato spice packet over them and mix with your hands again. Cover with tin foil. Add slits.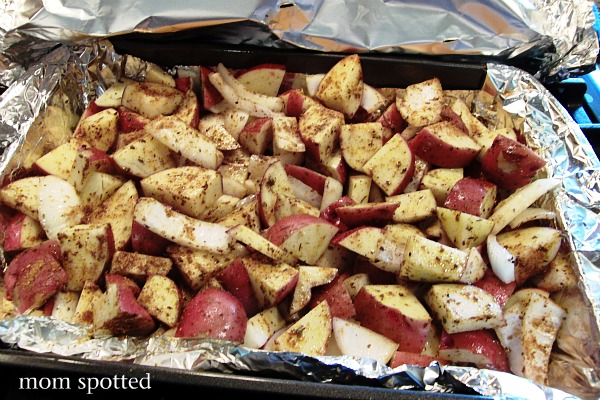 Bake for about 1 hour or when your potatoes are soft. You can either serve them as is or take this next step for extra yumminess. I generally use whatever I have on hand. This just happened to be a mexican blend. Sprinkle cheese. I use the full bag. Cover. Bake for an additional 10 minutes.
I've also been known to add bacon bits! This makes it like really yummy potato skins!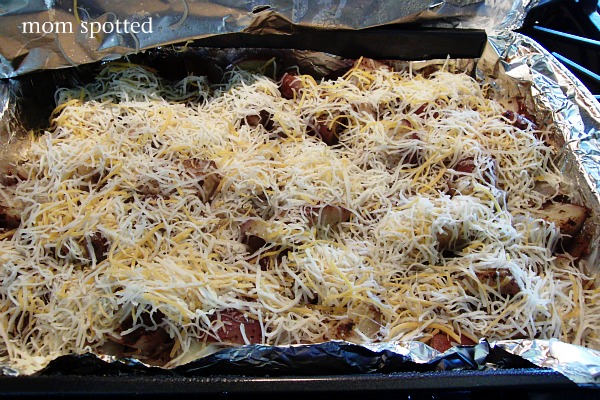 When you pull them out you will get this amazing side dish. Looks delish, doesn't it?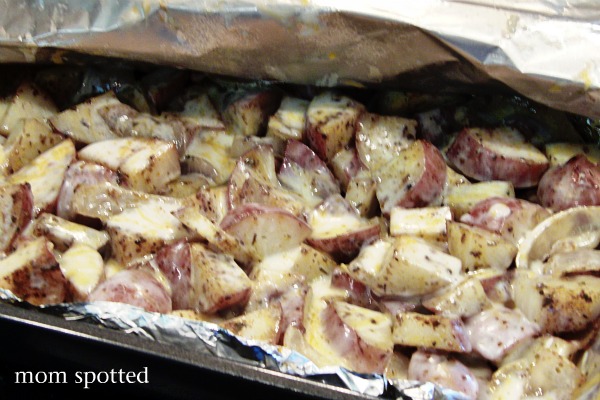 Best part? You can deal with all your other cooking and prepping while they bake and when you're done you just pull out the tin foil and your pan is still nice.