It's no secret that my go to shoes for Gavin are Pediped Shoes. If you go through my website and look at all the photos of him I can promise you that 99% of the time he is wearing Pediped shoes. If you don't see these shoes on him it's generally because the weather wasn't appropriate so we opted for rain boots or snow boots but every other time my son wears them.
All this school year he has been wearing the Jake Shoes in light brown. Last school year we had the Navy. I know it sounds crazy to only need one pair of shoes for an entire school season (and yes we use these outside of school too!) but they really take they abuse from my son and all he throws at him all while protecting his feet and letting them grow properly. Remember last year when he fell of the top of the fire pole and bruised his foot bone? His Dr. said if it had not been for his Pediped shoes he would have likely broken his foot! Wow! Thank goodness for that shock absorbing cushions heel!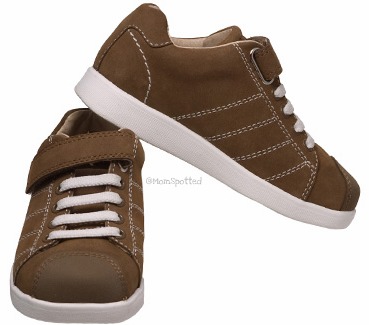 So of course when the warm air blow in we don't turn to another brand of shoes. With their adventure line of shoes you can still rock the style with the air between your toes. They have a great selection of colors so you can find one that best fits your child and know that when they are running around the park their feet are still protected! I really like the Amazon style and these would be perfect for Gavin! Being water-safe they would fit with everything we do all summer long!
In addition to the launch of the Spring/Summer collection, pediped® has launched the pediped® Foundation to support children's causes. pediped® has always been committed to bettering the lives of children, and since 2008, pediped® footwear has given nearly $600,000 in cash and product donations to children's charities. The establishment of the pediped® Foundation will help foster even more ways for pediped® to give back.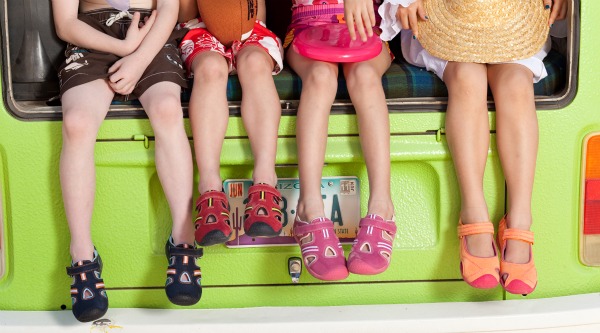 Not that we needed them because Gavin's Jake Shoes still have plenty of wear and tear to give. We haven't even removed the insert! You do know about the insert right? By removing the insert inside you can extend the fit. Since they will last any abuse it only makes sense to make them wear longer, right?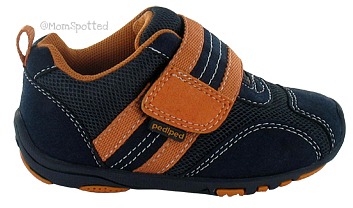 For a little bit of added style we are mixing in the Adrian Shoes. They still don't have any laces so his independence is still intact and they look fabulous with everything he wears!
Machine Washable – These shoes are made with Clarino, a wash-and-wear fabric that's virtually indestructible. Simply throw in the washing machine and air dry for perfectly clean shoes–how easy!

Soft & Flexible – Exceptionally soft, flexible soles and uppers help to provide healthy foot development. Ultra flexible FLEX ZONES provide maximum flexibility and support natural foot motion.

Heel Cushion – Shock absorbing cushions on each heel protect against impact and distribute pressure through-out the foot.

Flex Fit System – pediped Flex™ offer a unique fit system. Each pair comes with an additional 2mm insole to customize the fit so it just right for each child. If the child starts with both insoles, as the child's feet grow the additional insoles may be removed to extend the length of time the child can wear the shoes.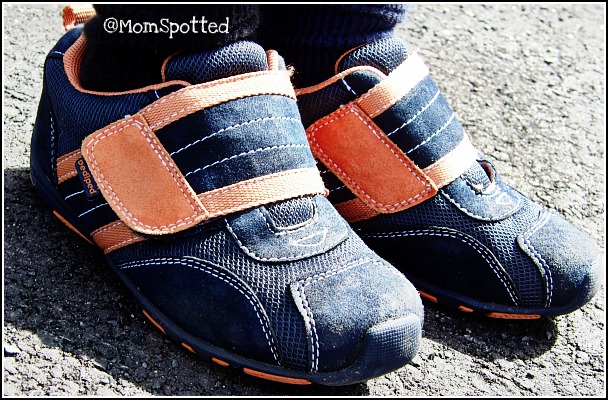 You can purchase all the shoes mentioned above directly from Pediped. For the lastest in news and sales make sure to check them out on Twitter and Facebook too!
www.pediped.com
Mom Spotted Review Policy: I was provided with the featured item(s) at no cost by the manufacturer and/or its PR agency. The opinions I have given are mine and may differ from others but it was not influenced in any manner by monetary means.