I've been talking a lot on facebook about couponing and saving money. Now that I'm not working our budget is very limited and I need to try and save money for our family where ever I can. I've been talking a lot about getting my coupons together and putting a binder together. I have tons of coupons and keeping them organized in order to match them up to the weekly sales fliers is key.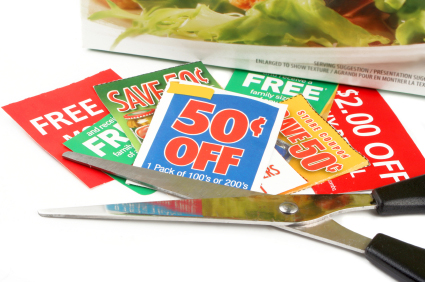 First I cut all my coupons. I don't really have a system other them cut them all at once. However as I cut them I sort them into two piles: Food and Non-Food.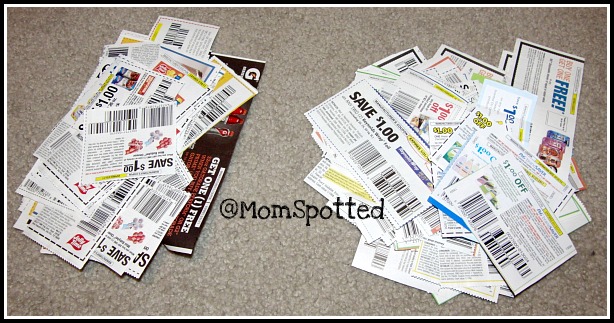 From there I have a bunch of different quart sized baggies that zipper closed. I also got the ones that you can write on (walmart brand) so that I could write each coupon category on it. At first it takes a bit but it moves fast. I do just foods first and then all the non-foods. Just lay them out and then sort coupons on top. When your done sorting you can put them and and close the baggie.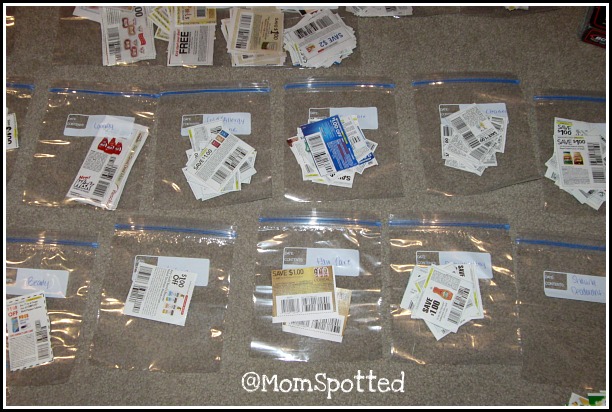 I have quite a few different categories as you can see.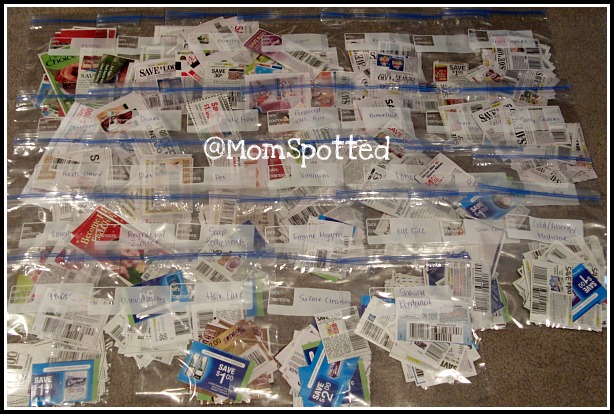 Then I pack up all the baggies and put them into freezer sized bags.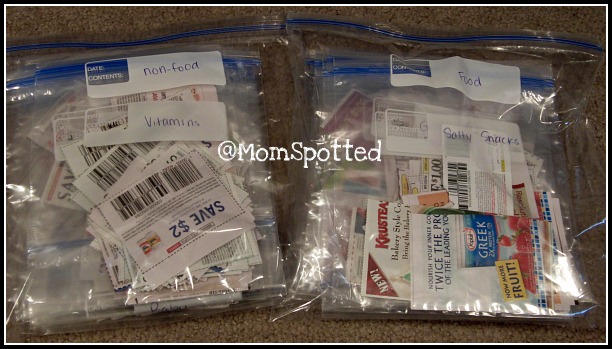 I haven't managed to get all my coupons into my binder. It is quite the time consuming task but this has definitely helped me get them in order, takes minimal time, and lets me find each category I need quickly.
If you'd like to see or ask anything for a future couponing post just ask 🙂