I have been blogging Wilton products for just over a year now. I visited them and got to meet them in person last June. Over the summer I became an official Wilton Mom Ambassador. I have loved being an ambassador for them and I love the new challenges it brings me. Prior to visiting them and taking the cake decorating courses I had never done more then butter knife frosting on a cake. Since them I have learned what it takes to make a stunning cake and did my first fully decorated 3D cake this fall. It was so rewarding when I was done and I owe that feeling of gratitude to Wilton.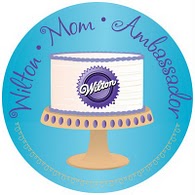 Now, being a Wilton Mom Ambassador does come with great perks. Many of the holidays we make great desserts and baked goods to. This means that Wilton products are very handy. Many of these holidays they send us boxes of products and they also let us share some of these products with out readers. This holiday season is all about cookies! I have never participated in a cookie exchange but in two weeks I will be attending my first and the invitation couldn't have come at a better time. Now I have all the proper "tools" to make the best cookies that I can! Plus, since Wilton is so generous they offered the following up for you guys!
The Cookie Exchange Book is a great place to start it is filled with not only recipes and cookie ideas but it will also help you plan your own Cookie Exhange!
Whether you're hosting or simply attending, Wilton Cookie Exchange will help you bring excitement and fun to the party. From creative invitations and table decorations to cookie designs unlike any others, this is the book you need to make the day merry. The Wilton Cookie Exchange contains:

More than 150 easy and exciting holiday cookie decorating ideas in 6 favorite seasonal shapes—Snowflakes, Trees, Stars, Ornaments, Gingerbread Boys and Spritz.

Classics holiday cookie recipes such as gingerbread and shortbread and tempting new tastes such as Butterscotch Chocolate Pecan Bars, Peppermint Ribbon Cookies and Almond Snowballs. Some of the best recipes were shared by Wilton employees in our Family Favorite Cookie Contest—they'll become favorites with your family as well.

Tips on hosting your own cookie exchange – Wilton Cookie Exchange will help you coordinate every detail. Our Exchange Basics section is a blueprint for a successful event. It's filled with suggestion for creating fun, informative invitations, setting ground rules for guests, packaging cookies to look their most festive and more. There's even a week-by-week checklist for organizing your cookie exchange without stress.

Kitchen-tested steps for perfectly baked, taste-tempting and colorfully decorated holiday cookies.

A cookie exchange can make the season brighter for everyone. Use Wilton Cookie Exchange as your guide to make it a holiday event you'll look forward to year after year.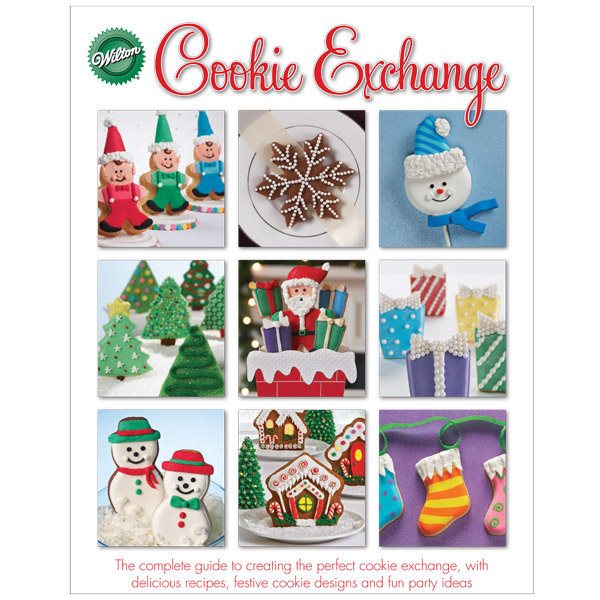 Of course you'll also need a cookie press!I, too, will be trying out the Comfort Grip™ Cookie Press for this first time this holiday season and I can't wait! It comes with 12 different disks so you know you can make so many different kinds of cookies just with the push of the press!
Experience a classic press that is truly comfortable. Its ergonomic handle feels great in any hand and the easy-squeeze action releases perfectly shaped dough. The clear barrel takes the guesswork out of refilling. Fluted bottom raises the press off the cookie sheet to help you create better shapes. Perfect for making spritz cookies!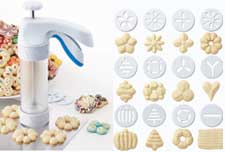 I've never tried these Non-Stick Mini Holiday Pans either. I've seen other holiday versions in the stores and they look great!I've used similar pans and I love the details they provide with the easy to release quality!
So versatile! Includes 12 classic shapes for your single-serving holiday cookies and molded desserts. Easy-release non-stick steel delivers great detail. 12 cavities, each approximately 2 3/4 x 2 1/4 x 1/2 in. deep.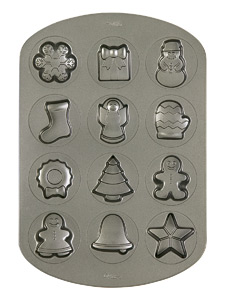 The 5 Piece Holiday Roller Cutter is one of their newest products and one of the coolest. This is also a great product for little ones! You simply roll the cutter along the dough and you have perfect cut cookies. Snap off the attachments for super easy cleaning!
Detachable mini cutters in 5 merry shapes!

Cutting batches of holiday cookies couldn't be easier! The cutter wheel holds detachable mini cutters in 5 merry shapes–just roll out dough, and roll across with the cutter to cut perfect cookies. Comfortable ergonomic handle makes cutting easy.

Includes stocking, bell, gingerbread boy, snowman and tree.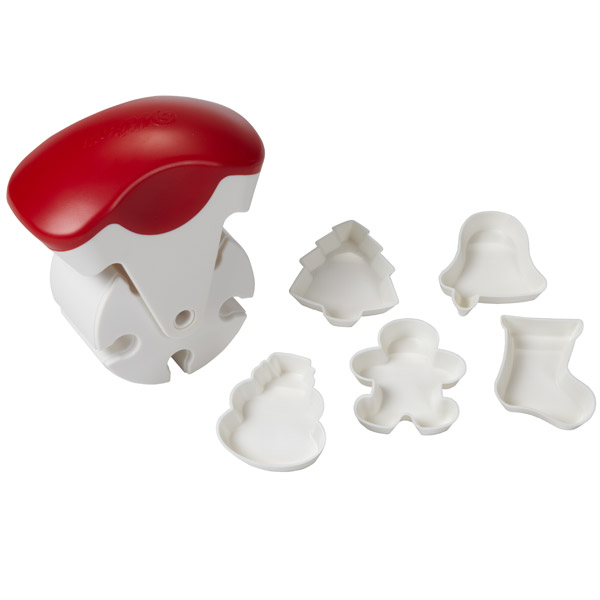 The Cookie Spatula is another item that will eventually be in one of my drawers. I've read reviews from my fellow ambassadors and they say this handy spatula is perfect for getting those cookies of your baking sheets!
Angled blade moves cookies from pan to plate with ease. Great for brownies and bar cookies too. Non-slip handle, durable, easy to clean stainless steel blade. Dishwasher safe.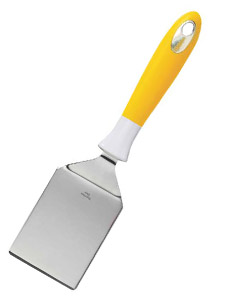 If you plan on making multiple cookie styles your going to need multiple decorations! Wilton has put together this 6-Mix Christmas Sprinkle Assortment so you don't have to worry about which ones to pick! Plus, you know they will all go well together.
Includes Christmas Nonpareils, Confetti, Twinkling Tree Mix, Green, Red and White Sugars. Certified Kosher.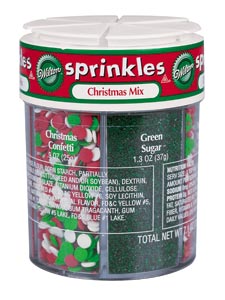 Of course once you have your perfect cookies you're going to need a festive way to distribute them. These Woodland Friends Cookie Box Kit are a great way to get a bunch of cookies packaged! The amount you can put in these boxes makes them perfect for gifts to people in your office, bank, teacher, and more!
Cheerful cookie boxes are ready to fill, personalize and give as gifts to family and friends! Fill the boxes with seasonal cookies and treats, then add the festive sticker and personally-printed label.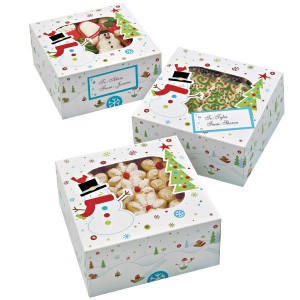 The Holiday Tented Gift Boxes are my personal favorite. I love the deep red color and shiny silver stickers!
Fun treat boxes ready to fill and give as gifts to family and friends! Complete the perfect holiday gift with colorful boxes and stickers.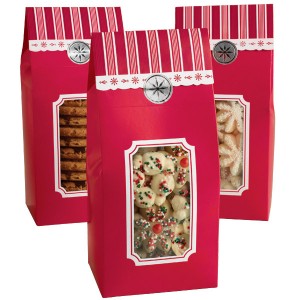 See how Wilton can make your Cookie Exchanges easy as can be! They will help from the start when you are in the thinking process all the way to the end in your festive decorations! The aren't just going to be helping me this year- they want to help you too! One reader is going to receive everything featured in this post!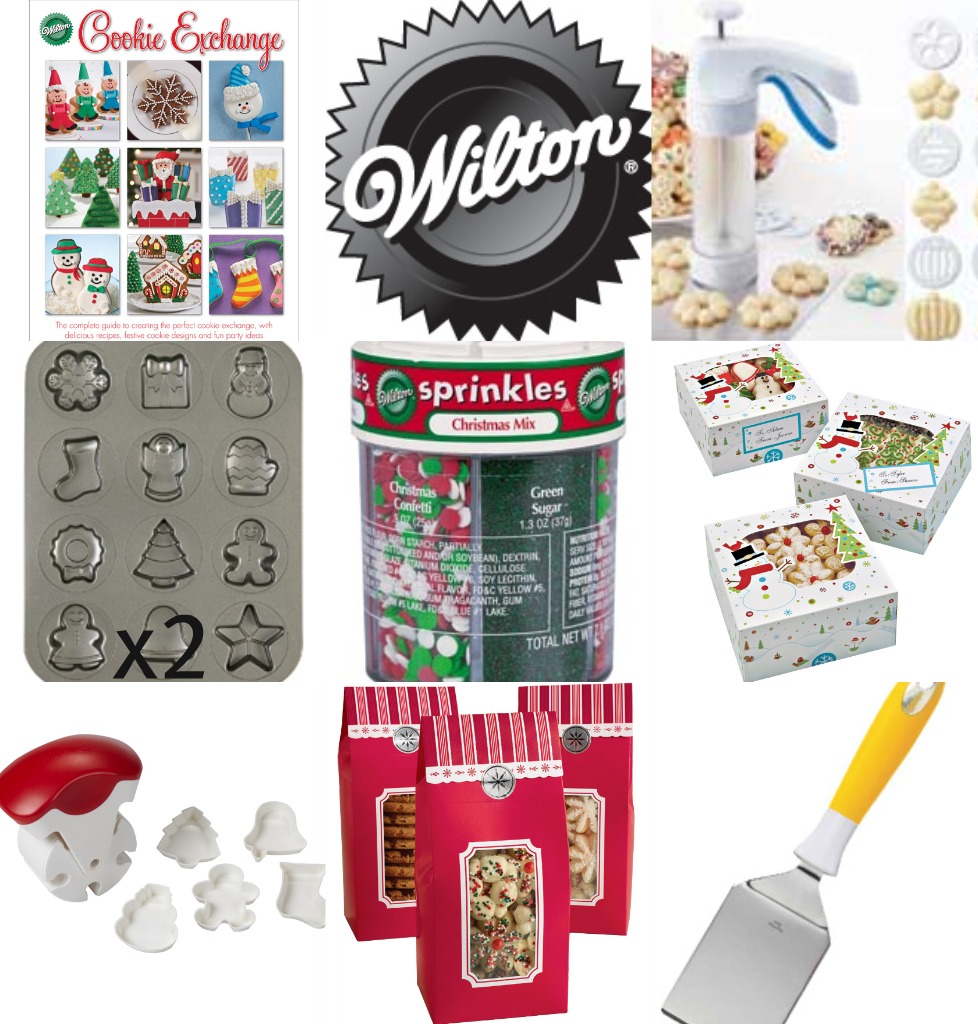 Wilton has offered one Mom Spotted Reader an AMAZING Wilton Cookie Christmas Bundle!!!

How to earn additional entries:
2.) Become a follower on my blog (publicly- privately does not count)-leave another comment (or let me know if you already are) – 2 entries
3.) Subscribe to my blog by EMAIL (not feed) – 2 entries
4.) Blog about my giveaway- with a link back to here AND
Wilton
4 entries (get two more if you include a photo of the giveaway).
Post YOUR blog entry first and then the comment (please include the link directly to it not to your front page, and make an additional comment then the ones above.)
5.) Add my Mom Spotted button to your blog
6.) Follow
Wilton
on Twitter
6.) Follow
Mom Spotted
on Twitter AND Tweet about this giveaway-
Copy/Paste:
Win an $80+ Wilton Cookie Christmas Bundle from @WiltonCakes & @MomSpotted #giveaway ends 12.12 http://wp.me/p18qpn-1zD
~this can be done once daily~
7.) Become a Fan of Mom Spotted on Facebook– leave me a comment
8.) Become a Fan of Wilton on Facebook! – Tell them what you love at their site
9.) Post on your facebook home page (1x daily):
Win an $80+ Wilton Cookie Christmas Bundle from @Wilton Cake Decorating & @Jennifer MomSpotted Giveaway Ends 12.12 http://wp.me/p18qpn-1zD
(Make sure it links to me and Wilton & put link in comment)
10.) Leave a relevant comment on any non-giveaway post (reviews are ok)
(Make sure to check out all my other giveaways!
Check the side bar to the right for list!)
That's many chances to win an AMAZING Wilton Cookie Christmas Bundle!!!
Contest ends December 12th at 11:59pm!
***USA Only***

Mom Spotted Review Policy: I was provided with the featured item(s) at no cost by the manufacturer and/or its PR agency in order to test the products abilities and give my own personal opinions on it. The opinions I have given are mine and may differ from others but it was not influenced in any manner by monetary means.