I started googling things like, "tips for conceiving" and "when should I start a prenatal before getting pregnant" a little over 4 years ago. After getting pregnant with my son and daughter I had zero expectation of having another baby being difficult. Unfortunately for us having another baby would not come as easily as it had before. The next 4 years would include lots of heartache, stress, grief, questions, and waiting.
My fertility journey has included a second miscarriage, a year of trying with lots of negative pregnancy tests, 2 ectopic pregnancies, procedures, complications, and doctor appointments. Finally this last fall we started the IVF process and I gave myself my first hormone injection. It was such an exhausting process. It was exhausting financially, emotionally, mentally, and physically. It pushed me to what felt like my limits, but we transferred one perfect embryo in October. After hundreds of shots, medications, lots of tears, and waiting I am expecting a little girl this month. Trying to get two little lines, a happy face, or a positive on a pregnancy test isn't always easy, but it is so worth the fight.
View this post on Instagram
I am so passionate about raising awareness around infertility and supporting women who are trying to conceive. I love finding companies who are also passionate about empowering women and educating them about their fertility. Natalist is a company run by female doctors, scientists, and moms! Natalist's founder and CEO, Halle Tecco knows what resources women need. She has been working on this company while also going IVF herself which is absolutely inspiring to me. Natalist offer so much great education on their website and social media accounts to help you feel empowered about getting pregnant. They also offer the very first doorstep delivered reproductive health kit. They have so many great products that you need to get pregnant. They have great options for if you are planning, trying, or persisting with IUI's, IVF, or other medications. Natalist has all the products you need before, during, and after pregnancy.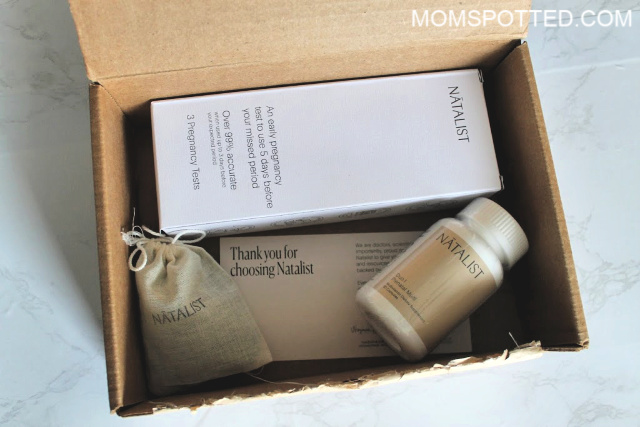 It sometimes felt so emotional going to the store and buying more ovulation tests and pregnancy tests that I would later fail. It's all I could do to not cry walking anxiously to buy another expensive little box of tests. I love that Natalist products skip that long drive and walk to the aisle with products delivered right to your door. It's like a friend supporting you and dropping off exactly what you need. Especially with Covid-19, it can be hard to even get to the store. Natalist does all the hard work for you, including free shipping!
I was sent a box to sample that came with prenatal vitamins and also pregnancy tests. I am such a sucker for good packaging and Natalist packaging is beautiful.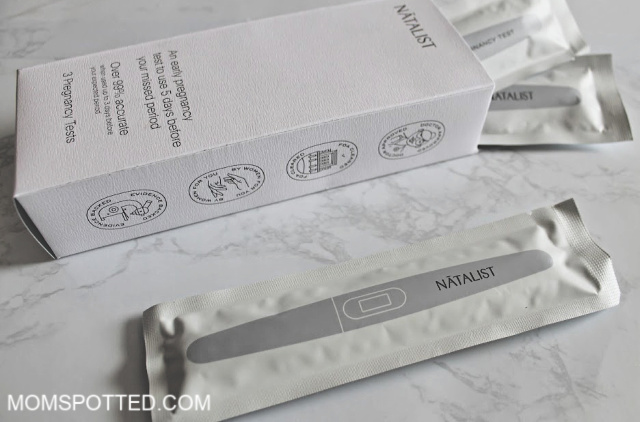 The pregnancy tests are such high quality and allow you to test 5 days before your missed period. Anyone who has been trying to conceive knows that the days leading up to test feel like an eternity, you want to test as soon as possible. Natalist pregnancy tests are over 99% accurate when used up to 3 days before your expected period. They are doctor-approved, easy to use, clear to read, and FDA cleared. You can feel confident you are getting the best, and earliest results from a pregnancy test. Three tests come in a box so you have plenty for testing.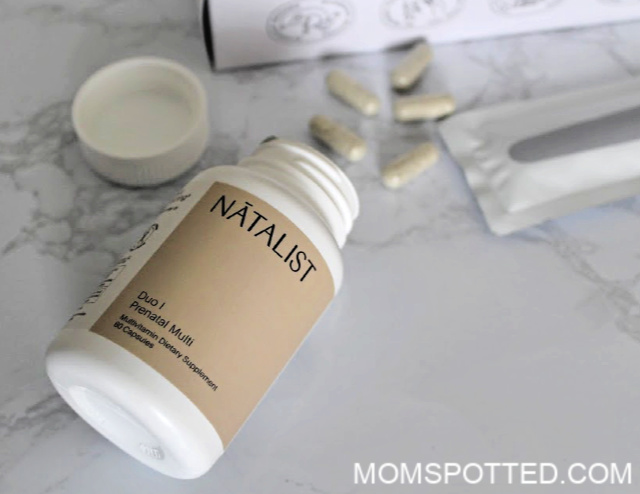 The prenatal vitamins I received were also such high quality. I often get so super sick from prenatal vitamins, but not Natalist vitamins. I wasn't nauseous after taking them and didn't burp them up throughout the day. I love that they are also doctor-approved, non-GMO, and are a high-quality supplement. When you are trying to conceive or pregnant you want to feel confident that you are getting a great supplement, and that's what you get with all Natalist products.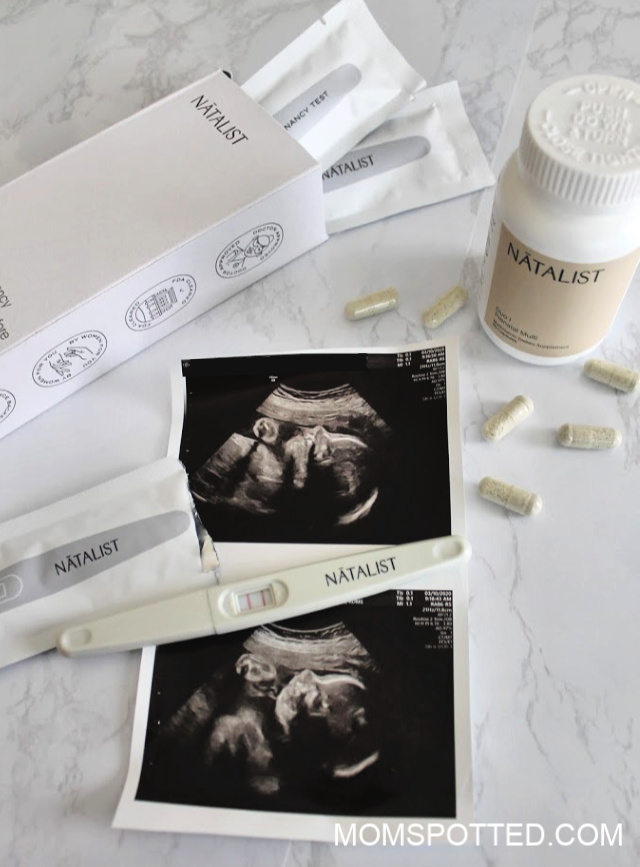 I could not love the Natalist company and brand more. They are women who have been there! Since they have been there they know what women need and are more like supportive friends. If you are trying to conceive check out their blog for lots of helpful information and tips. I especially liked "An OBGYN's Guide to Getting Pregnant," and "A Quick Guide to Getting Pregnant Faster."  They offer free shipping sitewide! Also right now they have a killer deal for $75 off an At-home Sperm Analysis with code DADLIFE75 . Go to their website and see the wide variety of high-quality products to help support you, and your partner wherever you are on your journey to becoming pregnant. I am sending you all the good vibes and baby dust!