During the holiday season, we find ourselves doing more acts of kindness and supporting charities in need. It's always important to teach kindness, but this time of year is often a hardship for many families in need. There are many ways to help both big and small. As Thanksgiving approaches, I start to ask my children ways we can help our community. We always come up with many to choose from, but here are some we've done, and some we still hope to do!
10 ACTS OF KINDNESS
Make cards and send them to all your neighbors. We all know how nice it is to get snail mail.
Visit a nursing home and spend time saying hi and passing out sugar-free candies to all the residents. They don't get much company, and they will appreciate the time spent more than the candy, but they lone the sweets too.
Bring coffee and donuts to your local Police Station.
Bring Pizza to the local Fire Station on a training night.
Buy diapers for new parents. Diapers are a never-ending need. Every new parent will always need more. If you like them, add a gift card for a drive-thru coffee place they love.
Make a home-cooked meal for an elderly person who might struggle to get out. Meal prep multiple meals at once and help numerous people or help someone for the week.
Buy a coffee for the person behind you. Who doesn't like the surprise of getting up to the window to find out their coffee has been paid for. This has always started my day with a smile.
Buy needed supplies for classroom teachers. Many of the new goodies from the start of school are gone by Holiday Break. Give your teacher a milk crate of basics, such as hand wipes, crayons, markers, paint, tape, pencils, etc.
Donate pet food to an animal shelter. Go through closets and donate old sheets and blankets you no longer use. Shelters always need these.
Donate new toys to Toys for Tots. Every year, I bring my boys to the store to pick out toys they hope to have ended up under the tree. They know these toys aren't for them, but for children who might not otherwise receive toys this year. It's essential to teach our children that giving is important. Giving can make a difference.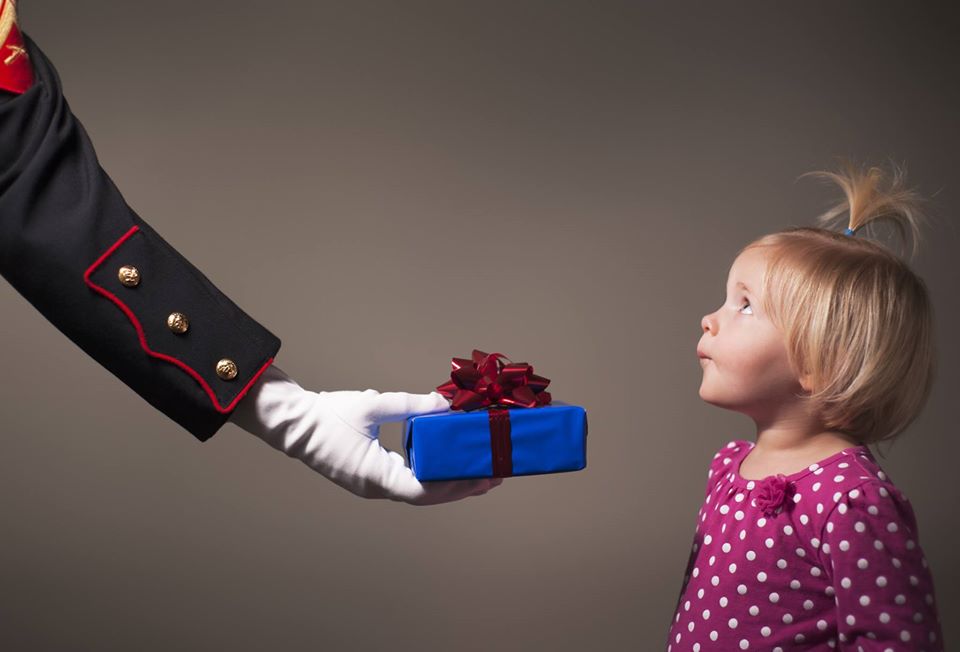 When we support charities, we're helping them do even bigger work for more people. When we support brands that help these charities, we can help even more! That's why I loved hearing how Blue Diamond will be donating a portion of sales to Toys for Tots! To learn more about this partnership and other great products and recipes check out www.upgradeyourholidays.com.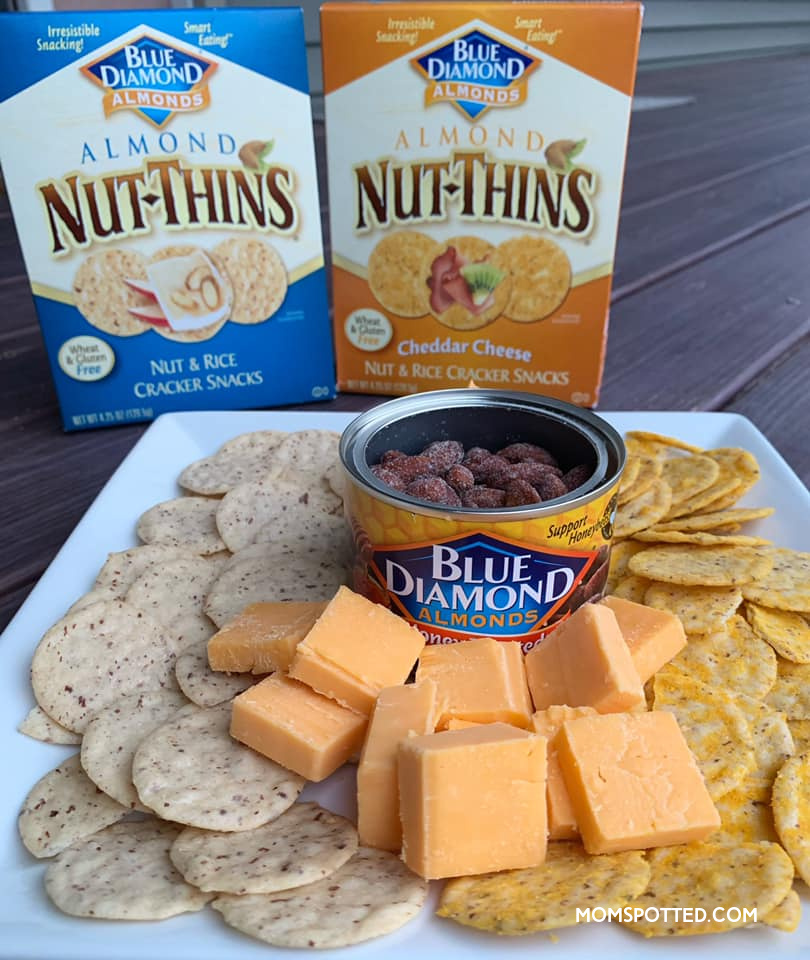 During the holidays, I do a lot of hosting, so I like knowing the foods I buy help in other ways. Plus, it's always good to have finger easy foods on hand, especially ones that are wheat and gluten-free. These California grown almonds have no artificial ingredients, and are also low in calories! You already know how much I love my Blue Diamond Nut-Thins. I eat the Original ones covered in goat cheese and dried cranberries regularly. It's one of my favorite snacks and one of my go-to quick plates when people show up.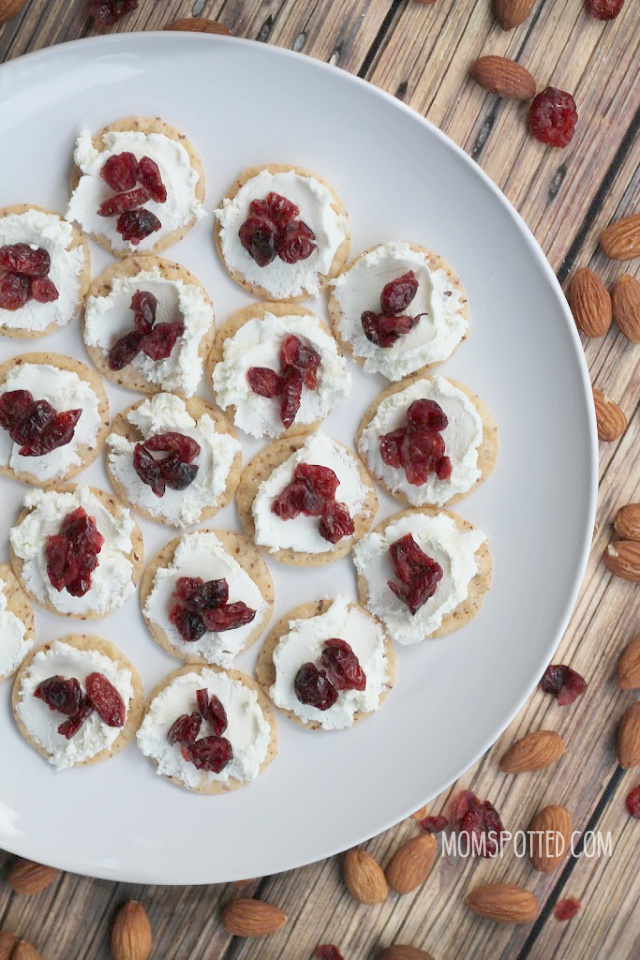 I like to have simple plates too. My boys love the cheddar crackers with squeezy and cubed cheese. They are sturdy little crackers well-suited for any toppings you or your guests may have, and make the perfect companion for dips too. There's even a bunch of flavors to choose from too!
Almond Nut-Thins
Hint of Sea Salt Nut-Thins
Pecan Nut-Thins
Smokehouse® Nut-Thins
Honey Mustard Nut-Thins
Pepper Jack Nut-Thins
Country Ranch Nut-Thins
Cheddar Cheese Nut-Thins
Honey Cinnamon Nut-Thins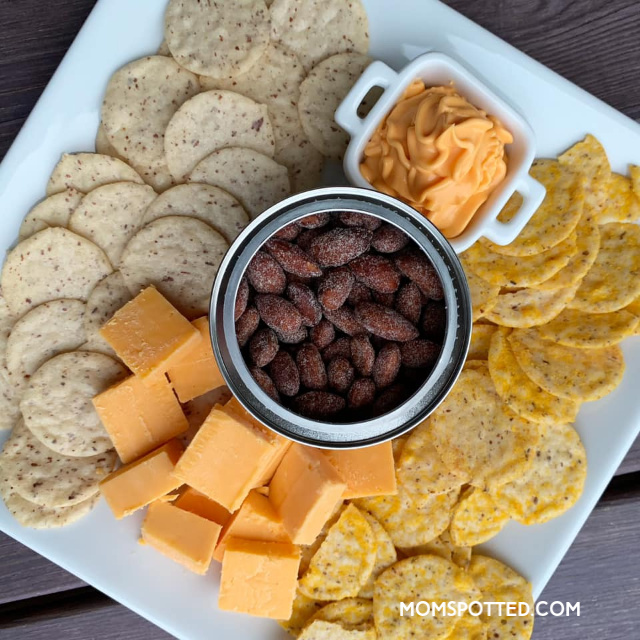 Next time you're walking through your local Walmart, remember to grab a few boxes of Blue Diamond Nut-Thins. You should never have to compromise when it comes to snacking! Blue Diamond Nut-Thins can satisfy snack cravings by offering a wide range of cracker flavors that you can feel good about!