Have you ever celebrated the Chinese New Year? Last week when the kids had a half day at school we went to have lunch at our favorite local Chinese restaurant and were sad to see a sign on their door stating they'd be closed for the next two weeks. I don't think our little local place ever closes so we were happy to see that they were off enjoying time with family but didn't know what to do instead? We live in a small town and didn't want to go far.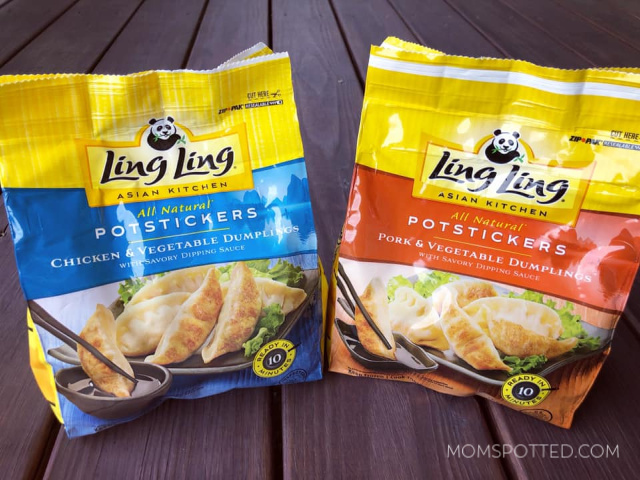 Instead, we thought we'd cook up our own meal. We made a pit stop at our local store and grabbed some Potstickers and fried rice from Ling Ling. We've been making Ling Ling for quite some time now and it's so easy to make. Ling Ling is great at making Asian inspired recipes easy and convenient for home.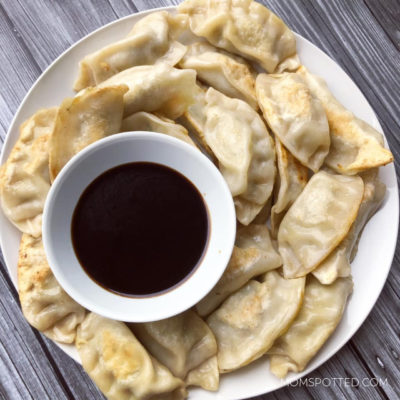 Chinese New Year is a Chinese festival that celebrates the beginning of a new year on the traditional Chinese calendar. The festival is usually referred to as the Spring Festival in modern China, and is one of several Lunar New Years in Asia.


Wikipedia
Since we had the rest of the afternoon off I thought we'd do something fun to celebrate the Chinese New Year too! This year the Chinese New Year lands on Tuesday, February, 5th this year and we're celebrating the PIG. The pig is the twelfth of all zodiac animals. So what better way for us to celebrate than pulling out our craft supplies and making a pig!

Recent years of the Pig were: 1935, 1947, 1959, 1971, 1983, 1995, 2007, 2019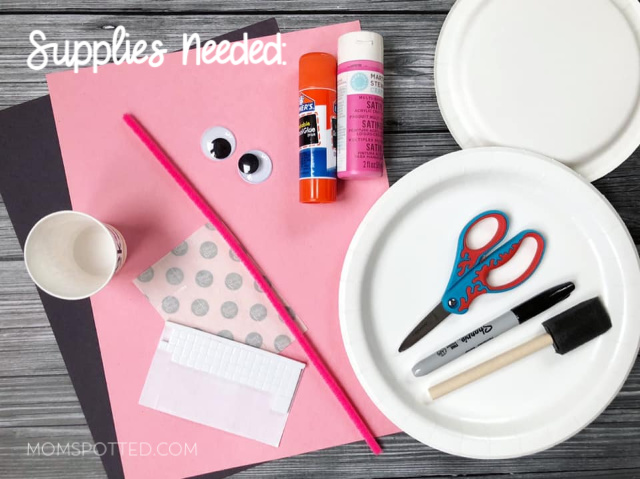 Supplies Needed:
Large Paper Plate
Small Paper Plate
Pink Paint
Paint or Foam Brush
Glue Stick
Scissors
Pink & Black Cardstock
1″ Googly Eyes
Thumb Tack (or something sharp to poke a hole in the plate)
We started out by painting our two plates. Our smaller plate had some depth to it so we flipped it over and painted the back. Let dry completely.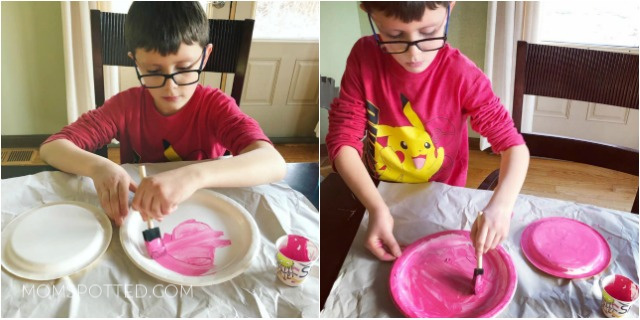 Cut out two pink ears and a pink snout along with two black circles from your card stock and glue to plate. We had to use the glue dots to keep the eyes on. The glue stick worked great for the paper but the eyes fell off twice before using the glue dots.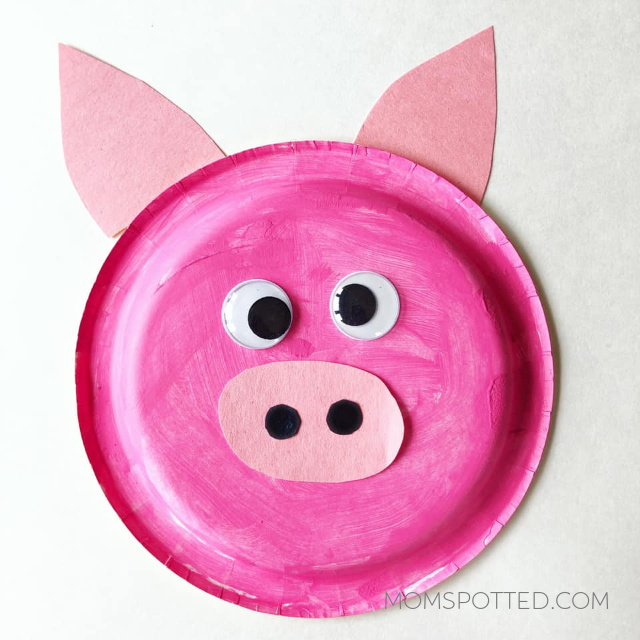 We used the pop dots to attach the snout to give it some height.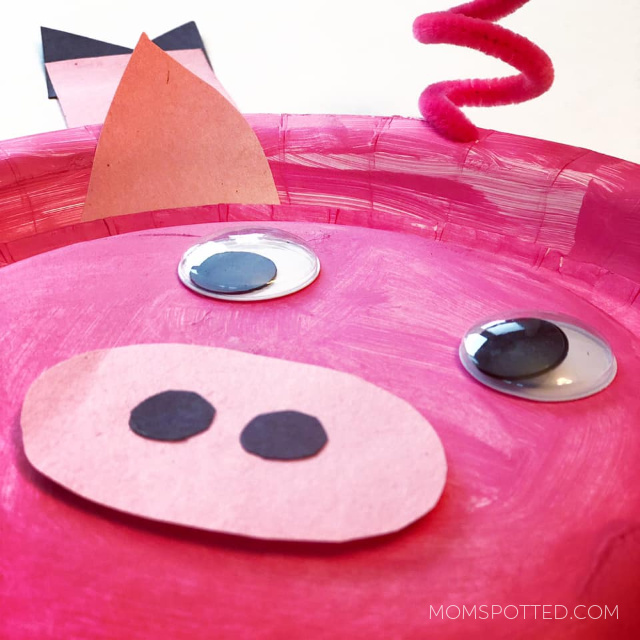 He applied glue to the entire base of the plate.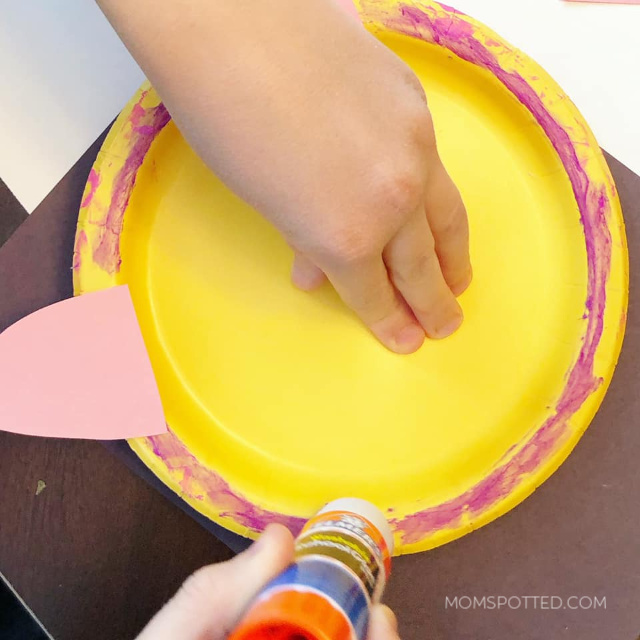 After flipping the plate over and pressed it down into the larger plate. Make sure your ears don't get tucked under.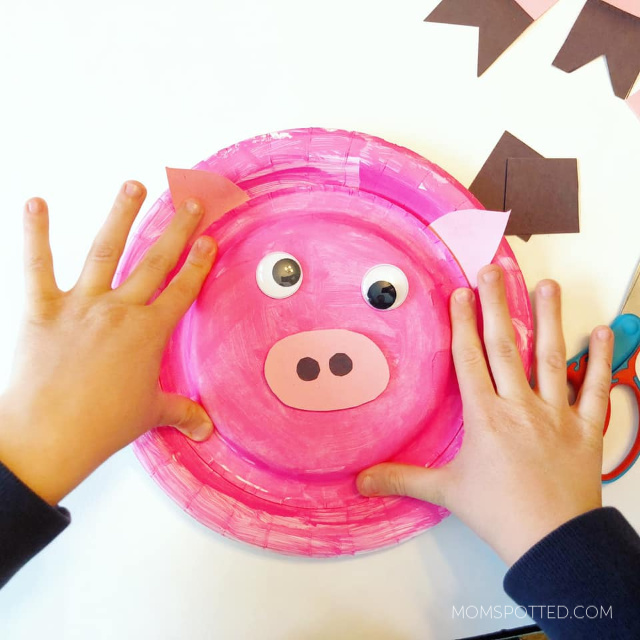 Cut strips of pink and then black squares to make the legs. Then have your child cut triangles out of the black squares. Glue the black squares onto the pink strips.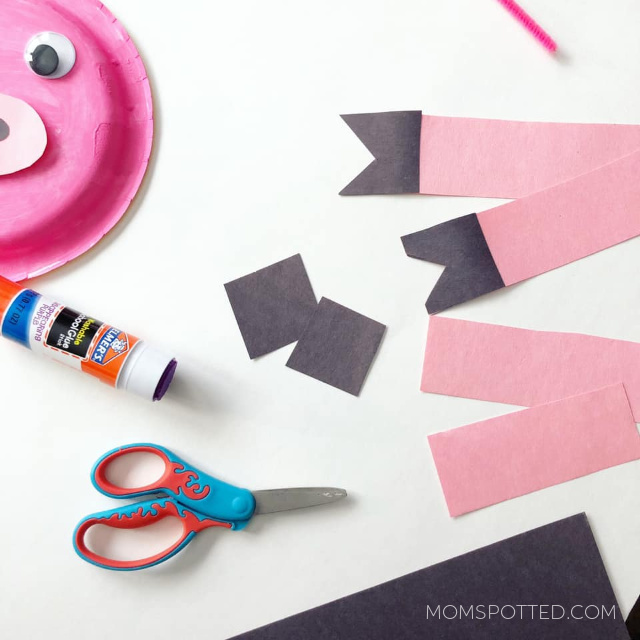 Making sure everything is facing the correct direction, then glue your pink strips to the back of your large paper plate.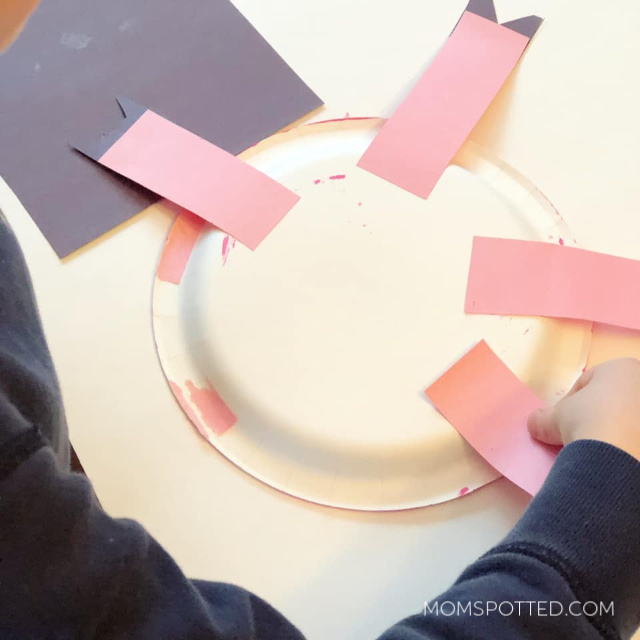 To make the tail, you will need to wrap the pie clear around your finger and then continue to the end.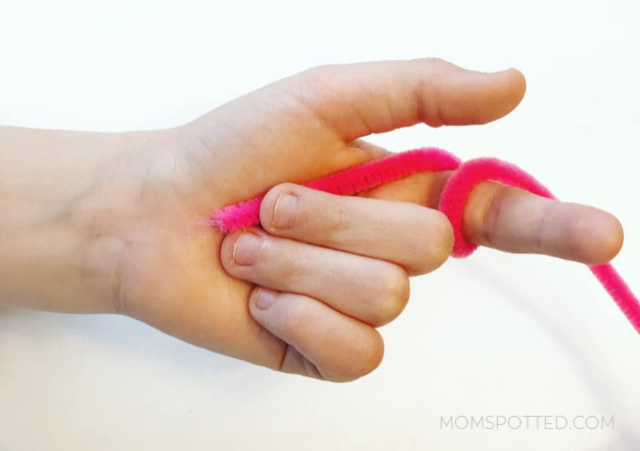 Take a thumb tack and poke a small hole in the plate. Poke the pipe cleaner through and then bend so it won't fall out.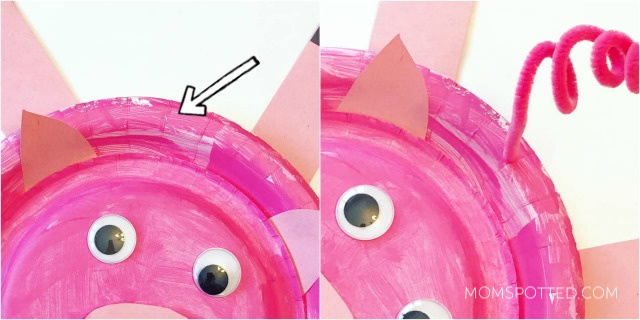 When you're done, you'll have a flying pig! Sawyer loved it and thought it was so funny to make a pig with a curly tail.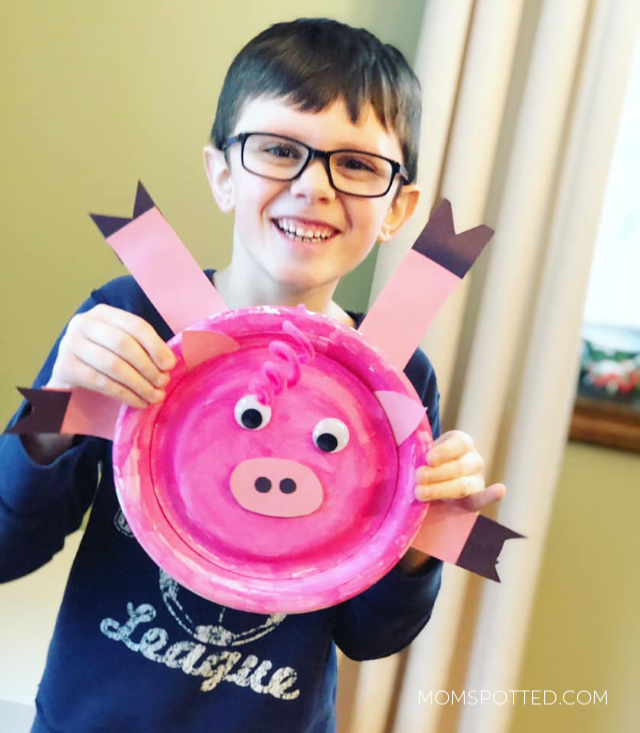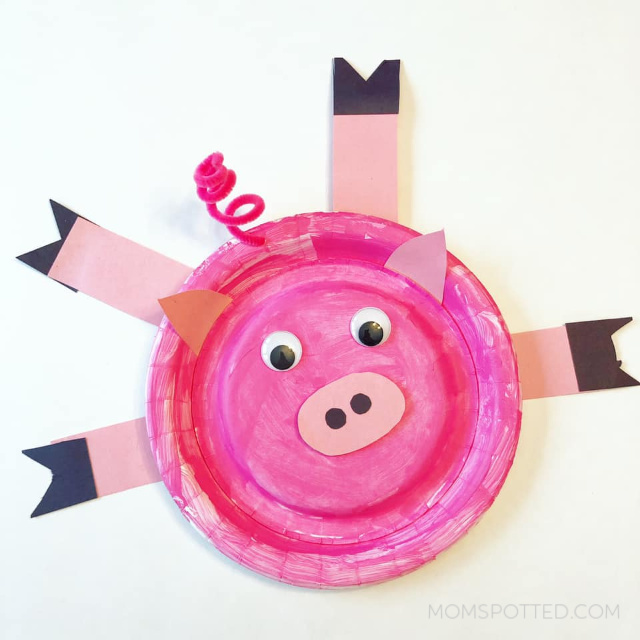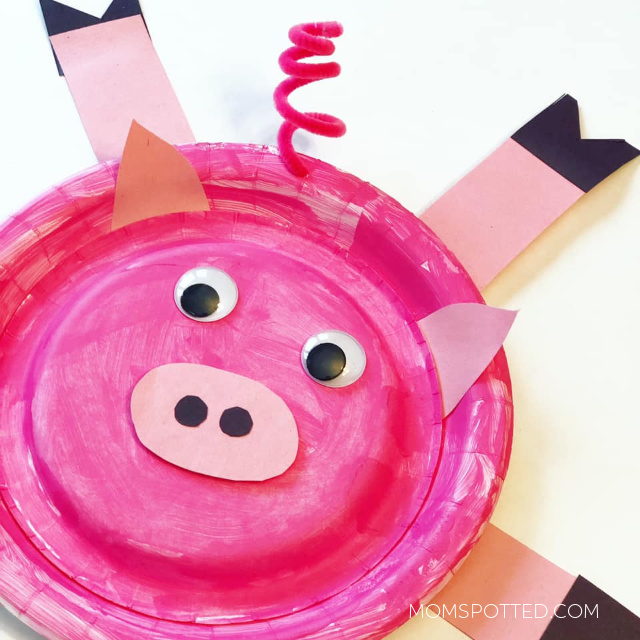 Pin this image for later!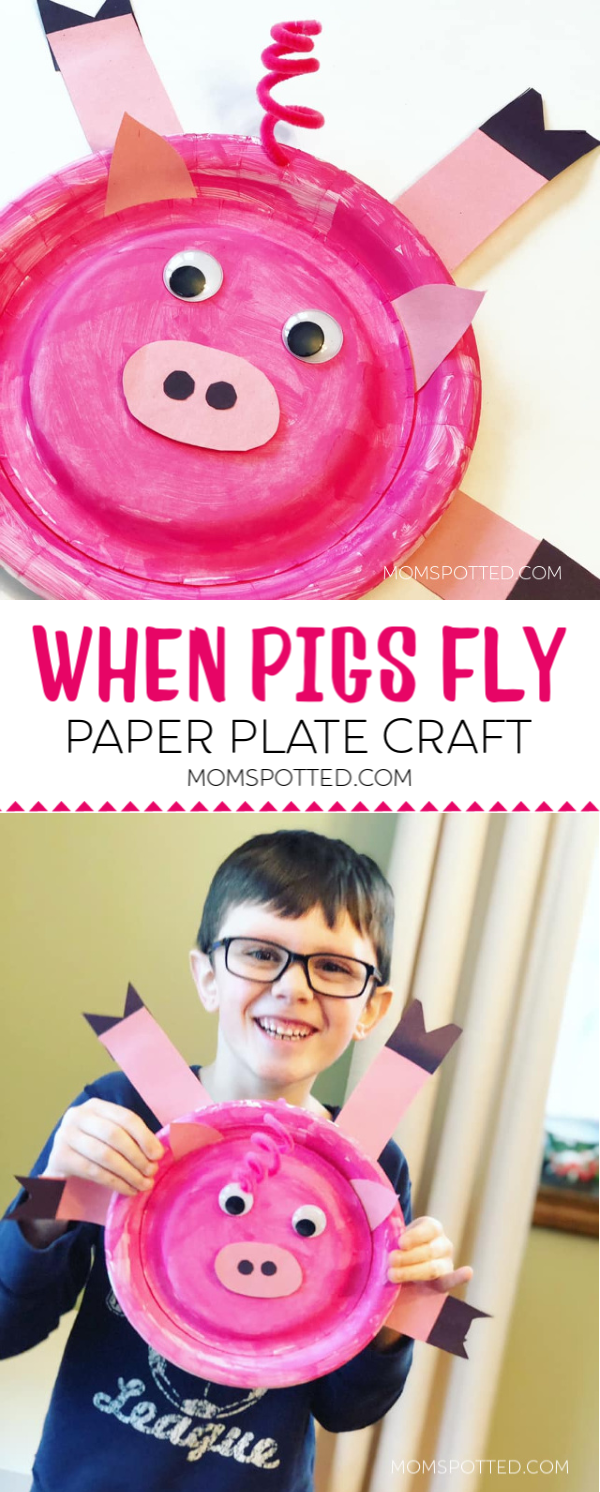 For more fun craft ideas make sure to follow my Fun Crafts with Mom Pinterest Board! You can also check out all my other great Paper Plate Crafts here.
Follow Jennifer MomSpotted's board Fun Crafts With Mom on Pinterest.
Don't forget to grab some of your own Ling Ling Potstickers the next time you're out grabbing groceries. You can find them in your freezer aisle and are available in three flavors: Chicken & Vegetable, Pork & Vegetable, Vegetable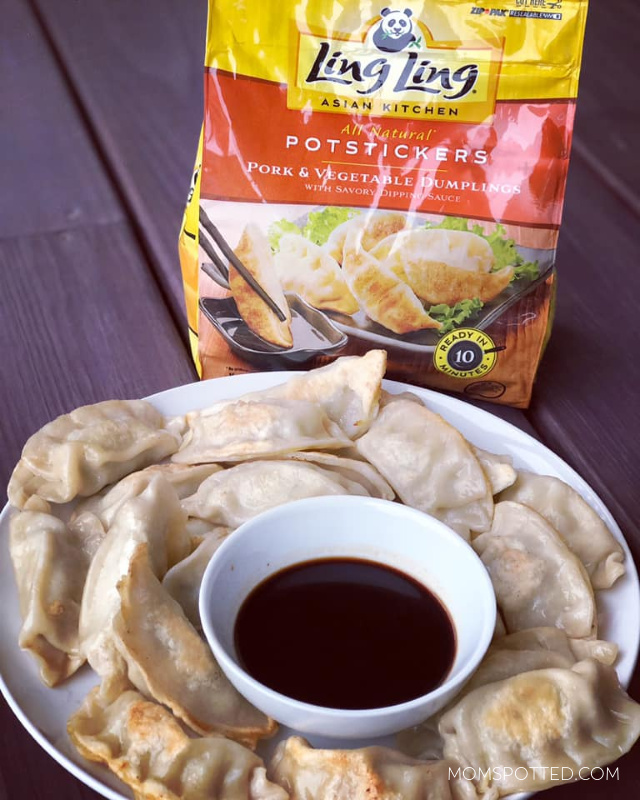 GET SOCIAL: