Halloween is just around the corner, which means that everywhere we turn there is chocolate or candy in sight and soon enough we'll have so much candy we won't know what to do with it all. Whenever I can I try to make choices that are fun and tasty but not full of sugar. Mini Babybel® is the perfect solution to that right now! They even come dressed in their favorite Halloween costumes.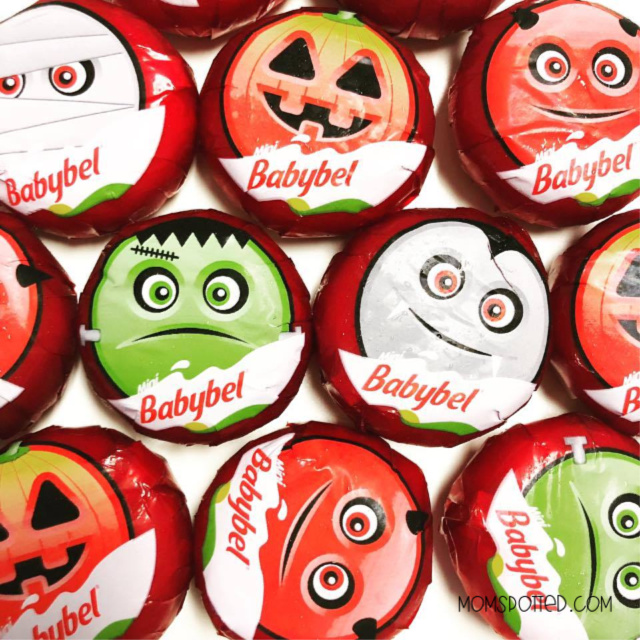 Mini Babybel® is 100% cheese so you can feel good about adding it to their lunch box or tossing one at them as they walk in the door after school. My kids will love the fun, seasonal packaging but, truthfully, they already thought that Mini Babybel was super fun to open and eat. There's just something about peeling open that wax wheel and discovering this delicious piece of cheese inside.
The packs are in these mesh bags so you can easily see in and make sure you have the fun Halloween character ones. You can find them in the refrigerated section of your local Target. I found them in the cheese aisle down low. They had plenty on hand so you could even include these as snacks at your Halloween party! Did you know that Mini Babybel comes in six different varieties? They are available in:
Original
Light
White Cheddar Variety
Gouda
Mozzarella Style
Sharp Original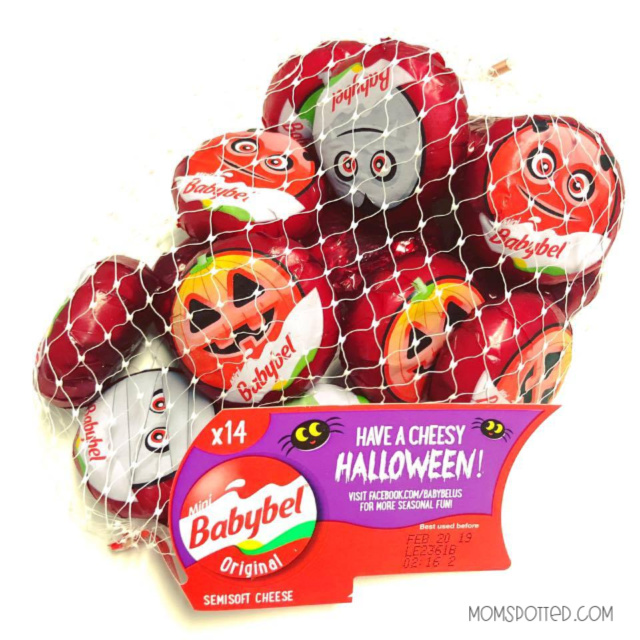 Before you head on out make sure to log into your Target app and sign in. Look at your Cartwheel offers, in the food section you'll find one for Mini Babybel® right now for 10% off both 6 and 14 ct. packs. It runs through October and expires November 3.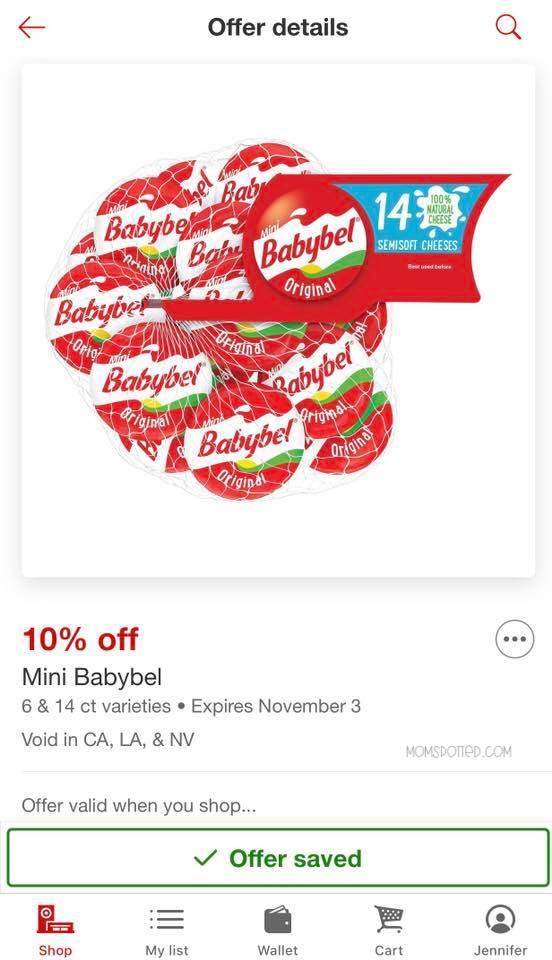 Mini Babybel® is a wholesome, nutrient-rich, all-natural snacking option for the whole family. Make sure to grab a few bags of Halloween themed Mini Babybel on your next trip to Target!