My kid's *finally* had their last day of school! It feels like we have been limping to the end of the school year finish line and now we are so beyond ready for summer. I can't wait for lots of days at the pool, popsicles outside, BBQs with friends, fireworks, and late nights playing with my kids. It can also be a struggle keeping kids busy in the summer. I like giving my kids their own unstructured time to just play and I am pretty strict with screen time. We also have a rule they have to do chores and a little summer school work every day. I hate when the "I am bored mom!" comments start to roll in so I created a Summer Planner Bundle. It has changed the summer mom game for me and my kids!
I recently started an Etsy shop called, 4 Hearts Project. It has been inspired by the 4 babies I have lost too soon and our struggle to grow our family. I love creating printables that bring hope, inspiration, organization, and love into peoples homes. It is also a great way for my family to grow our IVF fund as we try to have another baby again in the future. The "Summer Planner Bundle" has been my first big labor of love.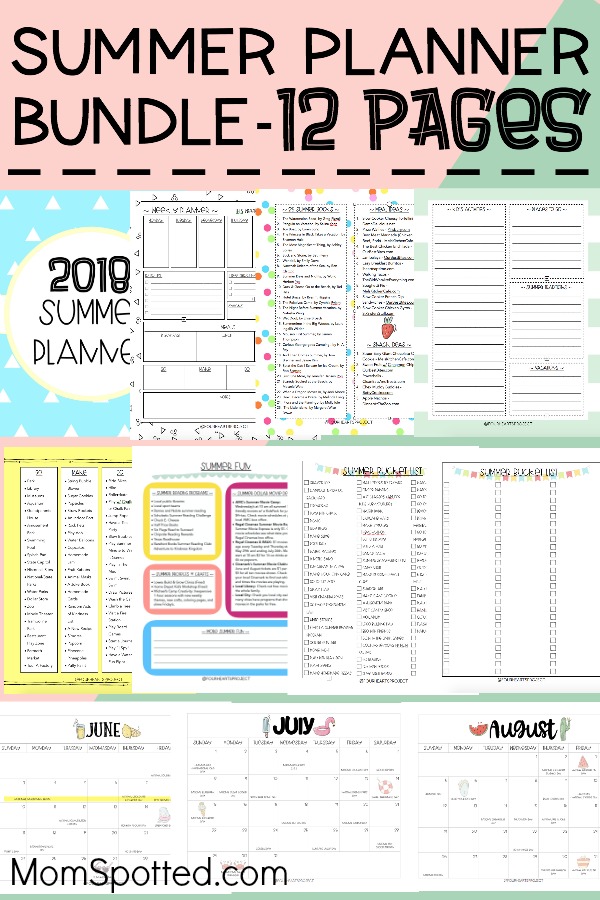 The Summer Planner Bundle is 12 pages. It includes a weekly planning page, easy meal and snack ideas(most your kids can help with!), activity ideas(most are free or inexpensive!), Summer book reading suggestions, Summer Bucket Lists, where to find summer movie clubs and summer reading programs, there are lots of areas to customize your kid's activities, vacations, your own summer traditions, and more!!!
There is also a theme for the summer of "Go, Make, Do, Read." There are full lists of ideas you can do with your kids or that they can do independently. So when my kids say, "I don't know what to do!" We can go check the list. The weekly planner also has sections for you to write what you want to Go, Make, Do, and Read that week.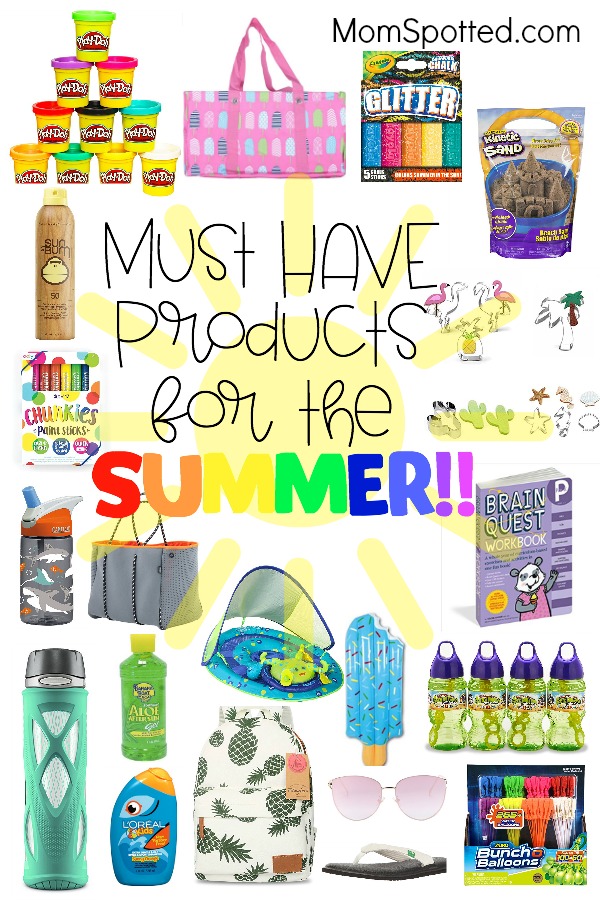 To get you started on having an amazing summer, here is a list of all of my family's summer favorite must-have's…
A great sunscreen: For you and your big kids & baby.
After Sun Aloe: I love using this lotion after we have been in the sun. In Colorado especially the sun is intense. Our skin dries out quickly and this lotion is also great for sunburns!
Loreal Kids Extra Gentle 2-in-1 Swim & Sport Shampoo: I love this shampoo! It is great for clarifying and protecting my kid's hair from salt, chlorine, and sweat.
Cute Pool Bag: THIS pool bag is amazing! If you go to the pool, beach, or lots of summer activities it is perfection. But THIS one is also beyond adorable, a little cheaper, and I am obsessed with it.
Cute Sunglasses: I love THESE, THESE, or THESE! …I may have an obsession. I always have a pair of sunglasses with me. I like to get cheap ones for the summer so if they get broken or lost it isn't a huge deal.
Fun pool float inflatables: I mean who doesn't love being in the pool and relaxing with a giant popsicle, unicorn, watermelon, or flamingo? Also, THIS is perfect for baby. I love that it has a canopy and also a little octopus activity center.
Water Balloons: These are so great because you can fill a ton of balloons up super quickly and then start playing with your kids!
Sponges to make THESE water bombs.
Comfy flip flops: THESE are so super comfortable. Or THESE have a sling in fun prints. I could wear these flip flops every day. The bottoms are made of yoga mats making them perfect to wear running errands, the pool, or anywhere else you go this summer.
Backpack: Backpacks are so great because then I can be hands-free while we are at the zoo, museums, or park. I love THIS one with the cute pineapple print or THIS floral one with so many pockets on the inside.
Chalk: Playing with chalk outside is a staple of summer. We love making chalk games, chalk obstacles, and coloring contest. THIS Glitter Chalk is also our favorite.
Bubbles: The Gazillion Bubble Solution make the very best bubbles.
Big Paper Pad: We color a lot during the summer. This Melissa & Doug Jumbo Paper Pad is so great. It gives kids plenty of space for all their artwork.
Paint Sticks & Sparkly Gel Crayons: I love both of these because they are mess free and color so smooth! You have to try them! They are so much more fun to color with than regular crayons.
Play-doh: Play-doh keeps my kids entertained for hours!
Kinetic Sand: This is perfect for when you don't live close to a beach but want to play in the sand. I also think it is a little easier to clean up compared to playdoh. Sprinkle it in a baking pan to help keep it contained, and your kids will love it.
Summer Cookie Cutters: Summer themed cookie cutters are great for making sugar cookies with your kids and then taking them to neighbor or friends. Or they are also so great to play with in play-doh and kinetic sand.
Water Bottles: I never go anywhere without THIS glass water bottle or THIS wide mouth Nalgene one. For my kids, I really like THESE CamelBak water bottles. They are inexpensive, don't leak and are easy to carry around. My kids love that they come in lots of fun designs like sharks, rainbow, or unicorns.
Summer Workbooks: To keep my kids little minds ready to go back to school and not forget anything they learned, I love THESE Brain Quest Workbooks. There is one for every age, from Pre-K to 6th grade.
and…THE SUMMER PLANNER! It is listed in my Etsy shop for $10. If you use the coupon code "SUMMERFUN" you will receive 15% off "The Summer Planner Bundle" making it only $8.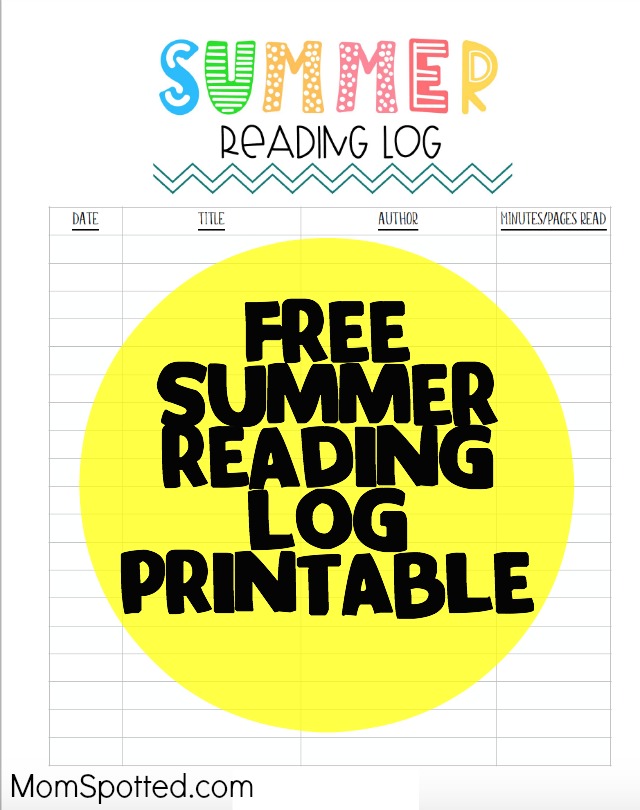 There is also a Summer Reading Log that comes with the planner that I am giving you for FREE! It will help you keep track of all the books your kids read this summer for the reading programs they do this summer. Click the link below to download it.
Download FREE Summer Reading Log
The Summer Planner can be used for all of your kids and it is great for all ages. Have so much fun this summer with your kiddos. Make lots of memories, have lots of giggles, and stay organized.
Right now (1) Mom Spotted reader has the opportunity to win (1) $15 to my Etsy shop! More printables and home art will be available in the next few days.
To enter use the Rafflecopter form below. Good Luck!
Contest ends 6.11.18 at 11:59 pm. For Official Giveaway Rules click here. U.S. Residents only.
SaveSave
SaveSave