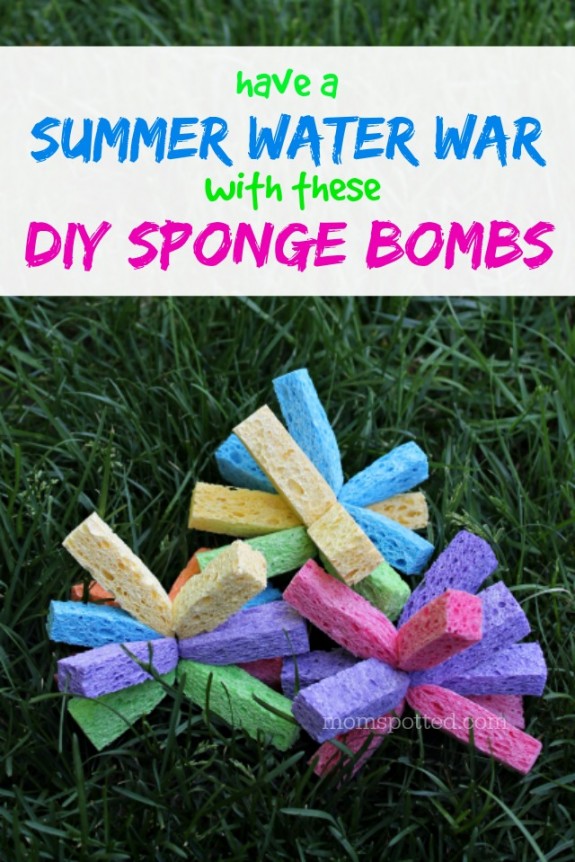 Here in New England we might have had a hard winter but it's surprisingly hot here already. Yesterday alone was 90 degrees! I love the heat but my kids get cranky if they don't have a great way to cool off. The boat isn't yet ready, as parents we don't want to deal with the waterslide and we don't have a pool. I've seen these fun sponge bombs all over Pinterest and a few weeks ago I picked up some supplies and was pleased with how simple they were to make.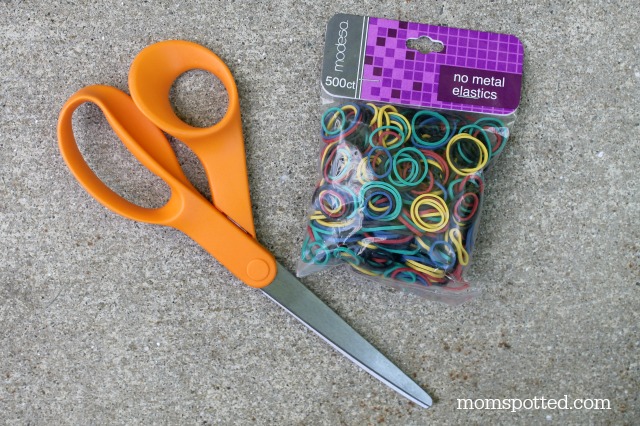 Supplies Needed:
large tub or bucket
scissors
lots of sponges (we used 40)
I looked all over at sponge prices and these 4 pack of Cello Sponges from Amazon were by far the cheapest. I also really liked the fun bright color options. I found it easiest to just take all the sponges out of their packages and dump them right into the bucket.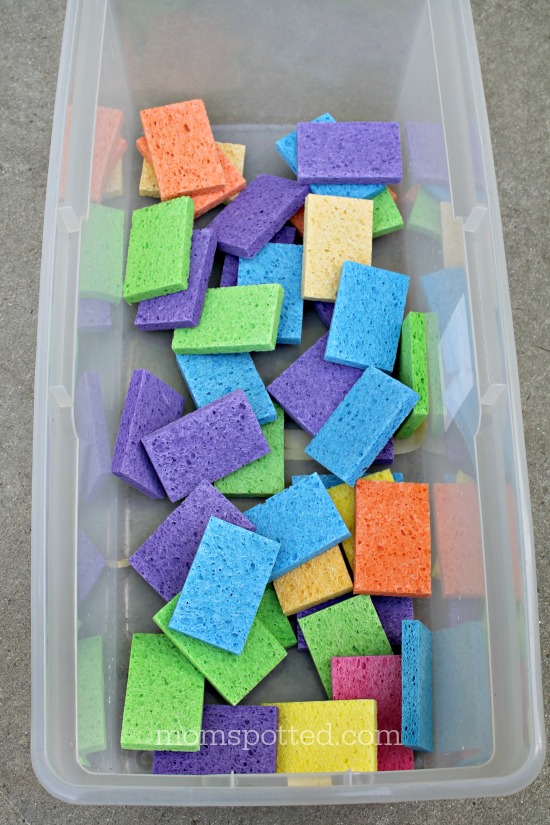 Then I began cutting all the sponges at once. I cut them in half and then half again. I got 4 pieces out of every sponge.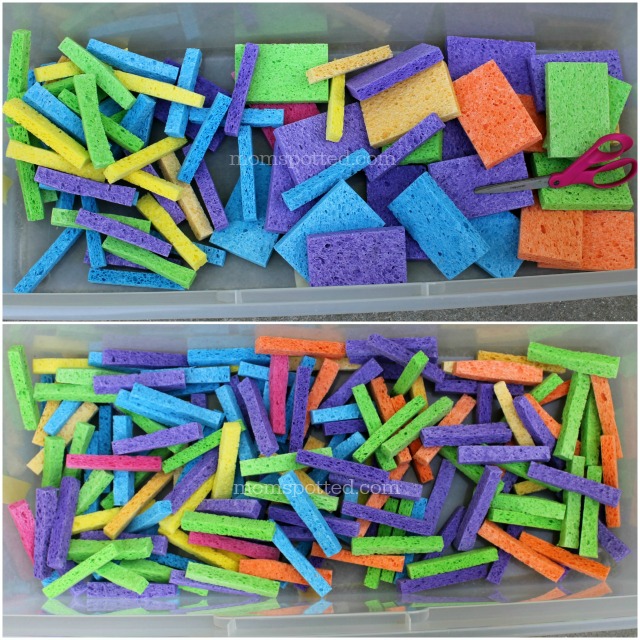 Then I had Gavin grab 6 pieces at once and wrap a rubber band around them 3x. This was difficult for him at first since he really never uses them but once he got it he breezed through them.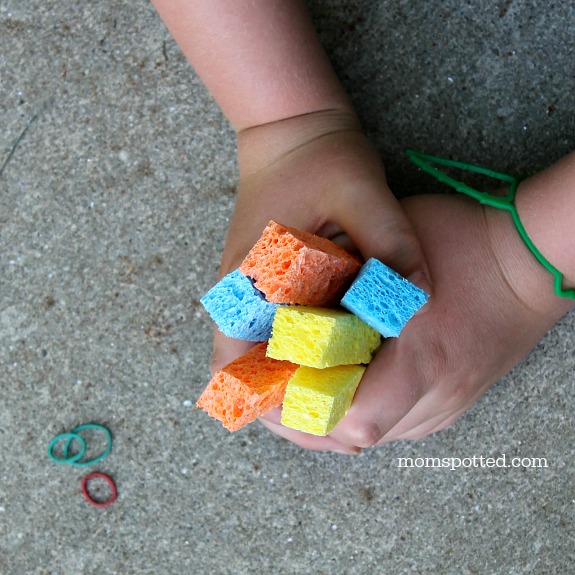 He only did 2x on a few and those ones started to fall apart while they played so I definitely recommend wrapping them 3x if you can.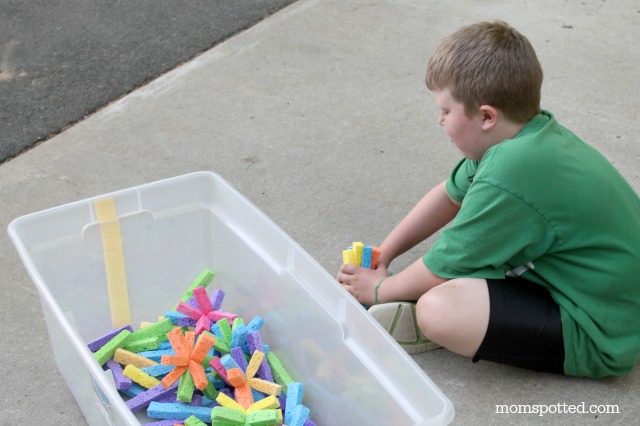 Once you are done you can put them all back in the bucket and fill it with water.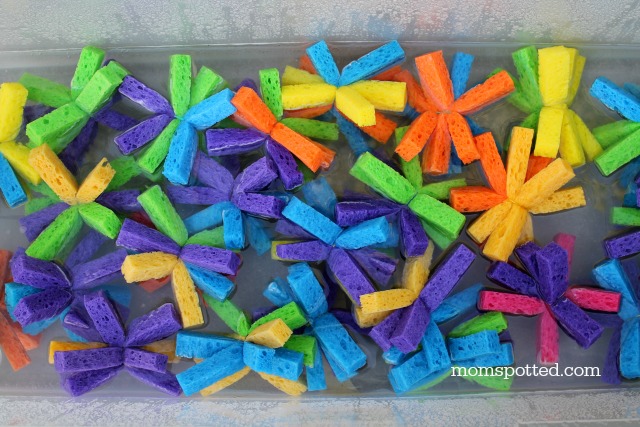 You don't need to completely fill it as they will float to the top but I wanted the kids to be able to push them under and really make sure they got wet.
WATER WAR RULES
No throwing Sponge Bombs at faces
Only 2 Sponge Bombs in your hands at one time
Can't throw Sponge Bombs unless you are 10 feet from the bucket
Allowed at bucket no longer than 1 minute
No Getting Mom & Dad (sorry, kids)
Since my kids are pretty competitive I had to make sure there were rules. Otherwise one kid hangs out by the bucket and the other ends up with sponges in the face. This allows everyone to be able to have a fair chance. You can't hang out at the bucket all day and you can't hog all the Sponge Bombs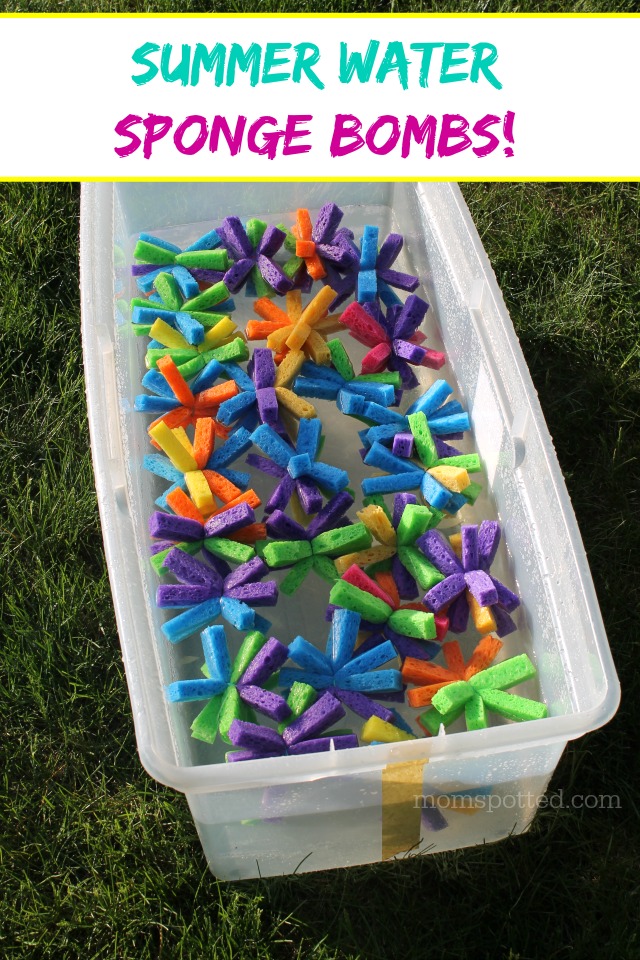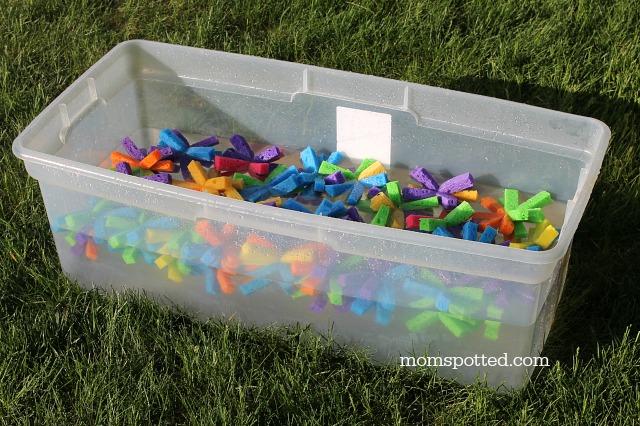 My little guy wasn't a fan of the water wars game since my other boys are so much bigger but he LOVES playing in the bucket still. It's a great sensory box for toddlers and preschoolers.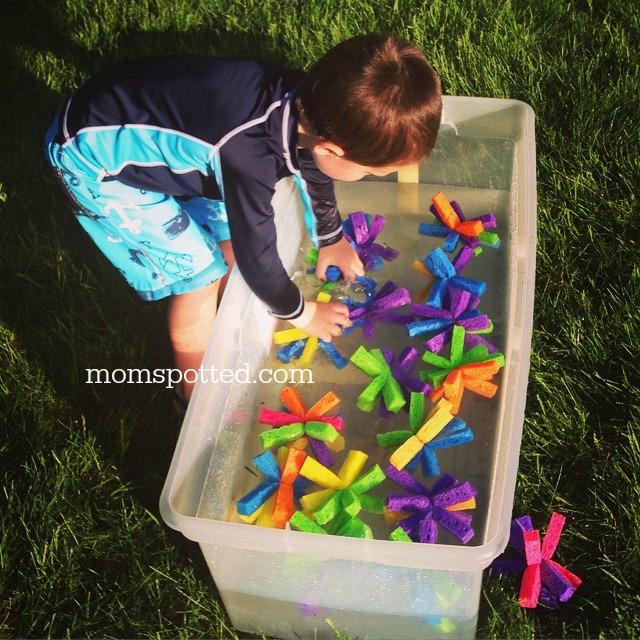 They love still being able cool off and playing with the sponges. I think Sawyer squeezed the Sponge Bombs over a 100x and it never gets old. I can't wait to explore more with these water sensory boxes!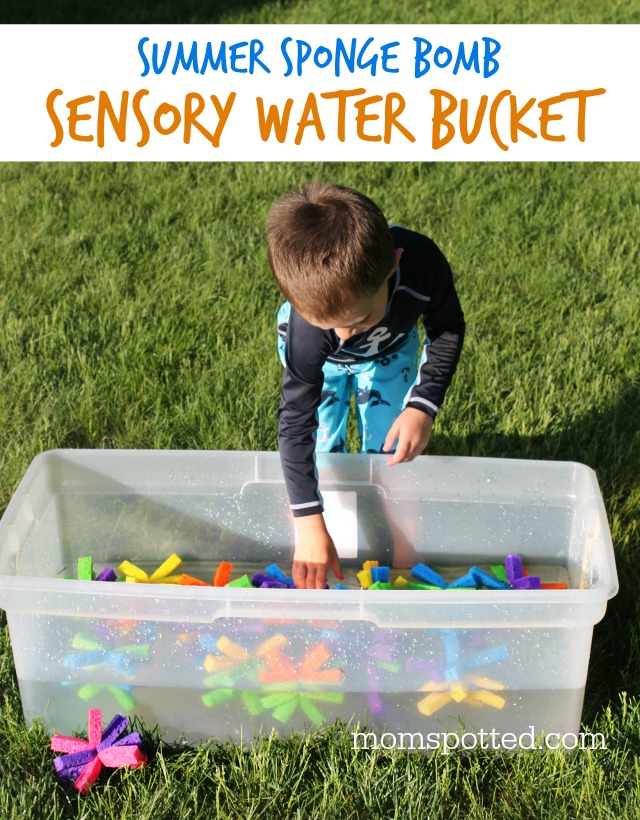 These sponges won't be a one time use either! If you take care of them you'll actually get many uses out of them. Just make sure to properly dry them after every use. We squeeze them all out and place them on our hammock spaced out to air dry in the sun when we are done. We also make sure all the sponge pieces are good and fix any that need it. Some might need that third wrap if you only did two. Then put them in a safe spot until next time.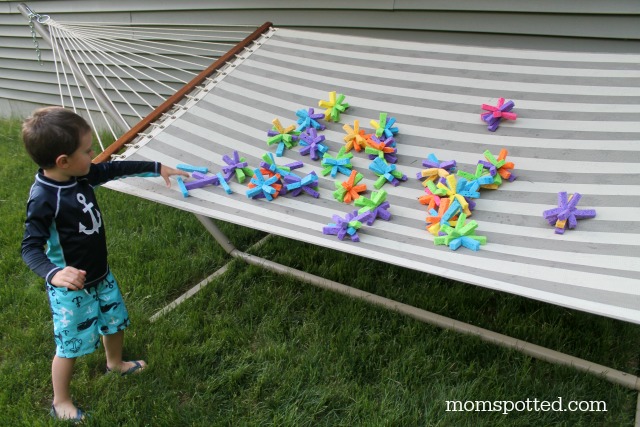 How do you stay cool in the summer without a pool? Do you have fun easy way to cool off? For more fun craft ideas make sure to follow our Fun Crafts with Mom Pinterest Board!
Follow Jennifer MomSpotted's board Fun Crafts With Mom on Pinterest.