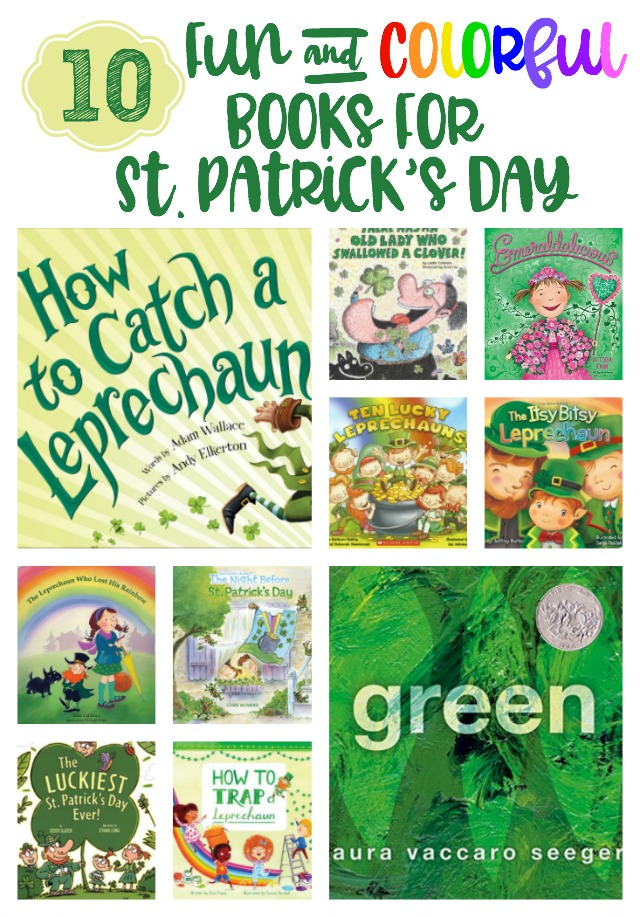 I really love children's books. I have a big basket in my living room where I constantly rotate our books depending on the holiday or season. It is such a fun tradition and my kids really enjoy reading books to celebrate. St. Patrick's Day is such a fun holiday. With my preschooler, we talk about the color green, all the different foods that are green, and rainbows. With both my 9-year-old and 4-year-old we talk about how silly leprechauns are and we make a new leprechaun trap every year. It is such a great STEM activity and my kids love it! Here are 10 fun St. Patrick's Day themed books to add to your library.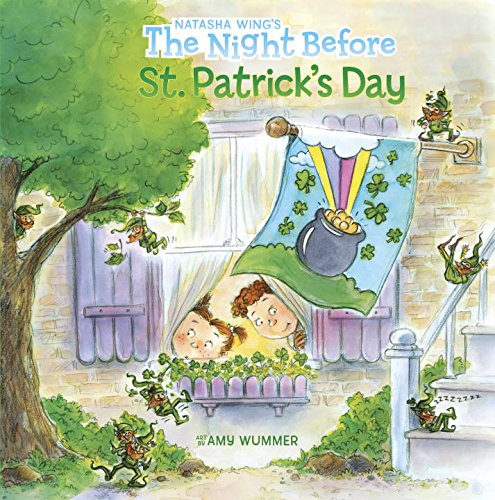 The Night Before St. Patrick's Day
Natasha Wing puts an Irish twist on a Christmas classic. It's the night before St. Patrick's Day, and Tim and Maureen are wide awake setting traps to catch a leprechaun! When they wake the next morning to the sound of their dad playing the bagpipes and the smell of their mom cooking green eggs, they're shocked to find that they've actually caught a leprechaun. But will they be able to find his pot of gold?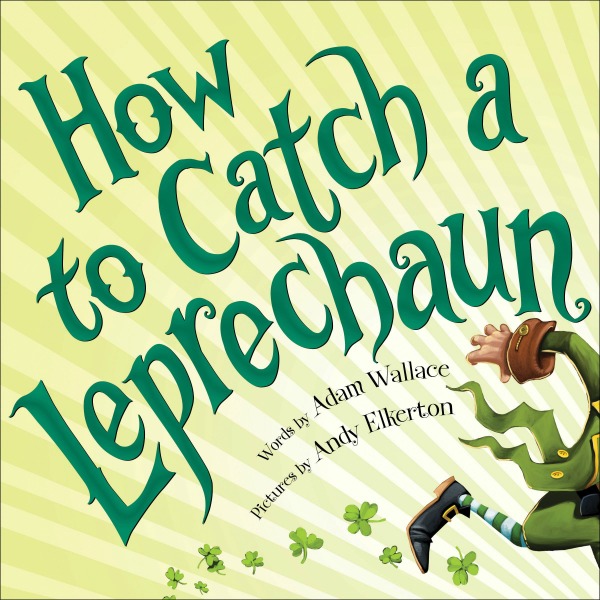 A New York Times and USA Today Bestseller!

You've been planning night and day, and finally you've created the perfect trap! Now all you need to do is wait. Is this the year you'll finally catch the leprechaun? Start a St. Patrick's Day tradition with this fun and lively children's book.

How to catch a leprechaun?
It's tougher than you think!
He'll turn your whole house upside down.
He's quicker than a wink!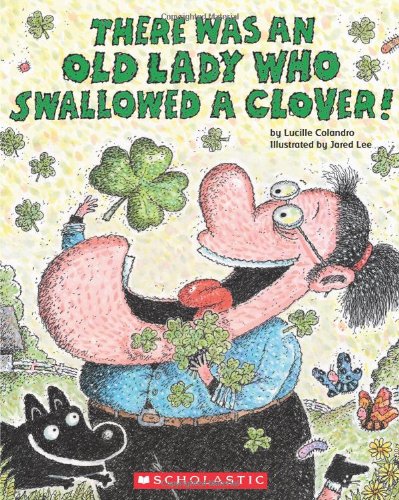 There Was an Old Lady Who Swallowed a Clover!
There was an Old Lady who swallowed things over and over, and now she's come back to swallow a clover!

She's back! That lovely old lady has returned just in time for St. Patrick's Day. Now she's swallowing items to make the perfect rainbow to hide a pot of gold.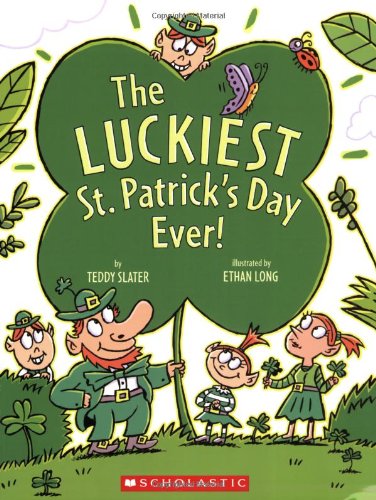 The Luckiest St. Patrick's Day Ever
Share in this leprechaun family's charming St. Patrick's Day celebration, complete with a fun parade and an Irish feast!

The St. Patrick's Day parade is off to a very fine start.
The Leprechaun family is marching with lots of heart!
Share in their dancing, share in their fun.
You'll have the luck of the Irish when this day is done!

Top o' the morning! It's March 17th, and the Leprechauns are gathered for their favorite day of the year. Join them as they celebrate St. Patrick's Day with music, dancing, and a parade!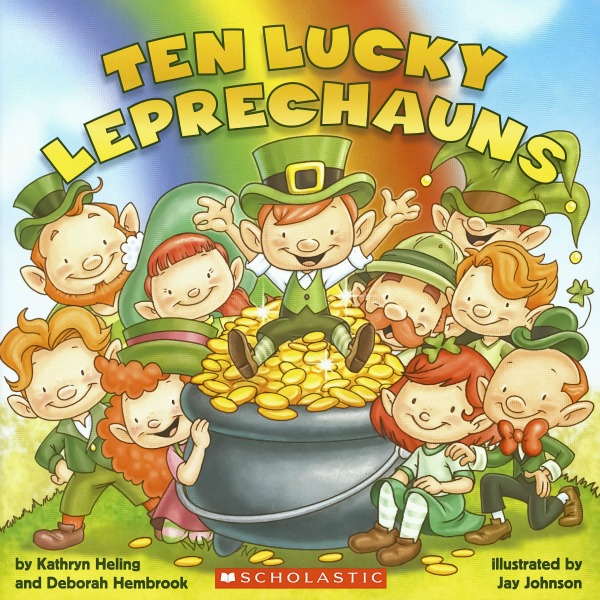 Fiddle-de-fizz, 'tis magic, it is!
When leprechauns find each other.

Count from one to ten as one little leprechaun looking for treasure magically becomes ten silly leprechaun friends at the end of the rainbow! A humorous, rhyming celebration of St. Patrick's Day!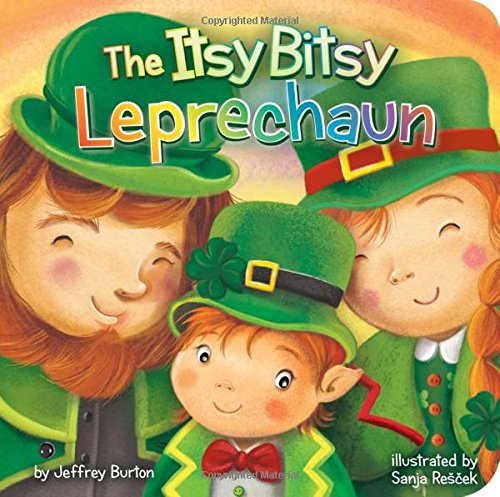 A magical St. Patrick's Day twist on the popular nursery rhyme "The Itsy Bitsy Spider!"

The itsy bitsy leprechaun was hiding pots of gold.
Down came a rainbow, colorful and bold,
Out came his friends and they all began to look,
For the perfect four leaf clover hidden in this book!

The itsy bitsy leprechaun is ready for a St. Patrick's Day adventure as he searches for a lucky four-leaf clover. Little ones will love this magical twist on the classic nursery rhyme "The Itsy Bitsy Spider!"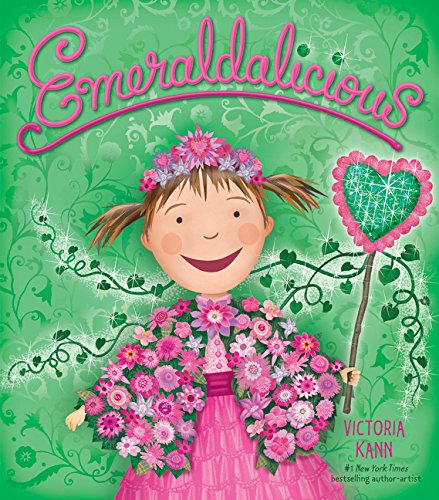 Pinkalicious combines magic, love, and imagination to turn an ordinary place into an Emeraldalicious world.

Pinkalicious and Peter visit their favorite park, but on the way Pinkalicious's wand breaks. She isn't worried at all, because she knows just what to do. She takes a stick, some vines, and a very special flower to make a magical wand.

When Pinkalicious and Peter finally arrive at the park it's covered in stinky trash! But never fear, Pinkalicious is here with her magical wand, lots of love, and pinktastic rhymes to turn the trash into an Emeraldalicious paradise.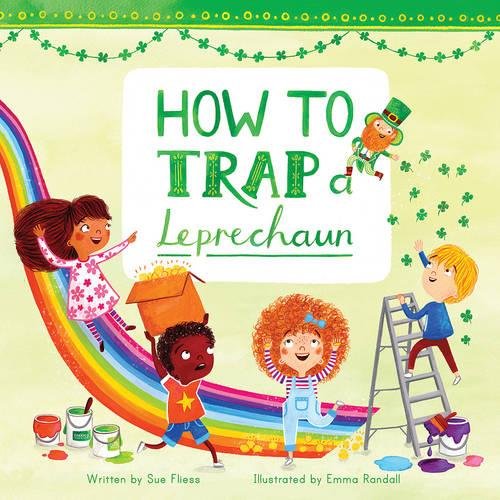 Legend has it that if you catch a leprechaun, he'll grant you a wish. But, be careful! Leprechauns are full of trickery. To catch one, you'll need to be clever in crafting your trap. Grab some glitter and glue and get prepared for your wily holiday visitors!

On the night before St. Patrick's Day, leprechauns show up to steal your treasures and then disappear as quickly as they came. However, if you're careful you might be able to catch one and then he'll grant you a wish. You'll have to be sneaky and set just the right trap to trap a leprechaun.

Sue Fliess's read-aloud text and Emma Randall's whimsical illustrations will provide much fun for young readers eager to catch their very own leprechaun! But beware: leprechauns may leave you with nothing but a cardboard box and a shoe or two.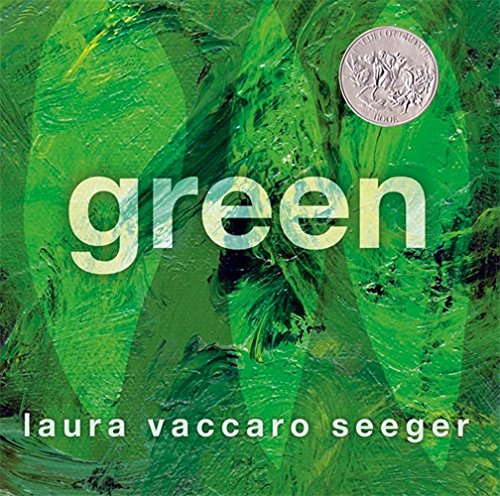 Die cut pages bring surprise after surprise in this magical new book from the "Queen of the concept book"―an intricate and satisfying homage to green, the color of all creation.

How many kinds of green are there? There's the lush green of a forest on a late spring day, the fresh, juicy green of a just-cut lime, the incandescent green of a firefly, and the vivid aquamarine of a tropical sea. In her newest book, Caldecott and Geisel Honor Book author Laura Vaccaro Seeger fashions an homage to a single color and, in doing so, creates a book that will delight and, quite possibly astonish you. This title has Common Core connections.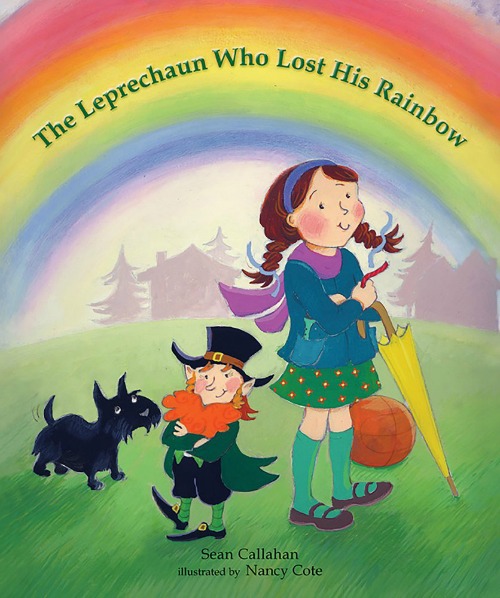 The Leprechaun Who Lost His Rainbow
When Roy G. Biv, a leprechaun, appears and asks Colleen's help in saving the St. Patrick's Day parade, she offers items of different colors to rebuild his lost rainbow, but is reluctant to part with a special gift from her grandfather.
For more great book round-ups make sure to check out the MomSpotted Children's Books board on Pinterest!
Also get ready for Easter on April 1st with these 12 great Easter board books for your babies and toddlers.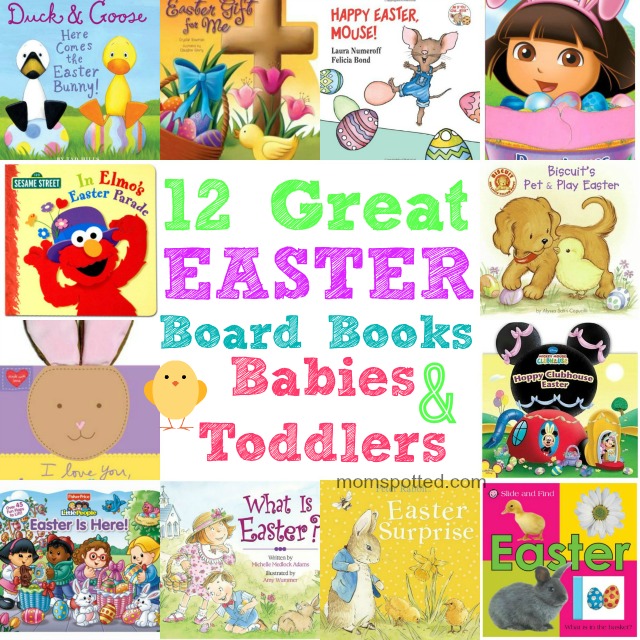 SaveSave
SaveSave
SaveSave
SaveSave