My sweet little Halli has grown up so fast. As much as I wish I could slow down time so she could stay my baby it is also really fun watching her grow up. She is the coolest little person. She is smart, a sweet friend, and really funny. She loves to color, and paint. She could work on different art projects all day if I let her. She is super girlie and her favorite colors are pink, gold, and glitter. It is so fun having a little shopping buddy and her love of shoes almost matches mine. Halli recently had a huge growth spurt and I noticed her head was getting close to the top of her Chicco NextFit® Zip car seat. It was time to transition her to a booster and Chicco has been the brand we have trusted from day one. The Chicco KidFit® was the obvious choice of car seat for us to transition to. Halli loves her "big girl" car seat and I love that I can still have the peace of mind that she is safe in the car.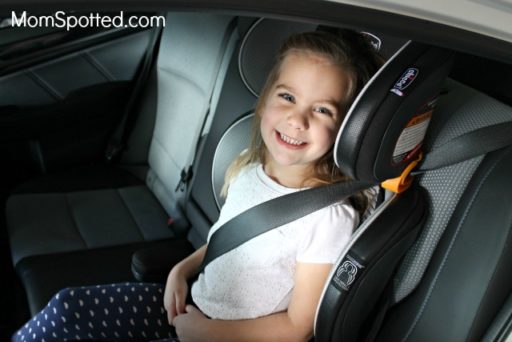 We have the Chicco KidFit Zip Air 2-in-1 Belt-Positioning Booster car seat. It has so many great features. It has been the perfect transition seat from her 5 point harness. The KidFit also has LATCH connectors and Chicco's amazing SuperCinch® technology. SuperCinch is one of my favorite features of Chicco. After the LATCH connectors are secured all you have to do is give the SuperCinch one good pull and the car seat is secure. Chicco's car seats are always so easy to install. There is also a belt guide that makes the seat belt rest perfectly across her chest.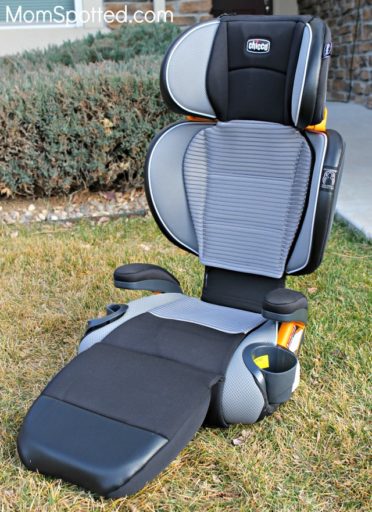 The side-impact protection is also really awesome. There are 10 positions of DuoZone® side-impact protection while Halli continues to grow. A contoured ErgoBoost® Plus seat with triple foam padding provides comfort and support in all the right places, and a 2-position backrest adjusts to mimic the vehicle seat position. This seat is so comfortable. Halli immediately said how comfortable and soft it was. The armrests have soft covers and there is also a leg rest. She also really loves the leg rest. It is soft and flexible so she can get in and out of the car with no problems.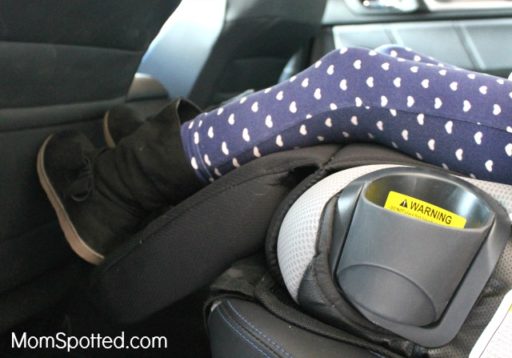 The KidFit Zip Air also includes 3d AirMesh on the seat and backrest. Halli is naturally just warm all the time. We joke that it's because she is our Texas baby. She really could live in a swimsuit even in the middle of our Colorado winters. The 3D AirMesh provide more padding but also breathability so she doesn't get hot and sweaty in the car. We take really long road trips to grandma's house a few times a year. The 3D AirMesh has been so helpful keeping her cool and comfortable the entire 8-hour drive.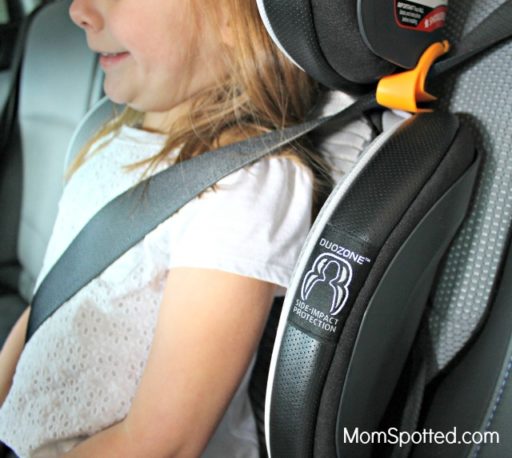 One of my other favorite features of the KidFit Zip Air all of the fabrics, including the armrest covers can be removed and are machine washable. I loved this feature so much of her NextFit Zip. Halli has a tendency to also get carsick. It has been a lifesaver to be able to easily unzip the padding, throw it in the washer, and have it come out like new every time. Kid's are also just naturally messy in the car. I swear our car seats always have a little apple juice spill or goldfish crumbs. The zip feature is so nice to always keep the car seat looking great.
Since we do take so many long road trips it is so nice that the KidFit has two dishwasher-safe cup holders. Halli sits in the back with her older brother. The cupholders are awesome because they can be collapsed into themselves to be moved out of the way and can also be completely removed. There is also a bonus storage console fits into either cup holder. It is so awesome for carrying her little toys, crayons, or snacks.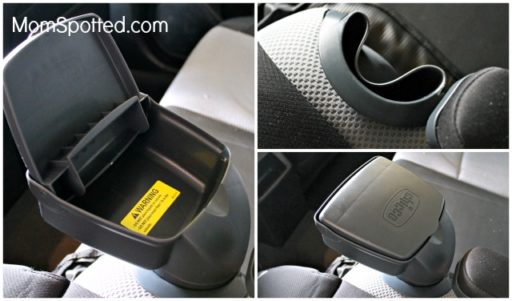 We have loved this car seat so much. As Halli grows the backrest can also be removed to be a backless booster. It is so sturdy, easy to install, comfortable, easy to clean, has great side impact protection and Halli loves it.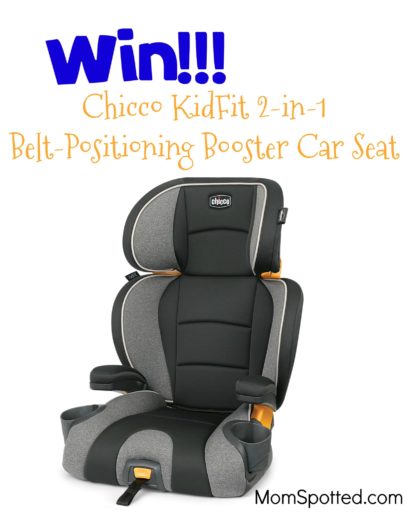 Right now (1) Mom Spotted reader has the opportunity to win (1) Chicco KidFit 2-in-1 Belt-Positioning Booster Car Seat.
To enter use the Rafflecopter form below. Good Luck!
Contest ends 1.1.18 at 11:59 pm. For Official Giveaway Rules click here. U.S. Residents only.
SaveSave