I think July is my favorite month. It's the one month my kids are all home from school for the entire month and our family probably spends the most time together just relaxing and enjoying each other's company. The kids asked to make some glitter slime, and we thought we'd get a little patriotic while we were at it.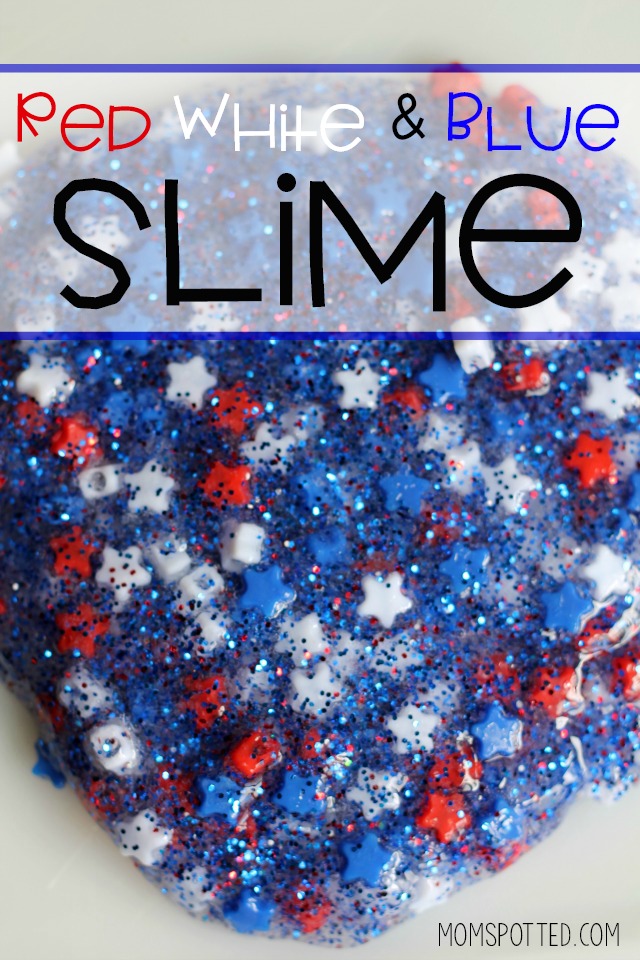 We love to make slime and make it often, so we had everything we needed already on hand. You might even have everything too. I love Oriental Trading for craft supplies, and that's where I found the Star-Shaped Patriotic Pony Beads I used in this glitter slime.
Supplies needed for Red White & Blue Glitter Slime-
First small bowl:
1 teaspoon Borax Powder
1 cup water
Second bigger bowl:
1/2 cup clear Elmer's glue
1/2 cup water
Other supplies needed: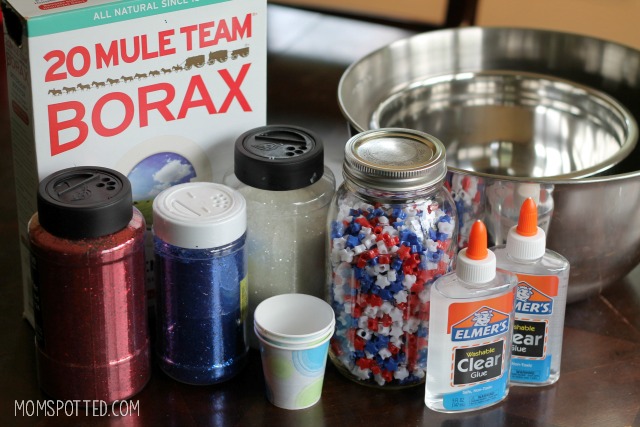 When the slime supplies show up on the kitchen table, all the boys miraculously appear too. No one likes to miss out on all that ooey gooey fun! In the first bowl, you'll want to add your borax and water and mix until well blended. You will always have a small amount of white that doesn't completely dissolve, that's okay.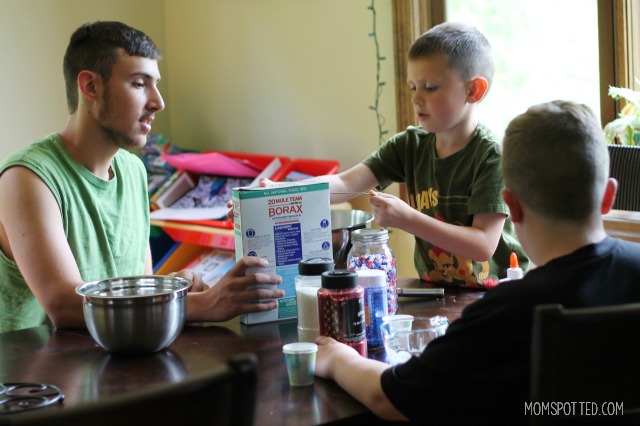 In your second bowl, you'll combine your clear glue and water. Just use your hands.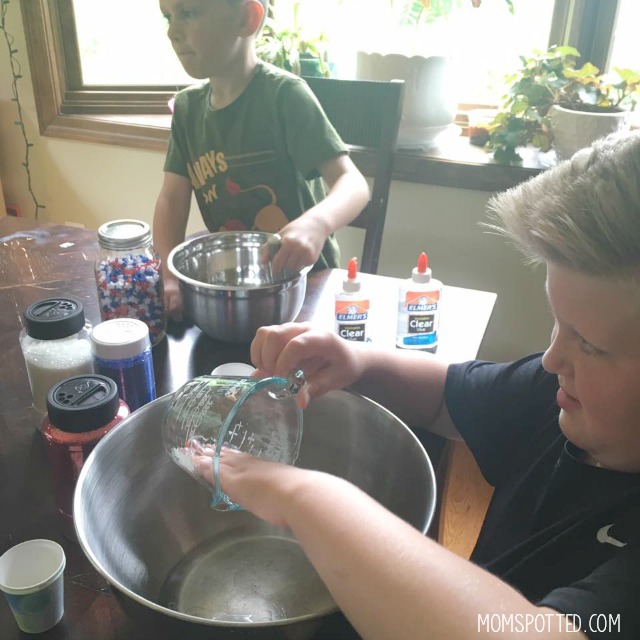 Just before mixing add in your glitter and your beads, if you wait until later the beads don't get absorbed into the slime.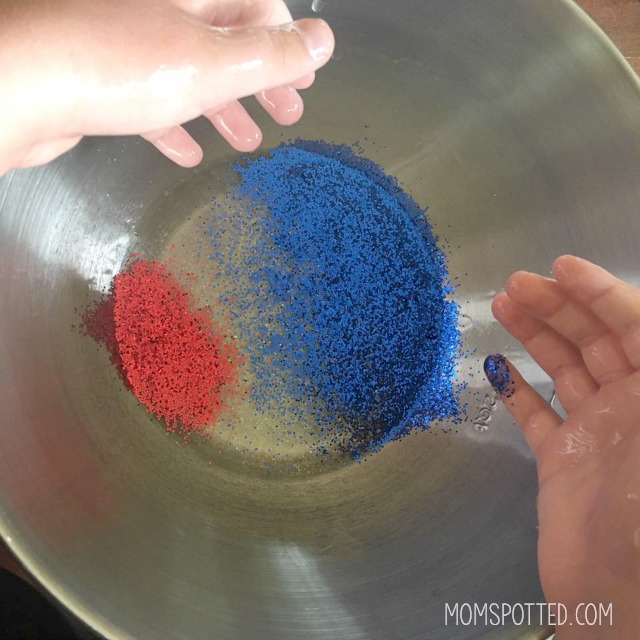 I love these Star-Shaped Patriotic Pony Beads! Aren't they cute?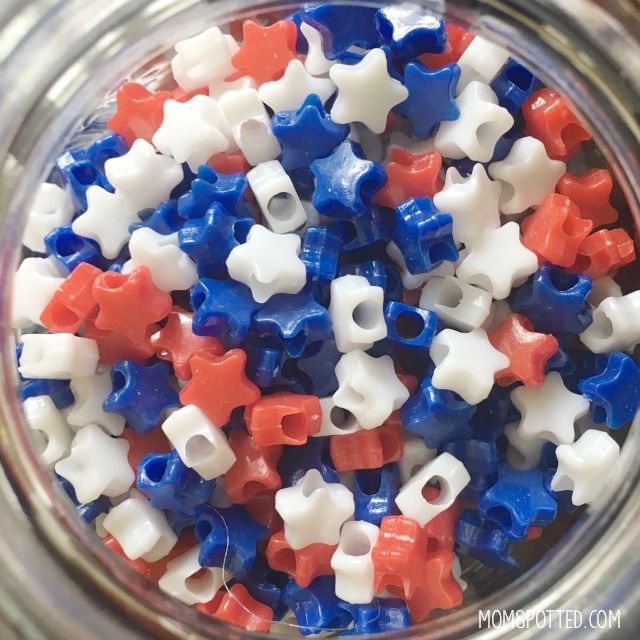 Now add your borax mixture into the bowl with your glittery glue mixture. Rinse your small bowl and set aside close by. As you begin to combine the ingredients, they will start to stick to each other and less from your hands.
YOU WILL HAVE LEFT OVER WATER.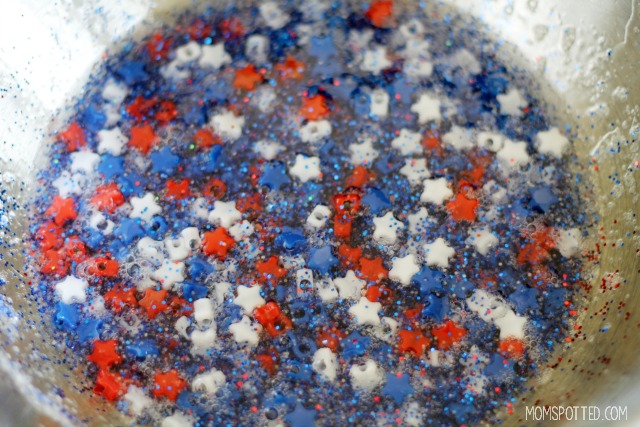 Once you feel like your pieces are all well-combined strain or grab them all out and place them into the small bowl. Once they have are been removed from the excess water, you can squish them all together.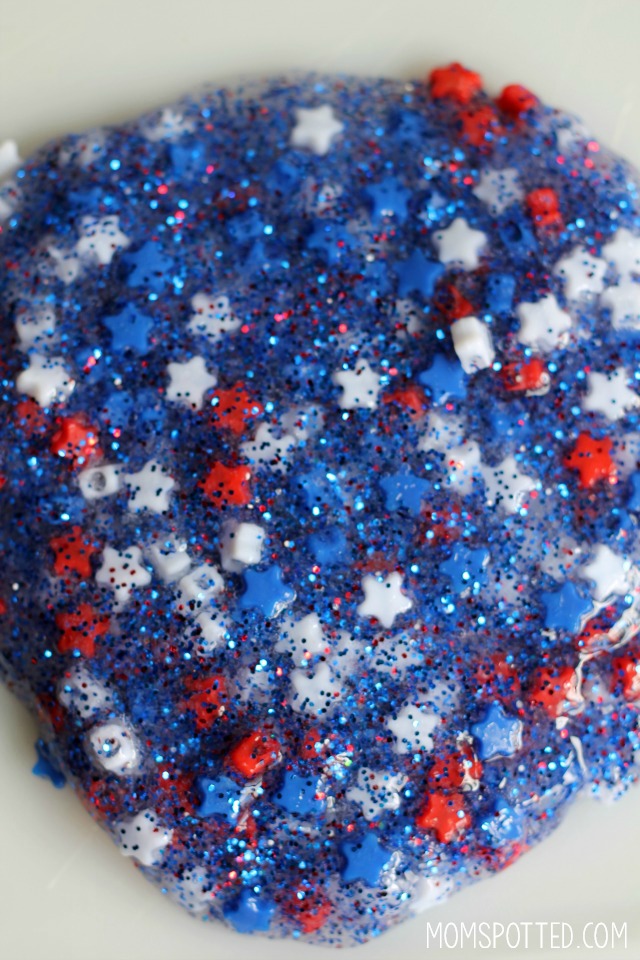 You'll be left with this awesome Red White & Blue Glitter Slime.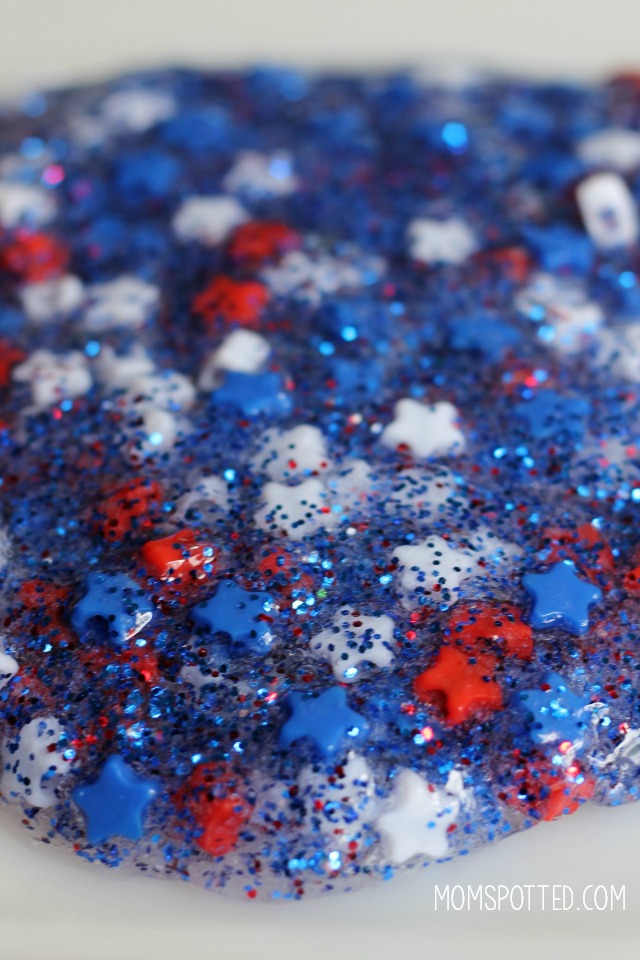 This slime isn't as gooey as other slimes we've made, but Sawyer thought it was pretty cool that he could form it into a ball and bounce it slightly. Gavin thought that translated into it being a bouncy ball and no; it's not a bouncy ball. It can bounce from holding it just a few inches from the table. If you try to bounce from too much higher, you will have flying slime pieces.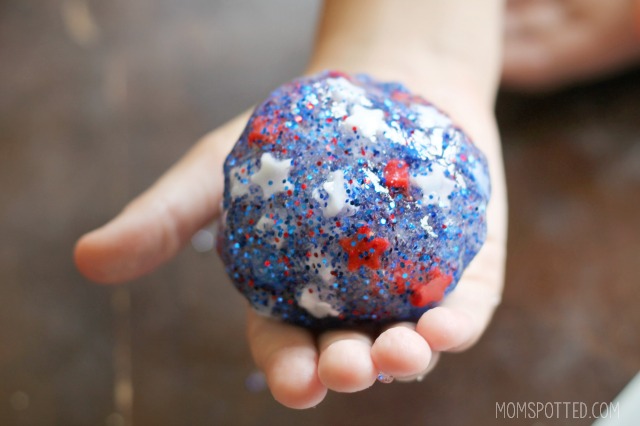 For more fun craft ideas make sure to follow my Fun Crafts with Mom Pinterest Board! You can also check out all the other slimes we've made here.
Store in gallon size bag when not in use. To use just remove from bag.
*Please note that if you get slime on your clothing or any cloth material it can ruin it so please be careful and wear a smock if your little one is messy.