I enjoy cleaning my house. I guess I am what you would call a "clean freak." I like dusting, vacuuming, and organizing. I also really like to find natural solutions to keep my home clean. I don't like using a lot of the store-bought cleaners, and try to make my own. I want to protect my kids from any extra exposure to any toxic chemicals. The fragrances added to many cleaners can cause acute effects such as respiratory irritation, headache, sneezing, watery eyes, allergies, and asthma. The National Institute for Occupational Safety and Health has found that one-third of the substances used in fragrances are toxic and can even cause Cancer! I recently was introduced to E-Cloth® products and my whole cleaning routine has changed for the better!
E-Cloth is a safer way to clean and protect my family from harmful fumes or chemicals. Even though e-cloth doesn't use any of my old go to cleaners, it doesn't sacrifice performance! Almost every day I use the Chemical-free Cleaning Home Starter Kit. The kit comes with three different cloths that help clean all areas of my house. The set comes with a bathroom cloth, general purpose cloth, and glass & polishing cloth.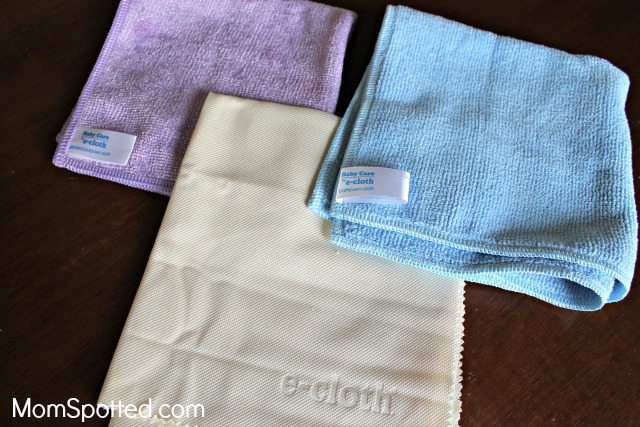 All three cloths clean so many hard surfaces without the use of any chemicals! All I do is add water to the cloths, and they remove 99& of bacteria. My counter tops, sinks, and bathtubs have that clean, shiny look. I was skeptical that the cloths would be able to remove soap scum and other build up, but they leave everything spotless. I have been so impressed. All sets are also reusable and machine washable for up to 300 washes. I have washed them a few times now, and they come out looking like new each time.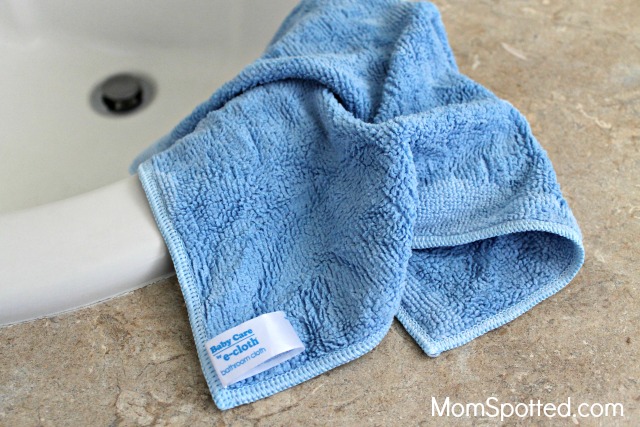 With two busy kids, my floor also takes quite the beating. I always have what I call "crumb city" under my table. It can get pretty terrifying under there, and it is a pain to clean every day. The e-cloth Lightweight Flexi-Edge Floor Duster has been a life saver at picking up all the dirt, dust, and little crumbs that gather on my floor.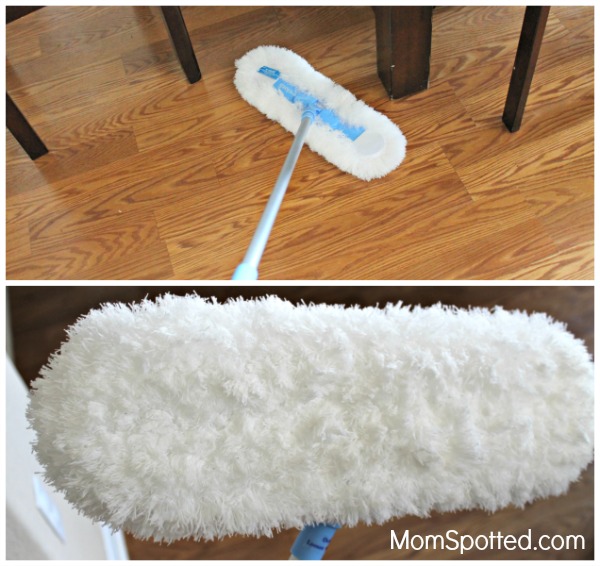 The telescopic handle adjusts from 3 feet to 5 feet, which makes it so awesome at cleaning high hard to reach cobwebs, fan blades, and the ceiling. It removes everything including allergens. The flexi-edges are also the perfect size to clean into corners, baseboards, and easily around legs to chairs, tables, and other furniture. It swivels around easily and is super lightweight to get in corners and move around furniture. The fibers pick up so much, and when I am done with it, I take off the duster and put it in the washing machine. The duster is reusable and is guaranteed for 100 machine washes.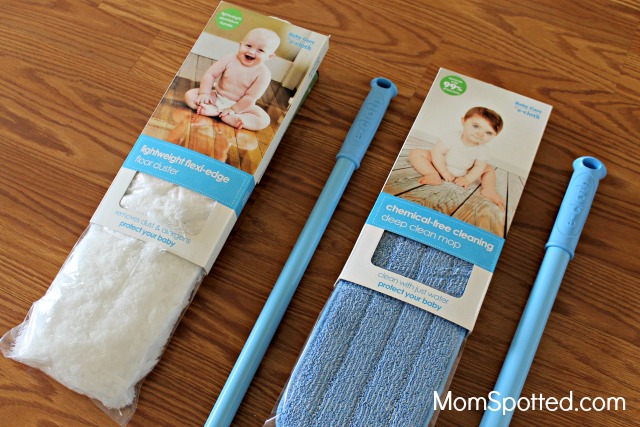 After I have all the dust and crumbs off my floor, I mop about once or twice a week. The e-cloth Chemical-free Cleaning Deep Clean Mop cleans all hard floor surfaces. It gets up all the sticky spilled stuff, and dirty, muddy footprints my kids leave behind. By just adding water to the mop it penetrates deep to remove dirt, grease, oil, grime and over 99% of bacteria! It is also really easy to move around and has a 360-degree swivel base. When I am done, I throw the mop head in the washer, and it's ready to go for next time. It is such a well made mop, and I love that I don't have to spread chemicals all over my floor.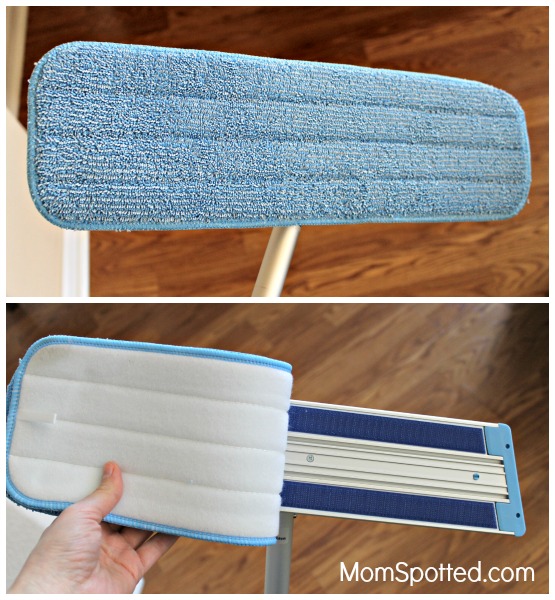 I will never go back to using sponges and other cleaners. My house is super clean, and I get rid of 99% of bacteria with no chemicals. I am going to buying a set of the e-cloth Chemical-free Cleaning Home Starter Kits to give as wedding presents or a shower gift for a new mom. I have been so impressed with all of their products. The quality and performance have held up to my high standards.