I love making holiday crafts with my kids. This Valentine's Day we have been remaking all the old crafts my other boys made when they were younger. We made a bunch of heart-shaped flower Valentine's for Sawyer's classroom and for his teacher we made them all animals made from all hearts like this cute Penguin Valentine. To me, this sweet penguin always looked like it was giving a hug!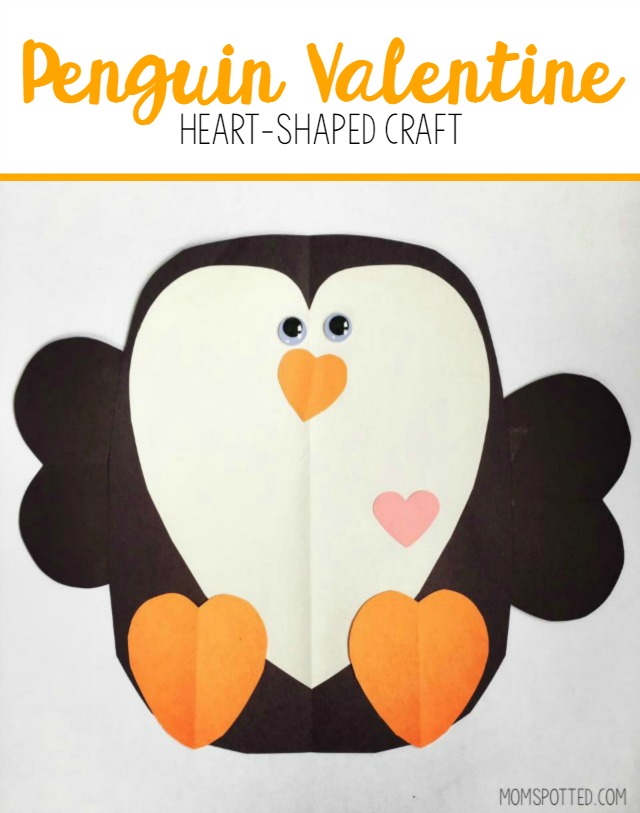 You don't need a room full of supplies to make these. Most classrooms even keep all these supplies on hand, so they are perfect for a last minute idea too.
Penguin Valentine Supplies Needed: 
Scissors
Glue Stick
Pen or pencil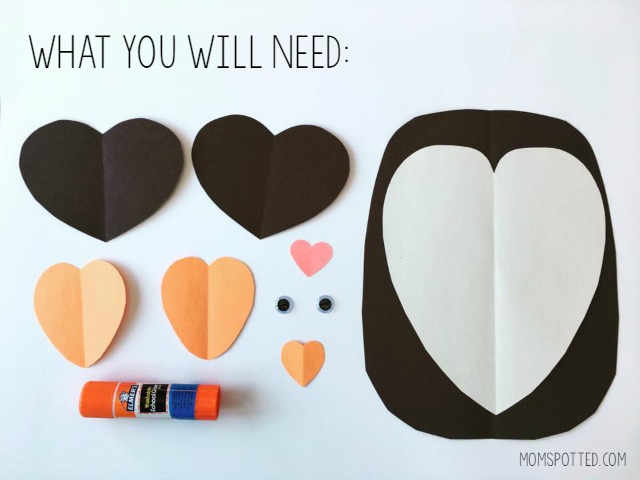 This heart-shaped craft is as simple as it gets. I only needed to give Sawyer basic instructions for this one. For the body, Sawyer already knew how the big white heart went. Then for pieces like the feet and heart, I marked the paper with dots like you can see below, for Sawyer to know the about spot where the pieces needed to go.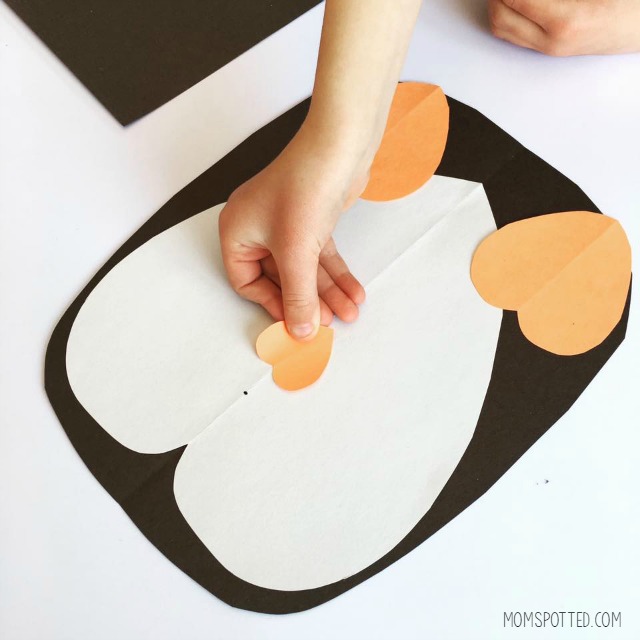 Sawyer put the glue stick on the penguin arm wings and then placed the body on top of them so he could easily line them up. Then he just pressed down and made sure all the pieces we stuck together well.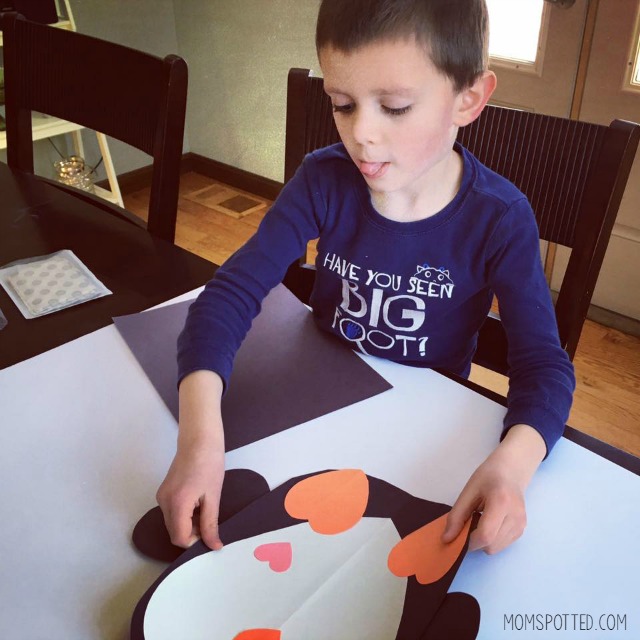 Sawyer was so happy with his penguin valentine when it was all done! Don't you want a Penguin Valentine Hug too? This one is for one of Sawyers teachers!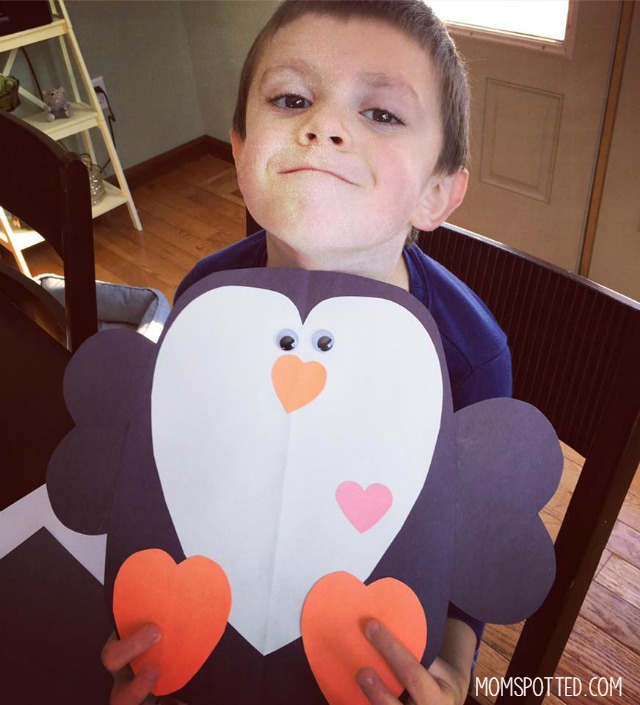 I have to admit that the Penguin Valentine is one of my favorites! It's so cute and perfect for the cold weather we've been having here lately.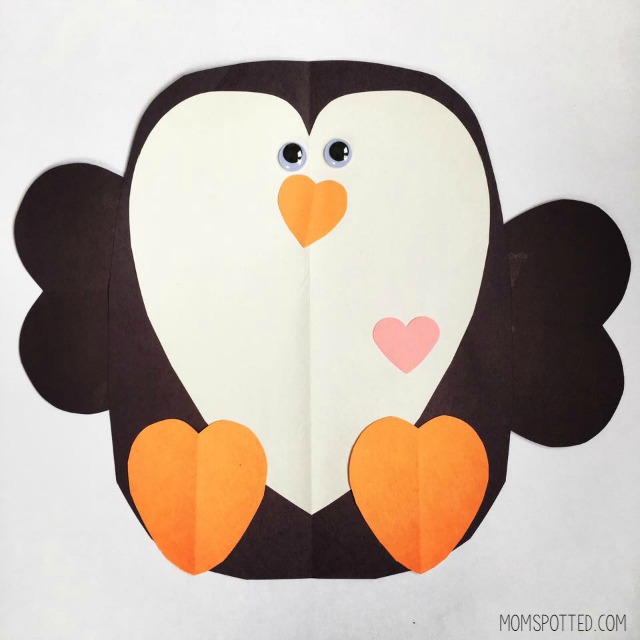 Did you like this Penguin made from all hearts? We have a few heart-shaped animals here you can make. For more fun craft ideas make sure to follow my Fun Crafts with Mom Pinterest Board!