When it comes to dips for chips, I've got to admit that I am partial to salsa. Salsa can be made so many different ways that I never get tired of it. I make it on Taco Tuesdays, for football games, for birthday parties or even for dessert. No matter what kind I make the bowl is almost always empty. Here are 20 easy homemade salsa recipes to make. They range from your normal tomato and jalapeno combination to ones packed with fruits! Try one, two or them all and then let me know which one is your favorite.
20 Easy Homemade Salsa Recipes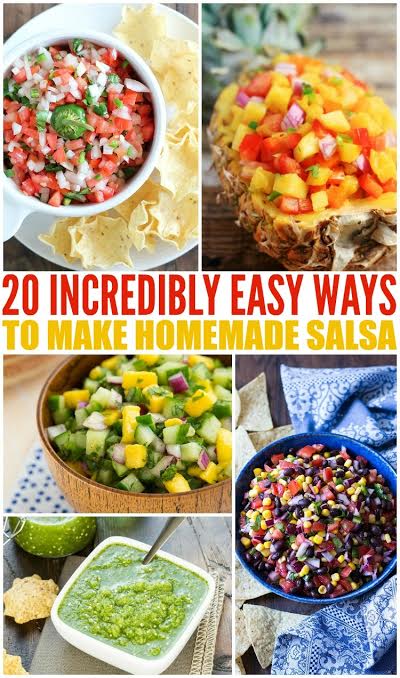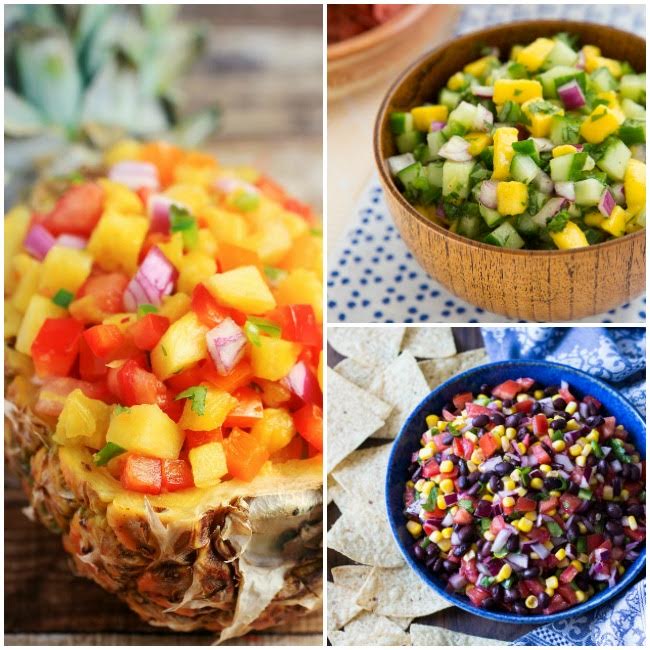 Do you have a favorite salsa recipe? Let us know! For more salsa & other condiment recipes make sure to follow my Condiments Pinterest Board.