I've lived all my life in Western MA. New England winters are nothing new to me. This year the snowfall's have been manageable, but a few years ago we were getting thirty inches of snow at a time. The snowbanks were so high you could see over them. You would think driving in it would be easy for me but in reality, the second the flakes start falling I'm hiding at home. Right now I'm driving a minivan with no four-wheel drive, so I'm worried I'm going to get stuck on a mountainside somewhere. With kids always in the car, that is something I try to avoid.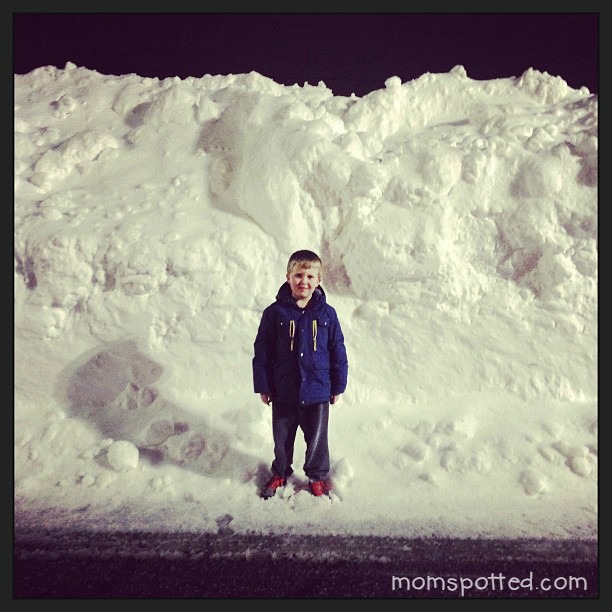 I'm currently in the market for a new vehicle. I think I'm going to be leaving the minivan behind now that we're down to only one child in a car seat and find myself a safe and reliable SUV with four-wheel drive. I'm super excited to be able to attend the Boston Auto Show as an Ambassador once again this year!

"It's the Biggest Auto Show in New England… and the perfect place to browse hundreds of the newest vehicles!  Located at the Boston Convention and Exhibition Center in the Seaport District, the New England International Auto Show is the premier showcase of the newest model year imported and domestic vehicles — cars, vans, crossovers, hybrids, light trucks and sport utilities –  cars to suit every budget and life style. Factory and dealer representatives are on hand to answer your questions in a no pressure environment, and with your favorite car lines all under one roof, it's easy to compare prices and features, saving both time and money.

So come sit in the cars, pop the hoods, inspect the trunks, kick the tires. The New England International Auto Show is great entertainment for serious shoppers, car buffs and the entire family!"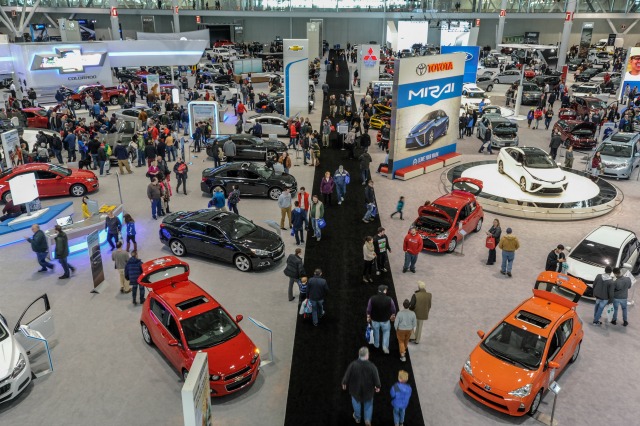 The New England Auto Show is happening at the Boston Convention and Exhibition Center where all the brands are nicely spread out. I've been in the past, and it is the perfect place to check out every brand and compare the vehicles you like and speak to people who are completely knowledgeable about all the details. Here is a line up for this years Autoshow.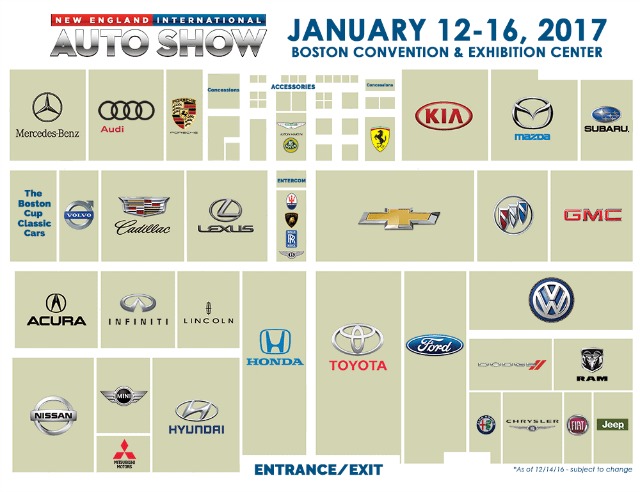 After we attend on January 12th, we'll be having a party a Twitter party online at 8 pm EST. If you'd like to follow along, ask questions, or see if you are the winner of one of the ten tickets we're giving away. To hang out with us make sure to Follow Mom Spotted on Twitter and the hashtag #ToyotaBoston.
Win Tickets to the New England Auto Show thanks to Toyota!
What's that about winning tickets? That's right! Thanks to Toyota, we are giving away ten tickets and one lucky winner will also receive a $150 Gift card!, compliments of Toyota! To enter, just use the Rafflecopter form below.
Contest rules: Entries must be completed by 8:45PM ET, January 12, 2017. No purchase necessary; contest open only to US residents; winners will be notified by email by January 12, 2017. Winners MUST pick up tickets in person at the New England International Auto Show, Boston Convention & Exhibition Center, 415 Summer Street, Boston, MA 02210, between January 12, 2017 and January 16, 2017. Winners may be asked to provide identification to receive their prize. Prize value $30 per prize, not exchangeable for cash or other items. Grand prize value is $180; grand prize MUST be picked up at Boston Convention & Exhibition Center and winner will be asked to provide identification. A total of 10 pairs of tickets will be awarded and a total of 1 grand prize will be awarded.