I love making gifts for people, especially if it means being able to use some of the many photos I take throughout the year. A fun, simple craft that you (or your kids!) can make are these DIY Photo Tile Coasters. You can make a set for under $5, and they look great forever.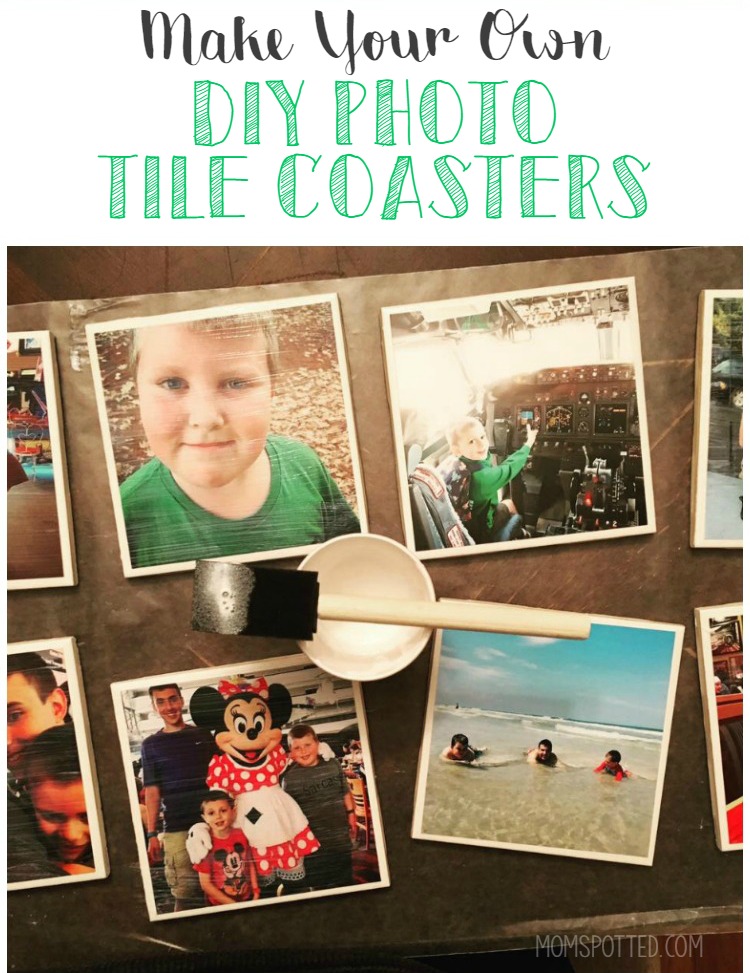 Supplies needed for DIY Photo Tile Coasters:
Printed Photos
Mod Podge (I used glossy here)
Foam Brush
Glue Gun & Sticks
Corkboard Pieces or Felt
Wax Paper
Scissors
Clear Sealant Spray
4×4 Tiles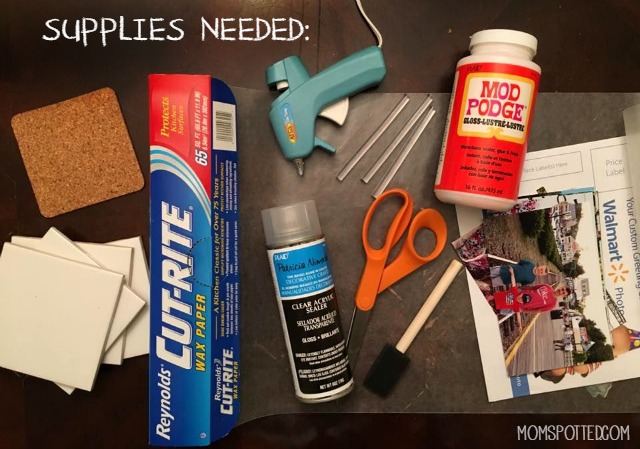 You'll want to trim or have your photos printed to the size 4×4. They should fit perfectly for your basic white tile. First apply a thin coat of mod podge down and then place your photo and quickly center. Then, apply another coat of mod podge over the photo making sure every area gets covered.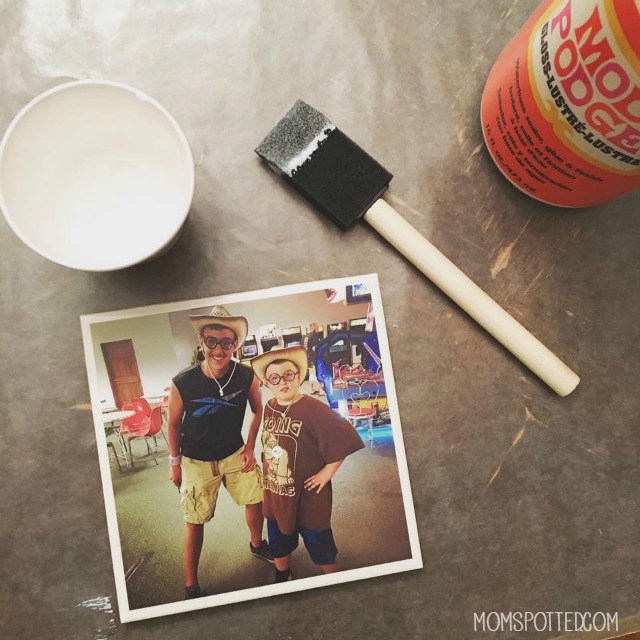 It will look white while it's wet, but that's okay. I try not to leave it too thick as the texture marks will remain slightly. The marks are less obvious when thin coats are applied.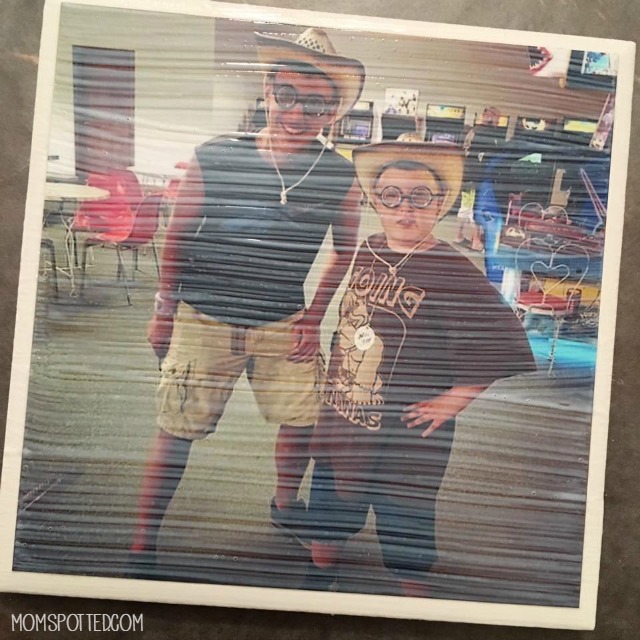 Once they have dried (or about 20-30 minutes later) you can apply a second layer. I let mine dry overnight, and then I sprayed on a layer or clear sealant. The sealant allows your photos to be protected from any water that might come in contact with your DIY Photo Tile Coasters.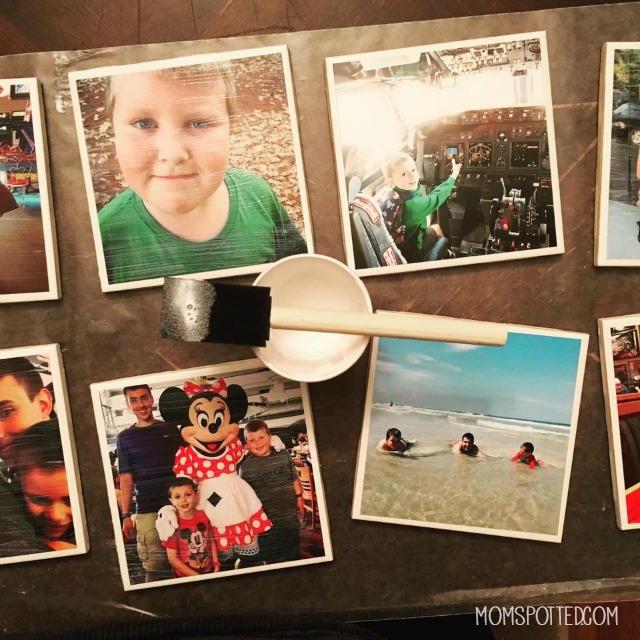 Next take your cork board or felt and cut it into squares. I like using corkboard because it will slightly raise your coaster protecting your furniture better.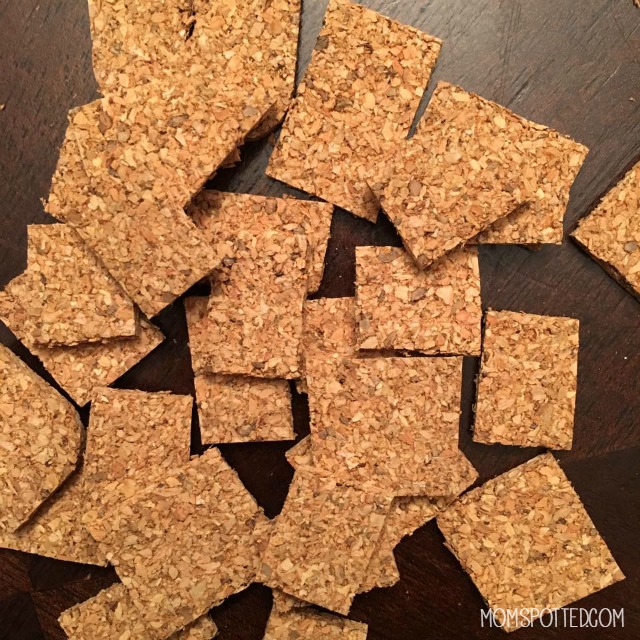 Apply hot glue to each corner and then press in your corkboard pieces. They should only take a second or so to dry and stay in place. If you get any glue strings, they will pull away once cool.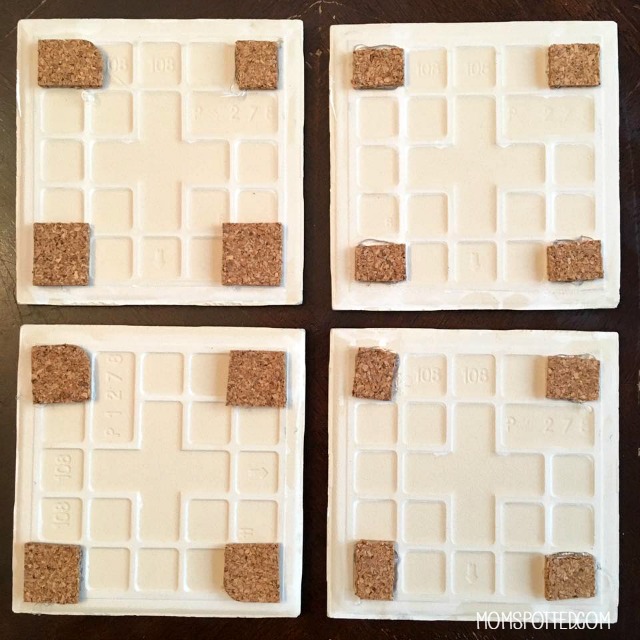 Didn't they come out great? Now I just need to wrap them up and put them under the tree! These will be very loved by the grandparents this year!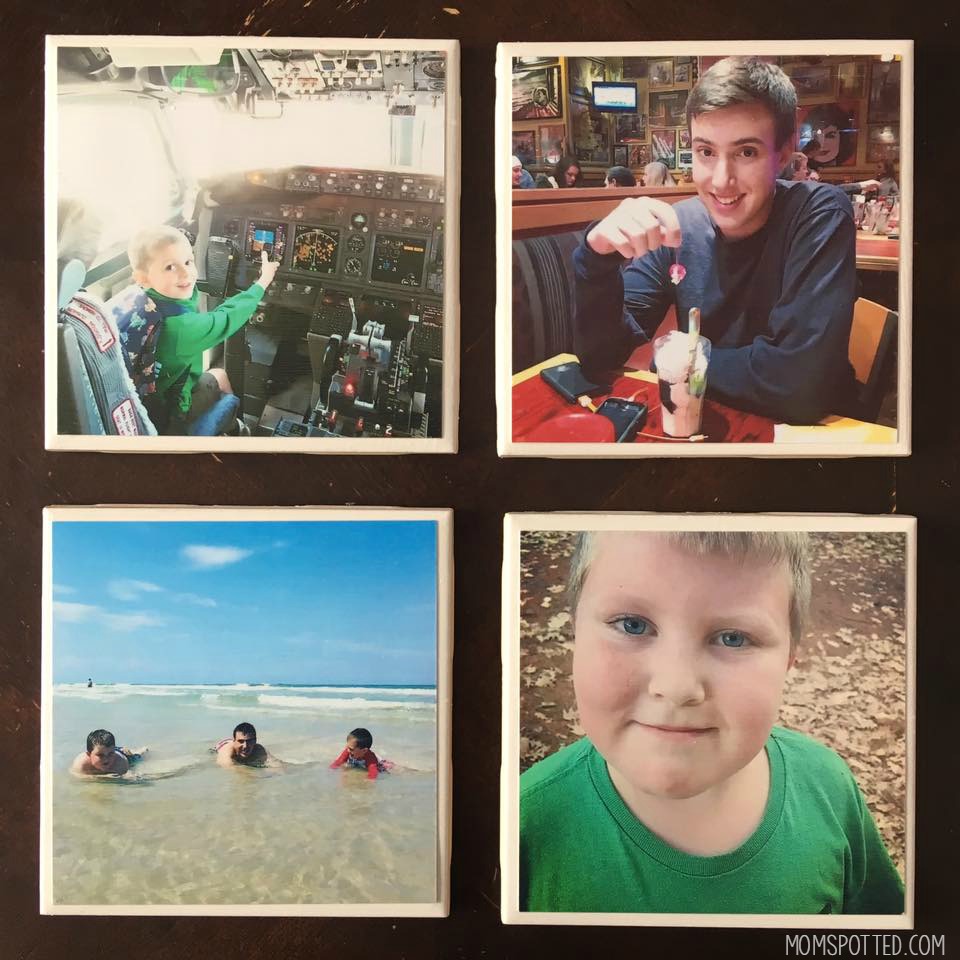 This holiday season came up fast on me. We've already had too many sick days, and our schedule has been one thing after another. Thankfully, Walmart saved me this year. I was able to drive to my closest store, plug in my iPhone and upload all my favorite photos and print them instantly! No waiting which was awesome since I had two of my three children with me.

I can't tell you how much money I've dropped on Christmas cards in the past. Well, I could, but you'd probably think I was crazy. When I was at Walmart printing out photos, I noticed they had a deal for personalized photo cards! I could instantly print out 25 Christmas Cards for only $10! I had forgotten to order cards this year, and with the time it takes my usual place to print & ship I thought I lost out on sending cards. Nope! I was able to get them for only $10, and I walked out and had them in the mail box the same day!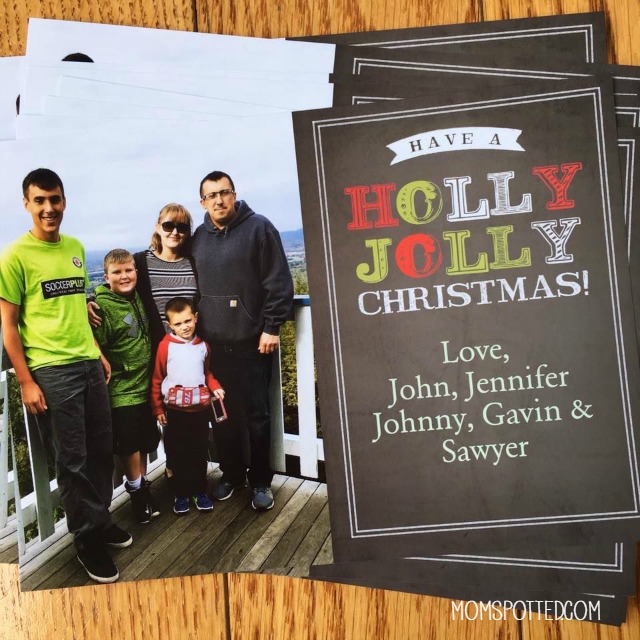 If you are still looking for the perfect holiday gift that comes from the heart make sure to stop by Walmart's Photo Center! They have many photo gift ideas sure to please the people on your list. The best part is many of them are ready the same day! You can make many gifts such as family photo calendars, canvas prints, one-sided photo books, and more.
Some of the great promotions currently running now through 1/3/2017:
Calendars – 

8×11 was $17.47 now $10

Canvas Prints – 11×14 was $29.96 now $24.96


                                 16×20 was $39.96 now $34.96

Mugs & Ornaments – Many are only $10
1-Hour Single Sided Photo Book –  

8×11 was $12 and now $10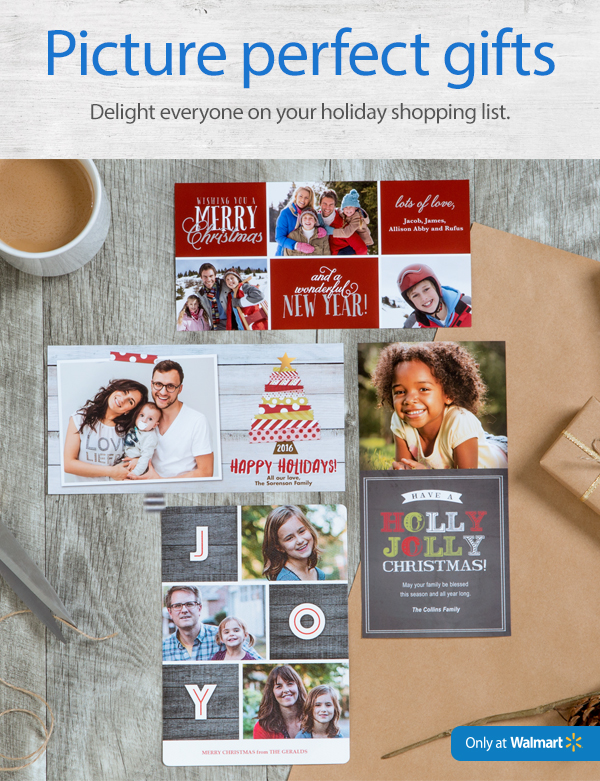 Check out Walmart's Pinterest page for more ideas or visit one of 3,500 Walmart Photo locations nationwide or order online at Walmart.com/photo.