I'm so tired of my boys sitting around with screens in their faces all the time. They're all frustrated with me since I put an 'hour a day' rule out there. I want them downstairs communicating and spending time together when they aren't working on school things. Finding things they could do together was the hardest part. When this K'NEX Wild Whiplash Roller Coaster showed up on our front step they couldn't wait to build it.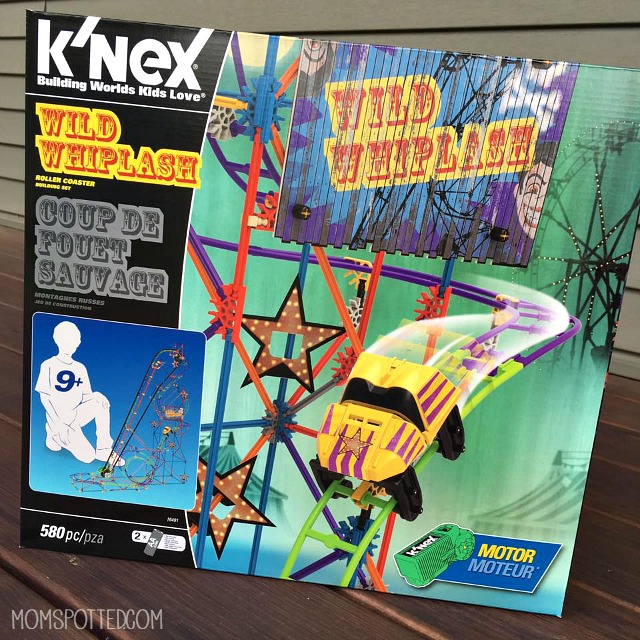 WILD WHIPLASH ROLLER COASTER BUILDING SET
Get ready for the ride of your life with the Wild Whiplash Roller Coaster Building Set from K'NEX! Standing at over 2 ½ feet high, this creepy carnival themed coaster includes a motorized chain-lift that propels the coaster car through 14 feet of twisting, turning track! The set also features special graphic panels and stickers and comes with easy-to-follow, step-by-step building instructions. Instructions for 2nd coaster can be downloaded from knex.com! Perfect for builders 9+.
Build a WORKING motorized roller coaster!
Creepy Carnival theme with special graphic panels and stickers for the coaster car
580 parts, including over 14 feet of track and a motorized chain lift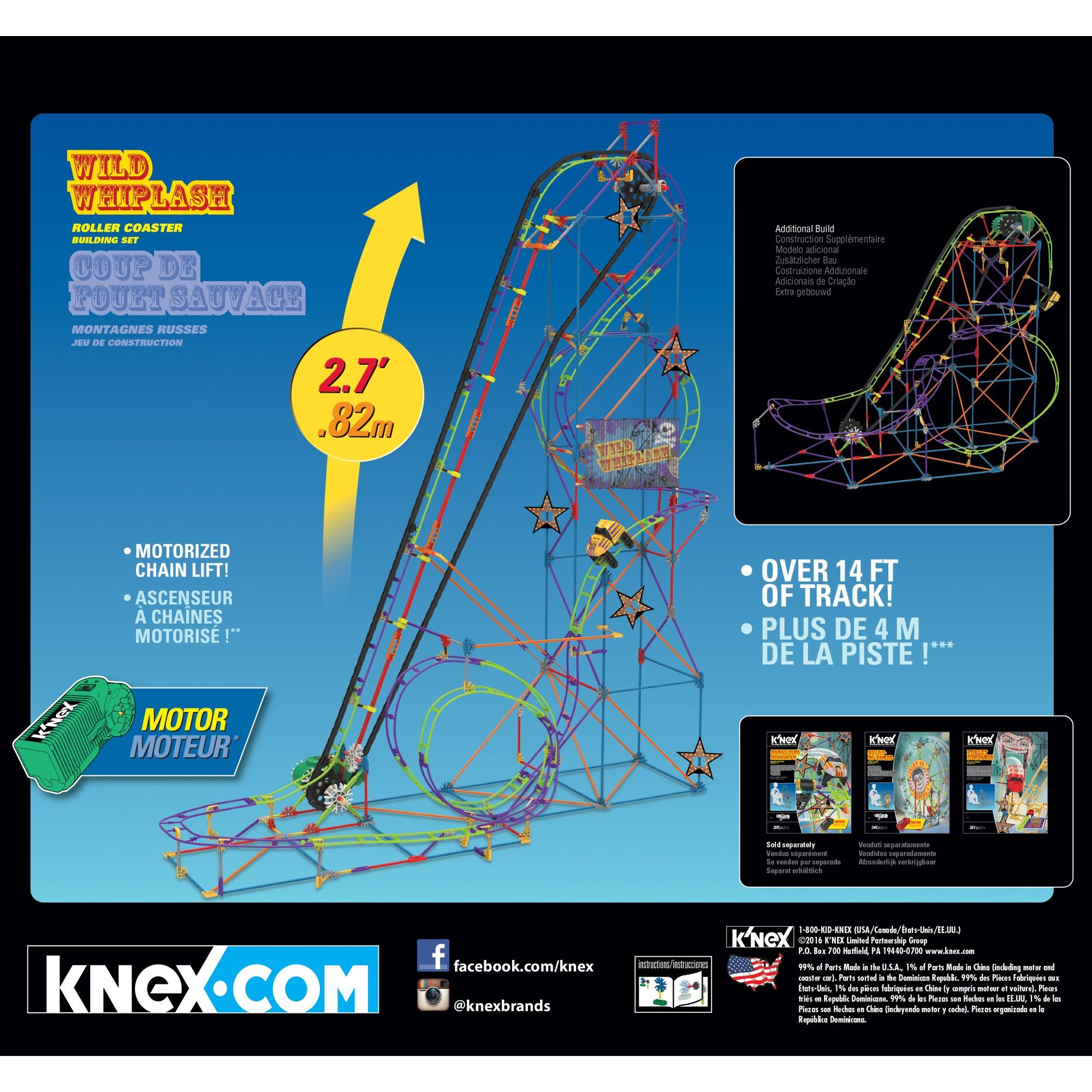 I knew immediately that my 10-year-old would just love this set and I wasn't wrong. In fact, the teenager even emerged from behind the closed door of his bedroom.  It was great to see them spend time together on something and have to communicate in order to get a finished product. When Johnny was younger he played with K'NEX all the time and I was happy to see not only was he still interested but now my middle was too.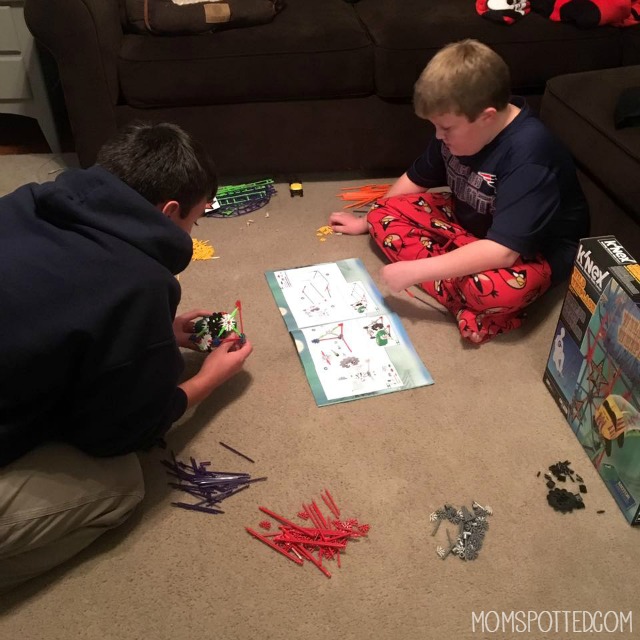 The boys spent the entire evening putting it together without ever once losing interest. It was a great project for them. I love that K'NEX building sets provide a challenge and require my boys to really think. At the end, the boys felt proud of what they built.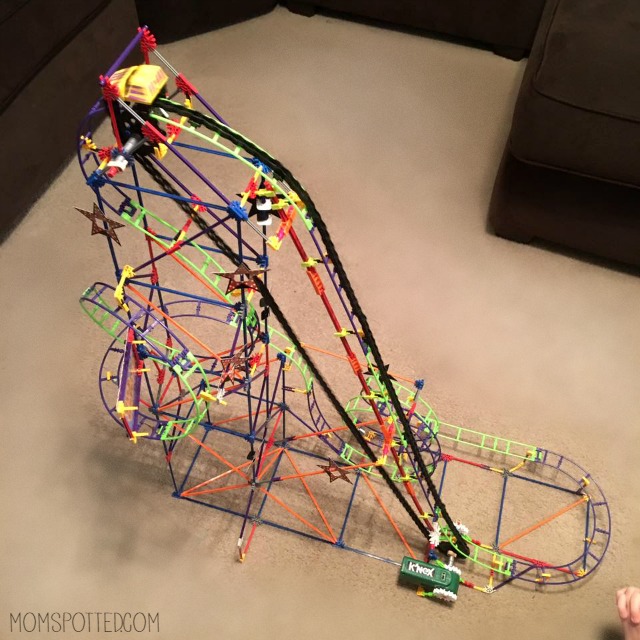 There's no way to show you how much fun this Wild Whiplash Roller Coaster is with pictures so we thought we'd share a quick video of it in action. As you can see my youngest is very entertained by it. He can actually sit there and watch it for quite awhile. Of course, big brother always stays close and is very protective of it.

This Wild Whiplash Roller Coaster Building Set from K'NEX is available at Walmart and would make a great gift this holiday season.