I really enjoy going for a run. It always feels so great to get outside and get my body moving. Something that is a must have on my runs is music. I must have really good music to keep me going when I really don't want to run anymore. AfterShokz Trek Titanium are my absolute favorite wireless headphones. They have helped take my runs to the next level because they are so light weight. My husband also likes to steal them for work. They are perfect for runs, workouts at the gym, or answering phone calls in the office hands-free.

Treks Titanium is so light weight and is ridiculously comfortable to wear. Unlike traditional wireless headphones or ear buds, these rest on the outside of your ear. Treks Titanium uses amazing bone conduction technology. Which means the open ear design is comfortable but also delivers crystal clear sound. I was super impressed how the bone conduction technology made my music sound so perfect. Any phone calls that come in sound amazing as well and whoever I am talking to on the other end hears me without any interference.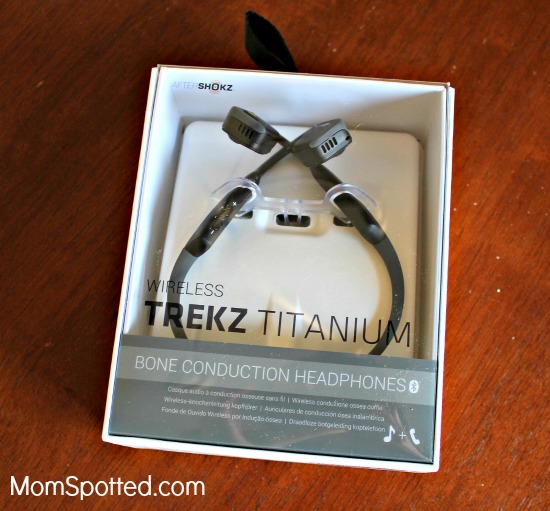 I also love that I can listen to my music but run safely because I can hear what is going on around me. I can run while totally being aware of my surroundings. My 3-year-old daughter also loves going on runs with me. She loves being pushed in our jogging stroller. Treks Titanium headphones allow me to both be aware if she is talking to me and listen to running music.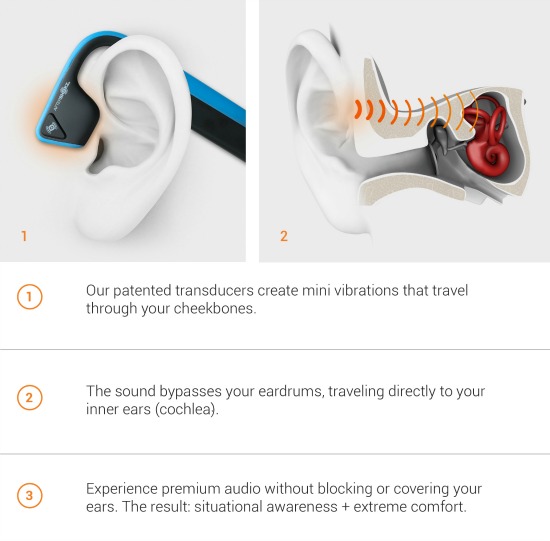 This summer seems to have been an extra hot one with record-breaking high temperatures. So while I am running I can really break a good sweat. The Treks Titanium headphones were made with athletes in mind and are sweat proof! They are so durable and made to repel sweat, dust, and other moisture. They are also so easy to pair with your Bluetooth phone or another device. After a single charge, I can enjoy six hours of continuous music or phone calls before it needs to be charged again.
I now take these AfterShokz Trekz Titanium headphones with me everywhere. I throw them in my diaper bag so I can use them if I need to be hands-free. My husband also tries to steal them for his workouts and to take to his work. They really are the best wireless headphones ever!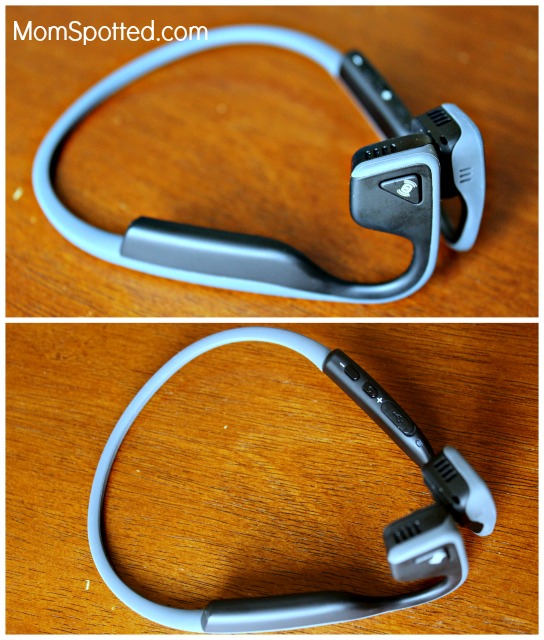 Whenever I go for a run with my daughter I always make sure that we both have a good water bottle filled with cold water. I also bring a little snack for her. Then I lace on my favorite cute running shoes, then I grab my phone, and AfterShokz Treks Titanium headphones to listen to my favorite running jams. They really have changed how we run. So if you are hiking, running, cycling, or just need to be hands-free you have to try these headphones! You can stay safe and aware of your surroundings while listening to music or taking a phone call. They have crystal clear sound so you won't miss a beat of anything.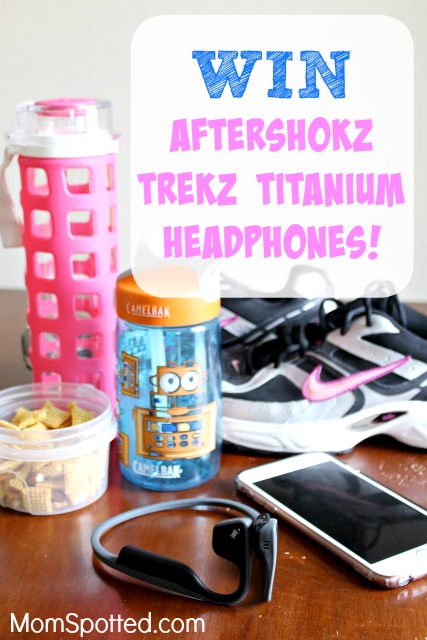 Right now one (1) Mom Spotted reader has the opportunity to win AfterShokz Trekz Titanium headphones($129.99 value)!
To enter use the Rafflecopter form below. Good Luck!
Contest ends 8.22.16 at 11:59 pm. For Official Giveaway Rules click here. U.S. Residents only.