Summer is upon us, and we've gone from spending all our time inside, purging items and organizing and remodeling our spaces, to entertaining all our friends and family outdoors. Often, we run out of seating, so I went out to check the cost of some metal folding chairs. After doing a little browsing, there was just no way I was spending all that money on new ones. I had some old, rusty ones in my basement that were given to me years ago, but I didn't want to sit in them, never mind ask our company to do so.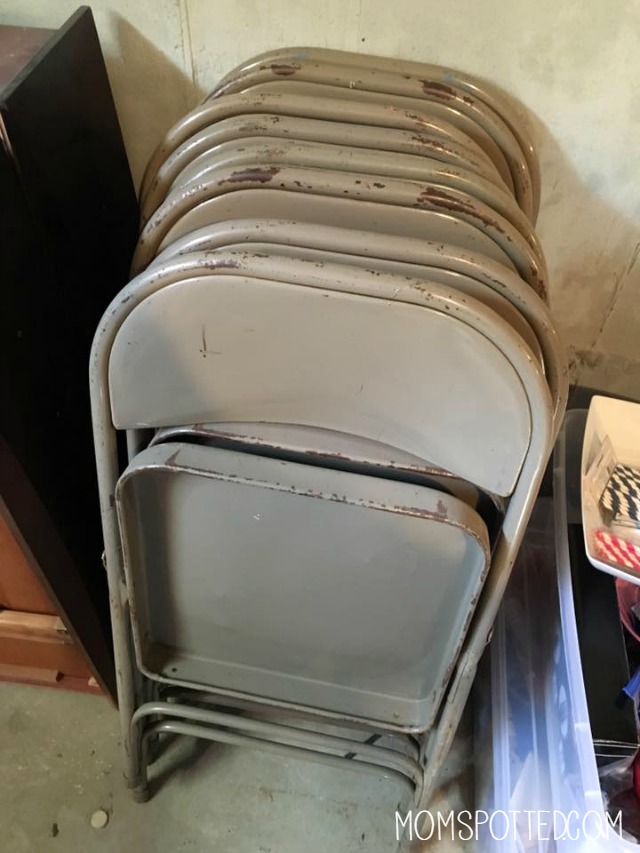 I'd be nervous I'd have some upset guests if they were to sit on these. I'm pretty sure that rust would come off on their clothing!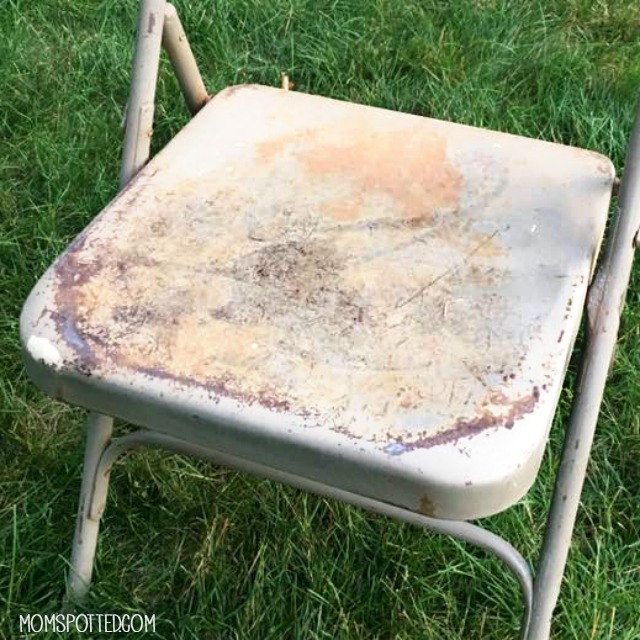 Last time I was at my local hardware store while my paint was mixing for one of my many recent home transformations, I took a moment to check out all their spray paint options. I was surprised at how many different colors there were! In the end, I chose the brand Rustoleum 2x.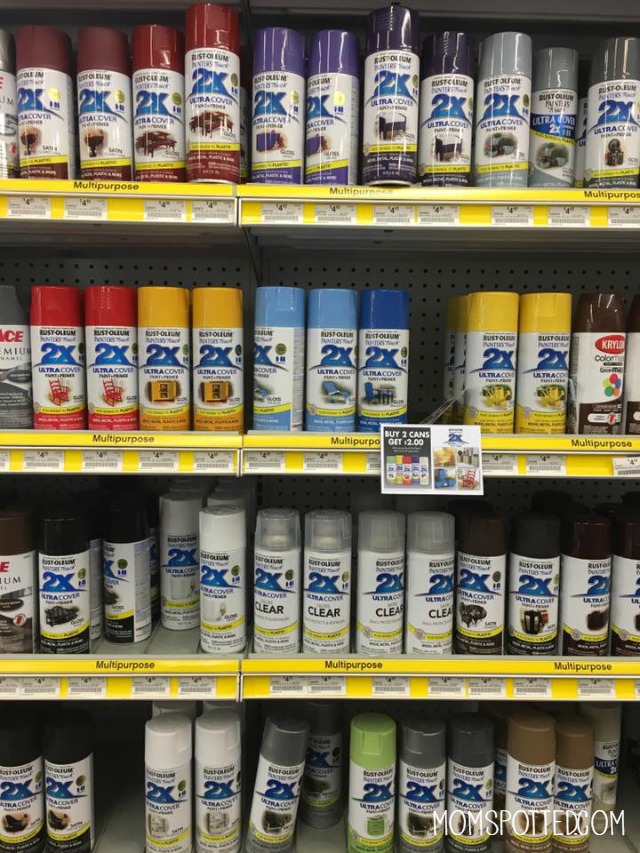 I chose the Rustoleum 2x because it is ideal for all different objects and surfaces, like wood, tables and chairs, plastic, picture frames, furniture, craft projects and, of course, metal. I had quite the selection of colors to choose from since it's available in over 50+ colors, all of which dry super fast. I could even choose from a variety of different sheens like satin, gloss and metallic.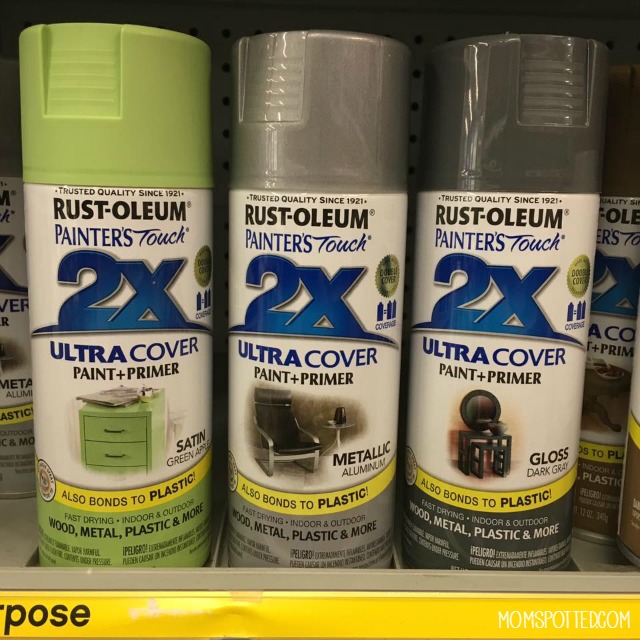 In the end, I played it safe and went with a dark gray color with a glossy finish. I liked that it was also paint and primer in one, meaning it would save me even more time in the overall process too.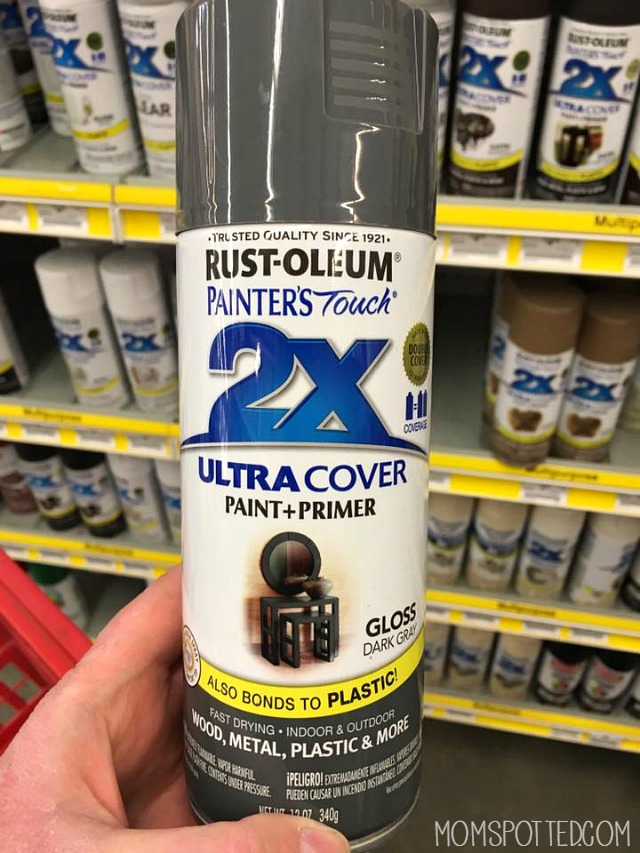 Before you think about grabbing the spray paint, you'll need to do a little prep work to your chairs. First, wash and dry your chairs to make sure any dirt or grime is removed and then thoroughly dry them. Do not let them air-dry. I recommend wearing a mask if you have one.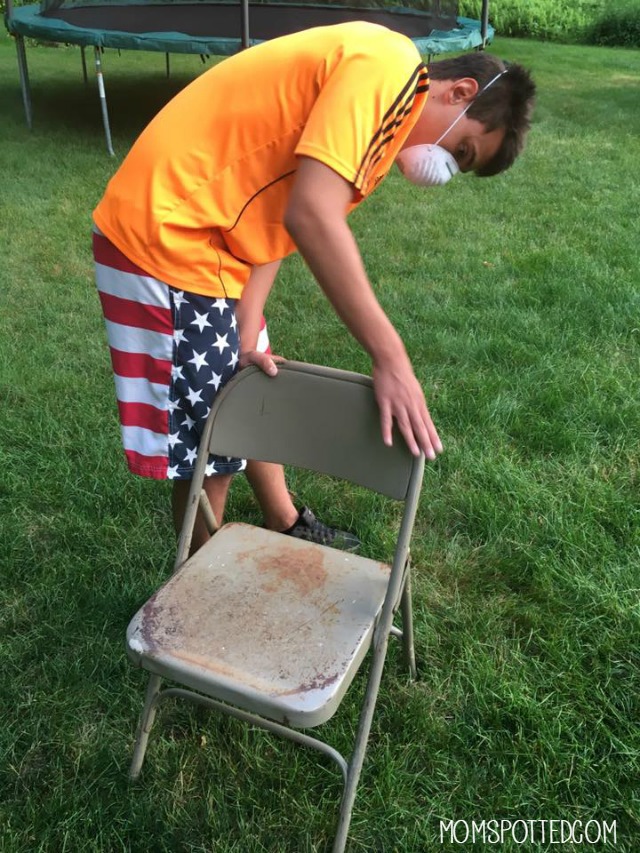 You'll want to grab some scuff pads when you're purchasing your spray paint. You'll need to scuff up the entire surface of your chairs. Don't try to remove the original paint. Just even out and smooth the surfaces. As you can see my chairs were in pretty bad shape.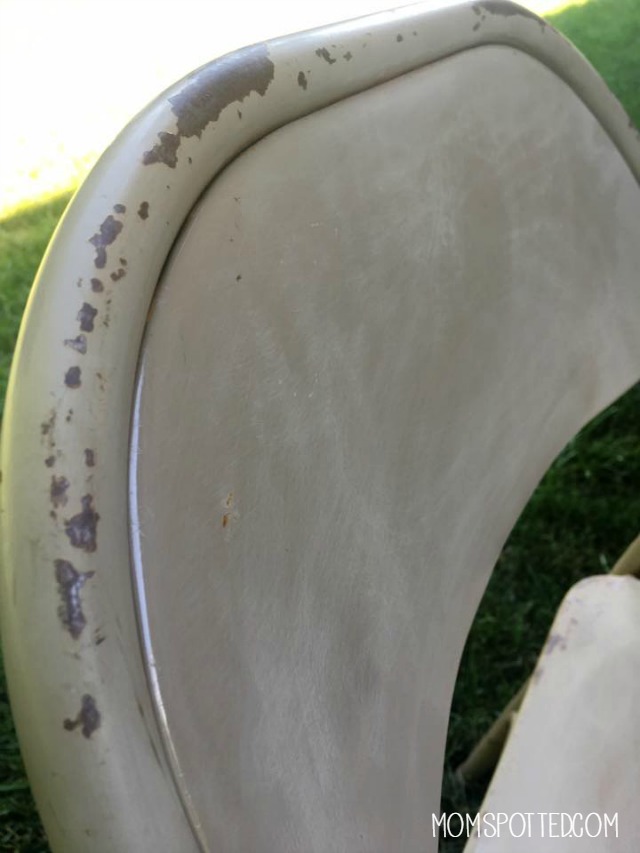 Next, grab a drop cloth to spray on top of and make sure you're in an area that has proper ventilation and is away from objects that your overspray could drift on. We found it easiest to flip the chairs over and start with the bottom.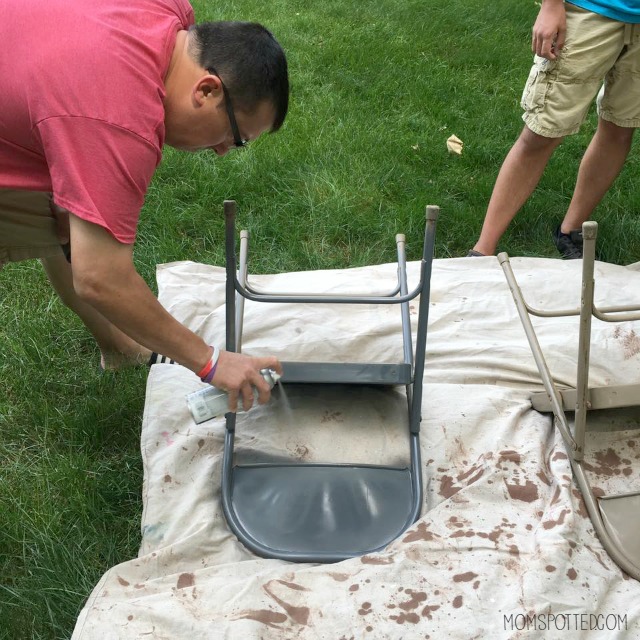 When you begin to spray paint, you'll want to shake the can well, this will ensure that all of the colors have evenly disbursed. Next, you'll want to start just off to the side of the project piece — one of the biggest mistakes you can make when spray-painting is pointing the can straight at your project. You'll end up with one ugly drip mark. You'll want to go side to side, slightly spraying just over each edge. It's okay that you still need to paint the top, but you need to spray your sections in full. Make sure that when you start, you do the entire backside of the chair all at once. Then wait for it to thoroughly dry, stand the chair up, and do the front side all at once.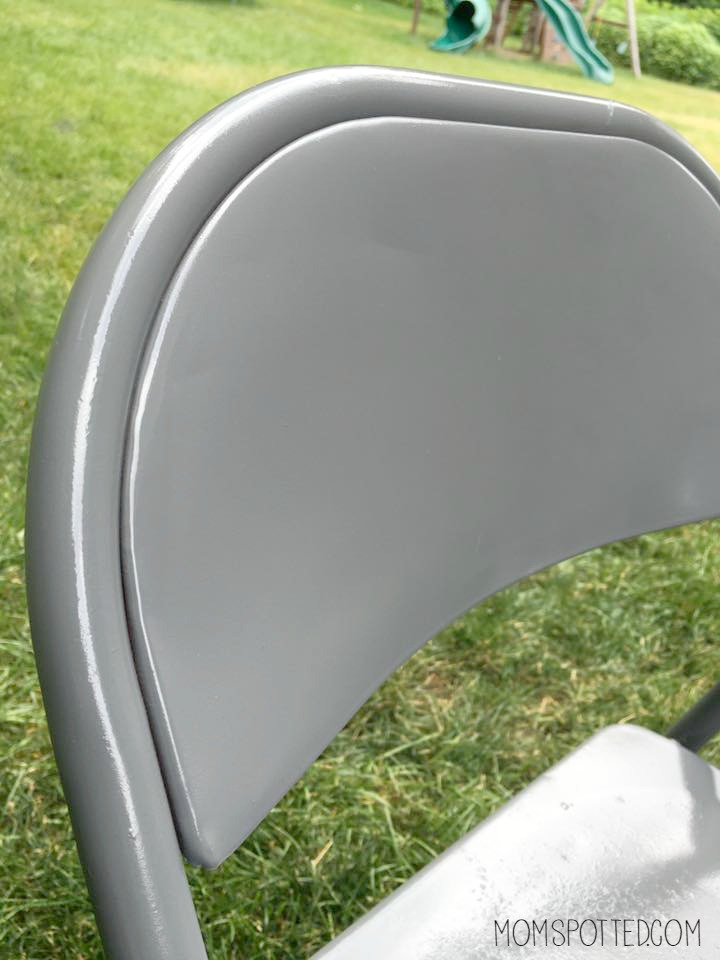 The paint dried fast, so it didn't take long to complete each chair. Depending on how many you're painting, the first ones may be dry by the time you get to the last ones.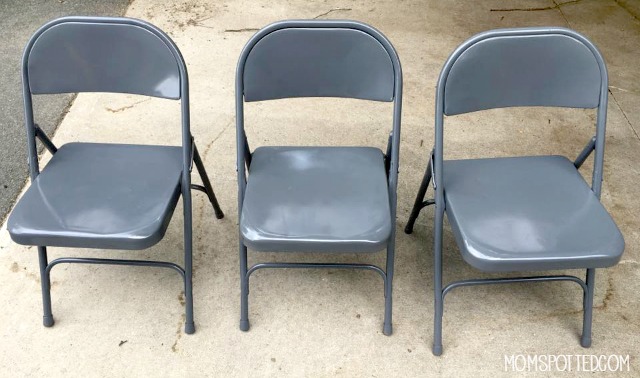 We thought we would need a second coat so we tried it on one chair and, as you can see, you can't even tell the one-coat chairs from the two-coat chair thanks to Rustoleum 2x.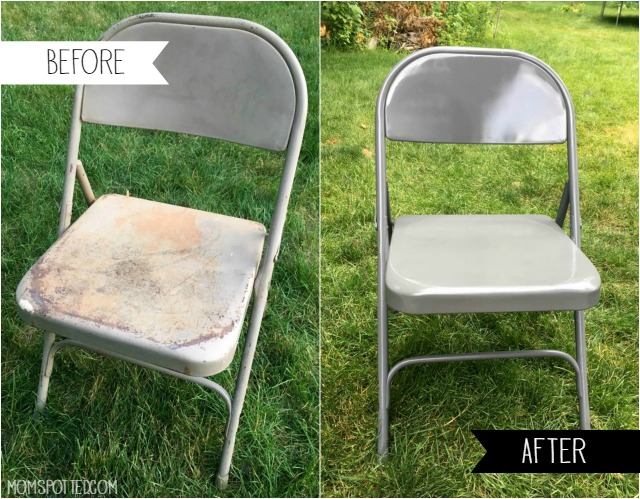 Look at the difference! No longer am I embarrassed to bring out our additional chairs. I'm looking forward to our next get-together when we'll be able to offer a seat to everyone without worrying my chairs might ruin their clothing.
Stay tuned next month for when I share my
DIY End Table Remodel
with Amy Howard's one-step chalk based paint!