My kids had so much fun making these Rainbow Sun Clouds Paper Plate Craft. Any craft with paper plates rate pretty high on their list but this one seemed to include all their favorite craft products like cotton balls and glitter all wrapped up in one.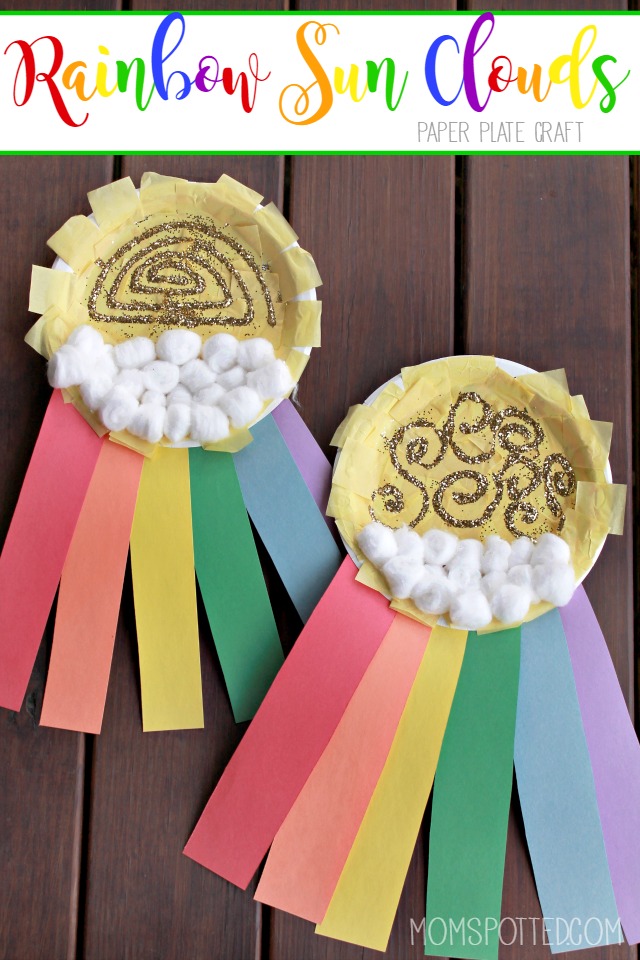 For supplies you're going to need: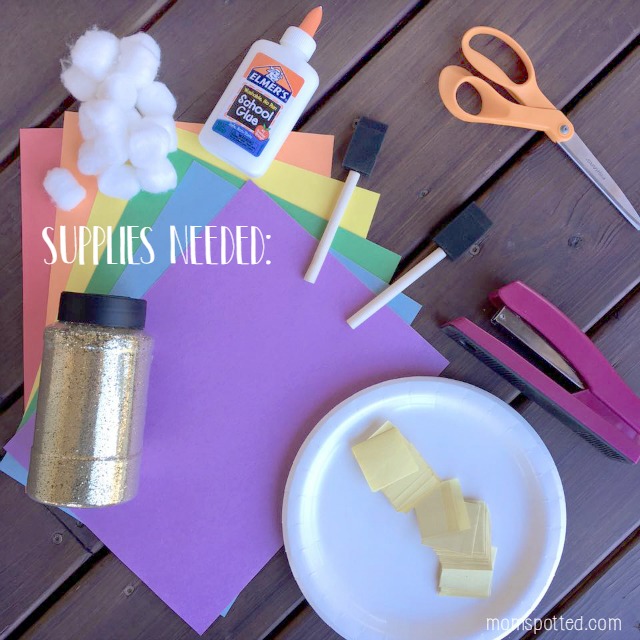 We started by first covering the plate with a thin layer of glue.

Then I had the boys cover the plates with a thin layer of yellow tissue paper squares. In the past, I have tried cutting up squares and they came out all different shapes. I have loved having these tissue squares in my craft room and we use them often.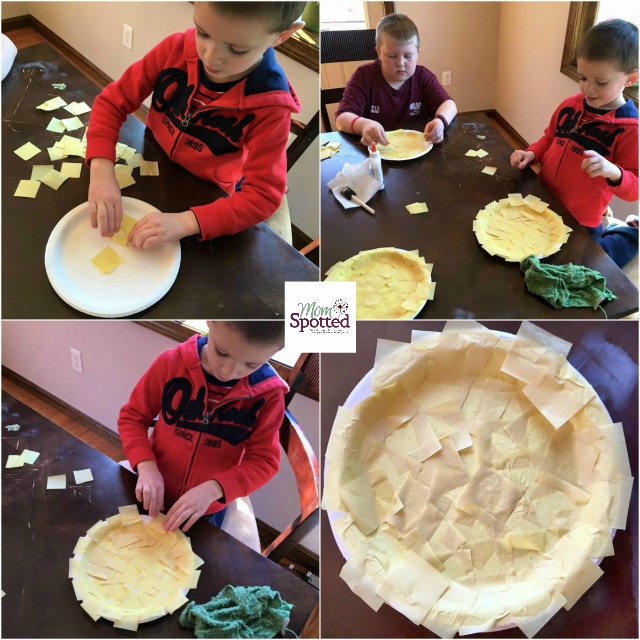 Next, take your glue and make a design with it. Make sure to only cover the top half.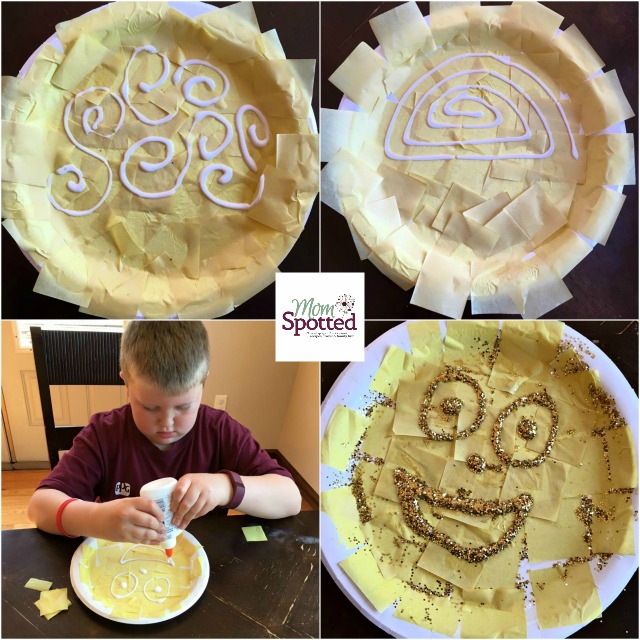 Then cover with gold glitter. Shake off excess glitter.

Cut long strips from construction paper in the colors of the rainbow.
Take one strip of each color and staple them to the bottom half of the plate. If you have littles ou might want to do this for them.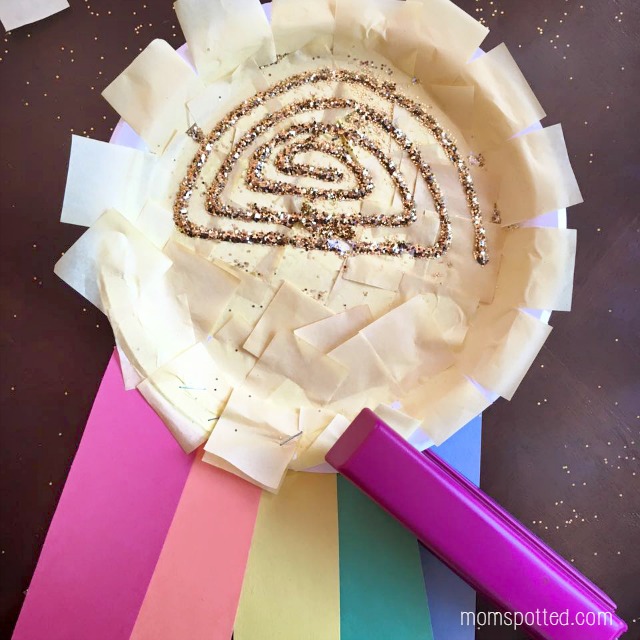 Then cover bottom half of paper plate with glue and add cotton balls.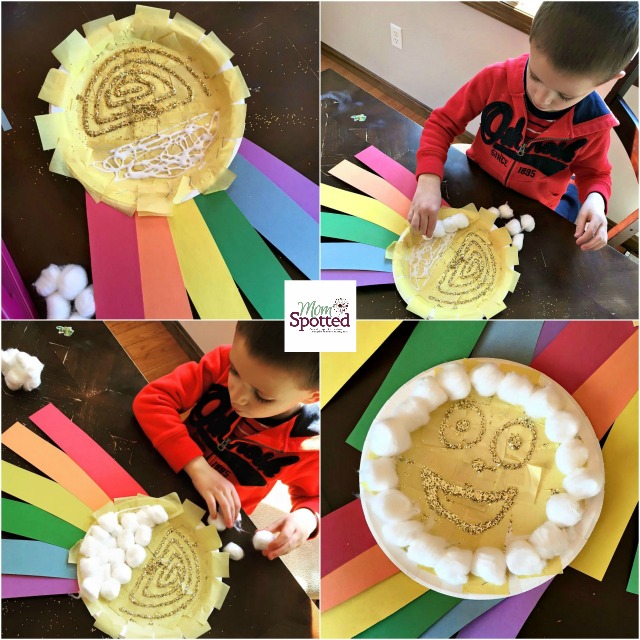 When they are done they will have their own Rainbow Sun Clouds Paper Plate Craft!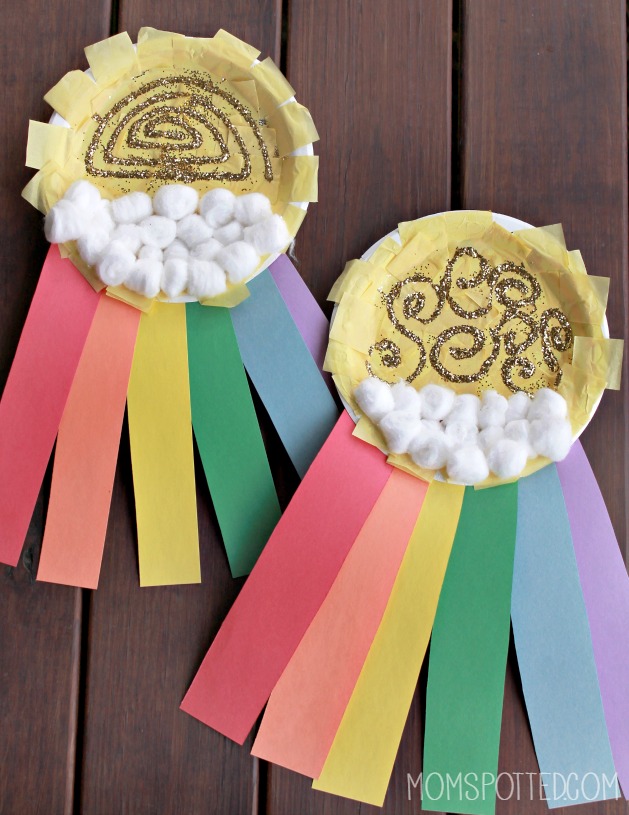 For more fun craft ideas make sure to follow our Fun Crafts with Mom Pinterest Board! You can also check out all my other great Paper Plate Crafts here.
Follow Jennifer MomSpotted's board Fun Crafts With Mom on Pinterest.