It's Christmastime! Have you decorated? I'm all over it here! We were at the tree farm cutting down our tree the weekend after Thanksgiving. I wanted to capture his little hand and thought these Reindeer Handprint Ornaments were a great way! I love this time of year and love having our home decorated with little crafts my children have made over the years.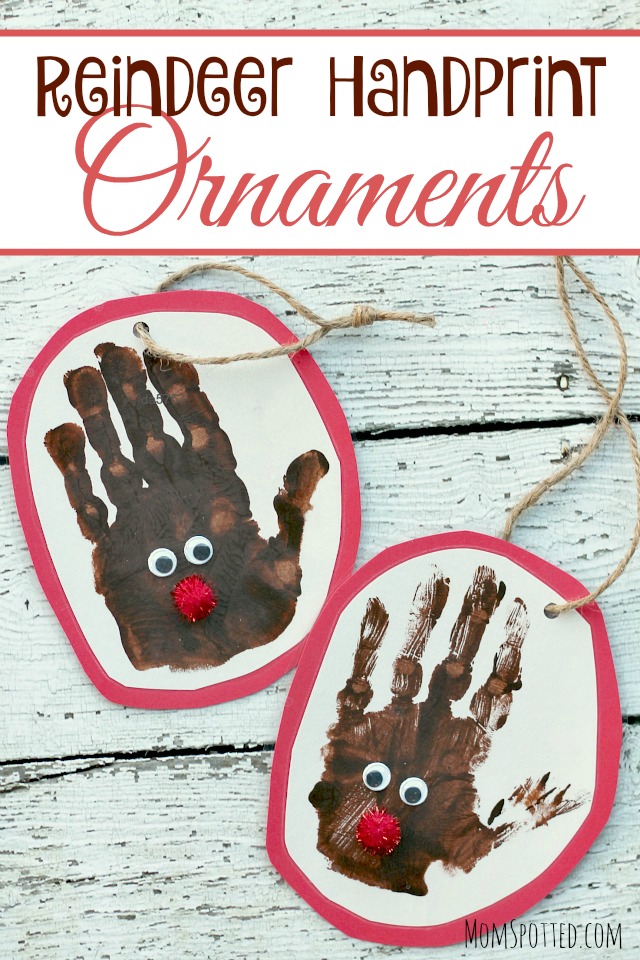 SUPPLIES NEEDED:
Sponge Brush
Construction Paper
Glue Stick
Scissors
Pom Poms (red)
Twine or Ribbon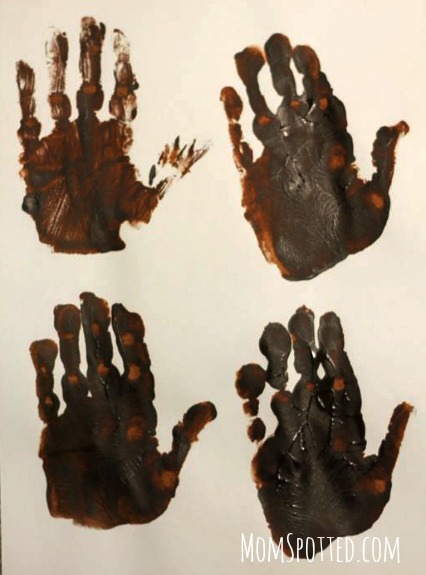 First cover your child's hand with brown paint with a sponge brush and press onto white construction paper. It might take you a few tries to get it right. Little ones can be difficult to get the process so leave time for practicing how to lay their hand flat.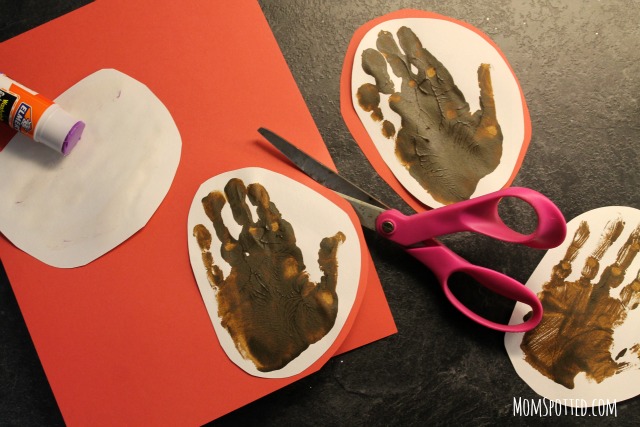 Once your hand prints have dried cut them out and glue them on top of red construction paper. Then cut the red construction so it just borders the white piece. Then flip the handprint over and write the child's name & age. If the child is old enough to write have them do it.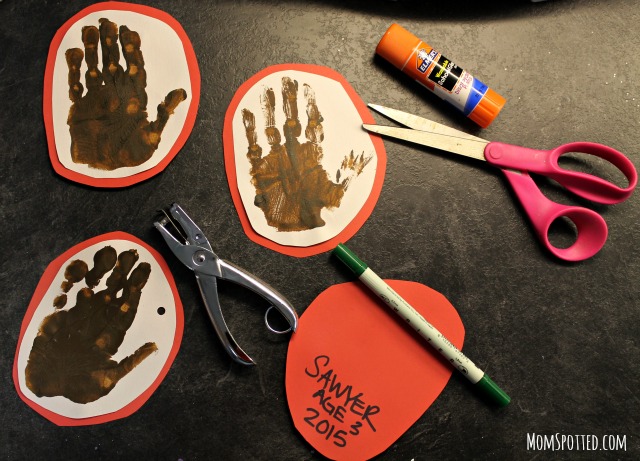 Then to help preserve our ornaments as long as possible I decided to run them through our laminator. My Fellowes Laminator is super simple to use. I just popped them into one of the pouches and followed the directions on how to heat them. Cut and trim to size.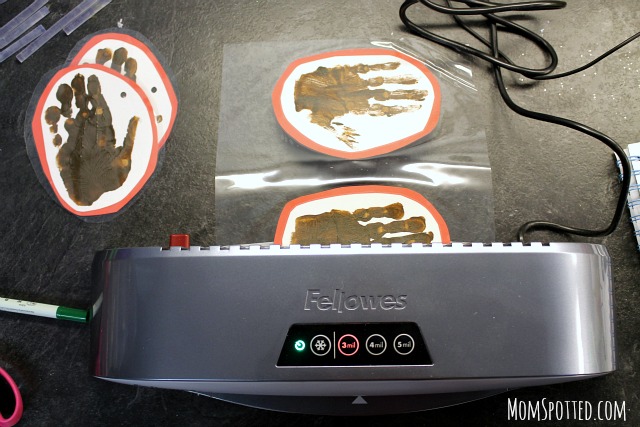 Then grab your red pom poms. We found these fun sparkly ones at Michael's in a fun fireworks pouch over the summer. I loved the special touch they added. I used glue dots to attach them.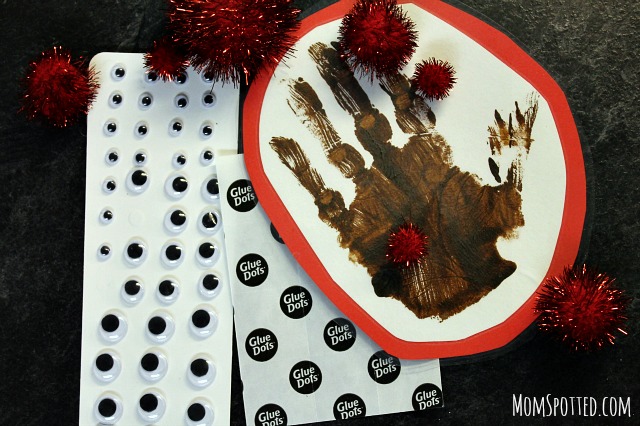 Then I stuck two of my wiggle eyes just above the pom pom and the reindeer was born! Aren't they adorable?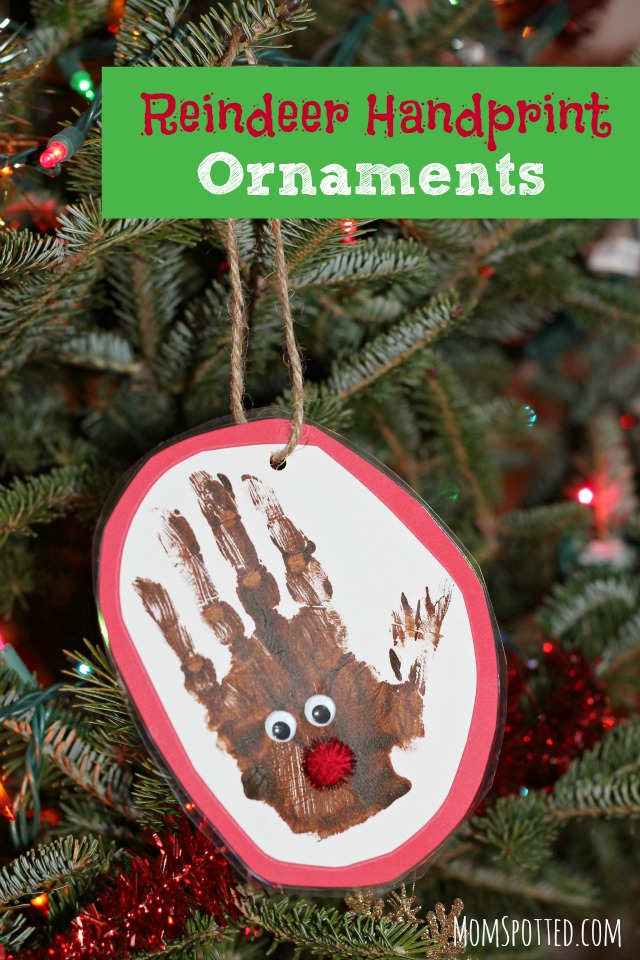 Punch a hole where you want them to hang from and string some twine or ribbon through and tie a knot and hang it on your tree!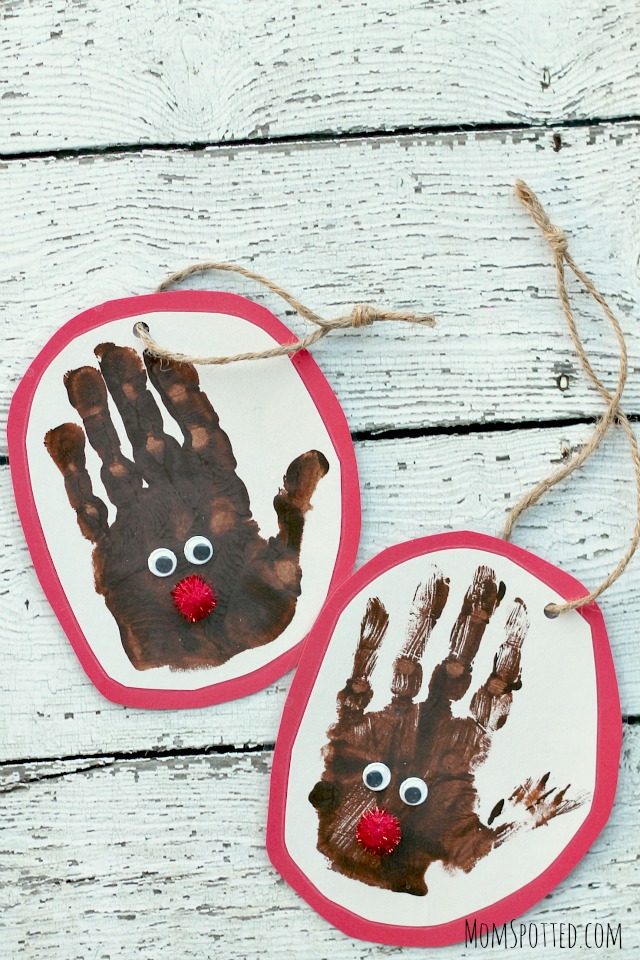 For more fun craft ideas make sure to follow our Fun Crafts with Mom Pinterest Board! You can also check out all my other great Christmas Crafts here.
Follow Jennifer MomSpotted's board Fun Crafts With Mom on Pinterest.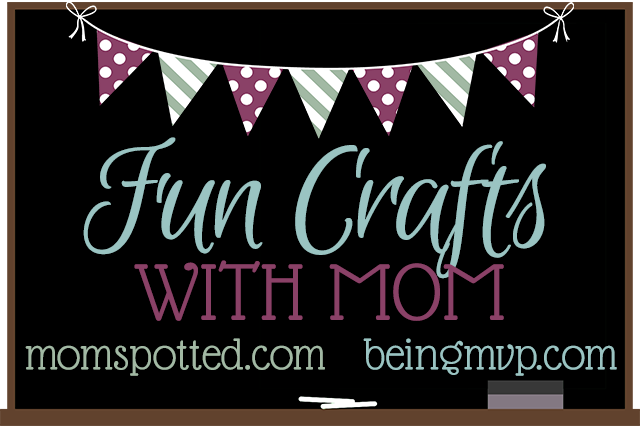 Who will you make Reindeer Handprint Ornaments with?