This year we started a new tradition! We are celebrating Christmas with all our favorite holiday books! We've taken 25 Christmas Books for Kids to read throughout the month to celebrate! It's a great opportunity to bring the family together and share the company of a good book.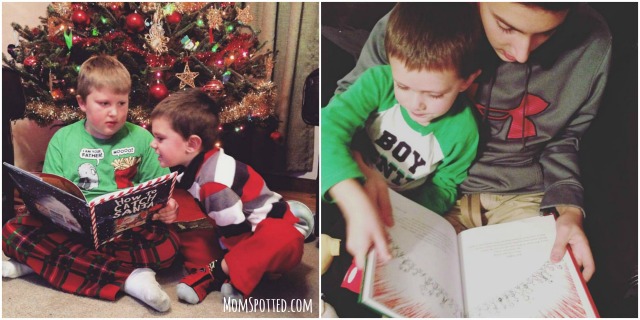 In the past years I've seen some parents talking about how they wrap books and every night they unwrap one and that's the one they read together that night. I thought that was such a great idea and slowly started my Christmas book collection. I still don't own 25 Christmas books but I have a few new and the rest I borrowed from the library. I marked the books that we borrowed so we can read from those first. I thought it would be nice to get them back to the library so other children can benefit from them this month too. I started talking about and I've been asked for our list of books so many times I've decided to put it all together for you.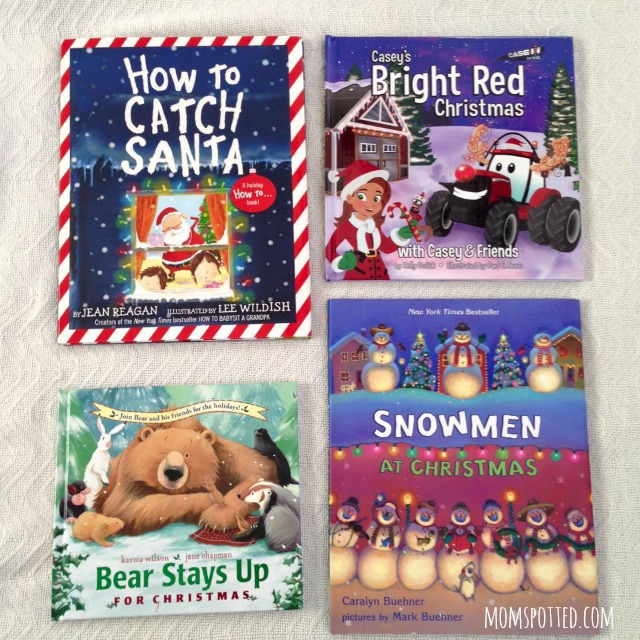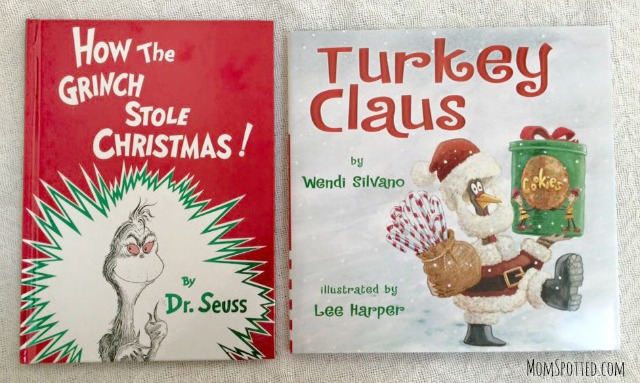 7. A Wish to Be A Christmas Tree by Colleen Monroe
8. The Animals' Santa by Jan Brett
9. Mr. Willowby's Christmas Tree by Robert Barry
10. The Berenstain Bears and the Joy of Giving by Jan Berenstain
11. My Penguin Osbert by Elizabeth Cody Kimmel
12. Santa Claus and the Three Bears by Maria Modugno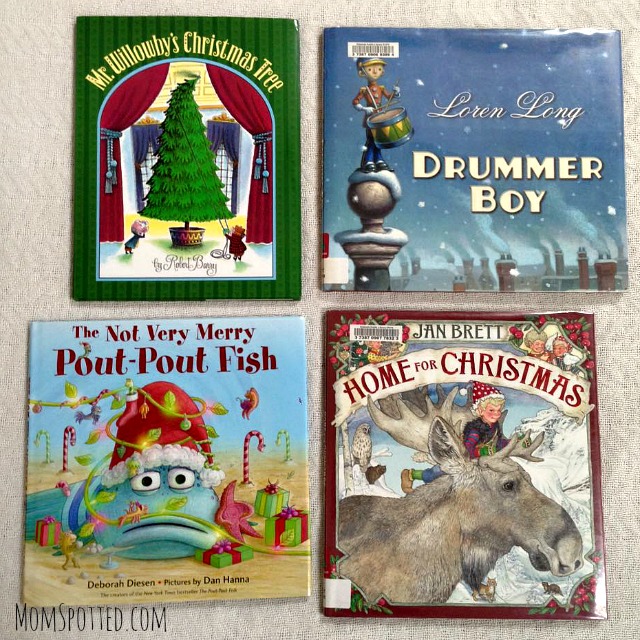 13. Pete the Cat Saves Christmas by James Dean
14. Drummer Boy by Loren Long
15. Merry Christmas, Splat (Splat the Cat) by Rob Scotton
16. How the Grinch Stole Christmas! by Dr. Seuss
17. The Not Very Merry Pout-Pout Fish by Deborah Diesen
18. Santa's Favorite Story: Santa Tells the Story of the First Christmas by Hisako Aoki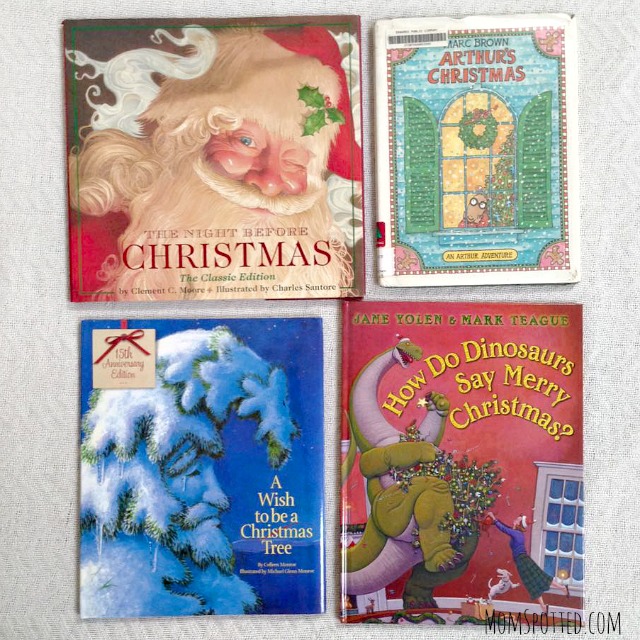 19.  Little Blue Truck's Christmas by Alice Schertle
20. The Wild Christmas Reindeer by Jan Brett
21. Arthur's Christmas by Marc Tolon Brown
22. Turkey Claus by Wendi Silvano
23. How Do Dinosaurs Say Merry Christmas? by Jane Yolen
24. The Night Before Christmas by Charles Santore
25. Rudolph the Red-Nosed Reindeer by Robert L. May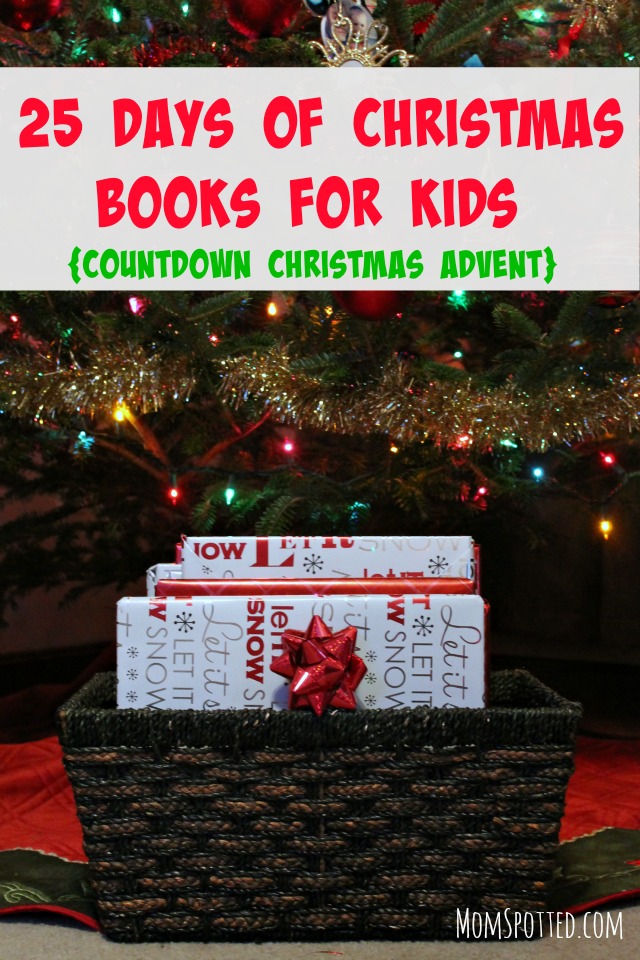 How you choose to display them is completely up to you! You can place them in a basket, under the tree, on a mantle, anywhere! We don't use our fireplace and thought it would be a great use of the space.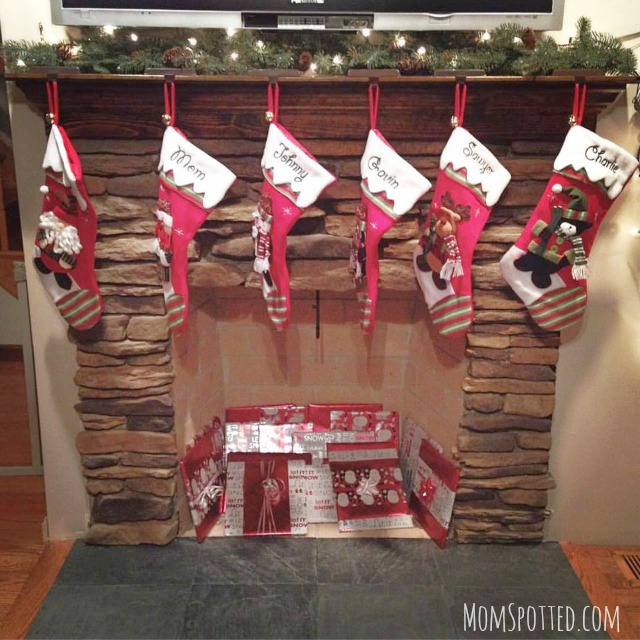 Over the weekend this topic came up in a local parenting group I'm in and another parent shared this photo of her books! I had to ask her to share because I just loved that she used newspaper to wrap them all! Such a low cost idea and it's a great way to reuse it!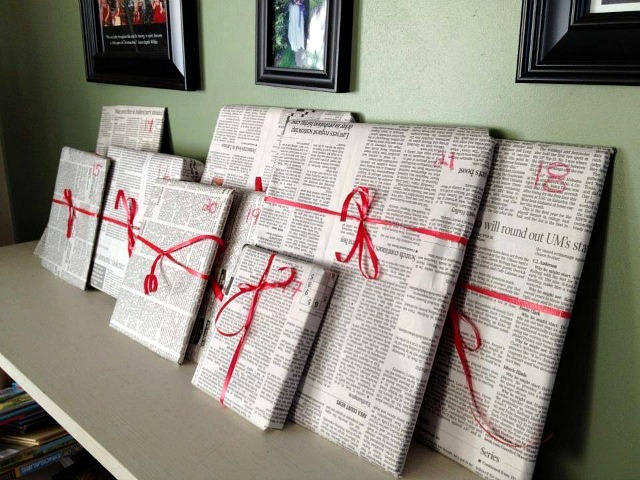 Hope you enjoyed the Christmas books for kids we've put together! If you're interested in purchasing any just click the title of the book and it will bring you right over to our affiliate Amazon! I have found Amazon is the best place to buy books! They have a great selection and many times the books are half the price they are in stores!

For more great book round-up's make sure to check out my Children's Books board on Pinterest!
Follow Jennifer MomSpotted's board Children's Books on Pinterest.