It is no secret that I love taking pictures of my kiddos. I really want to remember their sweet smiles and faces at every age. I love capturing all the fun holiday moments, candid moments, and day-to-day life. They are already growing up so fast and I don't want to every forget what they were like as babies, toddlers, and school aged kids. I will probably be that mom that takes a million pictures of my kids headed off to college and their dorm room too. With Halloween coming up I am already planning out how I am going to get great pictures of them in their costumes. Hayden is going to be a magician and Halli will be a bunny!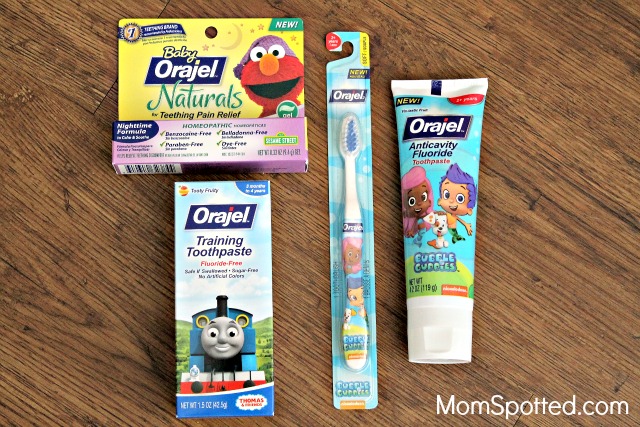 Protecting my children's smiles is so important to me! I want to make sure they have beautiful healthy smiles. Orajel™ kids products have been the brand I have trusted for both of my kids at all the stages of their oral development. Orajel is the #1 teething brand recommended by pediatricians and pharmacists.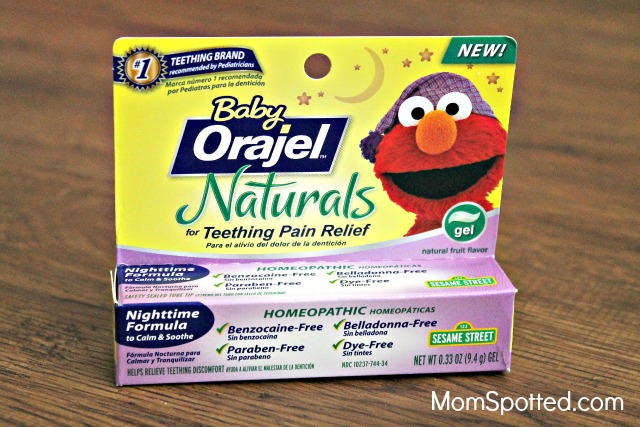 While my kids are teething Baby Orajel teething gel was my secret weapon. I made sure to always have a tube of it in my diaper bag while we were on the go and a few tubes at home. Baby Orajel teething gel provided quick, and effective relief for my babies until those pesky little teeth finally pushed their way through.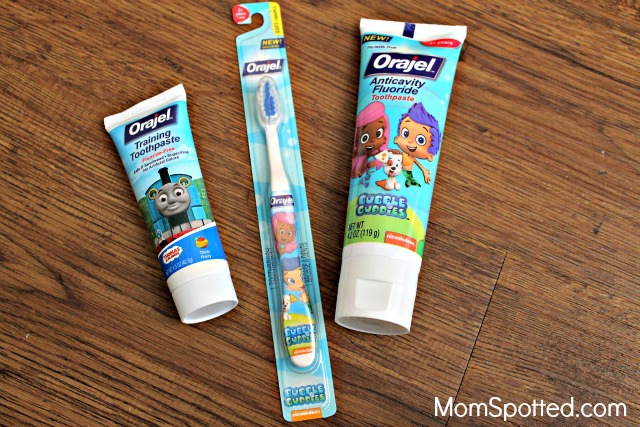 Halli is right in the middle of toddlerhood. We have been working on teaching her how to brush her teeth and why it is important. We have been using Orajel toothbrushes and Orajel Fluoride-Free Training Toothpaste for quite a while now. The Orajel Fluoride-Free Training Toothpaste is such a great starting point to teach tooth-brushing. She really likes the toothpaste flavor and loves all the fun characters that come on the brushes and toothpaste.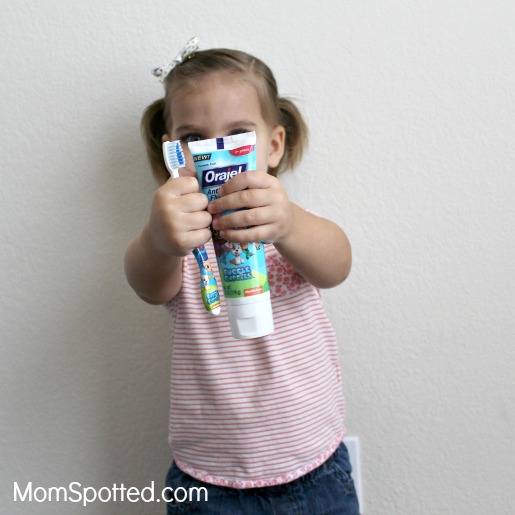 Now that she is getting older, and is learning to spit into the sink and not swallow tooth paste we have been occasionally using Orajel Fluoride Toothpaste. Halli has really been loving her Orajel Bubble Guppies Brush and Fluoride Toothpaste. I love knowing that her teeth are being strengthened and protected. The Orajel toothbrush also has colored bristles to teach kids exactly where the toothpaste should go.
It is so important for me to teach my kids oral hygiene now so as they grow up they can have good habits. I really want to keep their smiles cavity free and keep their gums healthy.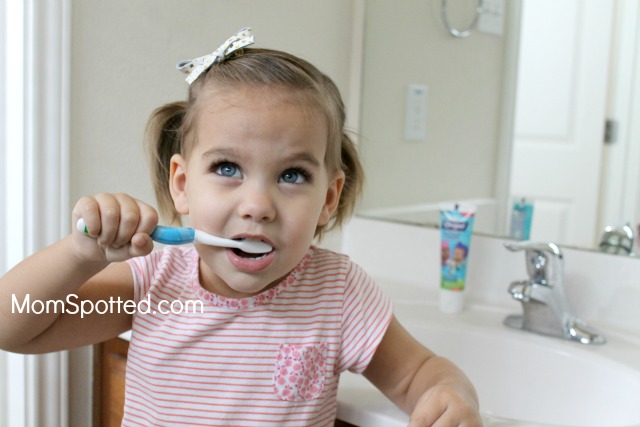 Any parent knows that brushing a toddlers teeth is anything but easy. Teeth brushing can quickly turn from a fun 2 minute activity into a wrestling match!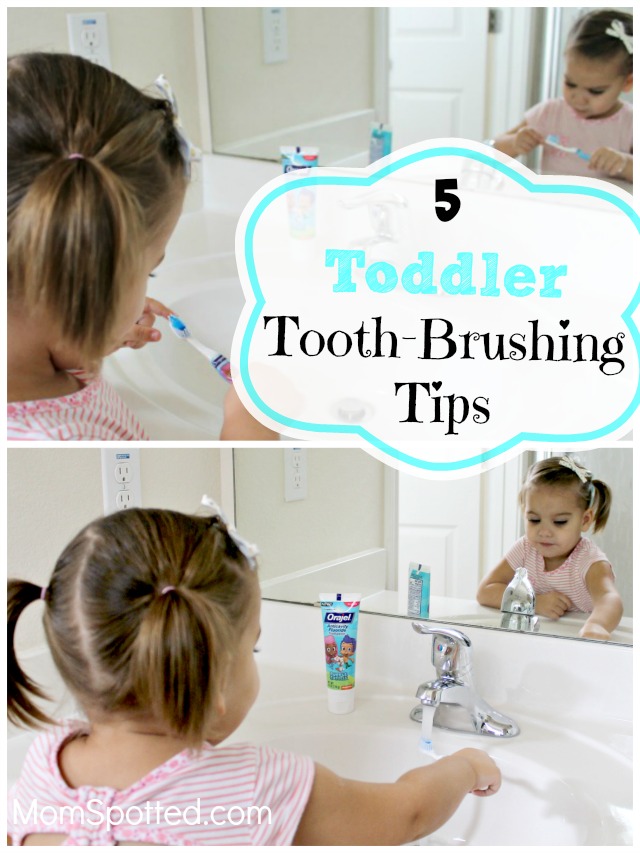 Here are some of my tips for brushing teeth with toddlers:
Make it a fun! – Halli is usually with me when I go to the store. I let her pick out her own Orajel kids toothbrush when it is time to replace the old one and a new tube of Orajel toothpaste. She enjoys brushing so much more when she is brushing with her "toothbrush friends." She pretends to be a mermaid all the time so the Bubble Guppies Orajel toothbrush and toothpaste were perfect for her.
Give your toddler some responsibility and take turns – The most common sentence Halli says lately is "I do it myself!" She is much more willing to brush her teeth if she gets a turn to brush her teeth without help. We have a deal that she gets to get all the "big sugar bugs" first and then I get a turn after to get the "little sugar bugs."
Teach as you go – We talk a lot about why we brush teeth. I think because she knows why we brush our teeth it helps her know it is really important to do. She wants a big pretty smile too that is free from those yucky "sugar bugs." We have also gone to the library and gotten books about taking care of our teeth.
Use a timer – A timer has been so helpful for both Halli and her 6-year-old brother while they brush. The timer helps them brush for a full 2 minutes. I know that they aren't rushing through and they know how much time is left until they can be done.
Be a good example and brush together – If you have good healthy oral habits and your kids see you brushing your teeth they will be more inclined to happily brush too. Sometimes Halli and I even brush together so she can see exactly how I brush and make little circles on my teeth. Brushing together is a fun way to have a really great teaching opportunity.
Now you can be the one lucky winner to turn milestones into Smilestones and have a chance at winning $1,000 gift card from Orajel. To enter the Orajel™ Smilestones Photo Sweepstakes all you have to do is upload a photo of your kids adorable smiles. The contest launched 10/19 and consumers will vote on the best and funniest photos. You can upload photos via the CaféMom's App.
The grand prize is a $1,00 gift card and an Orajel product prize pack.
Two runners up will receive a $500 gift card and an Orajel prize pack.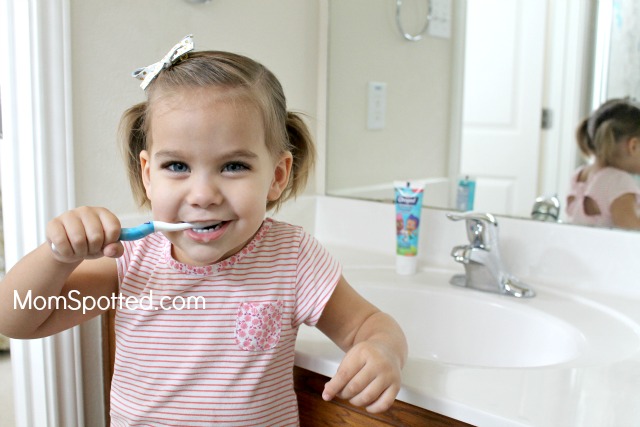 Good luck entering and have fun capturing all those healthy happy smiles this Halloween! Happy brushing!
This is a sponsored post written by me on behalf of Orajel™ Kids.