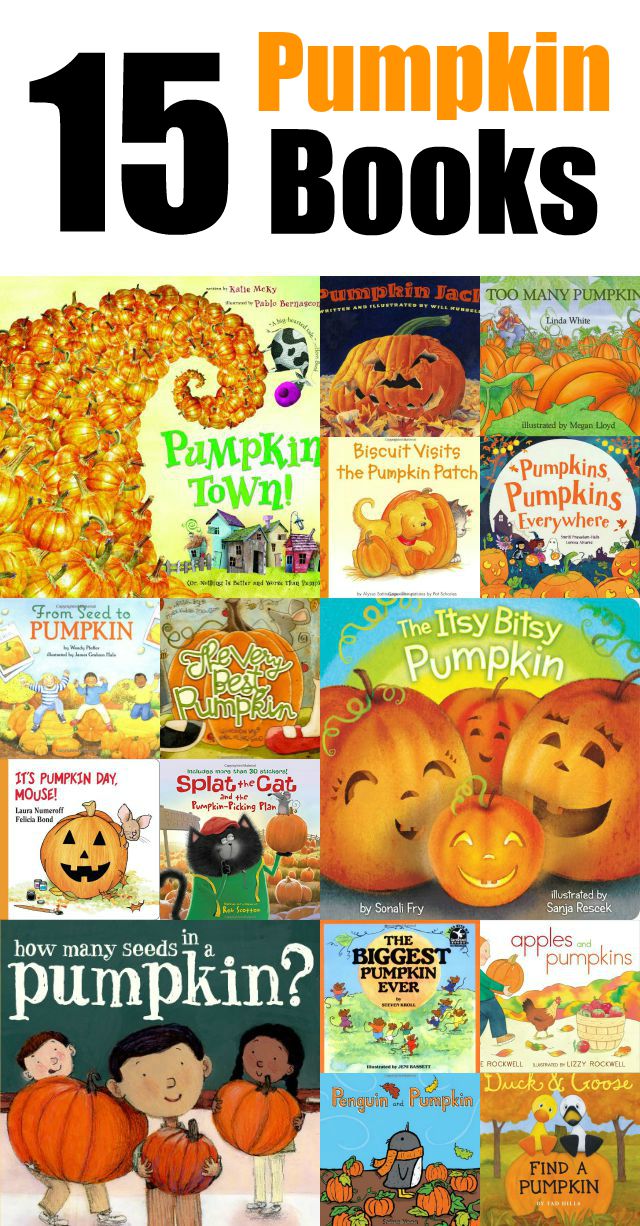 Tomorrow I'm heading to our first pumpkin patch of the year and I'm so excited! My favorite photos of the boys every year come from the pumpkin fields so to get Sawyer ready we've been reading lots of Pumpkin Children's Books! He doesn't really remember prior years so the books have been pretty helpful! Some of the older books have been great for Gavin to read to him and tell him his past memories of fall!
The first pumpkin Tim ever carved was fierce and funny, and he named it Jack. When Halloween was over and the pumpkin was beginning to rot, Tim set it out in the garden and throughout the weeks he watched it change.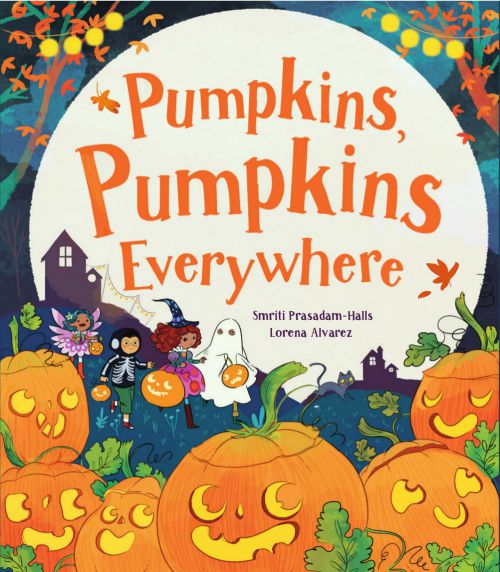 Pumpkins, Pumpkins Everywhere Hardcover
Its Halloween and there are pumpkins everywhere! Follow the adventures of four little trick-or treaters as they make their way to their towns pumpkin parade.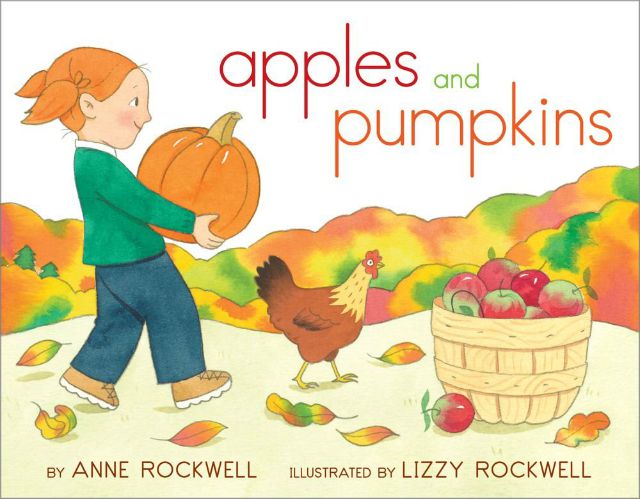 Apples and Pumpkins Paperback / Hardcover
A young girl spends a glorious fall day picking apples and searching for the perfect pumpkin in this refreshed classic.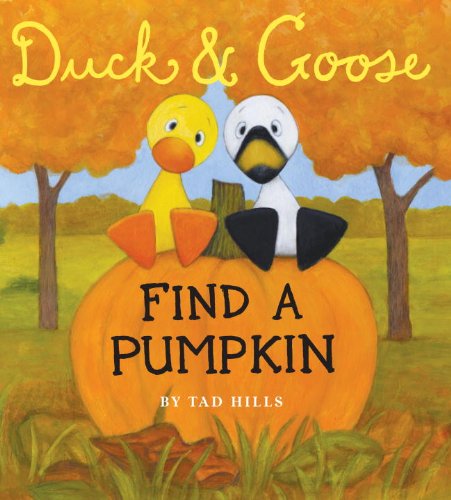 Duck & Goose, Find a Pumpkin Board book
New York Times bestselling author and illustrator Tad Hills brings our favorite feathered friends out to find a big, beautiful pumpkin in this sturdy, large-sized board book. Duck & Goose look everywhere for a pumpkin—in the apple tree, in the leaf pile, inside a hollow log…. Where will they find one?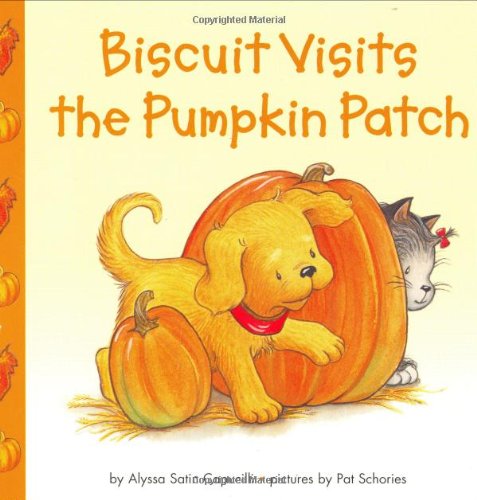 Biscuit Visits the Pumpkin Patch Board book
What will Biscuit find in the pumpkin patch? The perfect pumpkin, and some friendly surprises!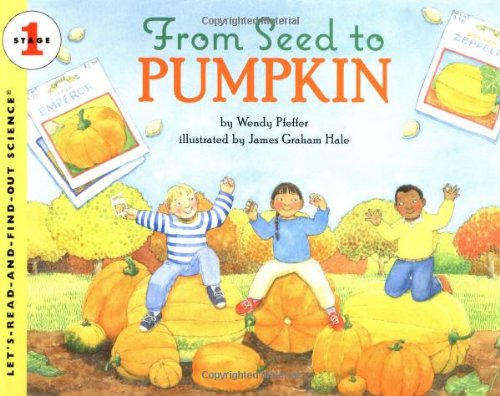 From Seed to Pumpkin (Let's-Read-and-Find-Out Science 1)
Pumpkins can be baked in a pie, carved into jack-o'-lanterns, and roasted for a healthy snack. But how does a tiny seed turn into a big pumpkin? With clear text and detailed, colorful illustrations, this book explains what a pumpkin seed needs to help it grow! This book also includes delicious pumpkin recipes and easy experiments to do with pumpkin seeds.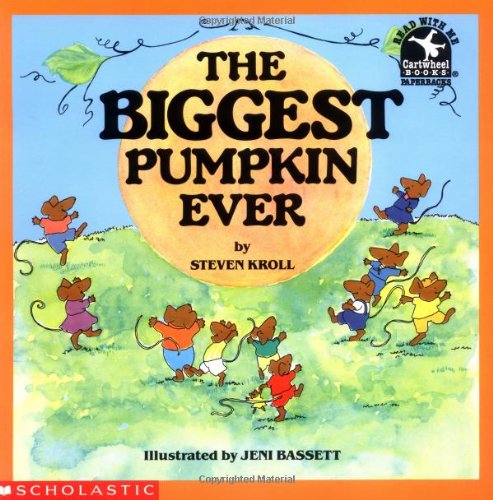 The Biggest Pumpkin Ever Paperback
Desmond and Clayton must work together to win the Biggest Pumpkin competition, in this popular bestselling picture book. Once there were two mice who fell in love with the same pumpkin….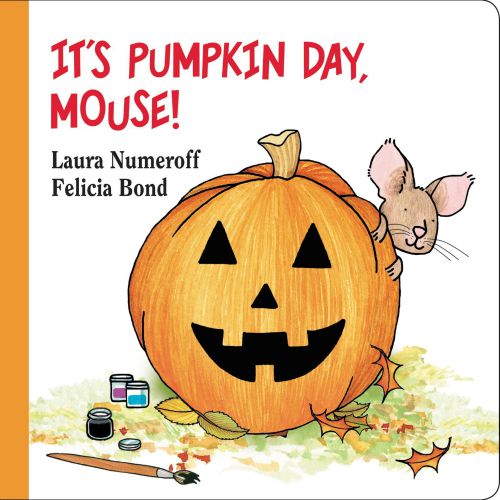 It's Pumpkin Day, Mouse! (If You Give…) Board book
Join Mouse from If You Give a Mouse a Cookie as he decorates all the pumpkins in the patch!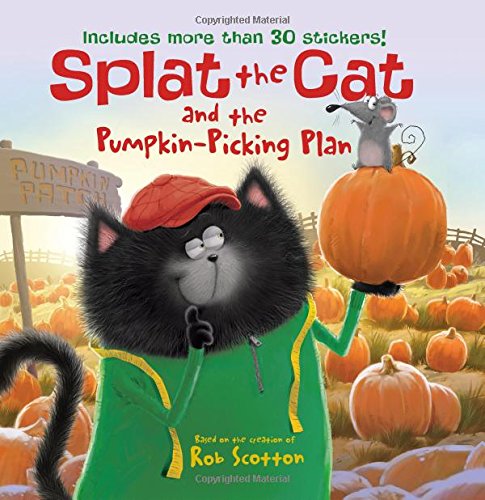 Splat the Cat and the Pumpkin-Picking Plan Paperback
Join Splat the Cat in New York Times bestselling author-artist Rob Scotton's Splat the Cat and the Pumpkin-Picking Plan. Splat goes to a pumpkin patch with Seymour, and he is determined to find the biggest pumpkin ever. But when he finally does, Splat finds out the real challenge isn't the pumpkin picking—it's how to get the pumpkin home!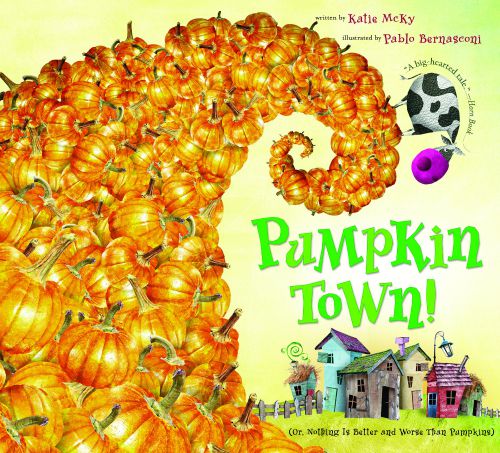 Pumpkin Town! Or, Nothing Is Better and Worse Than Pumpkins Paperback
What happens when a town has an accidental abundance of pumpkins? What do José and his well-intentioned brothers do with a mountain of pumpkins? An EXPLOSION of pumpkins? Step into Pumpkin Town and see!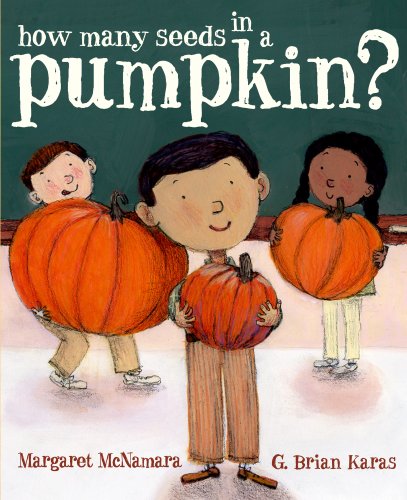 How Many Seeds in a Pumpkin? (Mr. Tiffin's Classroom Series)
Here is an adorable picture book for curious kids, which explores skip counting and estimation in a fun pumpkin-themed classroom experiment. "How many seeds are in a pumpkin?" Mr. Tiffin asks his class as they gather around the big, medium, and small pumpkins on his desk. Robert, the biggest kid, guesses that the largest one has a million seeds; Elinor, sounding like she knows what she's talking about, guesses the medium one has 500 seeds; and Anna, who likes even numbers better than odd ones, guesses that the little one has 22. Charlie, the smallest boy in the class, doesn't have a guess.
With countless unwelcome pumpkins to deal with, Rebecca Estelle turns disaster into a celebration. One day, years and years later, white-haired Rebecca was busy not eating pumpkins when–SPLAT–a giant pumpkin fell off an overloaded truck and smashed into her yard. She buried the mess so she wouldn't have to look at it, and, as you might imagine, she witnessed a bumper crop the following fall, "Too Many Pumpkins".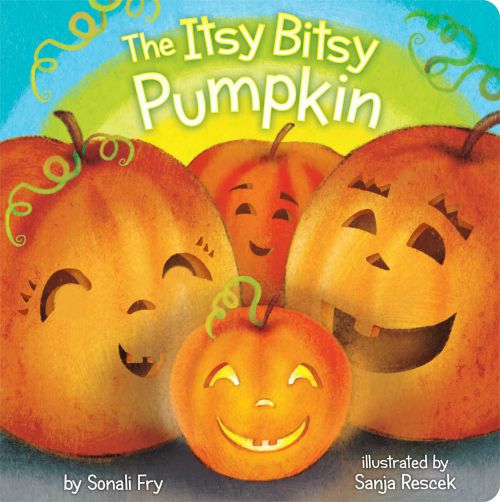 The Itsy Bitsy Pumpkin Board book
This gently spooky twist on "The Itsy Bitsy Spider" makes a favorite nursery rhyme just perfect for Halloween!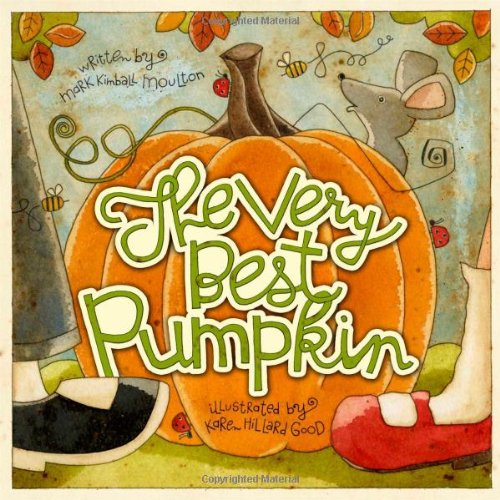 The Very Best Pumpkin Hardcover
Growing up on Mimi and Papa's farm, Peter knows a lot about caring for pumpkins. One summer Peter finds a lonely pumpkin all by itself in the field, and with his tender care, the pumpkin flourishes. By autumn, it's the very best pumpkin of all, and Peter wants to keep it for himself. But when a young girl shows up at the farm in quest of a perfect pumpkin, will Peter pass on his prized pumpkin and gain a friend? From the bestselling creators of Reindeer Christmas and A Snowman Named Just Bob, this enchanting story is filled with the magic of autumn and friendship.
When Penguin and Bootsy plan a field trip in search of Fall, Penguin's little brother, Pumpkin, wants to come. Pumpkin is heartbroken to find out he's too little to go, and when Penguin tries to say good-bye, his brother is nowhere to be found! At the farm, all the pumpkins Penguin sees remind him of his own special Pumpkin. So Penguin and Bootsy bring a special surprise home to share a little touch of Autumn with Pumpkin. Prolific author/illustrator Salina Yoon's spare text and bright, energetic illustrations bring to life this endearing story celebrating Autumn and family in many forms!
For more great book round-up's make sure to check out my Children's Books board on Pinterest!
Follow Jennifer MomSpotted's board Books on Pinterest.
Have you read any of these great Pumpkin Children's Books? Which is your favorite?