I can't believe it's the last day of August. Where has summer gone? Of course I didn't get a chance to do half the things I wanted to do but we did stay busy! We traveled all over New England and spent time on several beaches down the coast, we all went to our very first Red Sox game, and Daddy was even able to take every Wednesday off! It was a great summer and we made so many great memories!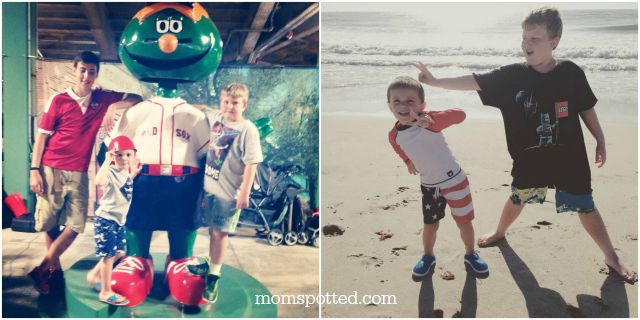 This summer we've done a lot of reading, especially Gavin! All my boys have always had a love for reading, but thanks to the Scholastic Summer Reading Program we've really taken our reading at home seriously. Gavin has been able to read an hour or more every day with the exception of a few days. We just finished logging all of Gavin's minutes in and he was so proud of himself when he saw he read a total of 4200 minutes this summer! FORTY TWO HUNDRED MINUTES!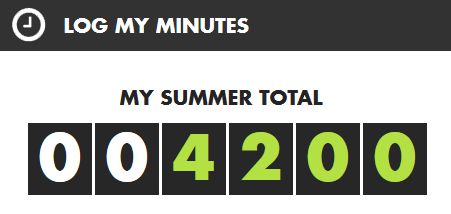 FORTY TWO HUNDRED MINUTES! That's a total of 70 hours! Never did we think we'd hit such a high number of minutes but I'm so proud of him for doing it! He read before bed, on the hammock outside, he read in the car, on the beach, and he even read while on vacation! I'm so very proud of all he's accomplished this summer! I love knowing that he's heading back into school fully prepared!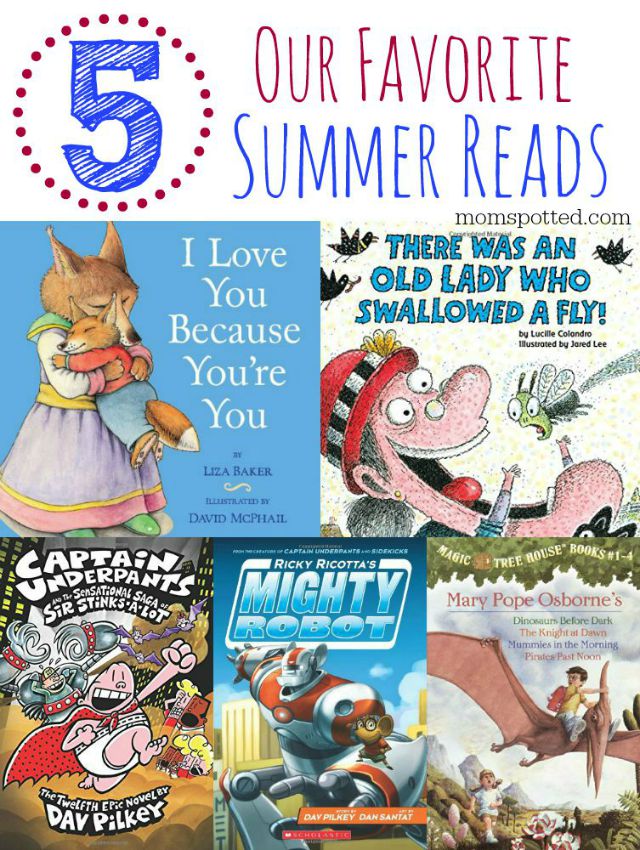 OUR 5 FAVORITE READS FROM THIS SUMMER

We were asked to share our favorite books that we read this summer. Gavin has been reading chapter books and loving it while Sawyer loves bright, cheerful books. I had them pick out 5 books and tell me in just 5 words why they love them so much!
Magic Tree House Chapter Book Series: "A fun adventure always waiting."
Captain Underpants Chapter Book Series: "Too funny to stop reading."
Ricky Ricotta's Mighty Robot Chapter book Series: "Fun and easy to read."
There Was an Old Lady Who Swallowed a Fly! Paperback: "Don't let her eat you!"
I Love You Because You're You Book: "Always ends with good hugs!"
PREVENT THE SUMMER BRAIN DRAIN
The dog days of summer have begun! And with them comes "brain drain" season, when endless summer activities and distractions take the place of reading time. Scholastic's Maggie McGuire has 5 easy tips for making reading a priority for your child, like setting a weekly minutes goal, reserving special time to read together as a family, and celebrating reading accomplishments. It's not too late to get your kids reading.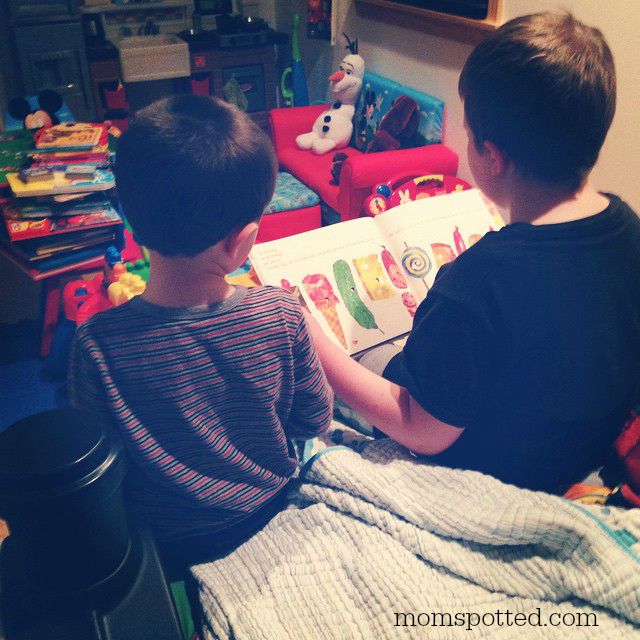 My favorite thing we started this summer that I will definitely be doing moving forward is having Gavin read to Sawyer. Every night before we get ready for bed Gavin has to read one book to Sawyer. Since it's not a long chapter book it's usually a book they find funny or silly. It's really helped bring them together this summer!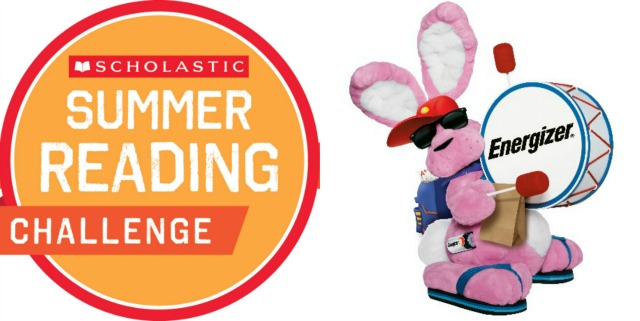 Energizer® and Scholastic are partnering to create the "Power the Possibilities" campaign which gives moms the tools they need to unlock their child's talents, fuel their ambitions and set them up for future success. Parents can buy any specially marked pack of Energizer® brand batteries to scratch for a chance to win one of thousands of prizes that will power discovery and learning.
Prizes include a family trip to New York City, a Scholastic Study Corner Makeover, a tablet with Scholastic apps, a library of Scholastic books and more! Everyone who plays can also download free digital stories for their family.
FIND OUT MORE
Sign up for the Scholastic Summer Reading Challenge
Learn more about the Energizer® Instant Win Game
Follow @Scholastic on Twitter
Like the Energizer® Bunny on Facebook
#SummerReading