If you follow my social sites like Instagram or Facebook (which I hope you do!) you'll know I'm really big about my gardens. Next year we're doing a big overhaul and they will be 6x the size it is now. I've been having the kids make Handprint Garden Stepping Stones to place along the walk ways of all the raised beds.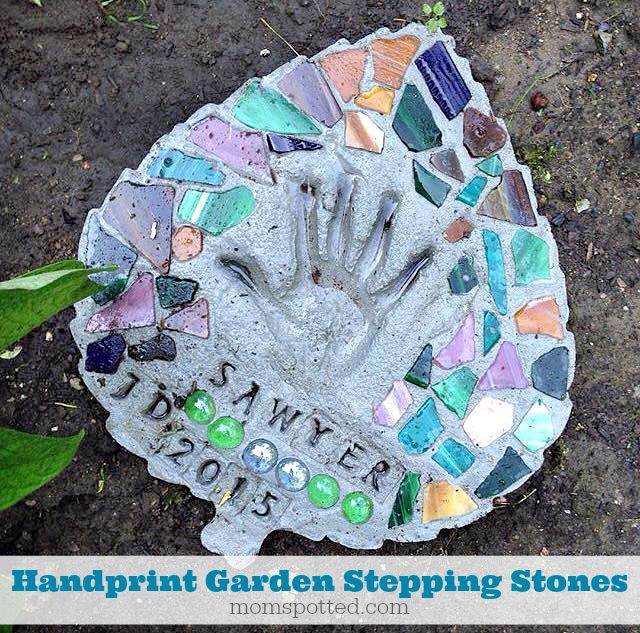 There are several ways to make these and we've been making all different kinds this summer. If you know you want to make many of them you might be better off purchasing molds separately along with stepping stone mix and some stones, mosaic pieces. If you go this route you'll need some basic supplies.
SUPPLIES NEEDED: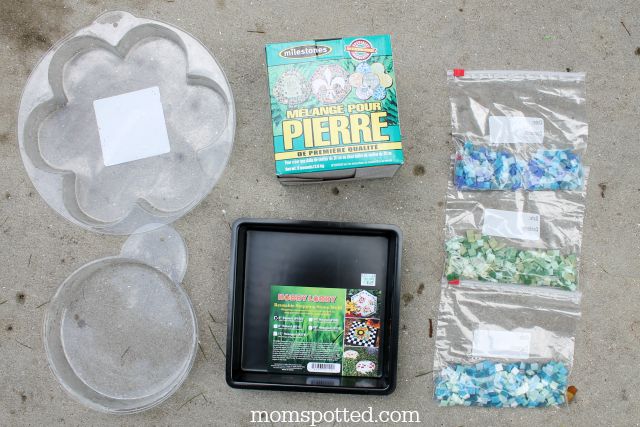 If you aren't sure if your kids will cooperate or just want to keep it simple you can also go with a kit. We think both are great. If you like the kit I use in this post you can buy it at a craft store or on Amazon with free shipping. It's called the Mosaic Leaf Stepping Stone Kit and it is by far my favorite kit!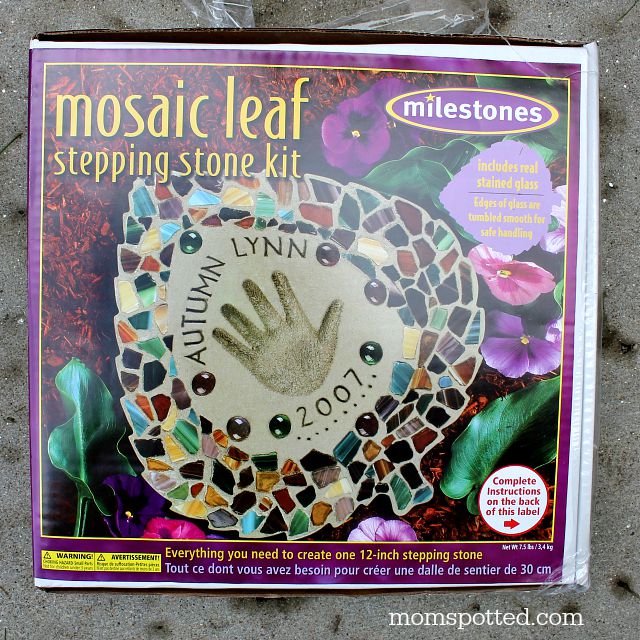 A kit is a great way to get started as it has a lot of the needed supplies all together. This one even comes with the stampers!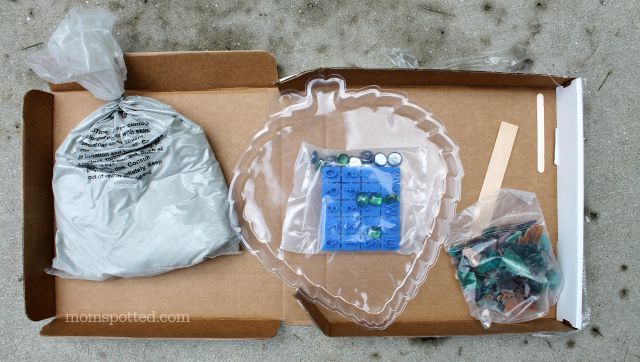 Mix your stepping stone cement as directed. When adding water remember to start with only a little and add more as you need it. If you make it to watery it won't hold the handprint or the stamps.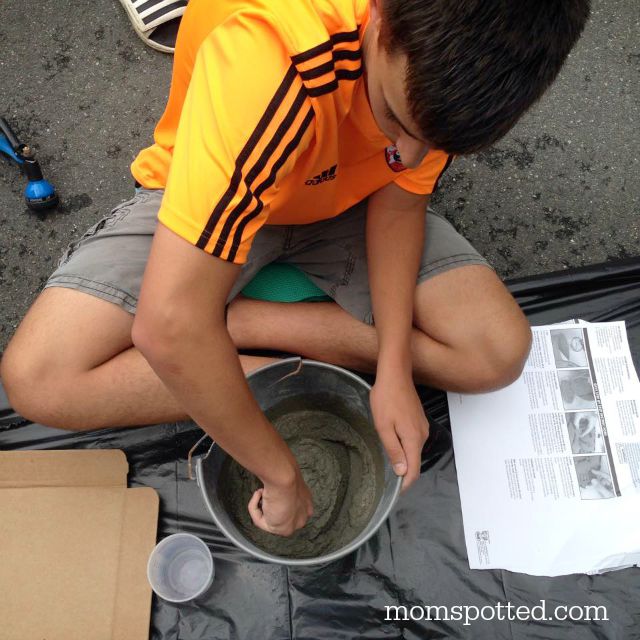 Then pour the cement into the mold and let firm up slightly. Then take your child's hand and have them push it into the center. It might take a few tries, I know it did for us. Sawyer kept trying to grab the cement and it was a struggle to get him to push while keeping his hand flat. Don't worry your cement doesn't dry super fast so take your time and make sure you like it.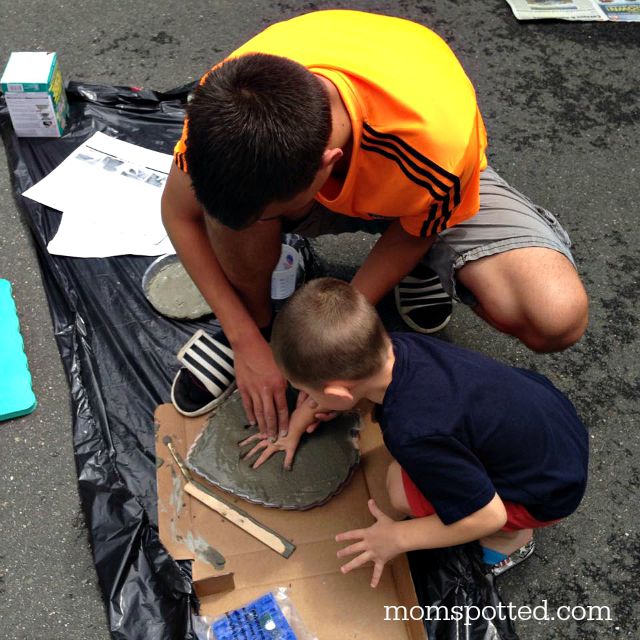 Then you can decorate. There's no wrong way to do this so have fun!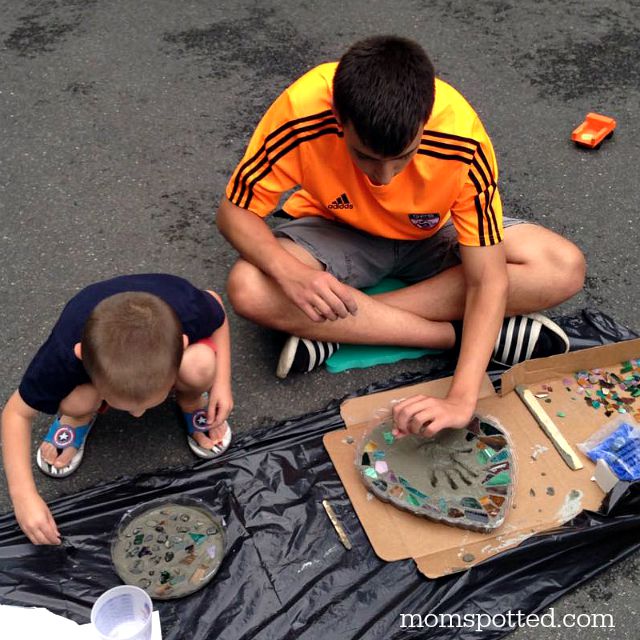 Our cement was still pretty loose so we thought we'd leave the stamps in for a few hours. We pulled them out before it was dry.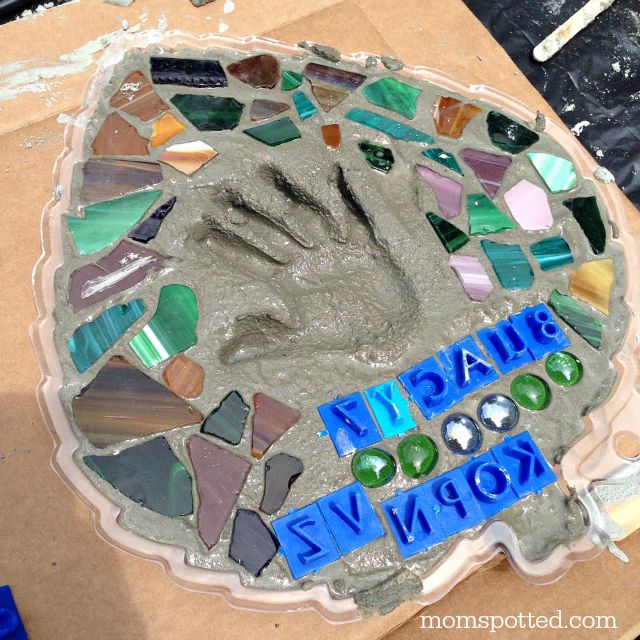 If you didn't go with a kit you can make your own designs. Here is one my oldest made because he didn't want to do his handprint. He also thought he'd be funny and set a dime on it just enough to look like it fell and could be picked up.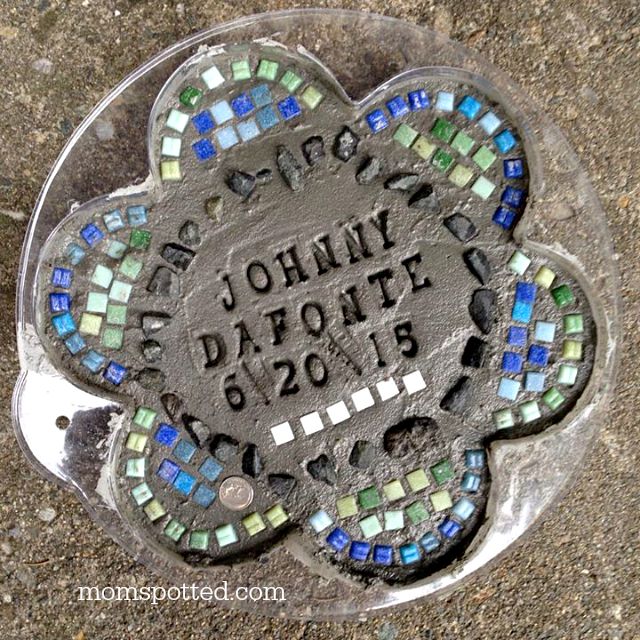 It will take a couple of days to dry. Make sure it's fully dry before removing from mold. Cement takes a month to fully cure so if possible don't stand on it until after that.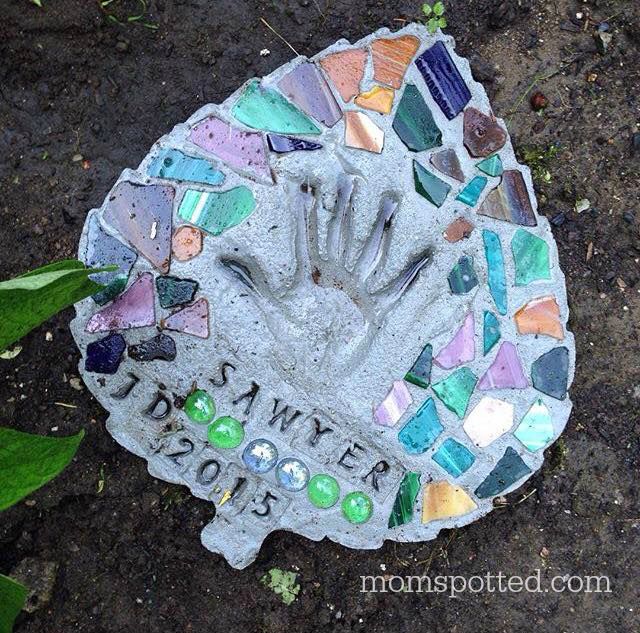 Here you can see them in my garden: (I know it needs weeding!)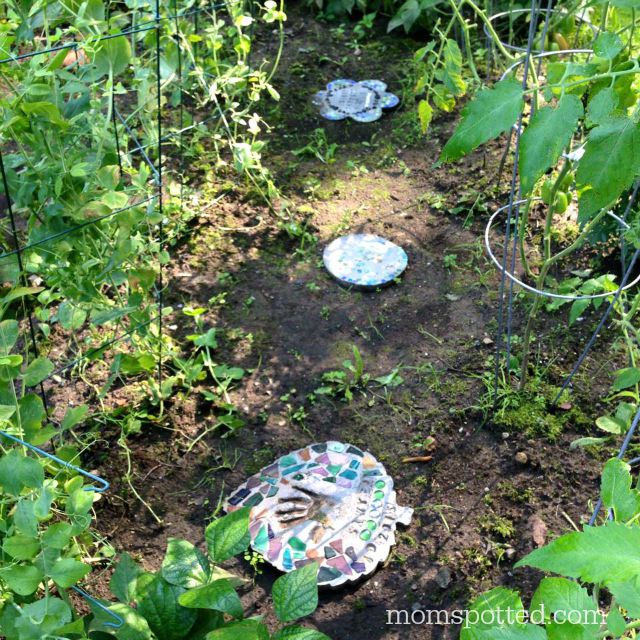 Next on my list is this cute Pet Photo Stepping Stone Kit!
For more fun craft ideas make sure to follow our Fun Crafts with Mom Pinterest Board!
Follow Jennifer MomSpotted's board Fun Crafts With Mom on Pinterest.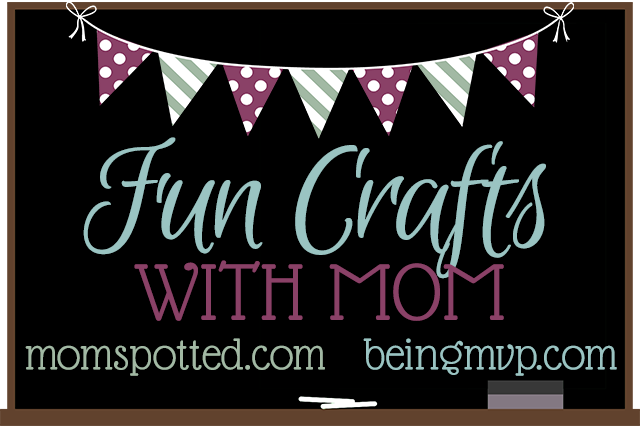 Every Monday we want you to come and link up your latest craft you made with your kids and share here! Now head on over and check out Being MVP's DIY Music Shakers.