Hayden was almost 4 years old when my husband and I decided it was finally time to add another person to our family. We were both so excited to have another. It felt like it had been forever since Hayden had been a baby, and I quickly scheduled an appointment with my OB to talk about fertility options. I had a painful miscarriage earlier in the year, and I wanted to make sure I was totally healthy. While I was talking with my doctor she brought up things my husband could do to help us have a healthy conception. I don't know why it had not crossed my mind before that he could also do some things to help us have a healthy conception and baby. Research now shows that the male factor in conception is up to 50% in couples experiencing fertility issues. Men totally have an equally important role in the baby-planning process.
There are so many great, and important things to do that men can do to help have a healthy conception. One great thing men can start doing is to take Proxeed plus. Proxeed plus is patented prenatal male fertility supplement product specifically designed for sperm health that provides nutrients needed for developing sperm. Go HERE for a great informational video all about Proxeed plus.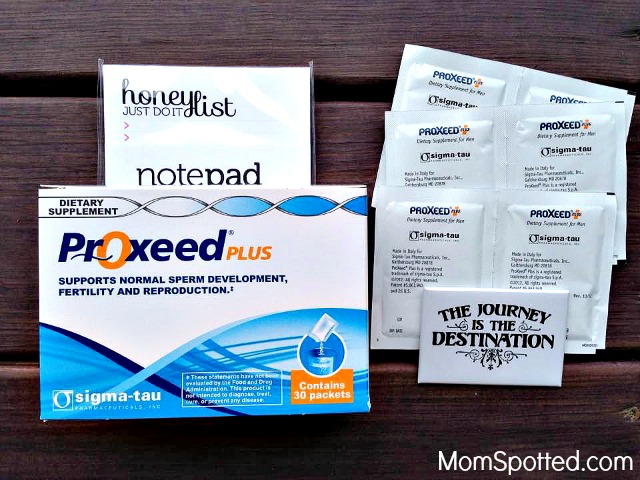 Along with getting the additional nutritional support from Proxeed plus there are other health lifestyle behaviors that can help your man improve his reproductive health prior to conceiving.
A few things my husband does is he makes sure he is getting to the gym to get a good workout in. Even just 30 minutes of exercise can make such a big difference to anyone's day and health. Other good things to help men's reproductive health is make sure he has healthy eating choices, stop smoking, and limit alcohol. Just like I went to the doctor to make sure I would be okay to conceive and then carry a baby it is also a good idea to get your man to the doctor for a checkup. Also ditching the tidy-whiteys and embrace boxers can help boost healthy sperm.
These "Honey-Do's" along with taking Proxeed plus are great steps that your man can do to take the next steps towards parenthood. Check out Proxeed plus to order your own male prenatal supplements and to learn more about fertility. There are also really great educational fertility resources and videos.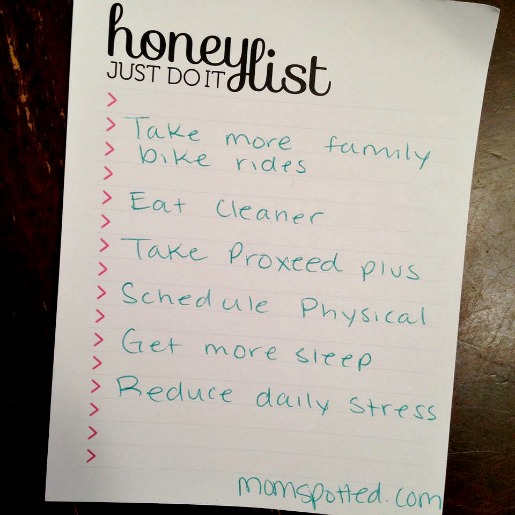 Proxeed plus is a complete carnitine-based formula for male fertility that targets multiple sperm functions, including morphology, motility, concentration, count and linear projection. For more information, visit www.proxeedplus.com  Use coupon code "SPERM" to use at checkout for $10 off purchase.
This is a product-provided, sponsored conversation that contains affiliate links. I received a box of Proxeed plus for my own personal use. All opinions, text and experiences are my own. These statements have not been evaluated by the Food and Drug Administration. This product is not intended to diagnose, treat, cure or prevent any disease.