We have had a pretty dry spring which is uncommon here in Massachusetts but recently we've had a few long strings of rainy days. I wonder now how we survived the long winter months cooped up inside because just two days in we were climbing the walls. I needed a good umbrella preschool craft for Sawyer.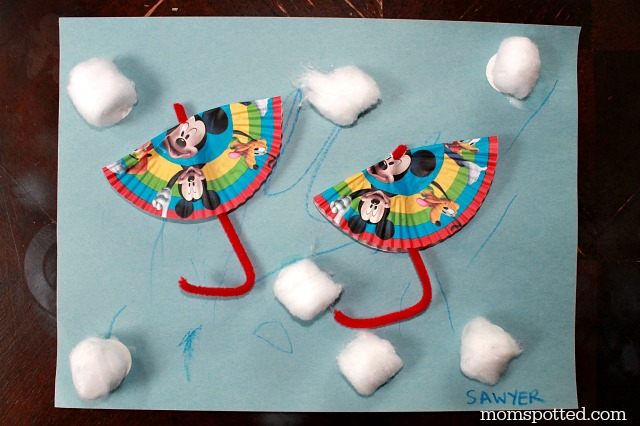 I thought to help move the time along I'd do a fun rainy day inspired craft. I remembered seeing a cute project one of my awesome contributors show in another post.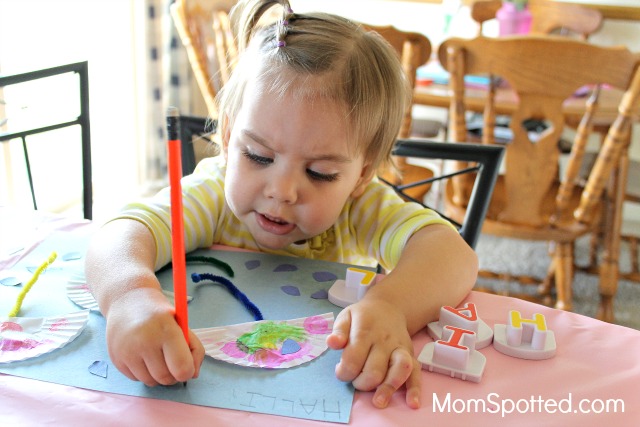 I had asked Megan and she told me it was muffin cups and pipe cleaners so I grabbed a few craft supplies and made our own.
SUPPLIES NEEDED
1 piece blue or gray construction paper
1 piece white construction paper
cotton balls
school glue
blue crayon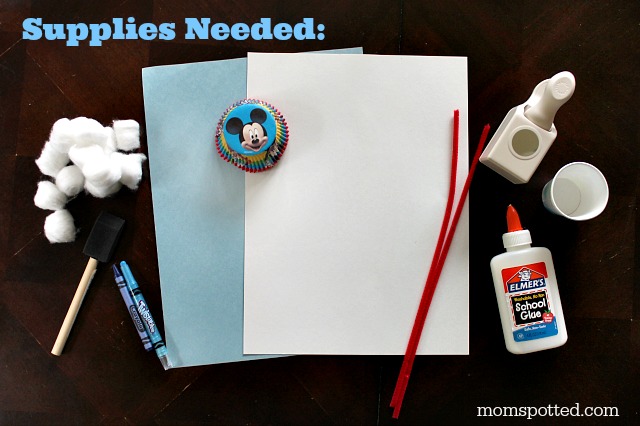 To get him started I had him color the paper with the crayon to make rain. Depending on your child's age will determine if you get droplets or scribbles. Either way, they all look great.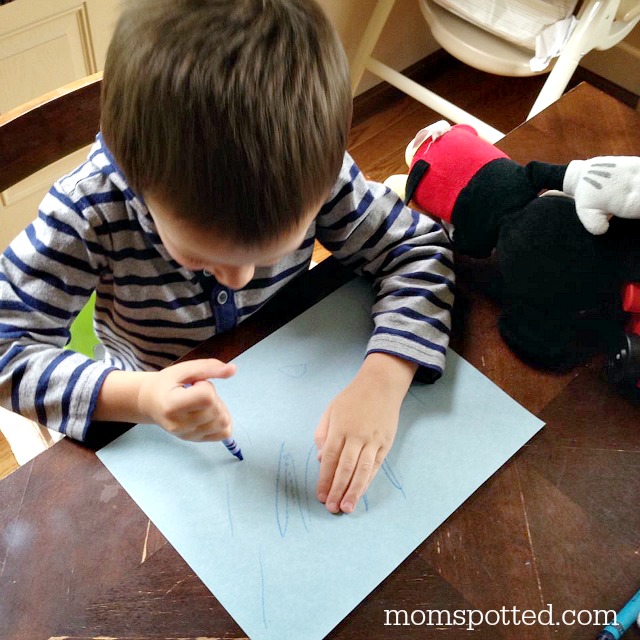 The we folded our cupcake liners in half and cut our pipe cleaners in half too. Bend the pipe cleaners so they make a "J" shape.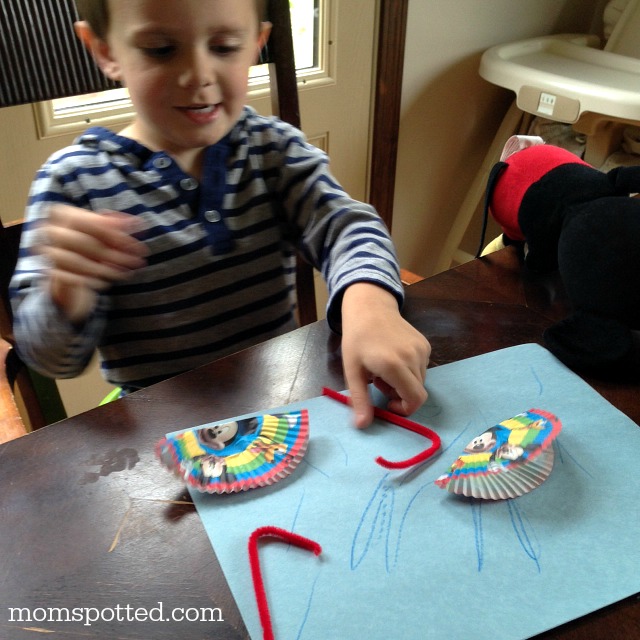 Stick your pipe cleaners through the center of the liners and glue them down to the blue or gray piece of construction paper. Hold them down momentarily to let them stick better. They won't stick right away otherwise.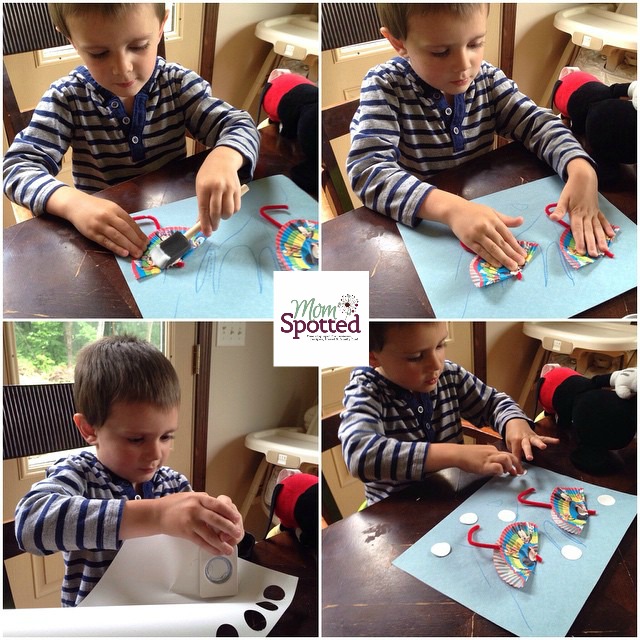 My kids love to use paper punches so I always try to work them into crafts somehow. This one-inch circle punch is a great size for Sawyer and the Martha Stewart ones are easiest for him to punch. Sometimes he can do it on his own but often he still needs a little help from mom. Make as many circles as you want clouds and then glue the circle to the page.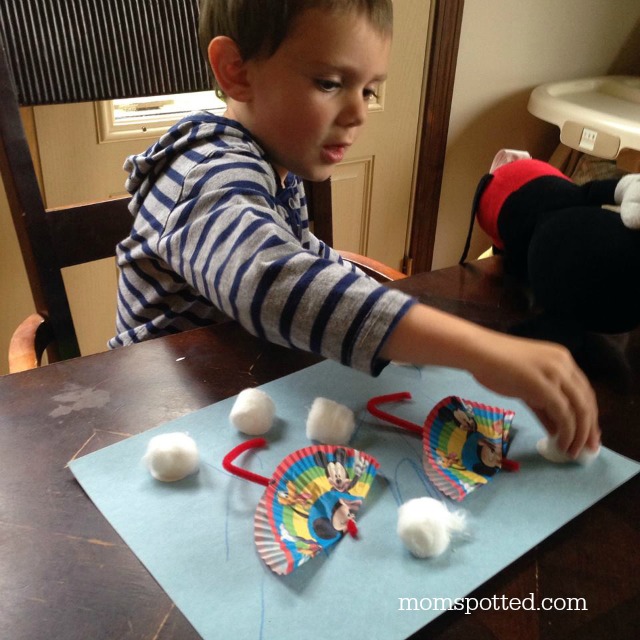 Then take your cotton balls and glue them to wear you put all your circles. After that, you are done and end up with one very proud child like I did. Sawyer thought his umbrella preschool craft was such a fun project and LOVED how it turned out!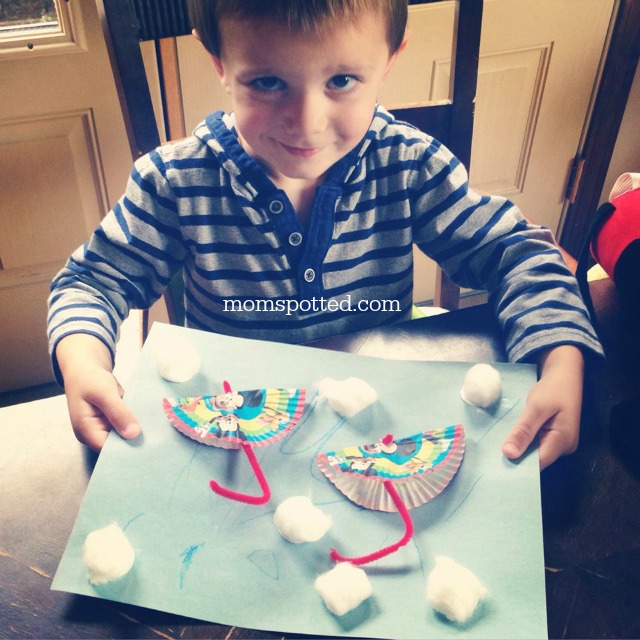 Sawyer saw I had extra supplies and wanted to make it again so, this time, I stepped back and didn't give him any directions. He was able to use any of the supplies remaining however he pleased. He thought this was really fun!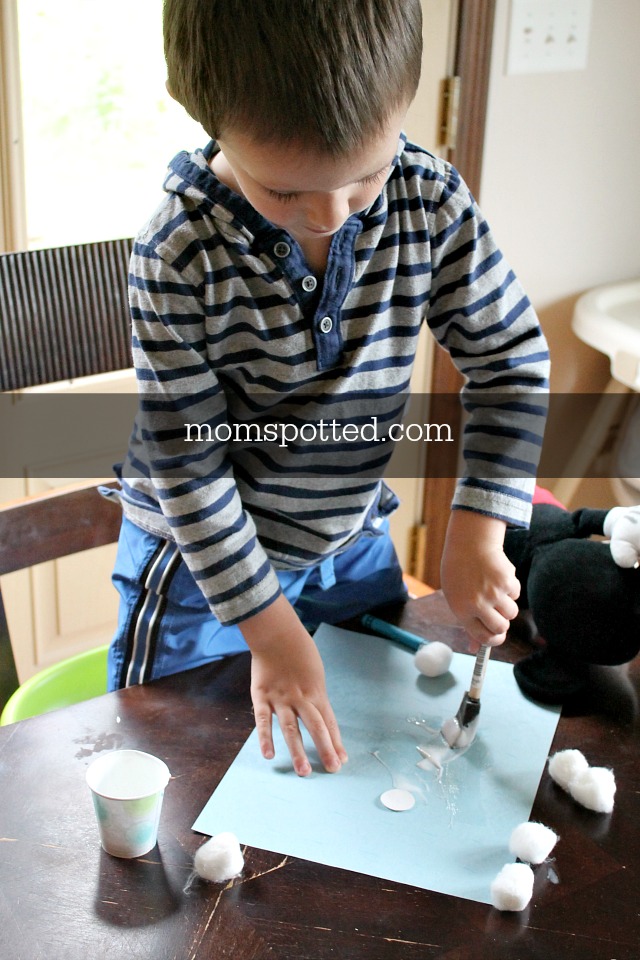 He asked if we had any glitter so we added a little to this one which you could include in your main project too.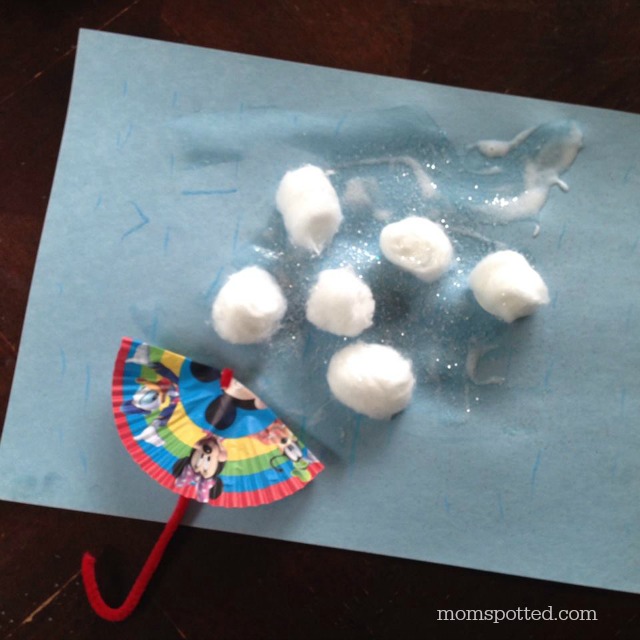 Are you stuck inside looking for a way to beat the boredom? For more fun craft ideas make sure to follow our Fun Crafts with Mom Pinterest Board!
Follow Jennifer MomSpotted's board Fun Crafts With Mom on Pinterest.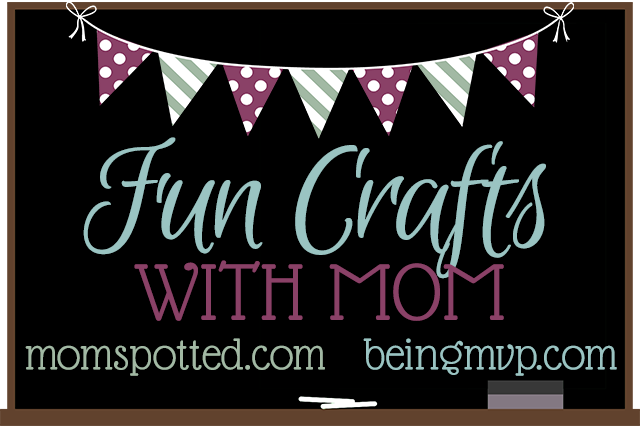 Every Monday we want you to come and link up your latest craft you made with your kids and share here! Now head on over and check out Being MVP's DIY Tassel Essential Oil Diffuser Necklace.