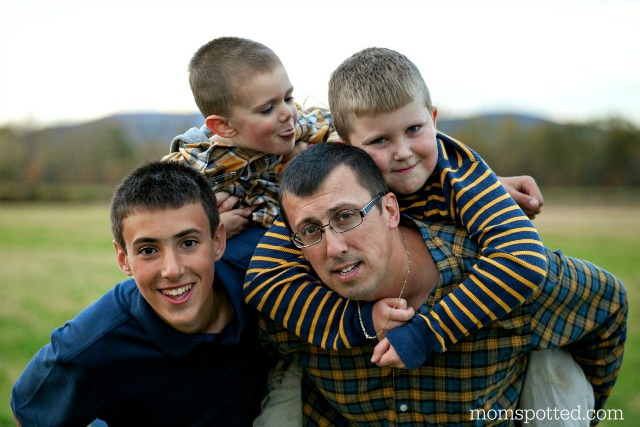 Being a parent is a hard job. You always want to do your best yet you always feel like your never done. That's because with parenting the job is never done. There is always a new stage to conquer and a new issue around the corner. We often do our best to make it through each day by making sure everyone is fed, clean, and cared for.
We often forget to step back and say thanks. Thanks for being a great parent, thanks for always being there. Thanks for putting me first and thanks for just being you. My husband is a great husband but he's a phenomenal father. He is almost always patient and willing to listen to all parties involved. He's always calm and collected when the rest of us are ready to lose our minds. I try to take credit for making this family run but truth be told he's the glue. He keeps me going and he keeps them going. He's always there and his family is always his first priority.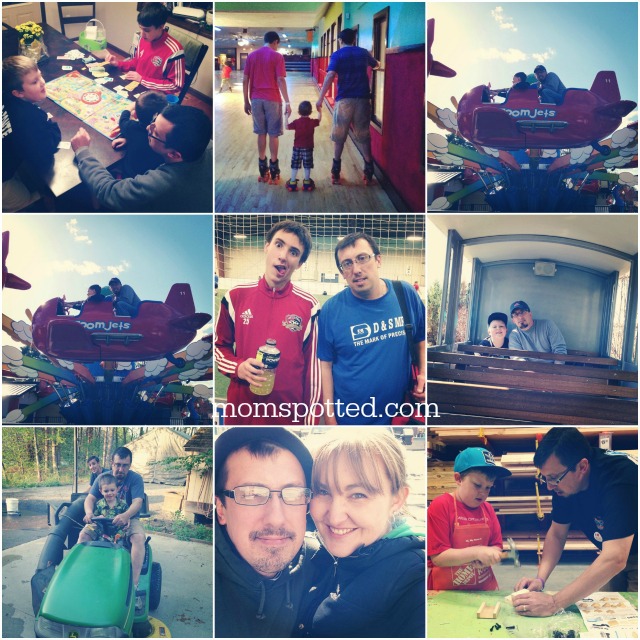 With Father's Day approaching it's a great way to do something special for dad. If you want to spoil your Dad or husband this Father's Day a Kenmore Elite Grill is the way to go. Kenmore grills deliver trusted grilling performance while giving backyard chefs an opportunity to turn their backyards into outdoor kitchens worthy of the "grill master." Which means your man will be king of the grill on the next family cookout when he gets to cook behind this bad boy!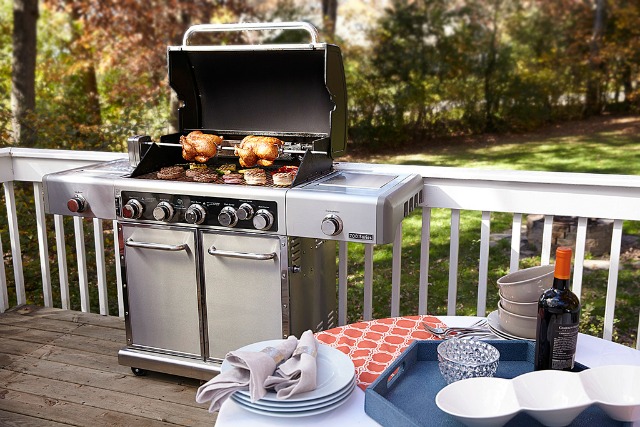 I mean seriously, look at this grill! I would love to be able to rotisserie chicken on the grill! What an awesome feature! It's not the only one either! Kenmore Grilling Performance is rooted in noteworthy product features:
Larger cooking surface and more burners provide plenty of room and the right amount of heat for every dish to deliver just-right results
More power with higher BTUs for a big family or gathering
Achieve even-grilling with powerful and even heat distribution (verified with testing) for even-grilling results from corner to corner
Versatility through a wide variety of features that vary by model, such as rotisserie attachments, side steamers, smoker and ovens for your specific grilling needs. You can even have a refrigerator in the grill, to keep all ingredients on-hand and make entertaining even easier.
Convenience features in the design, such as interior lights and exterior LED control panels, for night grilling and a stainless grate to prevent rust
If all that is enough to sway you then know that Kenmore is the most awarded brand in the industry!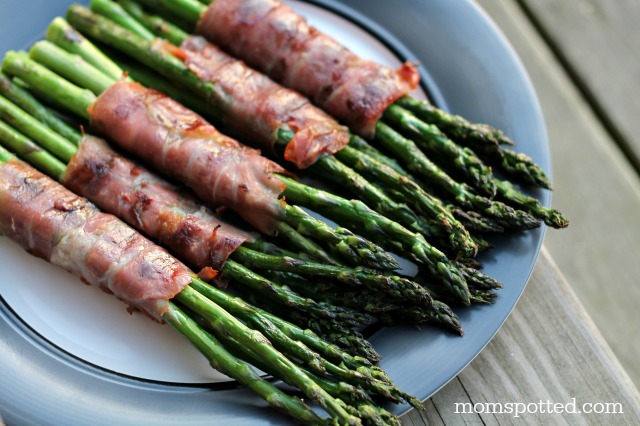 If you're looking for great recipes to try out on your new grill you can try one of my favorites  Grilled Prosciutto Wrapped Asparagus – or find great grilling recipes on cookmore a Kenmore site. Now through July 4th, take advantage of the great offers on Kenmore grills at kenmore.com/grills or at your local Sears store.
This is a sponsored post written by me on behalf of Kenmore Elite Grills.