"Disclosure: Compensation was provided by Dietz & Watson via Mode  Media. The opinions expressed herein are those of the author and are not indicative of the opinions or positions of Dietz & Watson."
I love the grill. I also love this Grilled Prosciutto Wrapped Asparagus. If we can use it every night for dinner as well as lunch too on the weekends I'm incredibly happy. Not only do I like all the foods I make on the grill but I just feel like I eat healthier overall. I like meals where I can cook everything outside and I'm not running in and outside repeatedly. If I can do all the prep ahead of time is just an added bonus.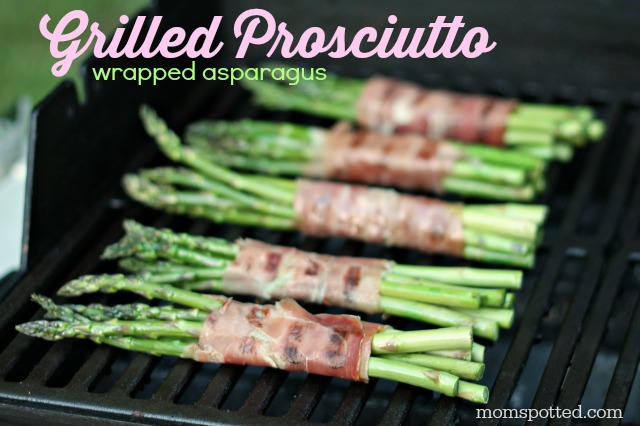 Have you ever used prosciutto before? I hadn't. I've been seeing recipes I've really wanted to make with it for a while but it was expensive and I wasn't sure if I wanted to take the chance of not liking it. Then I was standing at the deli over the weekend and the girl behind the counter was raving about these grilled prosciutto wrapped asparagus she had over the weekend. I am a huge asparagus fan and that just sealed the deal.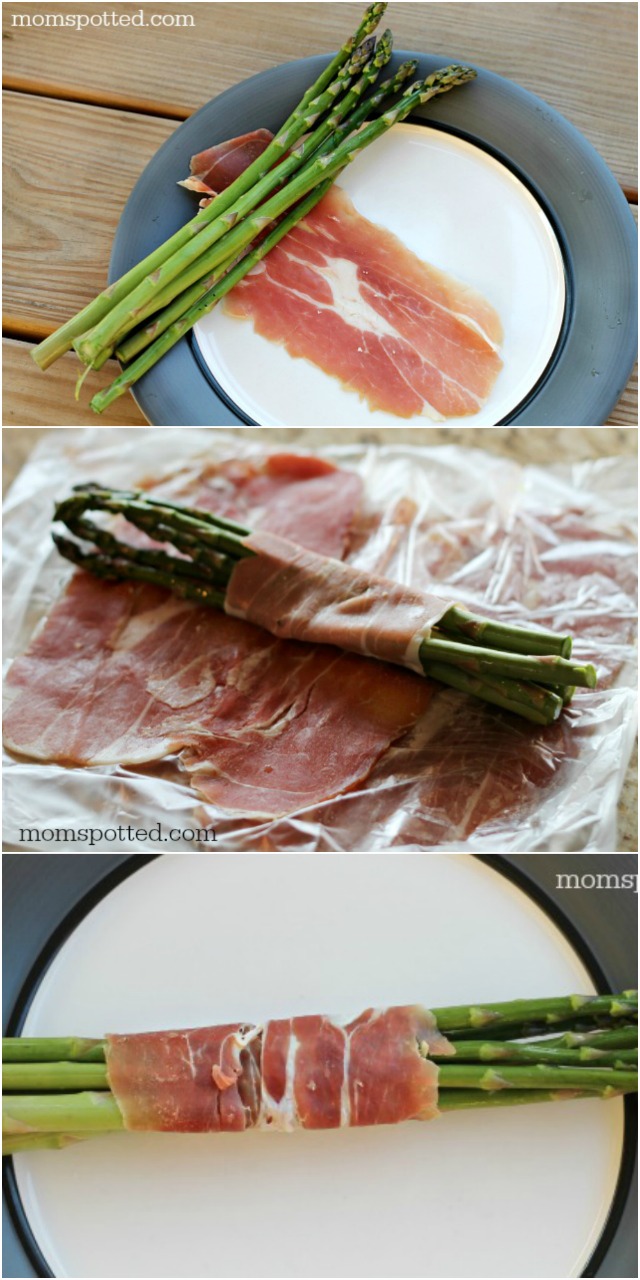 What I didn't expect was that prosciutto is actually sticky. Not sticky like a sticker but sticky like a window cling. It sticks to everything you lay it on so the thinner it is the harder it will be to work with. I first attempted transferring it to a plate and realized it was just easier to bring the asparagus to the meat. I clumped six spears to each piece of prosciutto. When you begin to roll it and the prosciutto makes a full spin it will just naturally stick to itself and self-seal.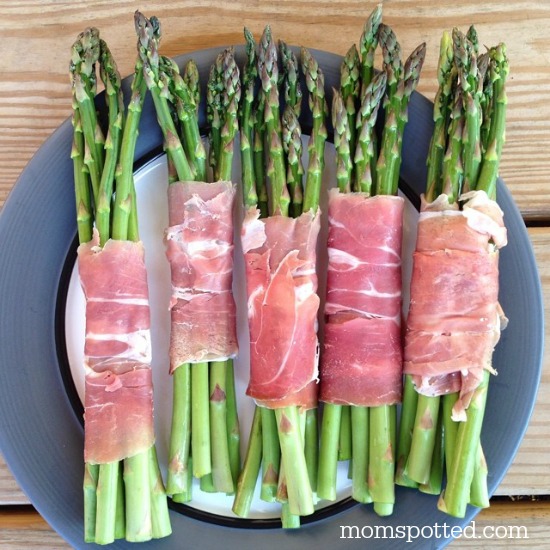 Just before I placed them on the grill I brushed the side I was laying on the grill with a little bit of EVOO.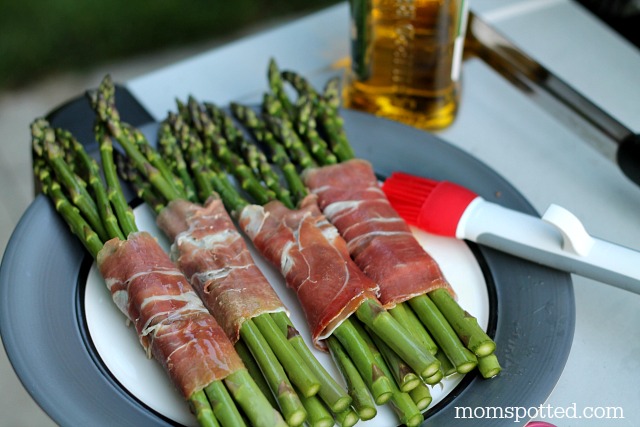 Then I laid on the grill and let sit for several minutes. Coated the top with EVOO and then turned them over.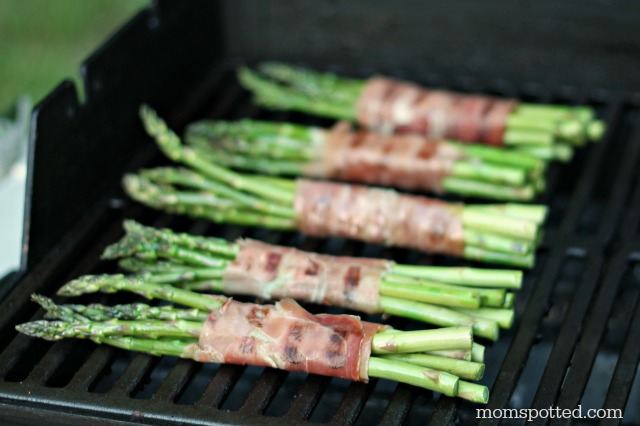 Once flipped I covered the grill for several minutes. Once you have some nice color to your prosciutto they will be done.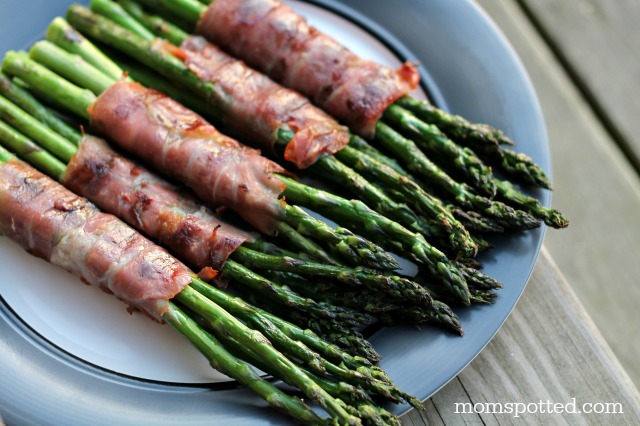 This was delicious, like lick your fingers good. My husband isn't a fan of asparagus and even he thought these were amazing. I will definitely be serving these for our next outdoor party. They will great appetizers or side dishes! I'm going to make them as meals!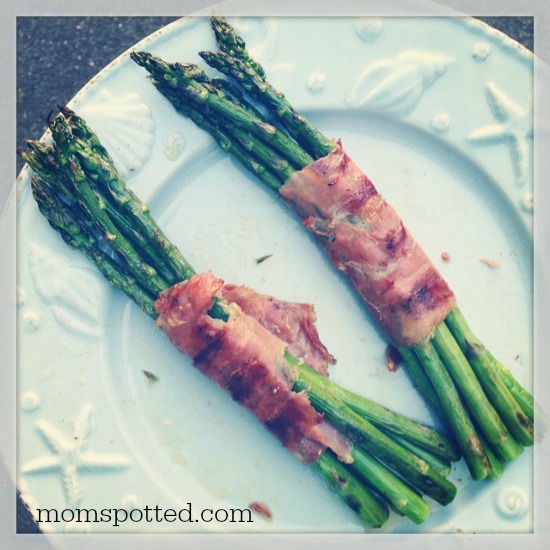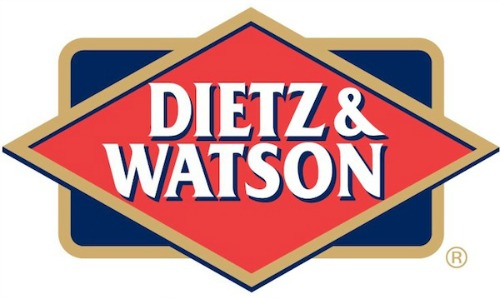 Grilled Prosciutto Wrapped Asparagus
Ingredients
Asparagus

6 spears per grouping

Dietz & Watson Prosciutto (1 slice per grouping

Extra Virgin Olive Oil
Instructions
Wash & dry asparagus. Take 6 spears and wrap one slice of prosciutto around the outside holding all 6 spears together. Repeat. Brush a light layer of EVOO over grouping. Place on grill. Let cook on low heat until prosciutto starts to mark. Flip and repeat. Close lid for 5 minutes and then remove and serve.
In 1939, Gottlieb Dietz set out to produce the tastiest deli meats in the Philadelphia area. Today, Dietz & Watson is one of the largest preparers of premium deli meats and artisan cheeses, offering over 500 products. But they're   most proud of what hasn't changed: they're still a family owned & operated business, now in its 4th generation. After 75 years, the Dietz & Watson family is still passionate about what they do best—providing fresh and delicious deli products, from their family to yours.