I'm all about dinner shortcuts my kids will love. This Philly Cheesesteak sub is one recipe I will keep using, and Hamburger Helper® brings it all together! It's been a long time since I've purchased Hamburger Helper® and when I recently visited Walmart to pick up a box to make a recipe I was impressed with just how many different varieties they had. I couldn't resist picking up several boxes!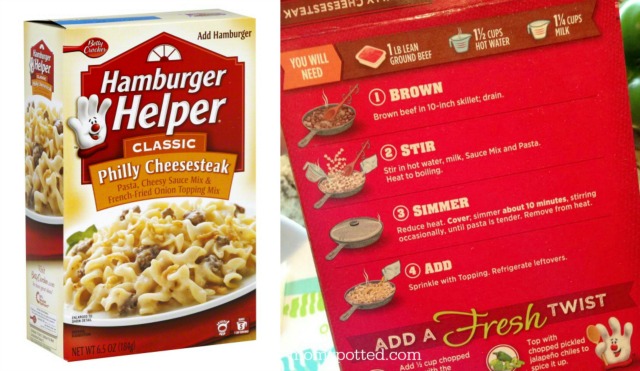 My pickiest son thinks the Philly Cheesesteak by Hamburger Helper® is best served made just as directed on the back of the box. With five people to feed I wanted to make this a dinner we could eat all together and I didn't want to run back to the store for another box. I looked at what I had on hand and knew exactly how I was going to make this one box feed all five of us.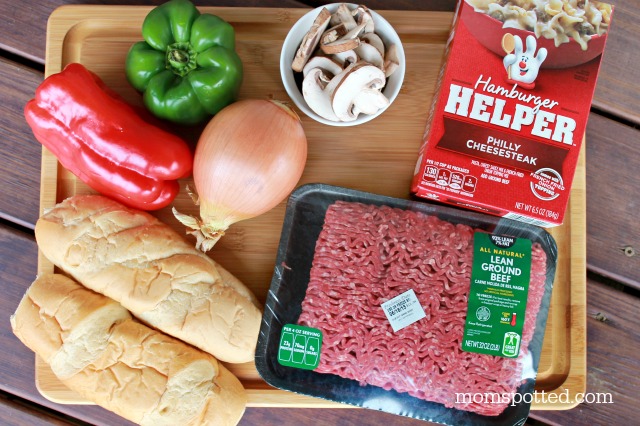 INGREDIENTS NEEDED:
2 pounds lean ground beef
1 package of Hamburger Helper® – Philly Cheesesteak
1 1/2 cup hot water
1 1/4 cup milk
1 red pepper, sliced
1 green pepper, sliced
1 onion, sliced
1 1/2 cups mushrooms, sliced
1 teaspoon coconut oil
fresh bread
cheddar cheese slices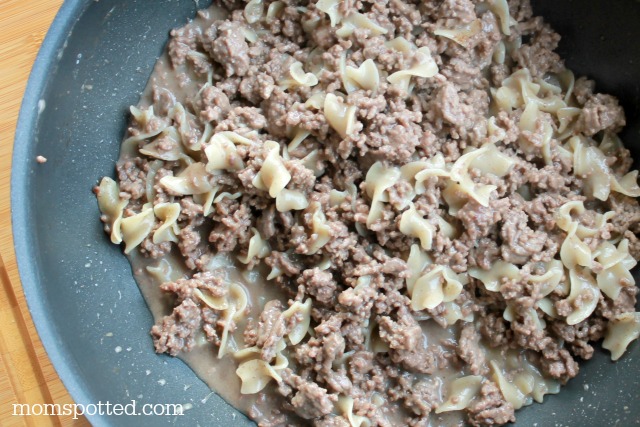 First cook your Hamburger Helper® as directed. Just remember you are using 2 pounds of hamburg versus 1 pound. In another pan saute your vegetables in a teaspoon of coconut oil. Keep heat on low and cover, stirring occasionally.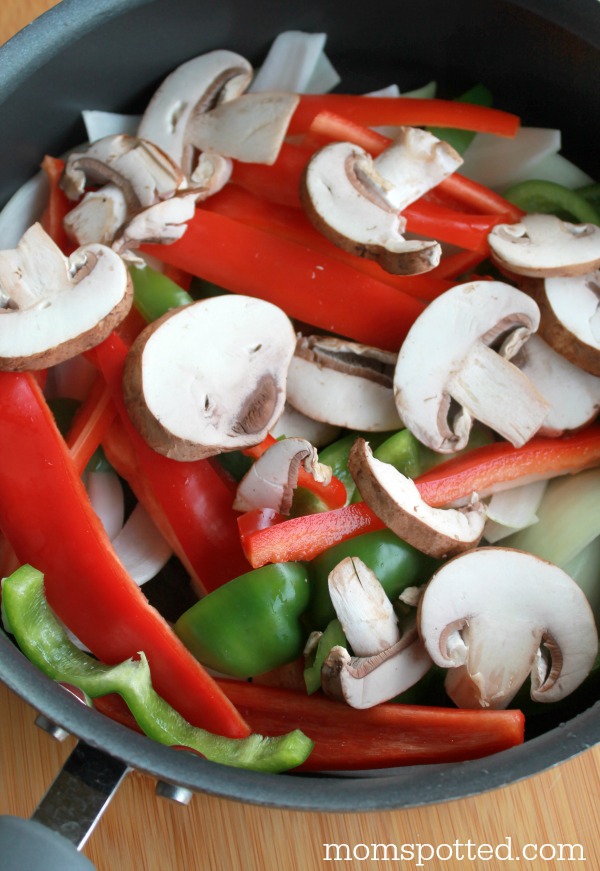 After simmering for 10 minutes do not remove your Hamburger Helper® from heat. Instead remove the lid and combine your vegetables. Let simmer for 5 additional minutes or until the remaining liquids have been cooked up.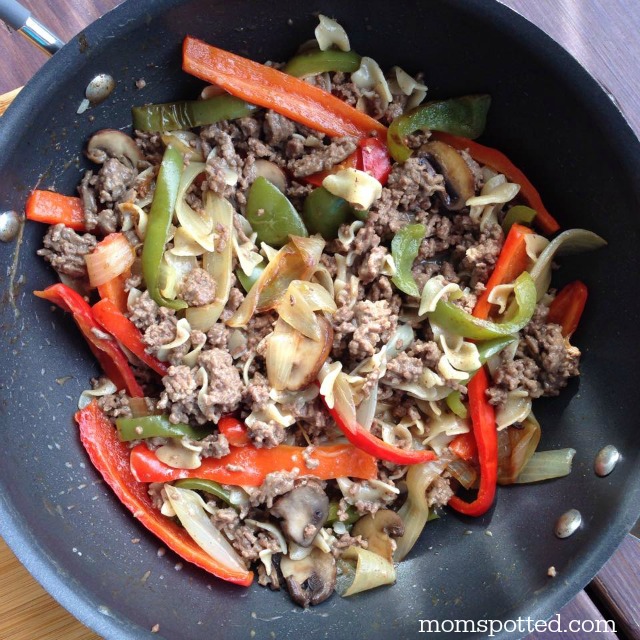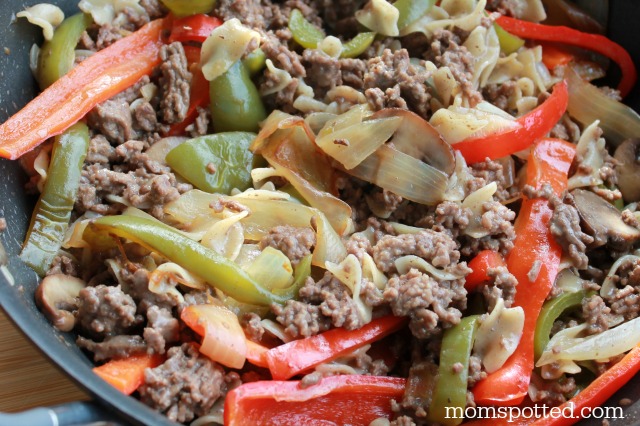 Take a long grinder roll and lay several slices of cheddar cheese down. Scoop your Philly Cheesesteak mixture into your bun. If you don't mind a little miss I actually recommend over filling it a bit.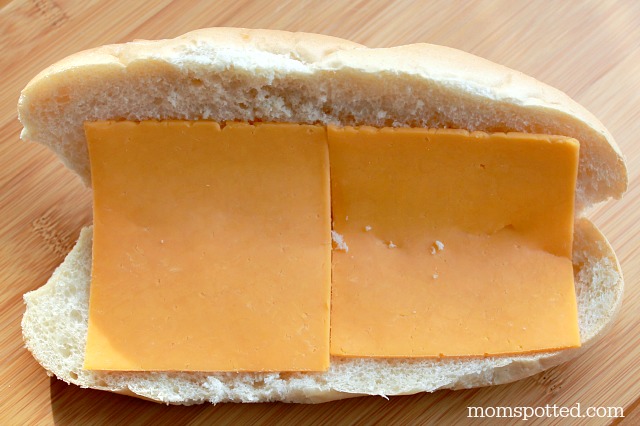 Talk about your family lining up with their dinner plates, this is the meal to have that happen! It was so good! I almost couldn't even believe that it was Hamburger Helper®! I have to stock my cabinets to make this a monthly regular meal in our house because the whole family loved it!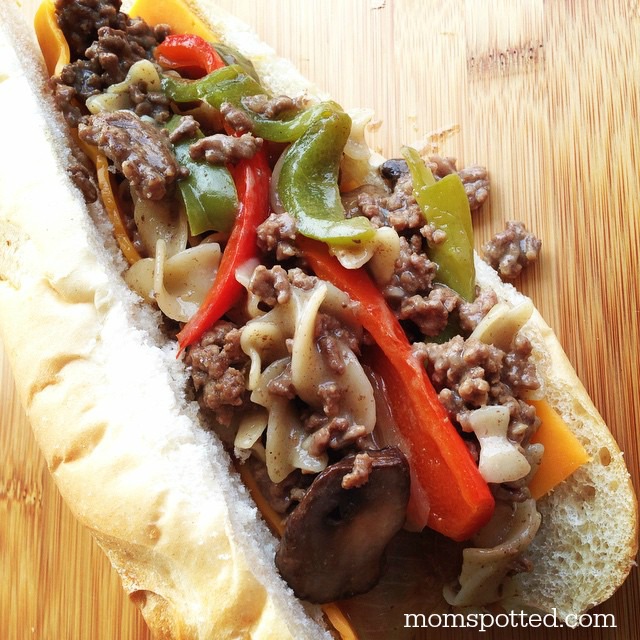 Even Mr. Pickypants. He instead just removed the peppers and mushrooms and ate his on a snowflake roll with a slice of cheese. He even went as far as having a second sandwich.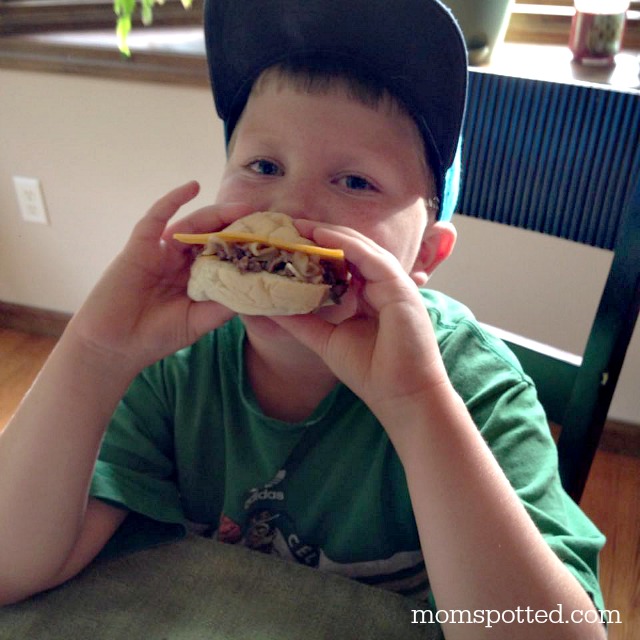 Did you know this month is National Hamburger Month? Hamburger Helper® wants you to join in on this month long celebration and pick up your favorite Hamburger Helper® varieties. Check online now for great dinner ideas and a money saving Ibotta coupon too!
Also, check out our previous post on having a successful trip with little ones to the store!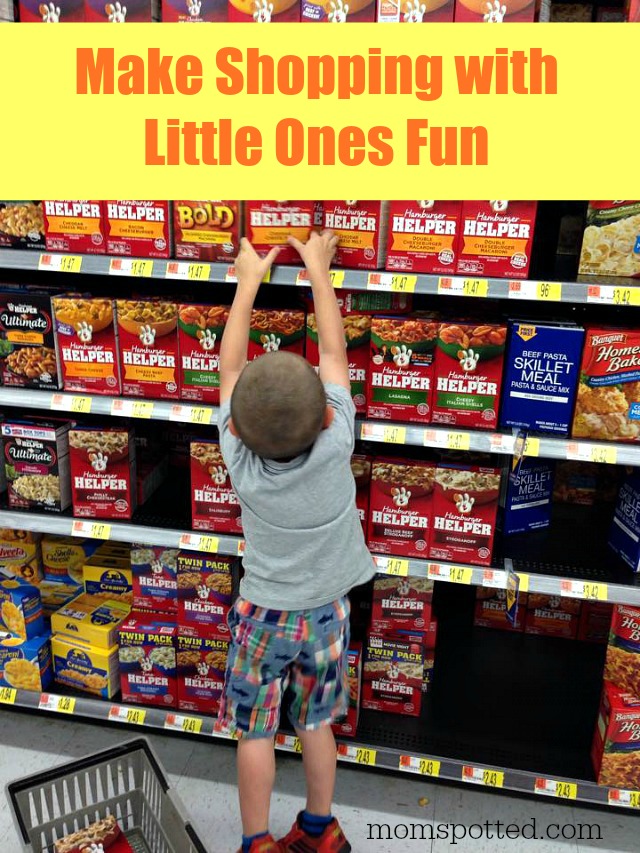 This is a sponsored conversation written by me on behalf of Hamburger Helper® . The opinions and text are all mine.