I can't believe it is May already! School is winding down, and summer is swiftly on its way. My kids live outside and hate when it is time to come in. Hayden asks almost everyday if it is warm enough to swim. It is warmer, but not warm enough for swimming yet. He has been especially excited about swimming since we read the book "The Whale In My Swimming Pool." It is a new picture book by the illustrious Joyce Wan who is also the author of You Are My Cupcake and illustrator of Sleepyheads. Both of my kids have read "The Whale in My Swimming Pool" at least 100 times already because the absolutely adore it.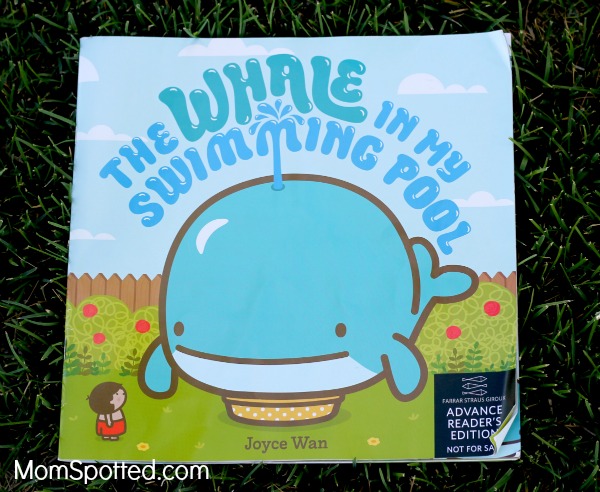 There is a little boy who is just like Hayden and is really excited to go swimming! It is a beautiful sunny day that is perfect for swimming. Unfortunately his swimming pool is occupied. There is a giant whale in his pool and it isn't going to move. Nothing the little boy tries to get the whale out of his pool works. Finally he comes up with a great silly solution and is able to enjoy the beautiful day.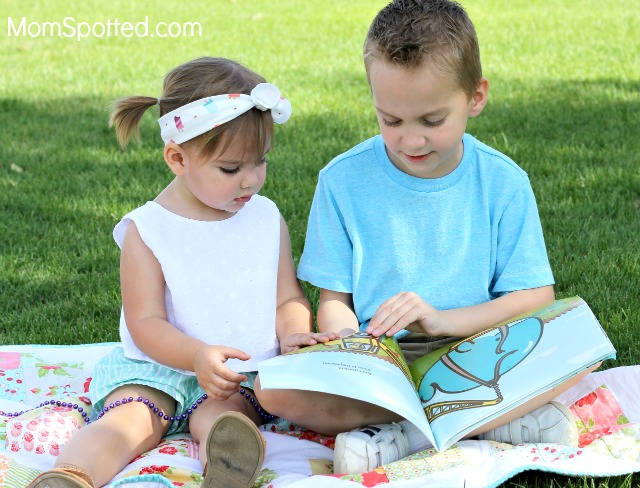 The pictures in "The Whale In My Swimming Pool" are gorgeous. They are big, bright and eye-catching. There is so many fun little details. The story is perfect for both Hayden who is 6, and Halli who is 2. They both love this book and giggle the entire time we read it.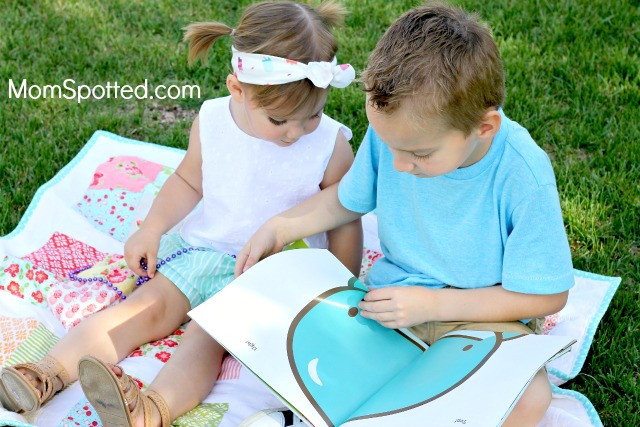 Hayden is also a good little kindergarten reader, and he loves to read this book independently. Halli brings it to him all the time to read it to her, and it melts my heart every time.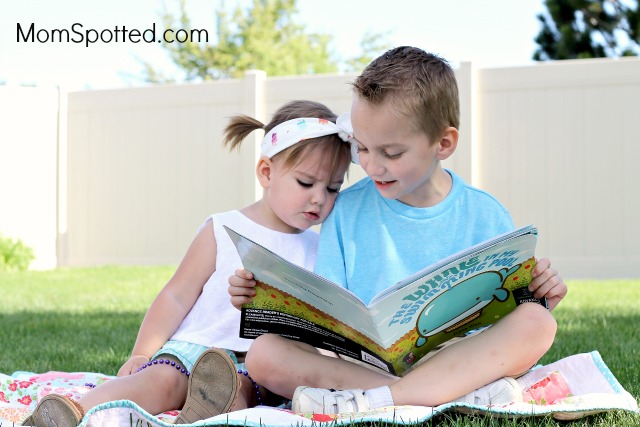 "The Whale In My Swimming Pool" is such a fun book and a great one to add to your collection. It is perfect for summer time and your kids will be giggling through the entire book. They might even wish that a whale was in their pool by the end of it.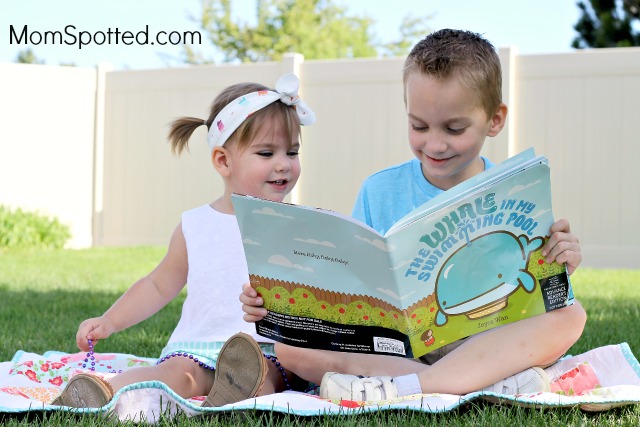 Right now one (1) Mom Spotted reader has the opportunity to win ONE (1) "The Whale In My Swimming Pool" book.
To enter use the Rafflecopter form below. Good Luck!
Contest ends 6.8.15 at 11:59pm. For Official Giveaway Rules click here. U.S. Residents