I have been working hard on being healthier this year. I have been trying to exercise, and help keep my family actively moving every day. I have also been menu planning, eating cleaner, and really watching what I put into my body. My biggest downfall is that I have a major sweet tooth, and I especially love ice cream. Especially at the end of a long day I really love to indulge with a nice big bowl of cold ice cream. My sweet tooth has by far been the hardest thing to keep under control while I have tried to make healthier choices.
Müller yogurt is one of Europe's most popular yogurt brands. They have been perfecting indulgence for the world's most notorious pleasure seekers for more than a century. Now Müller has created some delicious yogurt flavors that are ice cream inspired. The new flavors include Raspberry Chocolate Chip, Vanilla Bean, Strawberries and Cream, and Mint Chocolate Chip. All of the new Müller yogurt flavors are all a good source of protein, and an excellent source of calcium for 210 calories or less.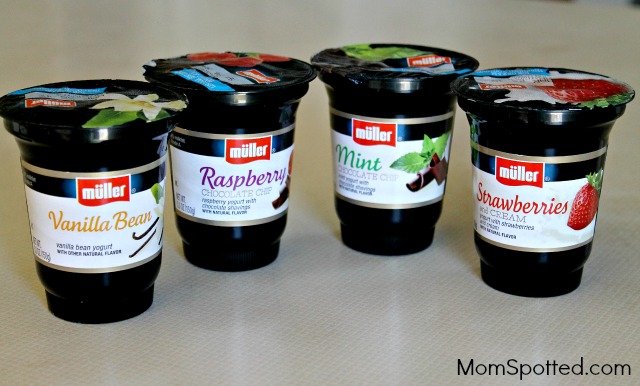 I love all those flavors of ice cream and was excited to see how they compared. The portions are just enough to help curb my sweet tooth and since they are so full of protein I also notice I stay full for a while. My absolute favorite flavor is Raspberry Chocolate Chip. It tastes exactly like the ice cream. It is smooth, creamy, and delicious. The chocolate chip pieces are actual chocolate and are so yummy. I also really loved the strawberries and cream flavor. I topped it with my favorite granola for the perfect afternoon snack. Vanilla bean was my next favorite and then mint chocolate chip.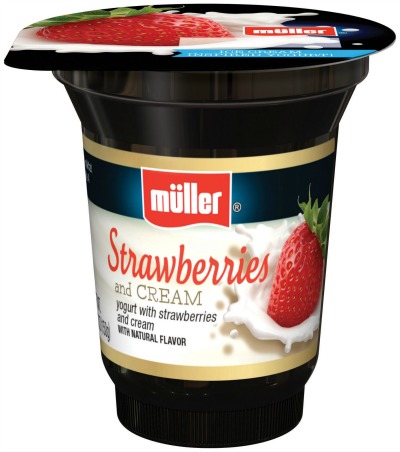 I love that now I have a healthier and guilt free solution for my sweet tooth. They are also gluten-free with no high fructose corn syrup and no artificial flavors, sweeteners or preservatives. Müller ice cream inspired yogurts are perfect for my ice cream cravings.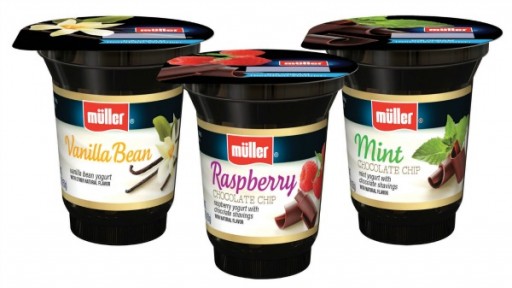 Müller ice cream inspired yogurt varieties are now available nationwide for a suggested retail price of $1.00. Look for the black Müller packaging in the yogurt aisle.