Now that the days are getting warmer and the sun is out longer we are constantly outside. We love it. We are outside first thing in the morning and we are out there until bedtime. We wanted to make your own bird seed feeders because we love finding fun crafts that can be for the outdoors. I have so many ideas and can't wait to start doing them all!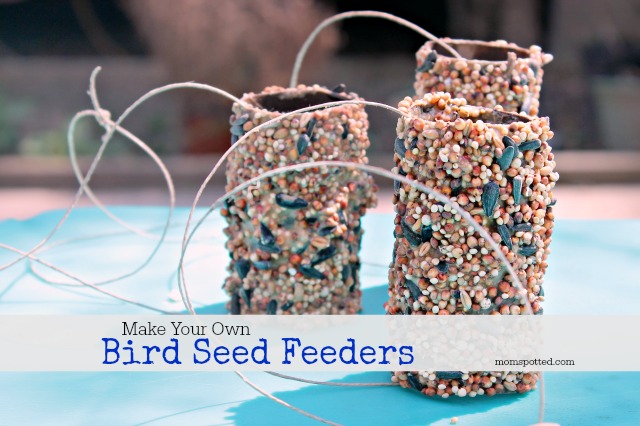 This one is super simple and you probably have all the supplies already on hand.
Supplies Needed:
paper towel rolls or toilet paper rolls
twine / hemp cord
peanut butter or any other nut butter
butter knife
paper plate
scissors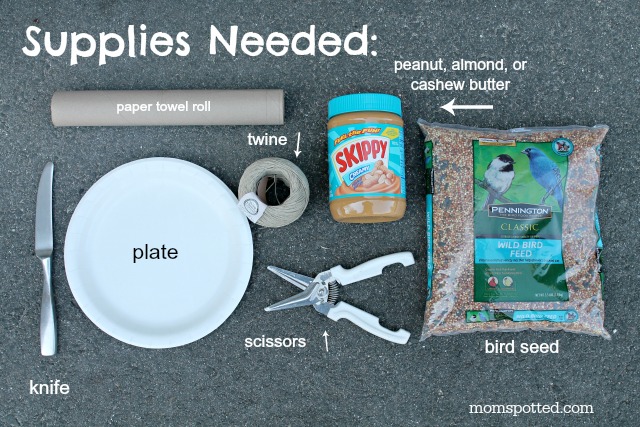 Cut your paper towel roll into three sections and pout your bird seed into a plate. Make sure there is plenty of bird seed.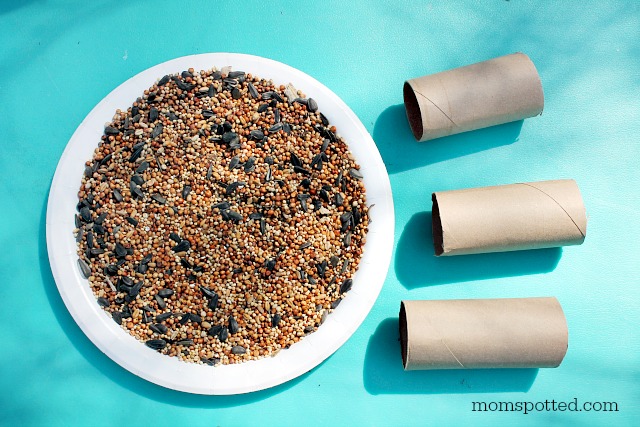 At the last moment I remembered that I had a cashew butter that had recently expired and I thought instead of letting it go to waste I'd use that instead. I know items don't really go bad the day marked on the packaging but in my head I just can't use them. So the consistency was a little off from regular peanut butter. If you have thick butter you can use the knife to spread it on. If you have a creamy, more natural butter then pour some on another paper plate and your child can roll the tube in the creamy butter first.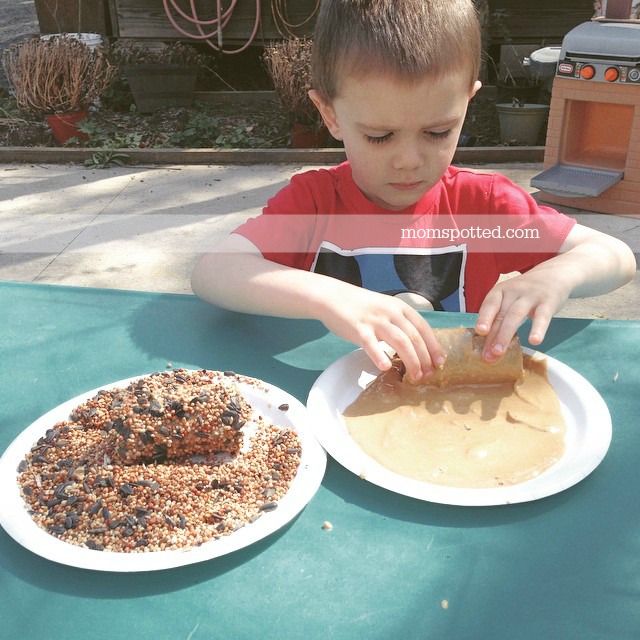 At first Sawyer really had a hard time willing himself to get sticky. He kept a very serious face throughout the entire process. He slowly went from creamy butter to seed and back to start again and repeat.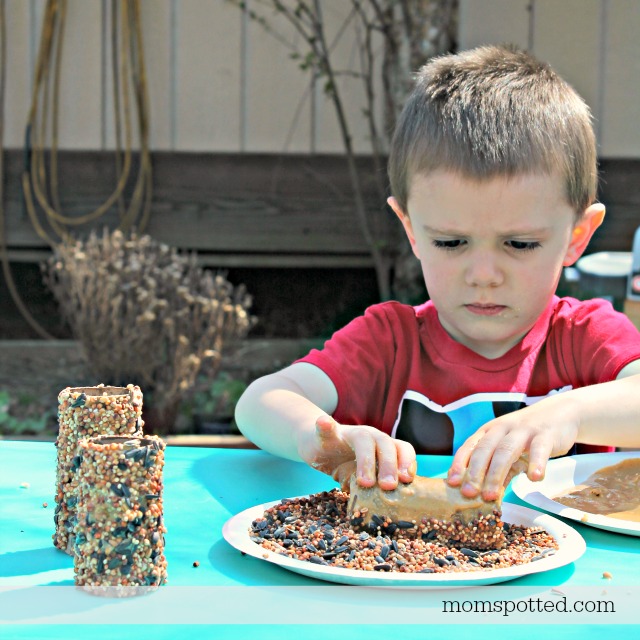 When he was done though he was all about getting messy. First, he pretended he was going to come get me with them and then he decided to butter and seed half his toys with the left overs.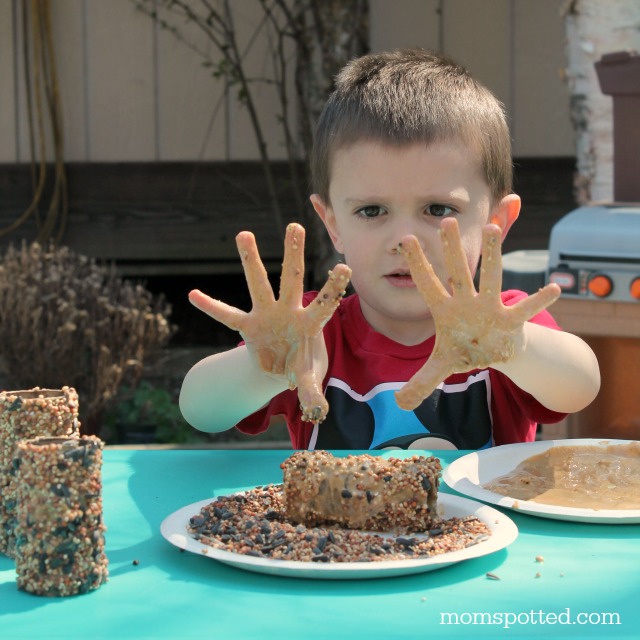 To hang I cut some long strips of hemp cord and knotted them at the top. Then we walked them all into the woods where we can see all the nests in the tops of the trees. Sawyer had so much fun hanging his up on the tree off a branch. We found homes for the remaining bird seed feeders and now we just wait.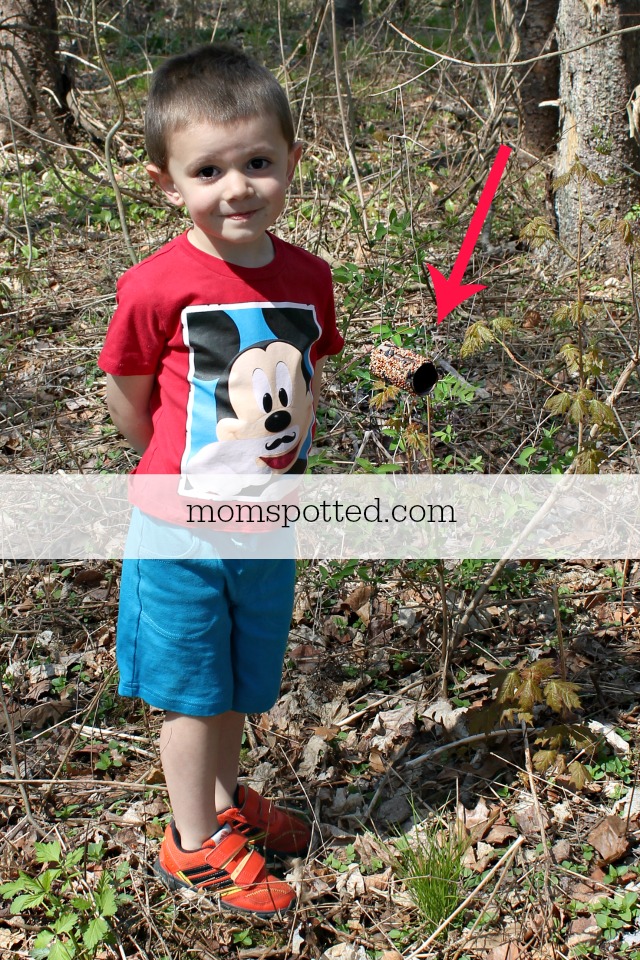 If you didn't have twine you could also just string the tubes over the branches themselves. I worry though that the squirrels and chipmunks will eat them that way before the birds have the opportunity. Also remember that leaving food out of any kind does leave the possibility of other wildlife coming to them out of curiosity. It is well-known, for example, that bears enjoy bird feeders.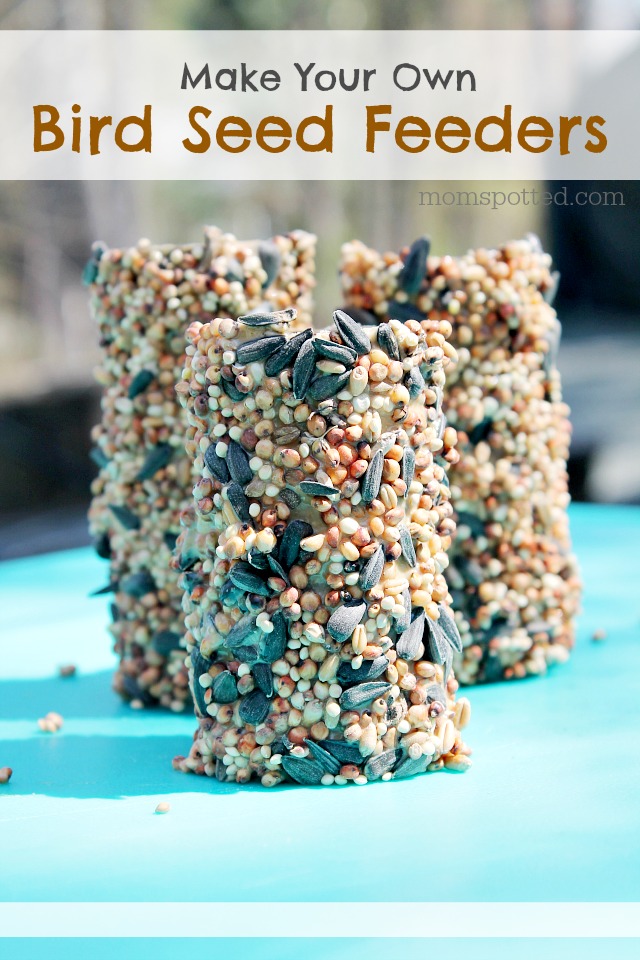 Do you enjoy bird watching? What birds are you hoping to attract when you make your own bird seed feeders?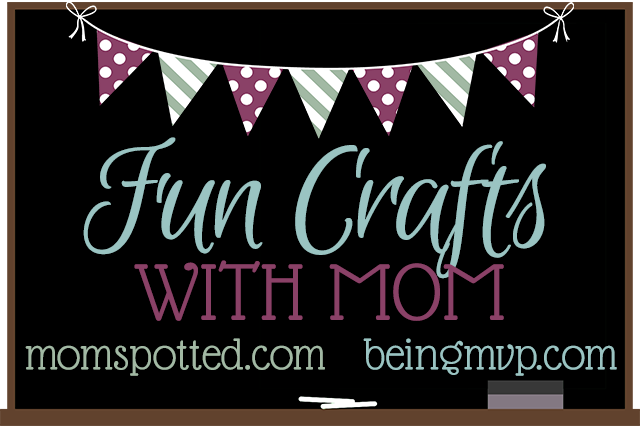 Every Monday we want you to come and link up your latest craft you made with your kids and share here! Now head on over and check out Being MVP's DIY Pencil Holders.