It has been so apparent lately that Hayden is officially a "big boy." Not a preschooler, not a little boy, but he is seriously big. It breaks my heart a little, but it is so fun to watch him grow into his big personality. He really isn't into trains anymore or dinosaurs. He likes big boy things. Like sports, ninjas, and Star Wars! He dreams of one day being a Jedi! Hayden loves talking about Star Wars, playing with his Star Wars Lego's,  and pretending to be a Jedi. He is obsessed to say the least.
When we go grocery shopping Hayden's favorite part is picking out a cereal. While he was going to pick out a cereal he noticed his favorite Star Wars characters all over his favorite cereal boxes! He was so excited about it that he did a little dance right there in the aisle pointing to all of his favorite Star Wars characters.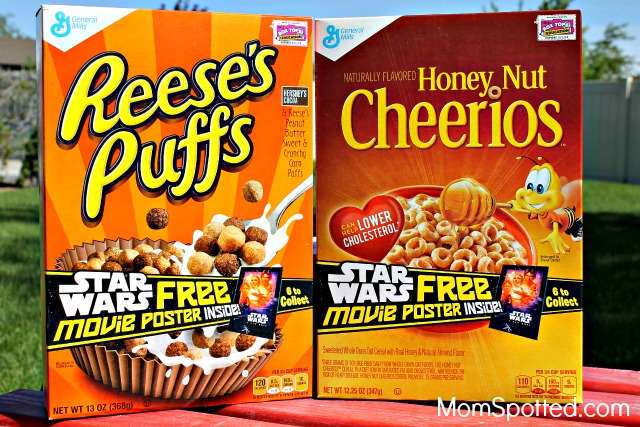 For a limited time General Mills and Star Wars have teamed up together to offer an exclusive vintage movie poster in every specially marked box of General Mills cereals! If you are a Star Wars fan or just love cereal you can collect all six timeless movie posters featuring your favorite Star Wars films. My personal favorite Star Wars film is Return of the Jedi. You can find the movie posters in each participating brand of General Mills cereals, including Cinnamon Toast Crunch, Honey Nut Cheerios, Trix, Cookie Crisp and Reese's Puffs.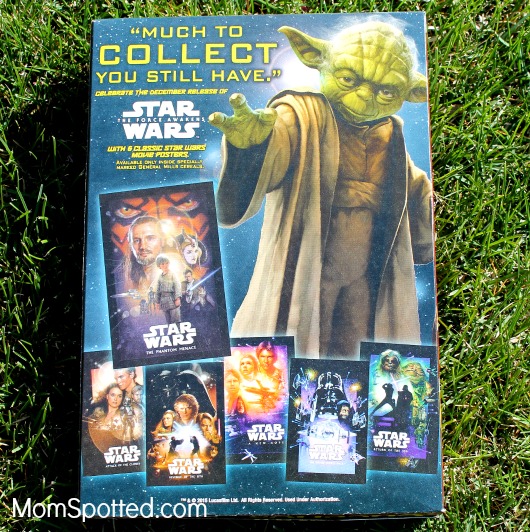 Hayden couldn't wait to get home and open our cereal boxes! The posters are a really good size and also great quality. Hayden kept "oooh-ing, ""awww-ing," and saying "this is so cool mom!" Each of his new posters are already plastered all over his bedroom walls. When he has friends come over he is always quick to point out his Star Wars posters.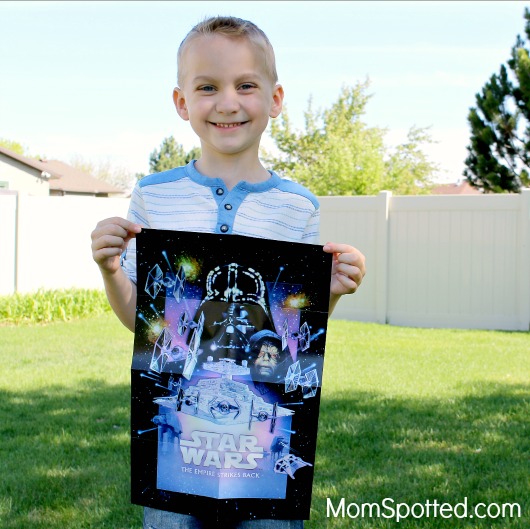 We love General Mills cereals for breakfast at our house. Now they are even better with this great limited time offer with Star Wars.
Right now one (1) Mom Spotted readers has the opportunity to win ONE (1) General Mills and Star Wars prize pack! The prize pack includes 2 boxes of participating General Mills cereals and an exclusive Star Wars vintage movie poster!
To enter use the Rafflecopter form below. Good Luck!
Contest ends 5.31.15 at 11:59pm. For Official Giveaway Rules click here. U.S. Residents