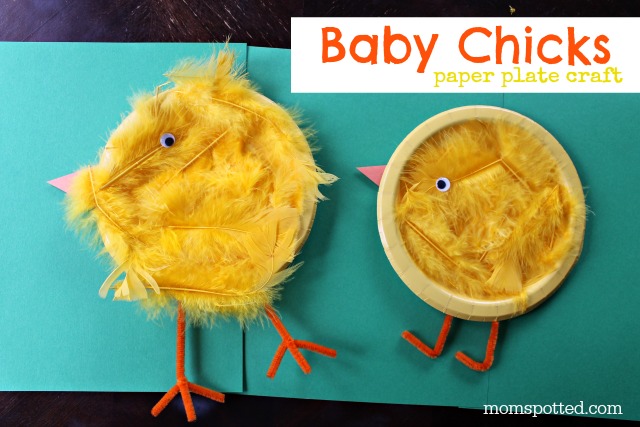 This fun paper plate craft is super easy for any age level. My oldest was telling me about the baby chicks that the school hatch every year and I thought we could do a fun craft to celebrate them. My boys had a lot of fun making theirs!
Supplies Needed:
Yellow Feathers
Glue Dots
Glue Stick
Scissors
Orange Cardstock
For our craft we used the smaller dessert plates but that's just because we already had them left over from a part we had. You could easily use full size plates or even white plates colored or painted yellow if you wanted to add an additional step.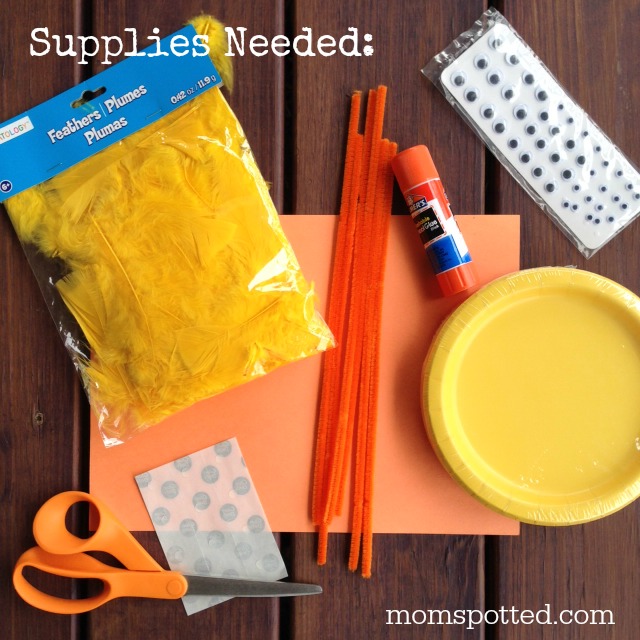 First have your kids take their glue stick and just cover the entire plate with glue. Then cover the plate in yellow feathers.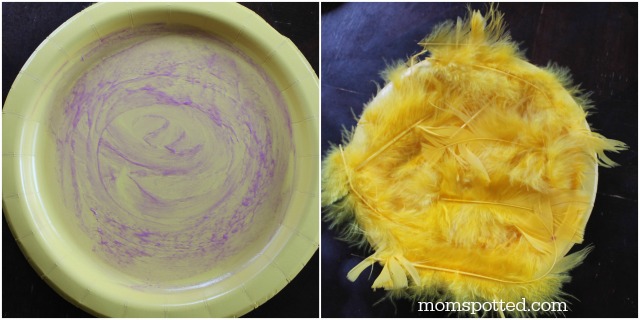 Sawyer had fun covering every inch of the plate while Gavin thought leaving the edges of the plate visible made the chick look more baby like.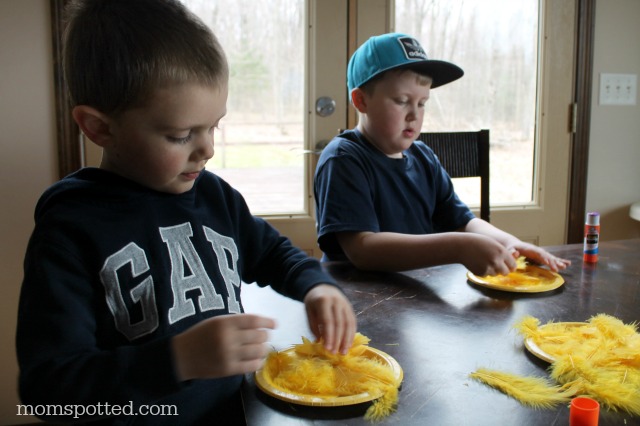 Once your feathers are stuck on flip the plate over. Cut a large triangle with the orange cardstock and glue to the edge of the plate with your glue stick. Check and make sure you made your chick beak enough by checking it first. Gavin thought he had made a huge beak and when we flipped it back over he was surprised at how little it was.
To make the feet you can cut the pipe cleaners in half and then one side in half again. Take the small piece around the bigger piece to form the feet pictured below. Gavin wanted simple feet and just bent his. Both look great! To attach to the plate we used our glue dots. It took about 2 dots for each leg.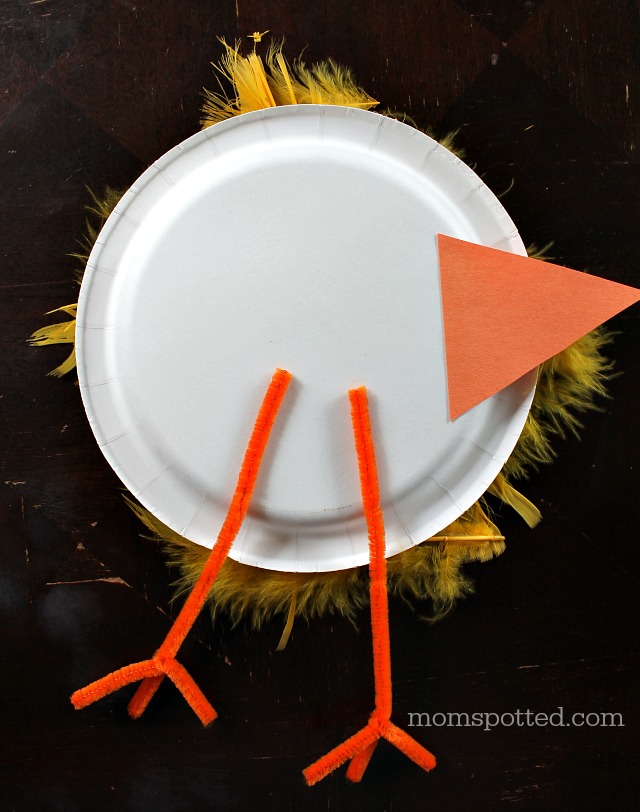 Then flip your baby chick back over and give him an eye. Our wiggle eyes came with self adhesive backing but if yours didn't just add a glue dot to the back.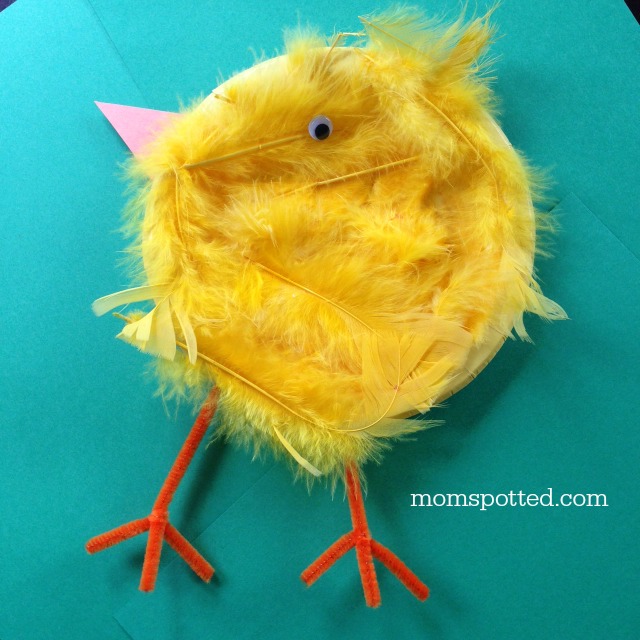 Both boys just loved the finished project and played with them together for a while and now both are happily hanging out in their bedrooms.
Do you know anyone with baby chicks? Do you know anyone who raises their own chickens?
Follow Jennifer MomSpotted's board Fun Crafts With Mom on Pinterest.
For more fun craft ideas make sure to follow our Fun Crafts with Mom Pinterest Board! You can also check out all my other great Paper Plate Crafts here.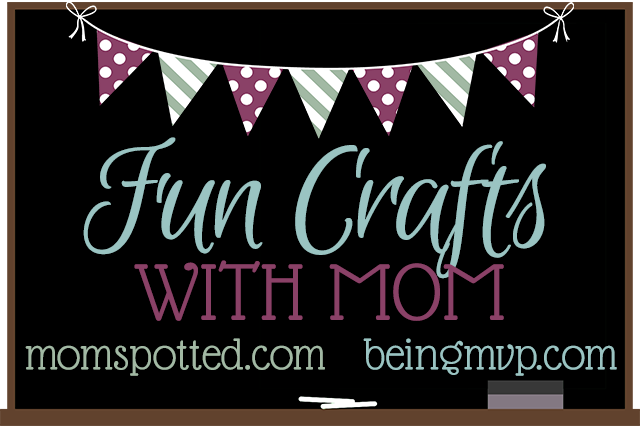 Every Monday we want you to come and link up your latest craft you made with your kids and share here! Now head on over and check out Being MVP's How to Make Magic Treasure Rocks.