I absolutely love Springtime and I love Easter. First of all Easter by far has my favorite holiday candy and second I brought Halli home from the hospital on Easter Sunday. Easter and Springtime is just so special. My kids and I were just able to read a super cute book to add to our Springtime and Easter book collection. It has everything I love about Easter and Springtime.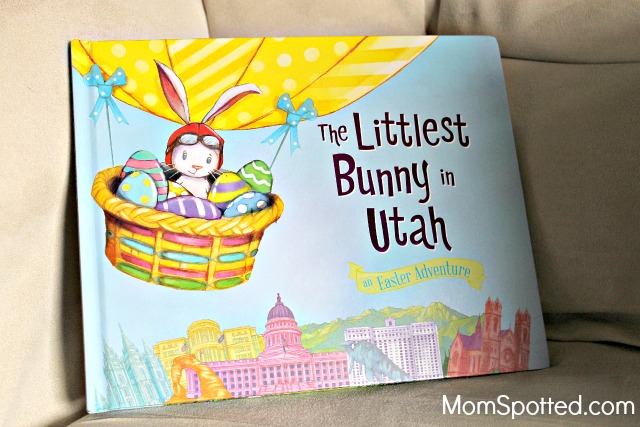 The Littlest Bunny Series is about a little bunny named Flop. He is darling! The art work in The Littlest Bunny is amazing and so detailed. Halli is obsessed with bunnies. She has a little bunny blanket that she has to sleep with and she has little bunny slippers that I can barely get her to take off. She was immediately in love with cute little Flop.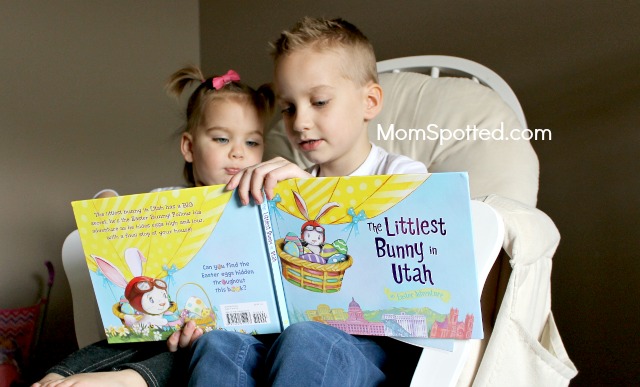 Flop travels in an air balloon full of Easter eggs and he visits lots of different land marks to hide them. The best feature of the Littlest Bunny Series is that each of the land marks are specific to your state or city! The Littlest Bunny Series has books for all 50 states as well as cities in Canada! Some of the famous sites include the Statue of Liberty in New York, California's Hollywood sign, the Mackinac Bridge in Michigan, Georgia's Fox Theater, Churchill Downs in Kentucky, and many more.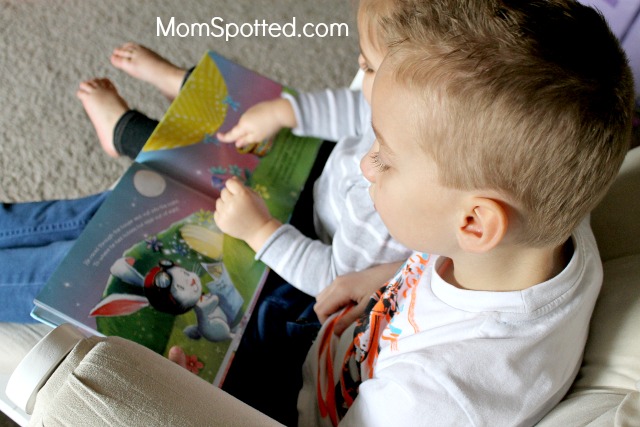 Since we live in Utah we were sent "The Littlest Bunny in Utah an Easter Adventure." Hayden loved seeing familiar landmarks during Flop's adventure. Throughout the book there are also hidden Easter eggs. My kids loved having their own little Easter egg hunt throughout the book. There are 20 Easter eggs in all to find. Some were easy enough for Halli to find but some were harder to challenge Hayden.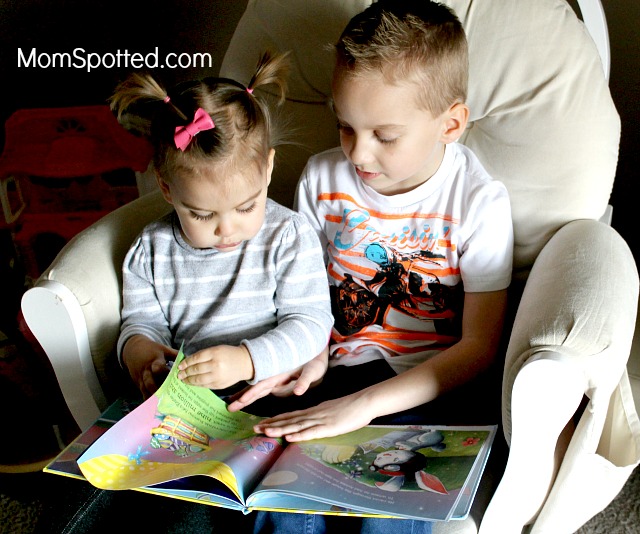 The Littlest Bunny Series is such a fun book. The story line and the pictures are so cute and full of fun detail. We loved our "Utah" book so much that I think I will also order a "Texas" book. We lived in Texas for a long time and love Texas. I think my kids would love to read about Flop's adventure in Texas too.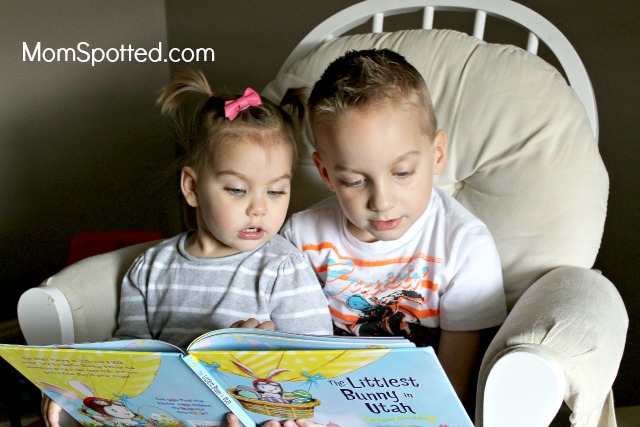 Right now one (1) Mom Spotted readers has the opportunity to win one (1) of the winner's choice from the 77 Littlest Bunny regional titles available.
To enter use the Rafflecopter form below. Good Luck!
Contest ends 03.23.15 at 11:59pm. For Official Giveaway Rules click here. U.S. residents only.