It seems like it has been an extra cold winter no matter where you live. The east coast has been hammered with snow and every where has had record cold temperatures. All the freezing cold doesn't seem to be leaving anytime soon either as we start to transition into Spring. At nighttime when it is especially cold I want to make sure Halli stays nice and warm. I would hate for her to get a chill at night and then catch a cold!
I have been in love with Halo SleepSacks ever since she was little. You can read my review of our experience with Halo SleepSacks when she was just 5 months old HERE. Halli is turning 2 years old this month and we both still love Halo SleepSacks. I love that Halo SleepSacks keep her nice and warm, and I don't have to worry about the dangers of any loose blankets. I also don't have to worry about her kicking blankets off in the night and getting cold. Halli loves that all her Halo SleepSack blankets are nice and cuddly soft.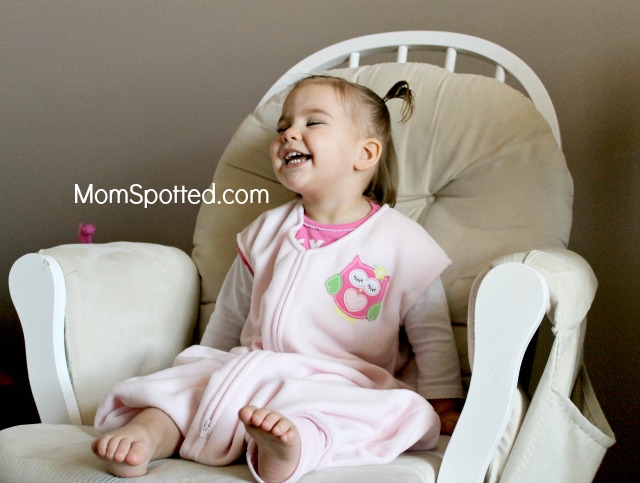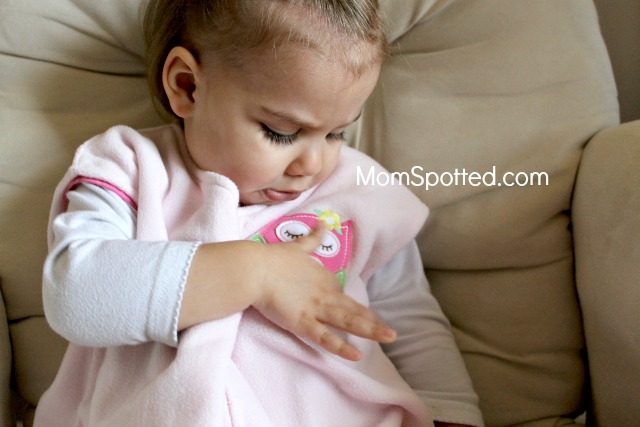 Halli is so busy! She runs, dances, jumps, dances, spins… and did I mention dance? She is nonstop moving all the time. The Micro fleece Halo SleepSack Early Walker is perfect for my busy little dancer girl. The Halo SleepSack Early Walker is unique because it has foot openings in the bottom of the Sack. This allows her to run around and be crazy in her crib. Or on really cold days I let her wear it around the house to play.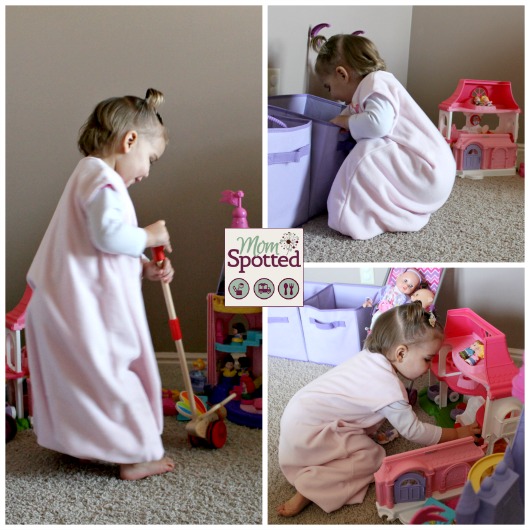 At night-time there is enough room to tuck her little feet in and keep them covered all night long. This blanket has been our must have blanket at bedtime. Halli always sleeps soundly throughout the night with it and I don't have to worry about her kicking it off.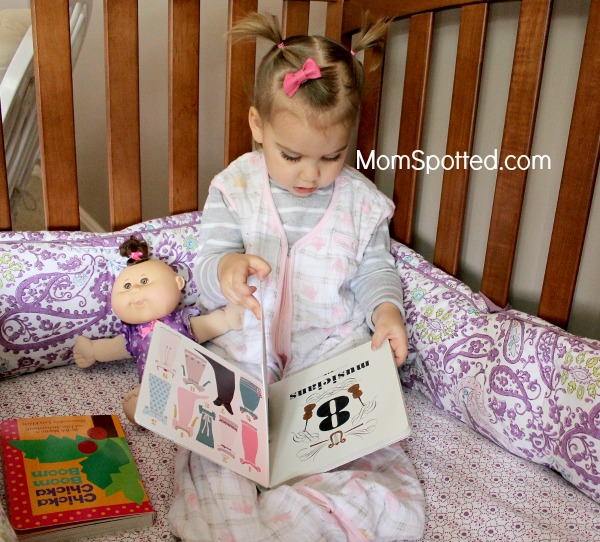 With Springtime hopefully on its way and temperatures getting warmer the Halo SleepSack Wearable Blanket made of 100% Cotton Muslin is the perfect transitioning blanket. It is also cuddly soft and warm, but lightweight. I absolutely love Cotton Muslin. I loved it when Halli was a little baby and we both still love it now. Muslin is amazing because it breathes but is also great at keeping her warm. Muslin also seems to get more and more soft the more times you wash it. Halli had a terrible ear infection with a fever a few weeks ago. The 100% Cotton Muslin Halo SleepSack Wearable Blanket put my mind at ease when she was finally able to fall asleep. I knew that it would be just warm enough, but also breathe while her fever came down. Halli wears a XL SleepSack and has plenty of room to kick her legs and even waddle around her crib a little bit.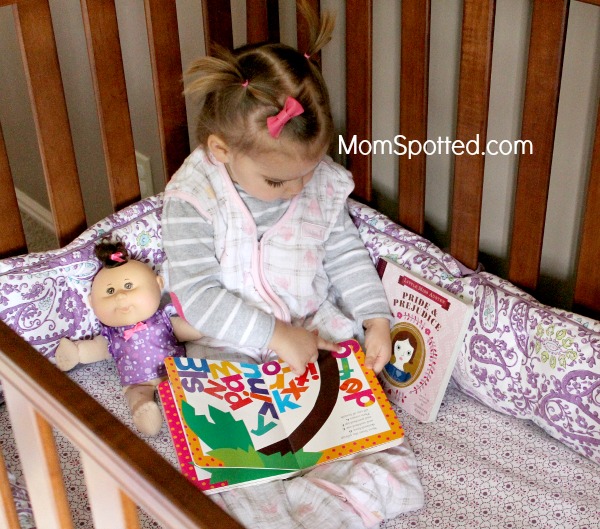 Halo SleepSacks are a must have for all babies and toddlers. They are also a must have for all moms! Halo SleepSacks cannot be kicked off at nap and bedtime. Your mind will be at ease because Halo SleepSacks help keep your baby warm all night. A better night sleep for baby is a better night sleep for you!
The Halo SleepSack Winter Weight blanket is Halo's warmest wearable blanket! It has a cozy quilted feel and it comes in two darling colors perfect for the little girl or boy in your life.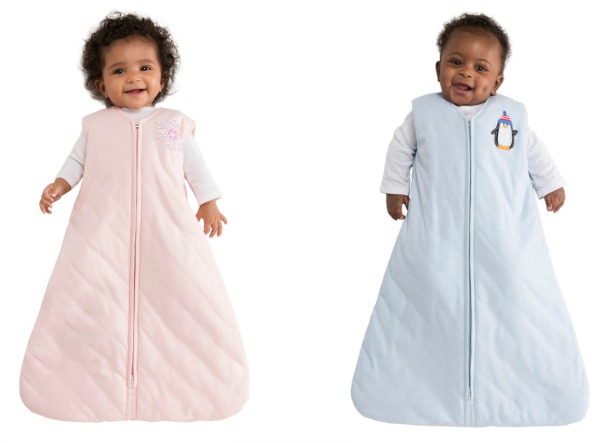 Right now one (1) Mom Spotted readers has the opportunity to win ONE (1) Halo SleepSack Winter Weight blanket!
To enter use the Rafflecopter form below. Good Luck!
Contest ends 03.30.15 at 11:59pm. For Official Giveaway Rules click here. U.S. Residents