My sweet baby is almost 5 months now.  She is rolling and moving all over the place.  She even makes tiny scoots now! (stop growing up!) Now that she is moving all over I was worried about her getting tangled in her blanket or not being able to get it off her face and suffocating.  HALO SleepSacks were the perfect thing for us.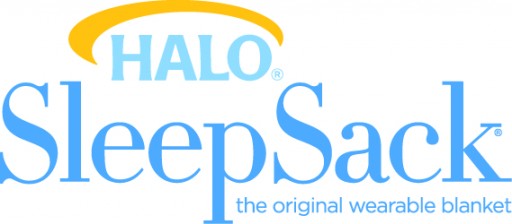 HALO Innovation's SleepSack® wearable blankets have become the standard for hospital nurseries and parents alike. In fact, 1,000 hospital nurseries use the HALO SleepSack Swaddle instead of blankets through the HALO Safer Way to Sleep Initiative. That is 1.5 million births getting first-hand, in-hospital experience with the HALO SleepSack Swaddle and safe sleep practices! Modeling safe sleep practices for parents in the hospital is the key to safer sleep practices at home. HALO Innovations also offers free Safe Sleep Practices kits to childbirth educators to help further the cause of SIDS prevention.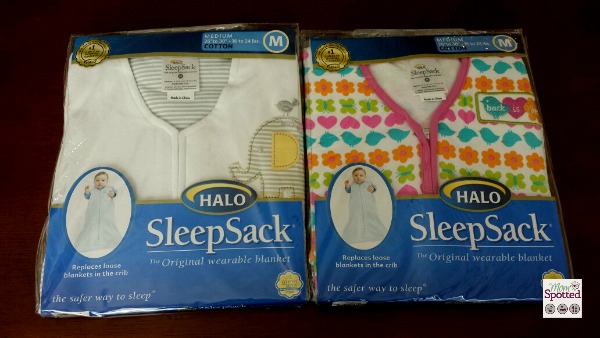 I love that SleepSacks replace loose blankets and still keep her nice and comfy.  All HALO SleepSacks are made out of 100% cotton and so soft.  The SleepSacks are also nice and cozy to keep her warm but I don't have to worry about her overheating because of its sleeveless design.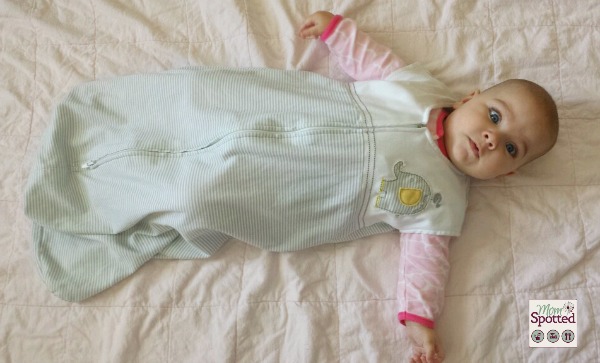 I really appreciate that HALO made the SleepSack roomy enough for her to kick her little legs around and not be restricted.  HALO SleepSacks are also recognized as "Hip Healthy" by the  International Hip Dysplasia Institute.  My husband and  I both really love that it unzips from the bottom.  This makes middle of the night diaper changes so much easier.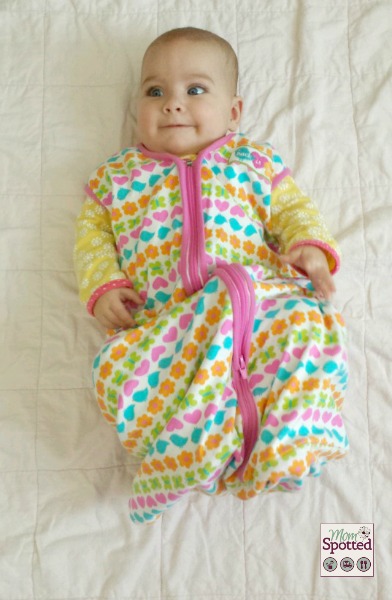 HALO has some new designs that are so darling!  I am in love with both the 100% cotton pink heart stripe and the gray elephant stripes applique designs.
The pink heart stripe design is so fun, bright and girly.  It is so perfect for our little lady.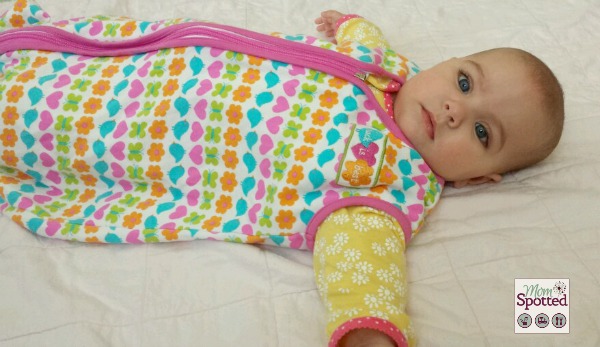 The gray elephant stripes applique design is ridiculously cute!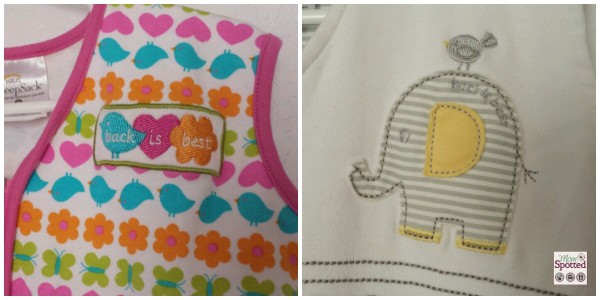 The little elephant and bird applique that says "Back is Best,"  is super sweet.  It is such a great gender neutral design.  I will tuck it safely away for if we have any other little babies, boy or girl.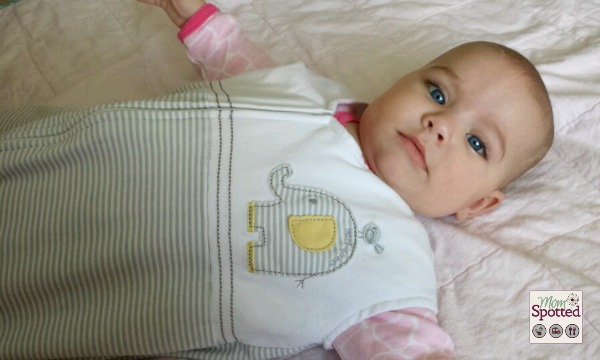 Overall, I was so impressed with the quality of HALO SleepSacks.  They are soft, cozy, well made and they keep my baby safe.  I wish I would have tried them sooner!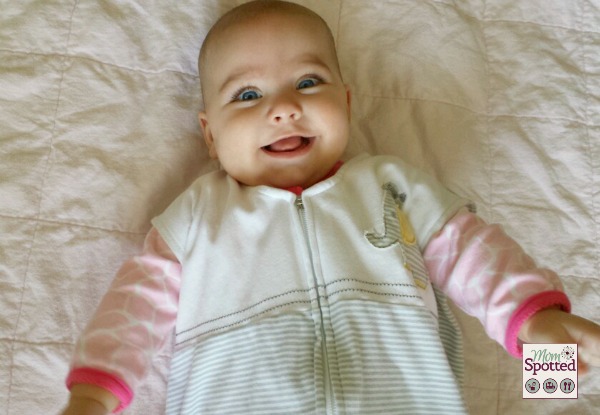 Did you know September is Baby Safety Month and then October is SIDS Awareness Month.  It is so important to know how to help babies have a  "Safe Sleep". They asked that we share these tips with all caregivers to ensure safe sleep for your baby:
Place baby to sleep on his or her back at naptime and at night time.
Use a crib that meets current safety standards with a firm mattress that fits snuggly and is covered with only a tight-fitting crib sheet.
Remove all soft bedding and toys from your baby's sleep area (this includes loose blankets, bumpers, pillows and positioners). The American Academy of Pediatrics suggests using a wearable blanket instead of loose blankets to keep your baby warm.
Offer a pacifier when putting baby to sleep. If breastfeeding, introduce pacifier after one month or after breastfeeding has been established.
Breastfeed, if possible, but when finished, put your baby back to sleep in his or her separate safe sleep area alongside your bed.
Never put your baby to sleep on any soft surface (adult beds, sofas, chairs, water beds, quilts, sheep skins etc.)
Never dress your baby too warmly for sleep; keep room temperature 68-72 degrees Fahrenheit.
Never allow anyone to smoke around your baby or take your baby into a room or car where someone has recently smoked.
HALO's new designs can be found on amazon.com and target.com

Right now one (1) Mom Spotted readers has the opportunity to win a One HALO SleepSack. To enter use the Rafflecopter form below. Good Luck!
Contest ends 9.16.13 at 11:59pm. For Official Giveaway Rules click here. Affiliate links used.