A few months ago Hayden started riding a pedal bike! Rain or shine he asks to ride his bike everyday. It was such a big accomplishment for him and it gave him so much more confidence. I contribute all of his success and confidence on his new pedal bike because he fell in love with his Strider bike. You can find my review of his Strider bike HERE.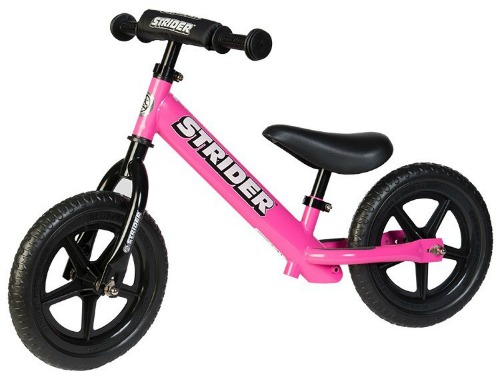 Halli is about to turn two years old and has just stared to ride her own Strider bike. The Strider 12 Sport bike is a simple, no-pedal bike.  It's design builds confidence and eliminates fear by allowing kids to have their feet on the ground and progress at their own pace. This unique design teaches young children balance on two wheels right from the start, avoiding developmental delays typical with tricycles and training-wheel bikes. Strider 12 Sport bike is perfect for toddlers up to 5 years old!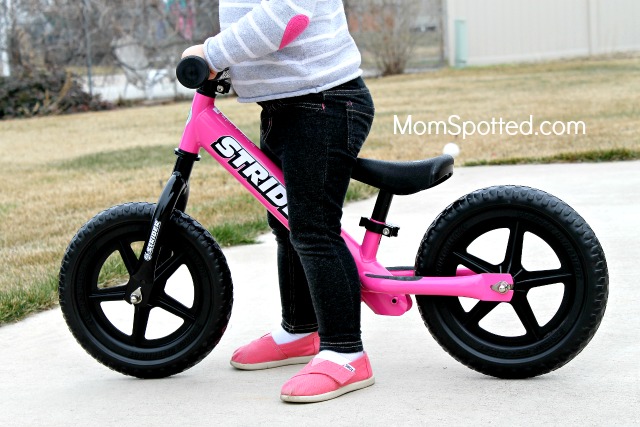 Hayden can really cruise on his Strider and still chooses to ride it sometimes instead of his pedal bike. I am so glad Halli gets to have her own Strider bike. She loves it and loves being big like Hayden. She is just walking with her Strider now, but she eventually will be brave enough to put her weight on the seat and start scooting. She is getting braver and more coordinated every day. I know eventually I will be chasing her down because she will be cruising on it!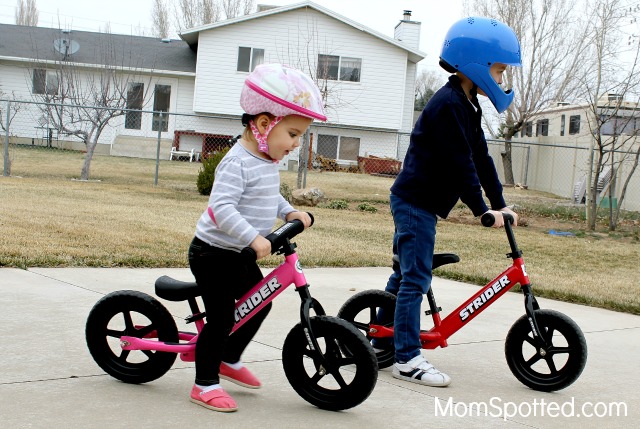 I love Strider bikes because it teaches kids how to really have a sense of balance. I will never use training wheels again with my kids. They are such a false sense of security, and I love by passing them entirely with the Strider bike.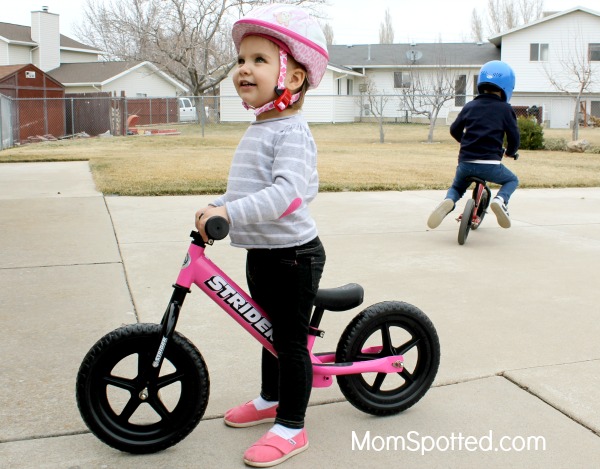 The Strider 12 Sport bike is really light weight. It is light enough that even little Halli can pick it up and move it where she needs to. The Strider also has great durable tires. She and Hayden will drive around in the dirt or grass with it and the tires still are in great shape. The tires are made of an industrial foam called EVA polymer. This is what makes the tires so durable and light weight, but best of all they will never need air! We can throw both of their bikes in the car and go to the park.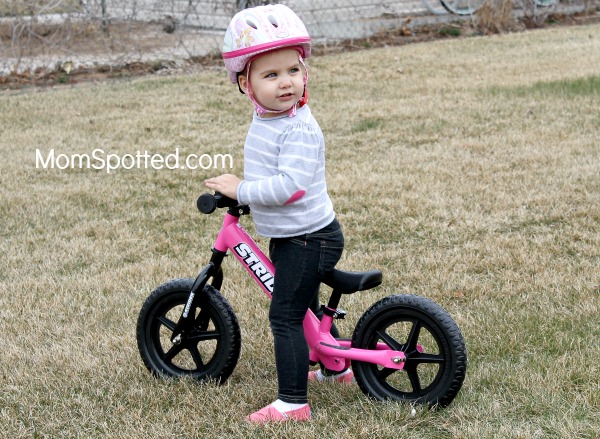 The seat of the Strider is easily adjustable with the seat clamp. No tools are necessary and it takes seconds to adjust it. This feature also makes the Strider perfect to grow with and why it can be the perfect size for my little 2 year old Halli. Strider also sells an extra long seat post separately. We put the extra long seat into Hayden's original bike and he can still enjoy it at 6 years old! The foot rests are in the perfect position to eventually help balance and rest tiny feet. Hayden is getting really good and is even working on standing while gliding. The footrest would also allow for pumping and jumping the bike.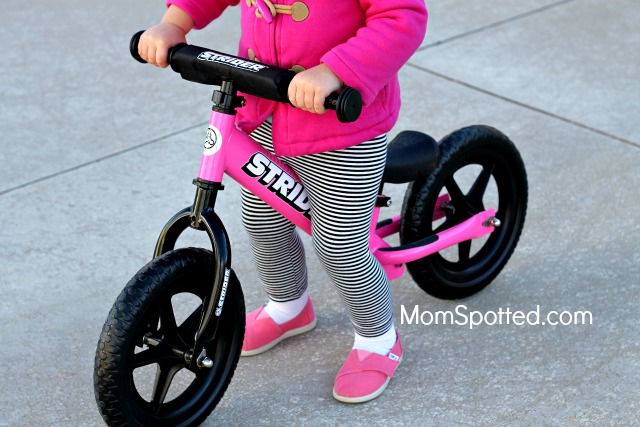 I absolutely love Strider bikes, and so do my kids! They have a really sleek design and come in a bunch of great colors. The Strider Sport bike is such a well made bike. My kids love the fun colors and Hayden pretends to be a motocross racer. Halli screamed "biiike! me!!" when she saw it. In two year old talk I think that means she really loves it. Now she calls it her "pink bike," and also uses words like "pretty," "cute," and "miiine!" She is starting to have that same sense of accomplishment that Hayden learned on his Strider. I love that since Strider bikes are so durable they will last us for years to come. I know we will keep making some fun memories with our Strider bikes.
Check out the Strider Sport 12 bike for your little rider! It makes a great investment and you will love watching your kids ride on a bike with confidence. The Strider 12 Sports Balance Bike retails for $119 and you can find it available for purchase from our affiliate Amazon for under $100.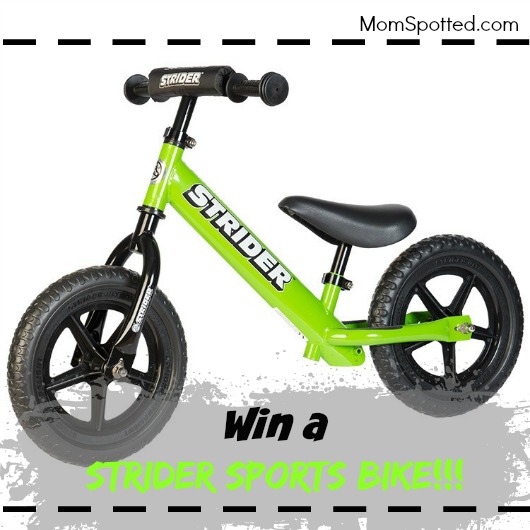 Right now one (1) Mom Spotted readers has the opportunity to win ONE (1) Green Strider 12 Sport Bike!
To enter use the Rafflecopter form below. Good Luck!
Contest ends 4.20.15 at 11:59pm. For Official Giveaway Rules click here. U.S. Residents