Anyone else have the winter blues? We're dying here in Massachusetts. It's snowing here pretty much everyday and every storm that comes drops 18 inches at a time. Sawyer is starting to get bored with some toys and I've been looking for ideas to grab his attention, this pirate playdough recipe was it!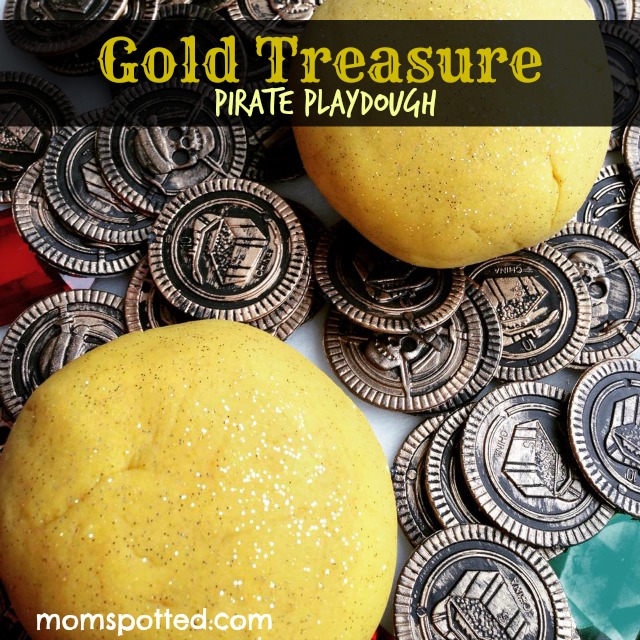 It's been a long time since I made my own playdough but thought I'd give it a try again but this time give it a new spin. Sawyer's third birthday is just around the corner and we're looking to make it pirate themed and thought I'd try out a possible party craft for all the kids to play with. This playdough recipe was always my favorite because I didn't have to cook it. Just put all the ingredients in one bowl and mix. That's it!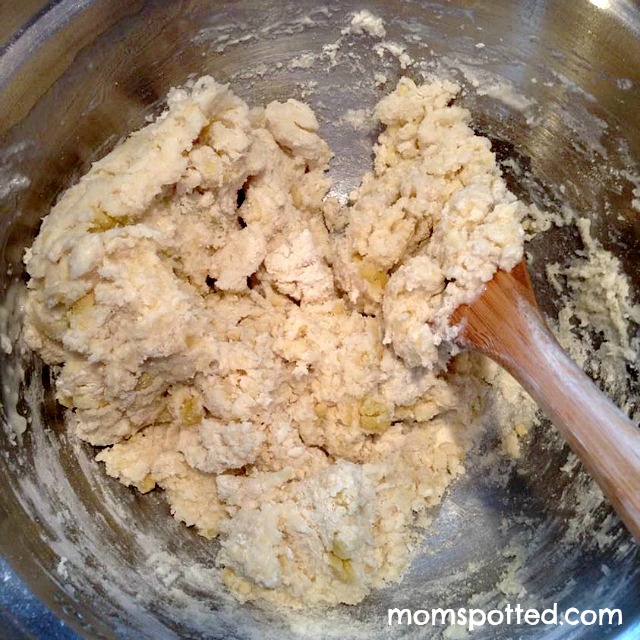 Simple but effective. Sawyer thinks it's so much fun. We made it over a week ago and we've been playing with it daily. I can't wait to make more now.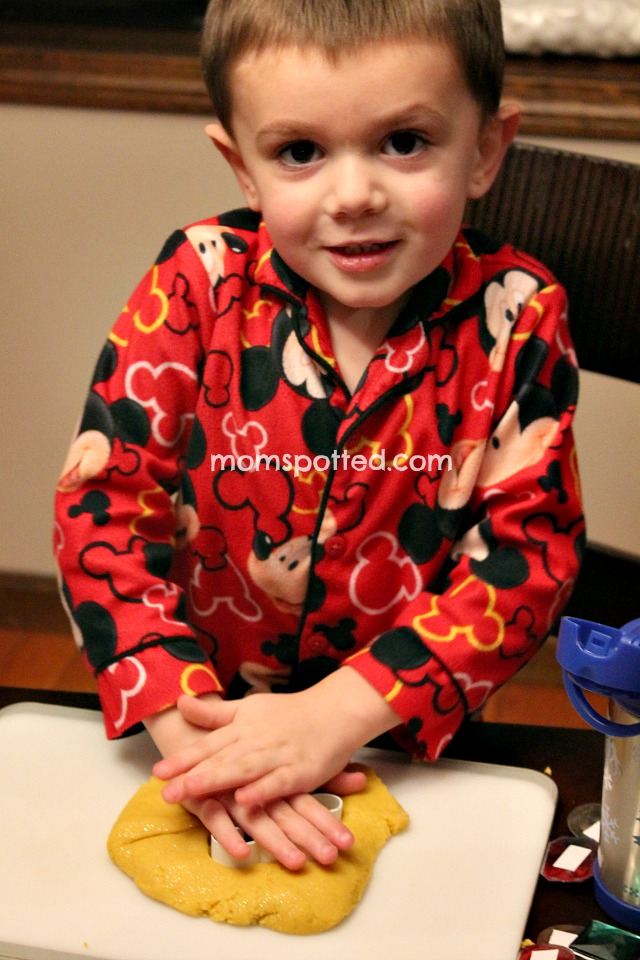 The ingredients needed are likely ones you already have in your kitchen. If not, all of them are available in all grocery related type stores. Here's our pirate playdough recipe!
Ingredients Needed:
2 Cups of Flour
1/2 Cup of Salt
2 Tablespoons of Olive Oil
2 Tablespoons Cream of Tartar
1 1/2 Cup Boiling Water
Combine flour, salt, cream of tarter & oil in bowl. Then add in boiling water and stir. I start with a spoon but I quickly change over to using my hands to knead it all together. It will come together in just a matter of minutes.  Once you have your plain colored playdough you can add in the food coloring. I added about 25 drops of color to get started. If you don't wear gloves note that you will stain your hands in this process. Once it's fully blended I pressed it out and added about 10 more drops of color and added glitter. I'd then fold it in half and knead until blended. Repeat until you reach the color and glitter consistency you prefer. I did one more additional time after that.
*roughly 35-40 drops of food coloring and 2-3 teaspoons of glitter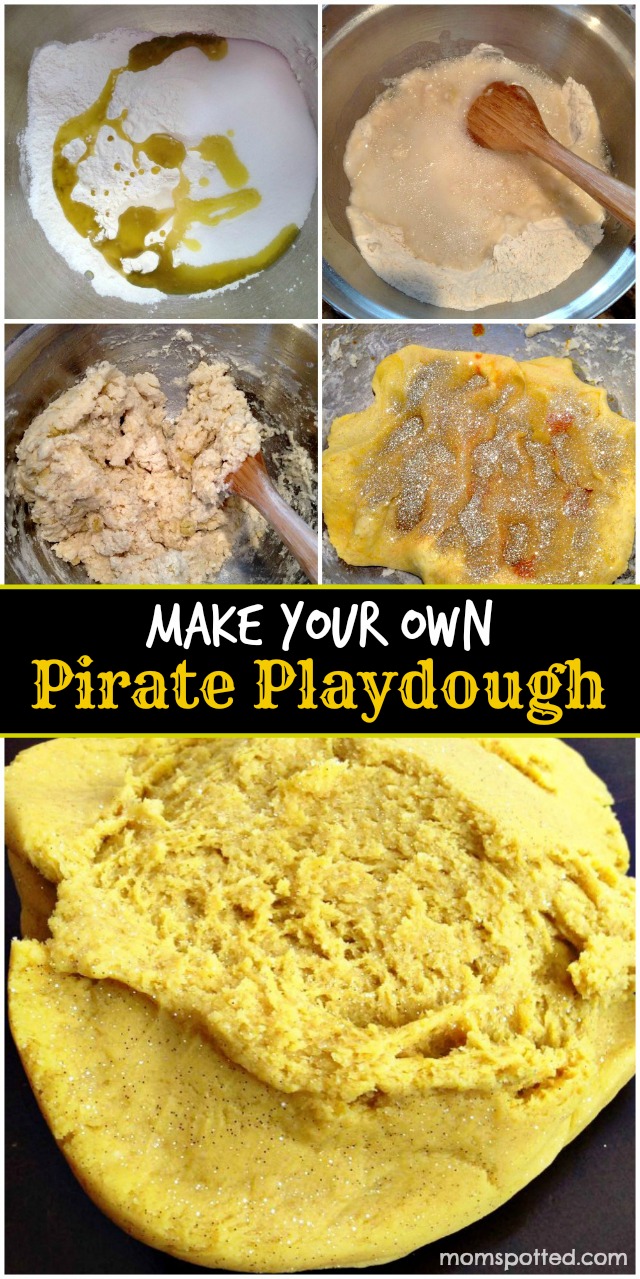 Once you're done the playdough is ready to be played with!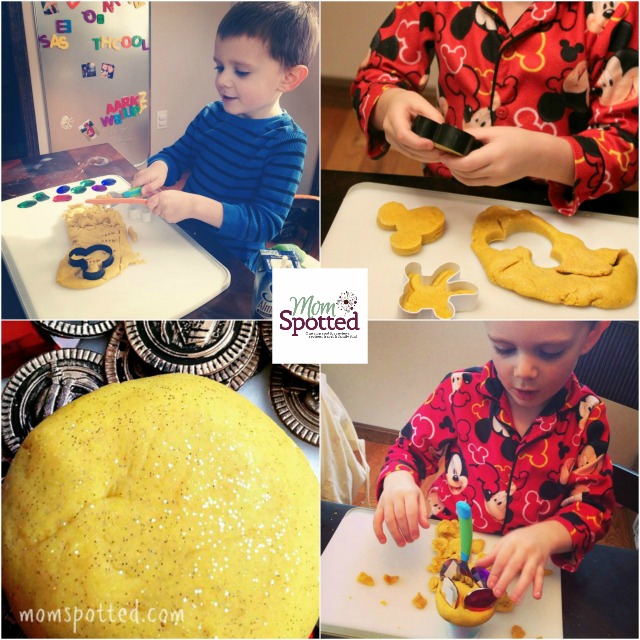 Sawyer has had an absolute blast playing with it! His favorite is to use a plastic knife with one of his forks and he practices his cutting. He also has playdough scissors, some mickey mouse cookie cutters, and some large jewels he likes to use when playing.
When not in use keep in an air tight container. We used a zip close plastic bag. Will stay good for 1-2 months.
For more fun craft ideas make sure to follow our Fun Crafts with Mom Pinterest Board! You can also check out all the other sensory crafts we've made too.
Follow Jennifer MomSpotted's board Fun Crafts With Mom on Pinterest.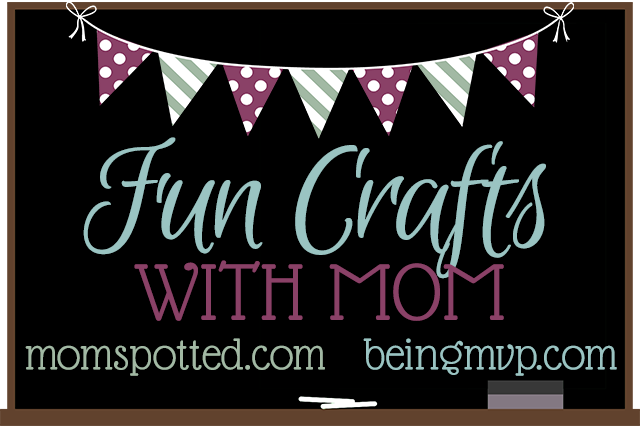 Every Monday we want you to come and link up your latest craft you made with your kids and share here! Now head on over and check out Being MVP's DIY Pinecone Cluster Decor.