Both of my kids love dogs! We currently don't and have never owned a dog, but Hayden asks for one a few times a week! Halli points out the neighbors dog every single time she sees it. She "woofs" back to it, and makes sure we have all seen the dog outside. Hayden and Halli love to play what Hayden calls "puppies," and Halli calls "woofs." Usually Hayden is the puppy and Halli takes care of him. They play fetch, they go on walks, she tickles his tummy, and it melts my heart every time they play it. It is hilarious when they are both on hands and knees pretending to be "woofs".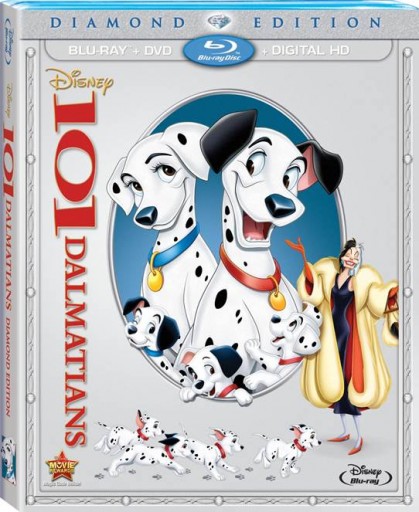 I remember watching 101 Dalmatians as a kid on VHS. I absolutely loved it. My younger cousin and I watched it so many times we eventually broke the tape from it being played so many times! I loved those sweet little puppies. They are so cute and silly. I also remember hating, and also being a little afraid of the infamous Cruella De Vil.
Disney has now released 101 Dalmatian's on Blu-ray/Digital Copy combo pack so I can share the adventure with my kids. Just like I expected they fell in love with it just like I did at their age.
Hayden loved the puppy Rolly. He said Rolly reminded him of Halli because he is always hungry and has a round tummy just like his sister. I have to give it to him I do see the resemblance. They were also much braver than I was at their age. Cruella didn't even phase them! Halli just kept pointing, and saying "no no no!" to her. It was also really shocking when the puppies were stolen and she couldn't believe it! She kept saying "Oh NO!"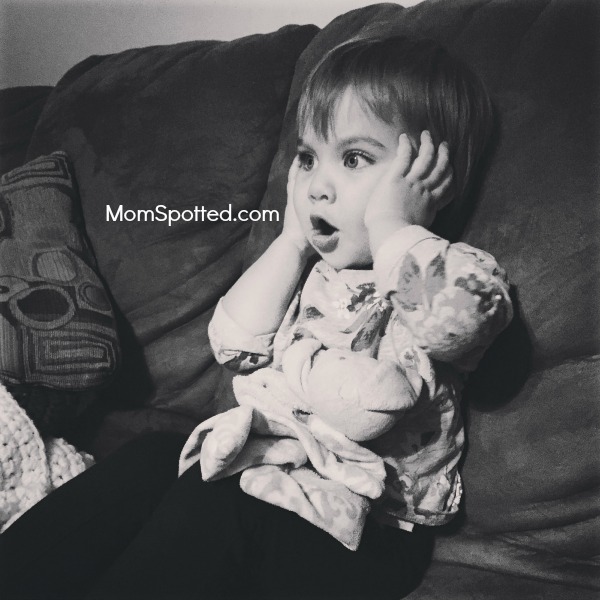 You can also take 101 Dalmatians with you with Disney Movies Anywhere (DMA)! DMA is an awesome way to take your favorite Disney movies with you where ever you go. My kids love the app. We have taken my iPad with us on long car trips or sometimes I will take it on long grocery shopping trips. I can get all my grocery shopping done while Halli is enjoying all the cute Dalmatian puppies. The app is super easy to use and there are currently over 400 films from Disney for streaming and download.
101 Dalmatians is the perfect gift for all your Valentines this year! Right now you can find 101 Dalmatians at Amazon, Walmart, and Target.